Morvern Lines – 4.8.22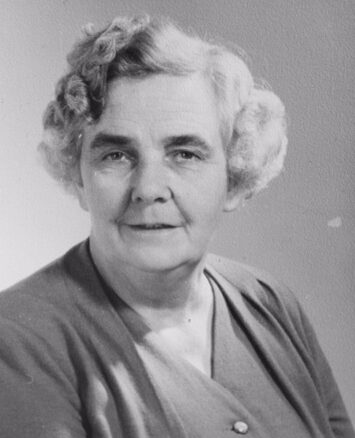 Want to read more?
We value our content and access to our full site is only available with a  subscription. Your subscription entitles you to 7-day-a-week access to our website, plus a full digital copy of that week's paper to read on your pc/mac or mobile device.  In addition, your subscription includes access to digital archive copies from 2006 onwards.
Just want to read one issue? No problem you can subscribe for just one week (or longer if you wish).
Problems logging in and require
technical support?
Click here
Subscribe Now
In 1945 an aeroplane crashed on a mountain on Mull above Salen The following is a personal account written by the local GP who braved the long walk up from the bottom in pitch darkness and winter conditions to tend to the injured.
'The tragic accident on Bentalla (Beinn Talaidh, 2485 ft) above Glenforsa, on the night of 1st February 1945 is unique in that it is seldom an aircraft flies into a mountain without all being killed. The machine was a Dakota of RAF Transport Command on the last stages of a journey from Canada with a cargo of machine parts and tools, a heavy cargo bound for Prestwick. Unfortunately, they struck a pretty dreadful patch of weather. There had been a blizzard during the day and later showers of hail and snow came on at intervals. Visibility was very poor.
The crew had been in contact with base and reported all was well but thick cloud was present. One crewman told us that they were ordered to go up to 6,000 ft and had started to rise when the plane struck. This rise was fortunate as it lessened the impact. The starboard wing struck the ground just below the summit and the propeller was torn off. The aircraft broke in two crosswise but the parts remained attached and she slid down the steep summit. One man was found dead at dawn up at the top beside the propeller. The plane came to a halt in a precarious and unstable position on the slope and the ground all about was soaked in aviation spirit.
One man, I think he was a squadron leader, badly shaken and shocked went some distance away and fired a distress flare and following a burn, set off down the hill to try and get help homing on a light he saw. The glen at that time was peopled by shepherds; Tom MacDonald at Kilbeg, the MacNeilages at Godhail, the Fishers at Rhaoil and the MacDonalds at Bentalla Cottage.
It is wonderful how trifles come to matter very much in life. Mrs Fisher suffered badly from rheumatism and she always depended on her husband to put up the black out at night. Fisher had slipped that day and hurt his leg and did not feeling like climbing on a chair so he said, "Och leave it alone there will be no one about on a night like this."
By following the burn, the squadron leader missed Bentalla Cottage (renamed Tomsleibhe on present day OS maps).  In fact I think the Garav (nickname of the shepherd occupant) was in bed and was only roused later by the rescue crowd swarming around his door. Tom Macdonald at Kilbeg took a look outside before going to bed as it was about 11pm when he saw the flare on Ben Talla. He knew at once something was wrong so he hurried down to Glenforsa House where the owner George Robert Beale, was in residence.
Mr Beale at once phoned the police. I think it was PC Hume then and he at once started to organise a search party. As medicals we were among the first to be notified.
Cars were of little use so vans and lorries were assembled and the men rushed around for spades and shovels. There was no ambulance then but two stretchers and some army blankets were found. Archie Cattanach, a shepherd, Donald Ross, who was agricultural worker at Salen Hotel, Bill Walker, Board of Agriculture worker, John Black, Jonnie MacQuarrie, Mr Beale and Tom MacDonald, the minister and ourselves set off. The men had to stop and dig out the vehicles every now and then. The police waited to notify Headquarters and the Naval Unit in Tobermory were called out.
Our gallant squadron leader got down to the plain but the suspension bridge to Rhaoil was further down the river and was of course unknown to him, so he plunged into the Forsa River to get to the cottage where he collapsed. We went in to see him for details. Mrs Fisher had a big roaring fire and had him wrapped in blankets and drinking hot tea. He was all in.  The road stops at Godhail and thereafter there is only a track which was quite obscured by the deep snow. The going was pretty awful. One sank to the knees in the soft wet snow and at times you found you were over a ditch and sank even deeper in the icy water. Bentalla is a very sharply rising hill and foot holds very slippy. It was difficult not to stumble and fall pretty often. We had only a vague idea where the plane was and had been warned to carry no lanterns or strike no matches because of the petrol.
Finally, we heard the slapping and crashing of the tail plane in the wind. The plane was lying at an angle of about sixty degrees. The split was about two feet wide and there was only a small area in the bow and at the stern for shelter. One man, I think it was the pilot, was lying unconscious on the floor and died soon after we got there. One had a broken arm but the cold and wind were so piercing any removal of clothing was impossible and a sling was the only treatment. They were all weak, shocked and cold. Whisky seemed the best medicament.  There was a hurried debate as to the best procedure.
There was at least a little shelter in the plane but the cold was intense.
At that point we were overjoyed to see a lot of lights proceeding up from the base of the hill and decided to wait. At that a tremendous snow shower came on and visibility was down to zero. When it cleared up we were horrified to see that the lights had receded – the Navy turning back. Bill Walker, Archie and Donald Ross immediately started off down the hill to try and contact them. Time passed and we decided we could not delay any longer and with what facilities we had, we started down the hill with the four survivors leaving the dead pilot.
We did not then know that there was another dead man under the plane. He had been thrown out higher up and avalanched down the hill under the plane.
Bill and co had by now reached the Navy and they retraced their steps meeting us half way down. Daylight was beginning to break faintly and the going was easier. The shepherds' wives had tea galore for everyone and the survivors were finally got into the vans. By now an RAF launch from Oban had arrived at Glenforsa and the five men hurriedly transferred and rushed to hospital.
We returned tired, wet and sleepy to our homes. Bill Walker and a party climbed the hill later and recovered the three bodies. Time went on and there was a sudden flare up. The police sergeant and a constable from Tobermory arrived at my door and informed me I had been given the MBE and handed me a parcel containing the medal.'
It is worth mentioning Dr Flora was a direct descendent of Dr David Livingston, the African missionary, phyisician and explorer (1813-1873) and one of the most famous British heroes of the late 19th-century Victorian era
captions
MEMORIAL BELOW THE CRASH SITE TO THE MEN WHO WERE ABOARD THE PLANE. PHOTOGRAPH IAIN THORNBER
MEMORIAL PLAQUE TO THE MEN WHO DIED IN THE PLANE CRASH ON BEINN TALAIDH, MULL.PHOTOGRAPH  IAIN THORNBER
BEINN TALAIDH – PLANE CRASHED JUST BELOW THE SUMMIT – TODAY MOST OF THE WRECKAGE LIES AT THE BOTTOM OF THE RAVINE ON THE LEFT. TOM SLEIBH COTTAGE IN THE FORGROUND.
PHOTO IAIN THORNBER