Allan Campbell – week 26 2022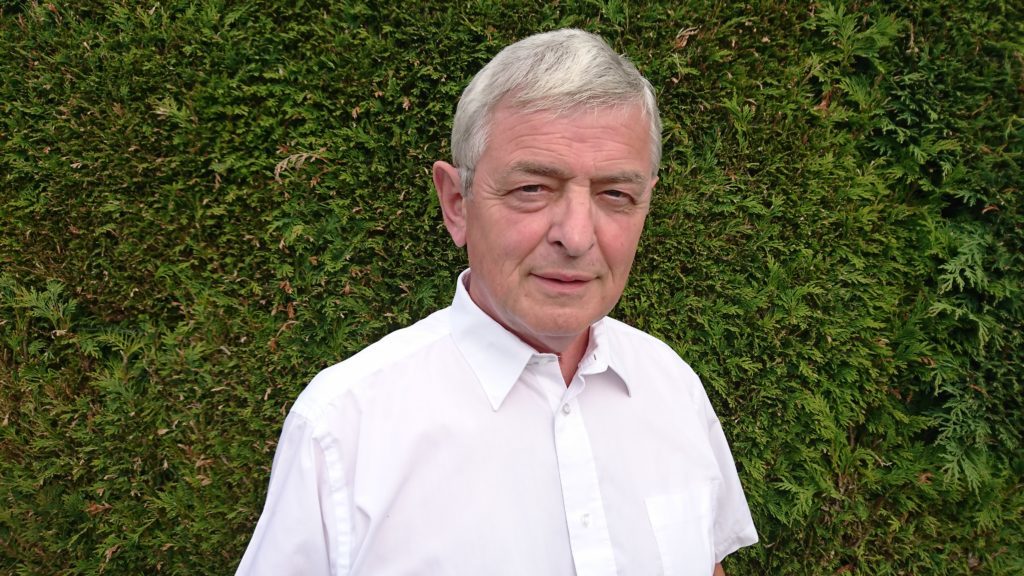 Want to read more?
We value our content and access to our full site is only available with a  subscription. Your subscription entitles you to 7-day-a-week access to our website, plus a full digital copy of that week's paper to read on your pc/mac or mobile device.  In addition, your subscription includes access to digital archive copies from 2006 onwards.
Just want to read one issue? No problem you can subscribe for just one week (or longer if you wish).
Problems logging in and require
technical support?
Click here
Subscribe Now
Aig àm sgrìobhaidh seo tha mi ag èisteachd aithrisean naidheachd mu choinneamh cheannardan an G7 a bhith an impis tòiseachadh ann am Bavaria, agus Prìomhaire Bhreatainn Boris Johnson gu bhith nam measg. Gu follaiseach tha Johnson a' miannachadh ìomhaigh cheannard èifeachdach eadar-nàiseanta fhoillseachadh dha fhèin, is e a' siubhal dhan Roinn Eòrpa à Rwanda far an robh e deònach an aon rud a dhèanamh aig coinneamh Cheannardan a' Cho-fhlaitheis.  'S e ùine a dhearbhas de an ìre gun deach aig Johnson air na h-amasan pearsanta agus poilitigeach aige a choileanadh air àrd-ùrlair eadar-nàiseanta, ach chan urrainn dha àicheadh gur e fìor dhroch sheachdain a bh' aig a' Phàrtaidh Tòraidheach. Thar nam bliadhnaichean, agus anns na caochladh dhreuchdan sam bheil e air a chuid ìomhaigh a thogail, tha Boris air e fhèin a shealltainn mar dhuine cruaidh a tha deònach laghan a lùbadh  gus a chuid amasan a choileanadh, agus ann am beachd mhòran tha e air an lagh a bhriseadh bitheanta. Ach a dh'aindeoin gach casaid tha Boris air cumail a' dol agus le beachd a' sìor fhàs nach eil comas nàire na nàdar, chuir toradh dà fo-thaghadh Pàrlamaid na seachdaine seo chaidh teas buileach ri teagamhan anns a' Phrìomhaire!
Thèid aitheamhan de litreachadh eile a sgrìobhadh mu Bhoris, a chuid rag-mhuinealachd a dh'aindeoin gach càineadh agus casaid, agus a dhiùltadh gus coire a ghabhail neo nàire a nochdadh airson a chuid mhì-ghnìomh. Tha eachdraidh nan Gàidheal a' nochdadh gu math soilleir nach robh nàire, na dìth a leithid, na annas dhuinne a bharrachd, agus tha farsaingeachd briathrachais na Gàidhlig a' daingneachadh sin. Mar a bhios fios agaibhse a tha a' toirt sùil air a' cholbh seo bitheanta tha meas agamsa air seanfhacail a tha cho tric nam fianais air gliocas eòlais nan ginealaichean a chaidh romhainn, agus briathrachas a tha tric pailt cho fìor an-diugh 's a bha roimhe! Shaoileam gum biodh e èibhinn cuid den ghliocas eachdraidheil sin a nochdadh an lùib an t-suidheachaidh a tha Boris a' dol às àicheadh an- dràsta.
Chan eil air duine gun nàire ach duine gun nàire thachairt ris!  Chan ann san aon àite tha 'n t-olc, agus chan e Boris an aon neach beag-nàire bhios aig coinneamh an G7! Is fhasa comhairle thoirt na comhairle ghabhail! Abair e! Is duilich an nàire a thoirt às an àite anns nach bi i!  Tha seo dearbhte bitheanta anns na h-agallamhan far am bheil Boris agus Ministearan a' dol às àicheadh coire! Is buaine na gach nì an nàire! 'S dòcha, ach tha cuimhne ghoirid gu math tric aig luchd-bhòtaidh, agus is duilich am fear nach bi na chadal a dhùsgadh!
Is trom an uallach an t-aineolas!  Gun teagamh tha sin cho fìor dha na Ministearan beartach aig nach eil tuigse da-rìribh air bochdainn, 's a tha e dhuinne nach tuig làn-dhùbhlan stiùireadh na h-eaconamaidh. Is trom air taigh gun nàire!  Theagamh, ach 's fhiach cuimhneachadh daonnan gur fhasa duine chumail a-muigh na chur a-mach nuair thig e staigh!
As I write Boris Johnson is travelling to the G7 in Bavaria where he will seek to boost his international leader profile, as he has just attempted at the Commonwealth Conference in Rwanda. While he cannot escape the reality of two devastating by-election defeats for the Tories, Johnson seems totally unprepared to accept that his personal performance in office contributed to the result. Neither does the PM appear to harbour any shame or embarrassment for such events as 'party-gate'.
Over the years during which the public got to know Boris he has proved himself to be a resilient operator who is not averse to bending laws to achieve objectives, and he is now frequently accused of flagrant and frequent law breaking.
History proves that reluctance to accept blame or to show any sense of shame, was also familiar to Gaelic society and the range of our Gaelic language proverbs demonstrates accumulated wisdom and understanding from experience.
I have ended this week's column by cataloguing the realities of which Boris is in denial, against a selection of Gaelic proverbs ranging from "there's nothing for a shameless man but for his like to meet him"; through "it is easier to give advice than take it"; "it's difficult to get shame where it is not"; to finally "it is easier to keep a man out than to evict him once he's inside!".