Morvern Lines – 23.6.2022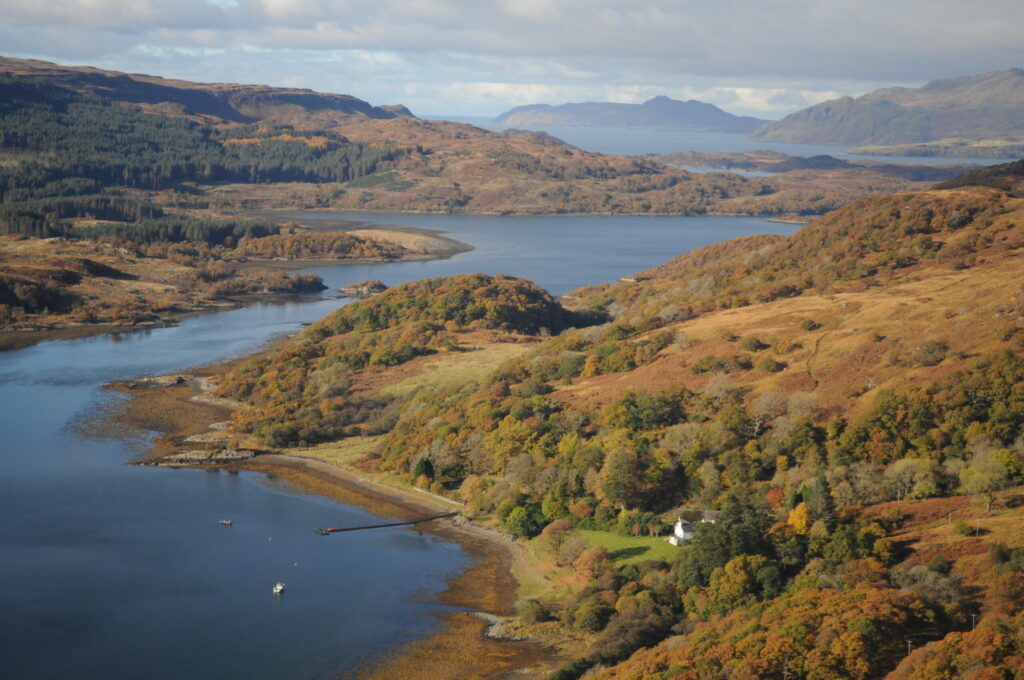 Want to read more?
We value our content and access to our full site is only available with a  subscription. Your subscription entitles you to 7-day-a-week access to our website, plus a full digital copy of that week's paper to read on your pc/mac or mobile device.  In addition, your subscription includes access to digital archive copies from 2006 onwards.
Just want to read one issue? No problem you can subscribe for just one week (or longer if you wish).
Problems logging in and require
technical support?
Click here
Subscribe Now
Medical cures of long ago
We tend to take 24-hour medical cover for granted but not so long ago things were very different.
There were no telephones or radios to summon the doctor, only ponies, runners, boats and signal fires on hills and remote promontories; no cars, helicopters or fast inflatables to rush stroke patients and expectant mothers to clinics and accident and emergency wards; hospitals were few and far between and community medical centres hadn't been thought of.
The late and greatly respected Dr Flora MacDonald, Salen, Mull, once ran out of new suture needles and had to apologise to a patient for the bluntness of an old one when she was putting a couple of stitches in his hand.
'I had to sew up the udder of one of Lachie Knock's cows last night and haven't had time to sharpen it' was her jocular explanation.
Most likely she had because these were the days when rural doctors could and would turn their hand to animal medicine when there wasn't a vet available.
Donald Morrison (1885-1986), the grand old seannachie from Ardtun on Mull, told me that when he was a boy, a doctor would visit the Ross of Mull only every few months.
Dr John Maclachlan of Rahoy (1804-74), the famous Gaelic bard, often travelled as far as the Uists to tend to the sick, spending weeks away from his home on the shores of Loch Teacuis. Likewise, Dr MacNaughton from Salen, Loch Sunart.
These were popular men, famous for their skill and revered by the less well-off members of the community for waiving their fees in times of hardship long before the birth of the National Health Service.
It was always said by an older generation, that wherever there was disease or sickness a cure would be found in the locality.
From this remark it was obvious country folk had a far greater grasp of healing than the average person does today.
Hippocrates, a Greek physician who lived over 2,000 years ago and considered the most outstanding figure in the history of medicine, maintained that a doctor must teach his patients to care for their own health.
There used to be an artesian well, which I hope is still there, a little way above Rahoy House, from whose cold, clear waters Dr Maclachlan made up his potions.
St Cyril's Well below the ancient McColl burial-ground on Beinn Churalain overlooking Loch Creran, is dedicated to St Cairrell and for centuries was visited on St Patrick's Day by people from all over Scotland. Now I hear it is being fouled and trampled by cattle.
A favourite wild plant which people in the Hebrides have used for medicine from the beginning of time, is bog bean (Menyanthes trifoliata) called 'Tribhileach' in Gaelic.
Bog bean is found in ditches and bogs and, when boiled, was used extensively for rheumatoid arthritis, loss of appetite, upset stomachs and hangovers. It was prescribed by a GP on Mull up until only a few years ago.
Rose hips are a rich source of vitamins and antioxidants and often used as a spring tonic and to promote hoof growth and soothe aching joints in cattle and horses.
I was told a story the other day about a Highland bull, born on Mull but now living on a farm in Srathpeffer which became out of sorts.
Conventional medicine proved hopeless but on being fed quantities of rose hips, he recovered.
News of this miracle went round and the story goes that the arthritic ladies of Mull and Morvern have cleaned out the health shops in Oban and Fort William of rose hip supplements.
An apocryphal story no doubt and one not dissimilar to the old woman who found a cache of marijuana washed up after a storm on a beach at the back of Mull.
She had no idea what it was but thought maybe the hens would like it. They did. Word got out and soon she was selling the eggs for £50 a dozen in Tobermory.
The 'half-shut hand' is an old expression I heard on Mull a few years ago;  it is a medical condition and related to the hands and fingers.
It causes one or more fingers to bend into the palm of the hand and can affect one or both hands, and sometimes the thumb due to a palmar fibromatosis, in which the fingers cannot be fully straightened.
Another name for it is 'Viking's fingers' as it is particularly common in Norway and other Northern European countries.
Its medical name is 'Dupuytren's contracture' or 'disease' named after the renowned French surgeon, Baron Guillaume Dupuytren (1777-1835), who first operated on it in the 19th century.
Why there are more cases in Scandinavia is unclear but it is likely to have a genetic basis as it is found in families.
There are an estimated 10 million Americans with Dupuytrens so it is found in most countries.
It is also associated with several diseases and risk factors such as smoking, alcoholism, diabetes, low body weight and heavy manual labour.
I can find no evidence of it in early Anglo-Saxon and Gaelic medical literature although, since the 15th century, the flexed fingers of adult male pipers have been known as 'the Curse of the MacCrimmons'.
The tale goes that in the 16th century the MacCrimmon pipers were second only in fame and legend on Skye to the Macleods of Dunvegan.
There are many stories as to how the curse arose. Some say that the MacCrimmons were cursed by a widow whose only son was taken by the press gangs.
Others tell of a MacCrimmon girl by the name of Annag, who was punished by the removal of several fingers for giving piping secrets to her MacPherson boyfriend.
Whoever performed the curse, all are agreed that the angry woman foretold that the MacCrimmons would cease to be the official pipers to the MacLeods and would leave the Isle of Skye forever. And so it came to pass.
The fingers of the MacCrimmon men bent so far into their palms that they became unable to play the bagpipes any more. And from that day to this, any piper who suffers from Dupuytren's disease will say that he has been affected by 'the Curse of the MacCrimmons'.
On St Kilda, some men had abnormally thicker ankles and wider spread toes than their mainland contemporaries brought about by years of snaring and catching puffins and other seabirds on the great crags and steep cliffs of Hirta, Soay and Boreray. Were they born with these or did they develop them?
The Fletchers, who came to Mull from Glen Orchy in the 17th century, were arrow-makers and archers to the Maclean chiefs.
The surname is of English, Scottish, and Irish origin and is the occupational name for an arrow maker or seller of arrows, derived from Old English 'Fulcher' which led to the Gaelic name 'Mac an Fhleisteir' the arrow smith's son.
The late Dr John Corbet Fletcher (1912-1976) Morvern's esteemed GP, used to say that the Mull Fletchers were an aristocratic sort of family, and were rewarded by the Macleans of Duart with a village on the shores of Loch Ba called Bradhadail, in recognition of their services.
Perhaps I should end by recalling the prayer of old Highlanders, for preservation from the disorder that whisky would not cure!
pic caps:
Rahoy on the shores of Loch Teacuis, Morvern, home of Dr John MacLachlan, a bard and physician in the 19th century. Photograph: Iain Thornber. NO_T25movernmedicine01
Duart Castle, Mull, home to the chef of the clan MacLean who employed the Fletchers as archers. Photograph: Iain Thornber. NO_T25morvernmedicine02
Boreray, Stac and Armainn and Stac Li view from Hirta. NO_T25morvernmedicine03
Stac Lee, Stac Armin and Boreray from a painting by Alan Hyaman, Morvern through Resipole Galleries, Sunart. NO_T25morvernmedicine04
St Kilda ankle and foot. NO_T25morvernmedicine05