Candidates – Ward 4 – Oban South and the Isles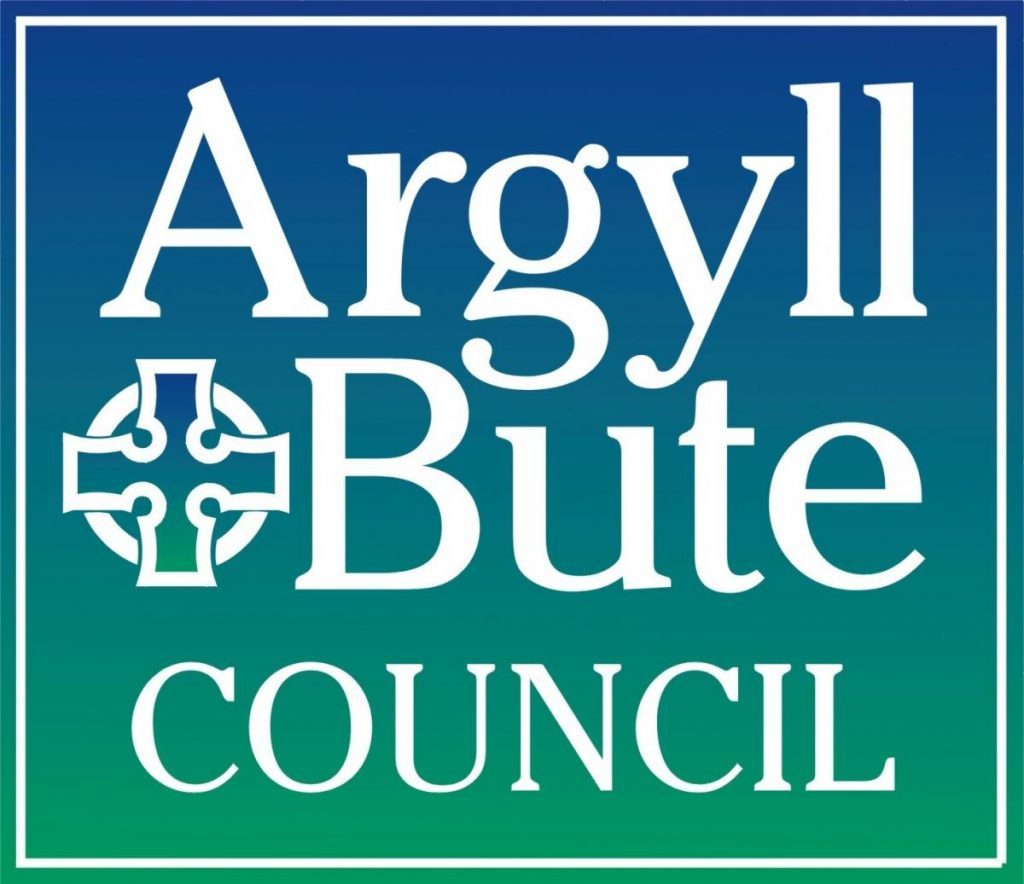 Want to read more?
We value our content and access to our full site is only available with a  subscription. Your subscription entitles you to 7-day-a-week access to our website, plus a full digital copy of that week's paper to read on your pc/mac or mobile device.  In addition, your subscription includes access to digital archive copies from 2006 onwards.
Just want to read one issue? No problem you can subscribe for just one week (or longer if you wish).
Problems logging in and require
technical support?
Click here
Subscribe Now
Donnie Campbell: Independent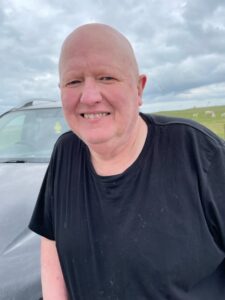 I'm a crofter from Tiree, in partnership with my daughter, whose children are the sixth generation to live on the family croft. I'm also a Teaching Fellow in Strathclyde Law School, helping train tomorrow's lawyers.
I have long experience of working for Argyll, locally and nationally. I am a former district councillor and non-executive director of SEPA and Scottish Water's predecessor bodies and have been head teacher of two west coast secondary schools.
The biggest council issue is its Collective Leadership proposal for schools. This is a deeply flawed policy because of its practical impacts on schools and its lack of focus on improving children's education.
My position is informed by my experience as a secondary head teacher and what local communities themselves have said.
Also, the Islands (Scotland) Act 2018, supposed to make improvements to how the council deals with island communities, has had no impact. This law must be used to force the council to move islands up its priority list.
Finally a strong Argyll and Bute needs a strong Oban. Oban's position as the council area's principal economic, commercial and tourist town has been ignored for years. I would strongly advocate for Oban to be much further up the council's priority list.
Amanda Hampsey: Scottish Conservative and Unionist Party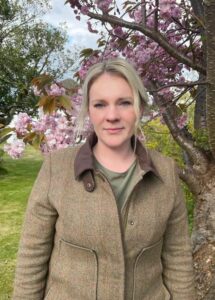 I am immensely passionate about Oban South and The Isles and its people. I am driven to stand for council because of my love of these outstanding areas, which my family and I spend most of our time in and feel it is imperative that the voices and opinions of the people of this community are both heard and actioned.
Although not resident directly within this community, I have lived in Argyll all my life and am acutely aware of the key issues faced by the community. This is a unique strength, as I provide a fresh perspective and bring new solutions to tackle problems unresolved for by previous incumbents.
The time is now to maximise the abundance of potential this area and its communities have to offer. I pledge to actively listen to the people of Oban South and the Isles and work closely with both committees and individuals. I provide a strong voice to lobby, protect and enhance vital everyday services, I will endeavour to utilise council tax effectively and advocate for the things that matter such as improving transport links. To ensure you elect a councillor that is fresh, energetic, driven and committed I implore you to give me your 1st preference vote on the 5th of May.
Willie Hume: Scottish National Party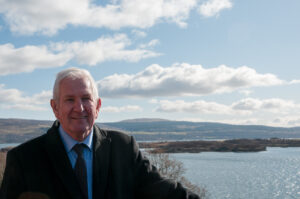 I will campaign for powers to ensure that YOU are informed about what the council is doing,  how you may be affected,  and how to have your say before decisions are reached.
CHILDREN, YOUNG PEOPLE AND FAMILIES are supported in every possible way to make island life sustainable and reverse Argyll 's demographic trends. We have a transport infrastructure that is fit for purpose. OUR NATURAL ENVIRONMENT is protected- out of respect for the ecology as well as green tourism opportunities which benefit the local economy. BUSINESSes are helped to develop and grow – vital to give our young folk the employment opportunities they need to stay here.
Andrew Kain: Independent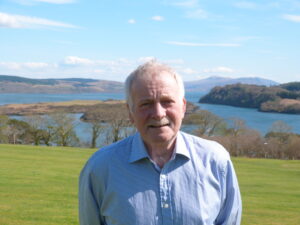 I am standing for election as a local to get 'local' back into politics, and will fight for our urgent needs and hold government to account. My priority will be to improve peoples' lives by addressing critical issues now.
The dysfunctional national politics of Westminster and Holyrood damages livelihoods. Our local economy is dependent on maritime activity: a vital ferry service; Oban harbour; fishing and tourism.
I will fight for a fair and functional transport system and a more effective marine economy. Our dire housing situation must be addressed. Affordable housing is essential to ensuring locals are retained and new workers are attracted, and we need a better balance between holiday lets and homes now!
We must fight for the young people in our constituency's education system, and mitigate the disastrous cost of living increases. All need attention now! All are stated strategic objectives within the government's 'Islands Plan', and I will do all that I can to press for their achievement.
While resolutions to our most pressing concerns may not be reached as swiftly as I would like, I can guarantee that I will represent Oban South and the Isles with commitment, honesty and integrity.
Colin Kennedy: Independent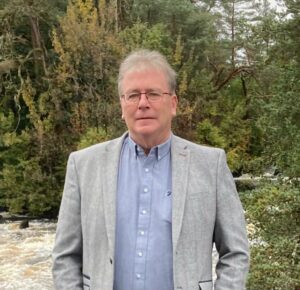 I am Colin Kennedy, a native from the Isle of Coll.
What I have achieved in life to date is history; it is the future of Argyll and Bute Council that matters today.
We need a strong team of elected councillors to take back the balance of power that is currently vested in the executive. We need to reintroduce accountability for the many managers that are currently out of control and making decisions, despite electorate complaints.
Council leaders and the CEO need to step up and take control.
With budgets under pressure, it is top of my agenda to hold procurement departments to account. There is no place for nepotism within Argyll and Bute Council and issuing contracts to friends instead of complying with the requirements of public contract tendering cannot be tolerated. Establishing a level playing field within the council is paramount to success. Perhaps savings could be made (and potholes could be filled on the roads) if those working on private contracts during working hours were taken back to council work…
Having both the councillors and the executive functioning properly is the key to improving Argyll & Bute.
Jim Lynch: Scottish National Party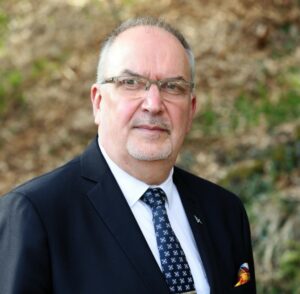 This election is about things that matter to you and your family – local services.
It is about where your money is spent and on what priorities.
Across Oban South and the Isles people are looking for improvements to the services they receive from Argyll and Bute Council. From bins not being emptied on time, improvements to roads, pavements, street lighting and safety signs to flawed proposals for education changes.
The current administration has clearly lost its way and a culture change is needed.
Moving forward we will take what we have learned from the pandemic to develop new ways of working and reconnect with communities to develop local solutions to local issues.
We will strengthen the powers of the Council's Area Committees to ensure local people are involved when decisions about where they live are being made.
For the last 5 years I have had the privilege to serve as your SNP councillor for Oban South and the Isles. I want to be part of the "culture change" and will continue to work hard to ensure our communities have a voice and receive the services they expect and deserve.
Jamie McGrigor: Independent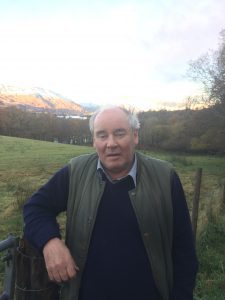 It is exciting to stand for re-election to Argyll and Bute Council, this time as an independent candidate. Oban has been my local town for my whole life.
What with the Covid pandemic, the Russian war, and the frightening increases in the cost of living, we are in worrying times. While we will all have to tighten our belts, councillors must ensure that the infrastructure of Oban and the Isles is kept functional for all our people.
Rubbish  collection in Soroba and elsewhere in Oban is paramount. We are a tourism- oriented town and must present a beautiful face to ensure people have a great experience and return in increasing numbers. That's so important for jobs and trade in Oban. Parking in Oban needs revision.
Our wonderful hospital must be kept up to date, as must the education of our young people. Affordable housing is vital and provision necessary to help the elderly and infirm to live long, happy and healthy lives. Food banks and Oban's many excellent third sector charities need more support. An upgrade in mental health provision is also needed to protect vulnerable people.
Ward 4's islands are the Jewels in the Crown of the Hebrides, but the Scottish Government's handling of ferry services is diabolical. Councillors of all parties must lobby together for an end to the fiasco which is harming our island communities.
NO BOATS, NO VOTES !
Vote for Jamie McGrigor for a local independent voice!
Phyl Meyer – Scottish Greens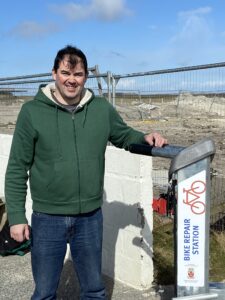 I believe in supporting people to make a better world with sustainability, health, happiness and equality at its heart, where decisions and power are in the hands of those most affected at a local, community level.
My policy priorities include: Urgent action to address energy poverty through home insulation and energy efficiency; Radical improvement in funding for our local government services; Moving powers down to a community level such as controls on second homes/holiday lets, and the choice to fund local services through local tourism levies; Community ownership of assets such as social housing, renewable energy generation and essential services; Better recycling and waste management services; Genuine, meaningful consultation on key services such as education; and pressing for urgent action to improve our lifeline transport links.
With over 20 years of experience in the voluntary sector and in representation roles, I currently manage the community development trust on Tiree, where I also serve as a community councillor. I have first-hand expertise in making sure a wide range of voices are heard and can play a part in decision making, and a proven track record in problem solving issues that affect people's choices and prosperity.
John Watson: Independent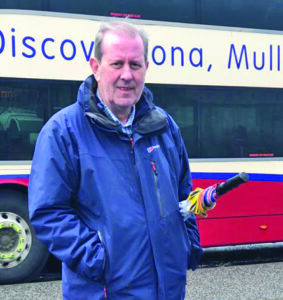 I make one promise – to listen to constituents' views and promote them as an independent councillor. An Obanite, I have enjoyed my involvement as chairperson of Friends of Ganavan, member of Oban Access Panel, volunteer at War & Peace Museum. I am a member of the Scottish Government's GlobalScot business ambassador programme, which I was asked to join in 2012 due to my business experience in Europe, the USA and Asia.
There are many factors, sometimes in conflict, that require careful balancing to ensure the best outcomes for our community; jobs, housing and social housing for our local hard-working residents; elderly care, roads, infrastructure and services; higher quality planning and execution of our vital ferry services to support our island communities; Oban harbour management; promotion of Gaelic as a culture; aligned interests of residents and tourists – the list goes on. There is only so much money coming in to the coffers – the key question is how best to spend it. Not everyone can be kept happy and it is important and honest to recognise this.
In theory, councillors should set the strategy for A&B and the officials should deliver it. I hear, too often, that this is not the case. This needs to be looked at.
People should come before politics. As I am independent, I will work with anyone to improve our area – I don't have to bend to any party directive or policy.
It would be my privilege to support our community.