Morvern Lines – 21.4.22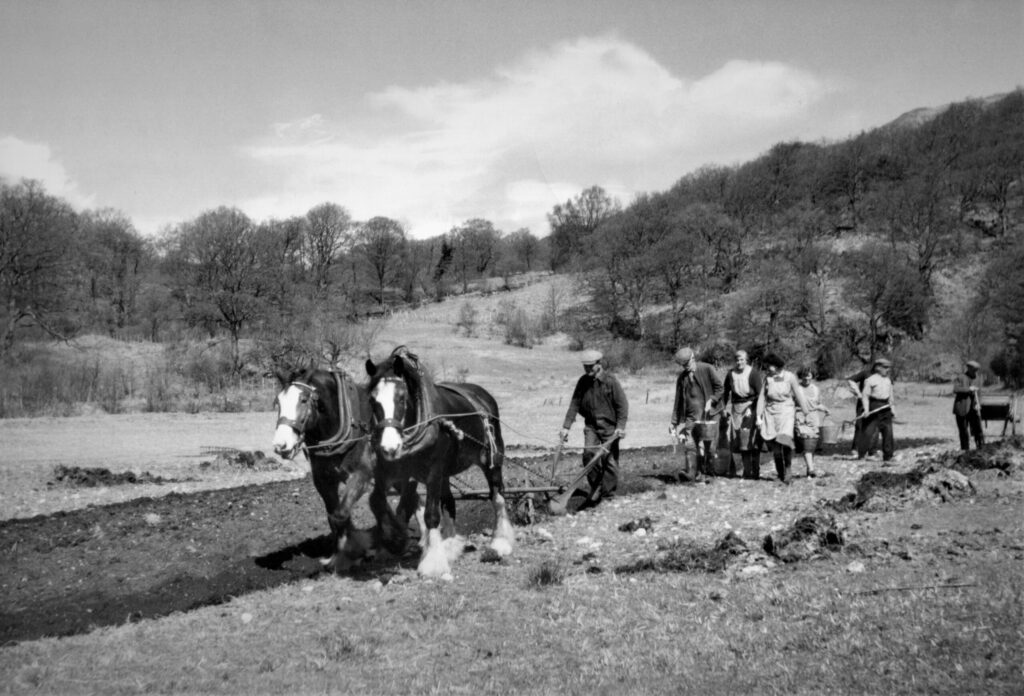 Want to read more?
We value our content and access to our full site is only available with a  subscription. Your subscription entitles you to 7-day-a-week access to our website, plus a full digital copy of that week's paper to read on your pc/mac or mobile device.  In addition, your subscription includes access to digital archive copies from 2006 onwards.
Just want to read one issue? No problem you can subscribe for just one week (or longer if you wish).
Problems logging in and require
technical support?
Click here
Subscribe Now
The earliest school teacher in Strontian I have a note of is Donald Mackenzie, better known in the district by his Gaelic nickname Sgailcean – in reference to his enthusiasm for using the belt as it means skelping/slapping. If he kept a school log book, it obviously has not survived the march of time.
The one I have part-access to was begun by his successor, John Campbell, who took up the post on the first of June, 1874. The number of children who attended on the opening day was 45, and Mr Campbell's comments on their educational attainments and discipline were not very complimentary. He states: 'Can find no trace of organisation or discipline. Children seem much amused at being asked a few simple questions.'
The pupils in the first three classes, with two exceptions, did not understand one word of English. Text books were scarce, for it is stated there was neither a geography nor a grammar book in the whole school and only two copies of Gray's Arithmetic.
On June 10, Sir Thomas Milles Riddell, chairman of the School Board, visited the school and to help the prevention of an epidemic of measles in the district from spreading, instructing the schoolmaster to ask any pupil who had a brother or sister affected to cease attending.
In these days the communion services meant a lengthy holiday for the children – from Wednesday till the following Tuesday, and not the Fast day only, as is now the case. School fees were chargeable at a rate fixed and approved by the members of the School Board. In 1874 the rates were 1s/6d per quarter for the first two children of a family, the third child was charged 1/-, other children above that number went free, except those above statutory age, and for them a charge of 2s/6d a quarter was made.
In 1874 the school closed for holidays on August 14, reopening again on October 5, when there were 80 scholars present; additions to this number are frequently noted and a total of 22 new pupils are recorded on New Year's Day. There were no Christmas or New Year holidays given beyond Christmas Day and a half of New Year's Day. Relative to the latter, Mr Campbell made the following entry: 'Half holiday in afternoon, children assembled at usual hour in morning; on dismissal each of the scholars received an orange, a piece of cake and a New Year's hymn from Miss Ward, London House. Attendance for week, 99.'
It may here be remarked that Miss Ward was a sister-in-law of Mr Charles MacArthur, who had the tenancy of the London House, now known as the Strontian Hotel. The fact that it was called the London House was because part of the original building was transported in sections from London. This probably happened when the York Building Company took over the lead mines in 1730. From the entries in the log book, good progress appears to have been made during 1875 while the number of pupils continued to increase, the attendance for first week in February being 114. On March 1, the schoolmaster records that 'A number of the bigger boys and girls have now left the school to engage in work for spring and summer – all beyond the statutory age.'
From then onwards throughout the spring, attendance gradually declined. On May 6 the following entry was made: 'Attendance still indifferent…compulsory officer much required; attendance for week, 61.'
The following month showed an improvement and when the school was examined on July 7 by Mr Boyd, Inspector of Schools, 79 were present. His report records that a new schoolroom was in course of erection and that new teaching staff would be taken on. The school closed on August 3 and did not open till November 15. The addition to it had not been completed and classes were held in the Free Church, but owing to the cold weather they had to be removed to the infant room at the school. On December 31 Mr Campbell received intimation that the new buildings would be opened on January 3, 1876.
At the opening, which took place on the above date, the children were addressed by the Reverend A MacLeod, Free Church, and Mr Cameron, members of the School Board. They received a supply of fruit and cake from Lady Riddell and Miss Ward. The following week, Miss Noble from the Episcopal Training College, Lochrin's House, Edinburgh, arrived as assistant teacher and sewing mistress. On April 4 the log book contains the entry: 'Attendance falling off. Children kept at home for spring work'; and on April 10: 'Attendance to-day worse – very provoking, much need of compulsory officer now.'
With the completion of the planting of the potatoes and peat-cutting the attendance improved, and the number present at the inspector's examination on July 25 showed 92.
The holiday period this year was shorter, with the school closing on August 11 and opening on October 2. The half-yearly cattle market, which fell on October 9 in 1876, was observed as a holiday. It may be also mentioned that while the children only got the afternoon off on New Year's Day, New Style, they had the full day on New Year's Day, Old Style, which was January 12.
The usual routine entries continue through the winter months and early spring of 1877, nothing unusual being recorded except that a window pane in the schoolroom was smashed by a sheep springing against it, an occurrence which no doubt caused some excitement among the scholars.
At the prize-giving in June, rewards were given for regular attendance, good behaviour, and amongst other things for patchwork and for personal cleanliness. On May 7 the log states that 'Arthur Danvers came in this forenoon in a very excited state; Causing a great disturbance…I was painfully compelled to order him out.' This gentleman was of French extraction and a boarder with Mr Donald Mackenzie, late schoolmaster. He was noted locally as a great pedestrian. He went regularly every Sunday to the Chapel at Moidart which involved a journey of about 30 miles. Occasionally he went to Kinlochmoidart, which added another eight miles or so to his trek. Sometimes when going to Kinlochmoidart he walked across the hill from Ardery to Achanellan and got ferried over Loch Shiel to Cuil from where he went to Kinloch by the Genera Ross's road.
There was another boarder along with him named Sir William Wyllie, who was a more delicate type. This did not suit the more robust character of Arthur Danvers and he used to remark that Sir William was 'like something that would come out of a lady's hat box.'
The Inspector's next report in 1882 was not so satisfactory, with grammar and intelligence being rather backward. When the school closed in August, Mr Campbell the headmaster must have gone to Kiln Inver because when the school reopened in November, it was by Miss Adie, interim assistant teacher.
Mr James MacKay succeeded as headmaster but being of a fiery disposition the entries indicate that conditions were not too pleasant.
On January 18, he writes: 'I fear we have serious work before us. The children seem very backward, more especially in intelligence; scarcely one, in any standard can tell the meaning of a single word in their reading books.
'Miss MacDonald and I feel the want of a knowledge of Gaelic a drawback – principally in speaking to the younger children.'
As spring advanced he, too, complained of the attendance, For the week ending April 11 he states that more than half the children were withdrawn and that there is no possibility of working a school properly under these circumstances. He added: 'The School Board are doing nothing to help.'
In May the school was closed owing to an outbreak of measles and reopened in June when only two pupils appeared. The autumn of 1879 must have been a very wet one for the holidays were postponed in consequence. On September 10, the master records that the rain fell in torrents from early morning and all through the day. More than 30 scholars were absent. He further remarks concerning the climate that 'It is surprising the people here get their hay ever dried. The corn is in a miserable state'. In one entry of this autumn he reports three boys who had been playing truant and that he must punish them, but in a subsequent entry wrote: 'I did not punish the boys referred to above, their names are John Young, James MacMaster, and Archibald MacMillan. Three boys who have given much trouble and grief to us in school.'
Mr MacKay took leave of his pupils on December 29. His colleague, Miss MacDonald, carried on as sole teacher till Mr Duncan Cameron began his duties the following year – a position he held for quarter of a century.