Obituary: Alexander Daniel (Lex) Brown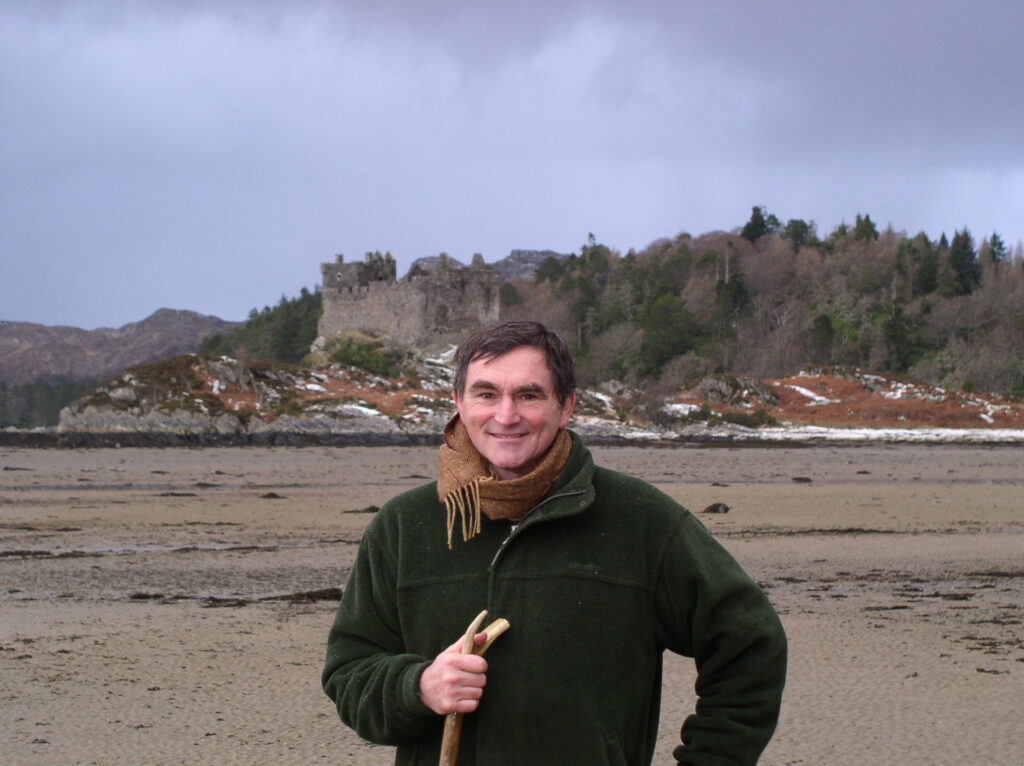 Want to read more?
We value our content and access to our full site is only available with a  subscription. Your subscription entitles you to 7-day-a-week access to our website, plus a full digital copy of that week's paper to read on your pc/mac or mobile device.  In addition, your subscription includes access to digital archive copies from 2006 onwards.
Just want to read one issue? No problem you can subscribe for just one week (or longer if you wish).
Problems logging in and require
technical support?
Click here
Subscribe Now
We are here today to bid a fair wind to Alexander Daniel Brown, better known to us all as 'Lex'.
For all of us he was the epitome of a close and eternal friend and, most importantly of all, husband to Frances and father to Jessie and Flora. to quote Clive Fairweather, 'Frances you and your daughters should be immensely proud how talented, professional, unique and popular this force of nature, called Lex, was'.
Lex was born in Maybole, Ayrshire into a Scottish family and he had two older sisters, both of whom have now passed. His father worked with the colonnial service and Lex's early years were spent overseas, including time in Egypt, Cyprus and, eventually, Ghana. After O' levels in Ghana, he and his mother moved back to Scotland.
He went to Langside College in Glasgow where he became a close friend of Jack Norton, who one day took the 17-year-old Lex home for tea to meet his family – Lex never left! He became one of the Norton family until joining the air force in 1970.
His surrogate family remember him as a shy, polite young man with a constant twinkle in his eye, who never forgot his friends. Once he had earned his wings, one of his first acts was to land his Puma helicopter in the grounds of Mayfield convent school in sussex to visit Kate Norton, Jack's sister, who is with us today. This 'mana from heaven' had the nuns rushing around in endless circles until they found Kate. Had they but known it, this was probably at the beginning of Lex's extraordinary flying career.
I use the word extraordinary deliberately, Lex was acknowledged as the most gifted RAF rotary pilot of his generation. The right hand seat of the Puma was Lex's reason for being – he was born to it like no other. Lex, his crew and the Puma worked in perfect harmony – they operated as a single entity. Most importantly from my viewpoint, the interests of the supported unit always came first.
After commissioning as a pilot officer in 1970 Lex was posted to 230 sqn at RAF Odiham, flying Pumas. It was in mid 1975 that I first flew with him – I remember it distinctly as we played chicken with an oncoming Worcester Hereford train – I can remember the train driver's eyes popping out of his head as we pulled up at the last minute.
The 70s were, of course, the time of scares in Belize and troubles in Northern Ireland, and Lex did his fair share of emergency tours and was awarded a CINC commendation for a 1976 Belize tour and, for Northern Ireland, a thoroughly well deserved Air Force Cross in September 1987.
During Ireland tours he will be most remembered by the Roulement Infantry battalions that he supported with his outstanding flying, which was wonderfully off set by his sense of fun. The main convoy of trucks carrying 1 Royal Scots main body to Bessbrook Mill at the start of a four-month tour of duty, they were met at a cross-roads in South Armagh, some distance from Bessbrook which was known as bandit country, by a welcoming Lex, standing alone wearing a flying suit and a Royal Scots Tam o'Shanter bonnet. The Jocks loved him for it and a strong bond developed which saw Lex and his crew living at Bessbrook with the Jocks as opposed to returning to the relative comfort of Aldergrove every night.
Towards the end of his tour and with his encouragement, the Jocks started a 'Brown for Oman' campaign which involved leafleting all official visitors to Bessbrook recommending Lex to be posted on loan service there. The Jocks even had a large arrow with the words "Oman this way" painted on the helipad.
Lex was then posted on loan service to 3 Squadron Sultan of Oman's air force in Dhofar, which is the southern province of Oman. Lex was in his element – mountains, an international and contentious border, an annual monsoon and to the north, the empty quarter.
One of his roles was to resupply Omani soldiers on the border with Yemen. As they heard the resupply helicopter approach, the Omanis would gather around the radio expecting the normal pre-landing safety check calls. Not with Lex though – he would just open up with a high pitched childish "la la la la". The Omanis would jump for joy, 'It's Lex's chopper'. They just loved his fun approach to everything.
During his tour in Oman he was shot in the foot, but history is unclear as to the exact circumstances, it's a mystery!
In 1981 he was posted back to 33 squadron at RAF Odiham and deployed with the commonwealth monitoring force in Rhodesia for which he was mentioned in dispatches. In 1982 he was given the command of the support and development flight – its role was to support the UK's intelligence agencies. His tour with special duties lasted six years and was very much the high point of his career.
He shared an incredible 3,005 hrs of shared flying with his special duties crew, which is probably a record. One very senior RAF officer is quoted as saying, 'what you little buggers get up to will either get you decorated or court martialled!'.
It was a very close call, at times on a knife edge, but at the end in June 1987 Lex was decorated with an MBE.
The stories from his time with the SD flight are legion and many are, for security reasons, unrepeatable. One of my favourites is the time when the flight was asked, because of the IRA threat, to carry Margaret Thatcher and Dennis around the hustings.
The weather was atrocious and deteriorating, and the final lift of the day was to return both to Chequers. When Margaret and Dennis were disembarking, Margaret, looking at the weather, said: 'you are welcome to stay', and Dennis added, 'Fancy a gin and tonic?'. Lex politely declined and they set off for home.
A call to RAF Odiham got no response and London information advised that Odiham was closed. 'I am not missing happy hour,' said Lex.
In thick fog they let down in the centre of the airfield and hovertaxied to their parking area. The crew arrived in the mess bar a short time later and the station commander remarked, 'What are you doing here?' Meanwhile the senior air traffic officer was going puce in the corner.
A second example of these times was when the SD flight was carrying a senior and decorated SAS man on his first flight with special duties. He was handed a pair of headphones to listen in to the crew talk. This was a low level terrain-hugging flight with conversation in the cockpit between navigator relaying terrain information and Lex. An example: navigator 'pylons lex', 'wheee' as they flew over them. The SAS man said it was like flying a lawnmower. He couldn't take anymore and returned the headphones but it was not long before being a passenger with Lex became the preferred option, content in his skills and professionalism.
As was the late King Hussain of Jordan who was happy to take the controls from Lex in atrocious weather whilst visiting UK.
The stories of Lex's flying skills coupled with his love of life are endless.
On leaving the service Lex dabbled in many sectors, including tantalum mining, data communications and the extraction of Russian military equipment from the former Soviet Union at the end of the Cold War – allegedly even on occasions flying into Russia from points unknown. Whilst this made reasonable money, it was not, as you can imagine, without risk and on several occasions he was lucky to escape in one piece.
He became a close friend of Prince Bandar of Saudi Arabia and visited him many times in either New York or Riyadh. Sadly, a challenging project to establish an airborne medivac service in Asia, which had the support of the civil aviation service in the UK, foundered on Malaysian greed. But it is a testament to Lex's detailed planning that the project is still on hold and could yet materialise.
I will end as I began, with the man and his family. Irrespective of his endearing sense of fun, such as his famous guerilla impersonations, Lex was very private with a strong sense of national identity and a love of family, something that perhaps was lacking in his own upbringing.
In 2003 he married Frances and their partnership resulted in Jessie and Flora. Because of his own upbringing he wanted his children to have a strong Scottish identity and so he and Frances bought a house in the Highlands and both Jessie and Flora were born in Inverness.
And there is, of course, the 13th-century Castle Tioram (Cheeram), historic home to Clanranald, which Lex purchased in 1997. We will all have been aware of his continued efforts to persuade Historic Scotland to allow him to renovate the castle, but sadly to no avail.
I asked Frances about what attracted her to Lex and that is perhaps an appropriate place to end.
'There was nothing routine or boring about him, he embraced life with no preconditions, a very rare quality. The sky was always the limit in everything he did, he lives on, he was so much larger than life.'