Letters to the Editor – 10.3.22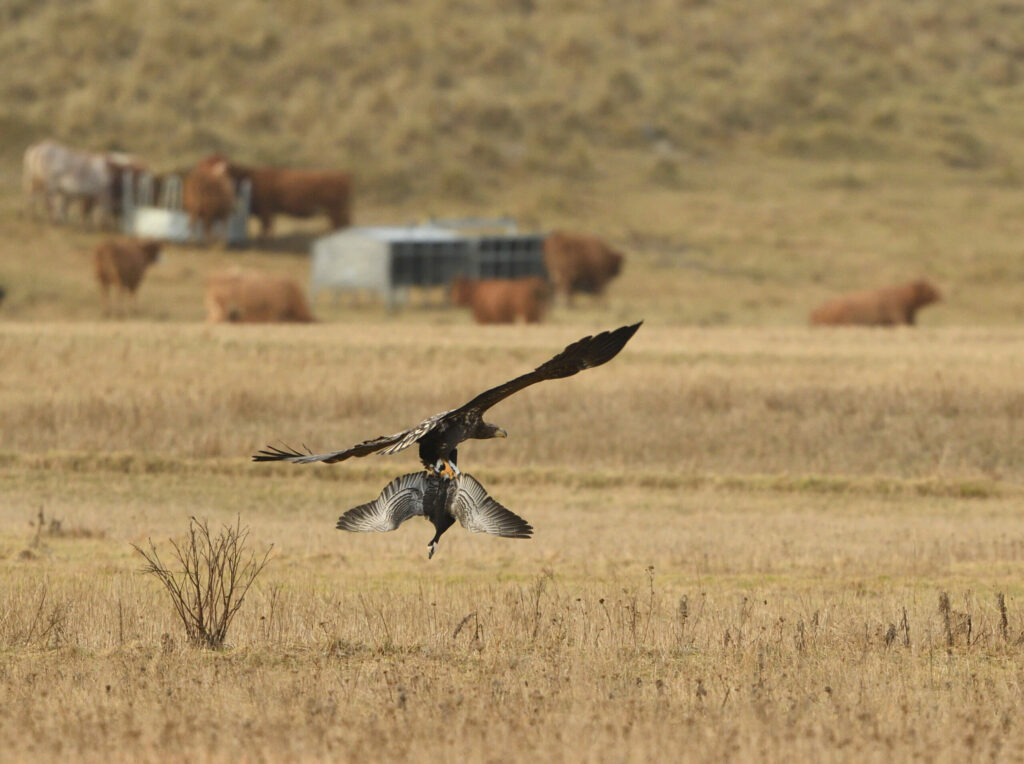 Want to read more?
We value our content and access to our full site is only available with a  subscription. Your subscription entitles you to 7-day-a-week access to our website, plus a full digital copy of that week's paper to read on your pc/mac or mobile device.  In addition, your subscription includes access to digital archive copies from 2006 onwards.
Just want to read one issue? No problem you can subscribe for just one week (or longer if you wish).
Problems logging in and require
technical support?
Click here
Subscribe Now
Why do people vote for same?
In response to the article by Sandy Neil and a letter regarding the 'chaos' that is engulfing CalMac, some of the blame may be laid on CalMac, but CalMac can only work with the vessels they are given to operate.
Who is ultimately responsible for this chaos? It is the Scottish Government via Transport Scotland and then CMAL. CalMac are at the end of the chain of THREE government bodies. One has to put more questions to these bodies and even question if they are fit for purpose.
Due to years of under-investment by the Scottish Government, the CalMac fleet has 34 vessels which has an average age of 23.8 years, the oldest vessel is 46 years old!
Any commercial shipping company would not operate with a fleet of this average age. Old ships cost a lot to maintain and become more unreliable as they age, just like your car. Nothing last for ever.
In the commercial world – not the Western Isles world – commercial customers do not tolerate unreliability and hence poor service, so why should the users of CalMac? Unfortunately they have to as there is no alternative.
What ceases to amaze me is that the voters who use and rely on these lifeline services continue to vote for more of the same. I'm afraid you can only point the finger of blame at the Scottish Government. They have been in for 14 years now and overseen this chaos.
As for the two 'new' ferries at Fergusons…what a shambles and who is in overall charge? The same government. Think about it next time.
Colin Ungoed-Thomas, by email.
Obitary brings back memories
Nicholas MacLean of Pennycross is to be congratulated on his erudite and very readable obituary of Elizabeth, Lady Maclean of Duart, who was no distant figure on the island of Mull (Oban Times, February 14). I had the pleasure of meeting her and her husband several times, and have memories of their directness, fun and hospitality.
The first occasion occurred during a visit with some guests. My boots were dirty. After walking across the courtyard and before entering the keep, I naturally removed them as I would do on anyone's doorstep, when I heard a voice shouting from outside the door leading to the families' private quarters where she had been sitting enjoying the late autumn sunshine: 'Mr Thornber, you are the first visitor I have ever seen entering this place who has ever done that. Go down to the tearoom and ask for anything you want and tell them I sent you, and there will be no charge.'
The second occurred shortly after her husband's death in 1990. I happened to be living at Glensanda at the time and taking a particular interest in Glensanda Castle, which had been a Maclean stronghold. There was a flagpole in these days, which has since been removed as it was weakening the structure. Daily we flew the St Andrews cross.
Thinking it would be a mark of respect to fly it at half-mast on the death of the chief, I did so and it was left until after his funeral.
But when I related what I had done, I was told in no uncertain terms this wasn't the done thing and never to do it again –'The Chief is dead, long live the Chief'. Quite right!
Once I was travelling on the MV Columba between Oban and Craignure in company with her husband. As we sailed past Duart, which was not open to the public at the time, we overheard an overseas visitor say to her companion: 'I wonder what ruin that is?'
Giving me a broad wink, he sidled up to them and said in a loud voice, eyes twinkling: 'Madam that is no ruin but my ancestral home', following on with an invitation to have tea with he and his wife the next day when he would show them round!
Iain Thornber, Knock house, Morvern.
Goose controls must return
I agree with Donald Mackinnon's opinion in your columns last week that goose numbers are threatening crofting which in turn impacts conservation; and nowhere is this clearer than on Uist machair.
I would however correct a statement that the geese have changed their behaviour and only now remain all year round. Some Greylag geese have always been resident here all year since at least the 18th century. They constitute a relict population of native Scottish Greylags that do not migrate but breed in the Outer Hebrides. Due to shooting pressure and poaching they almost became extinct by the 1950s. Laws were brought in – not to protect the geese specifically but to protect virtually all birds during the breeding season. Geese could still be shot outside the close season, and still can. The only thing that has changed is not that they are resident but that there are now so many of them.
Barnacle Geese arrive here for the winter from Greenland and while they, too, might impact reseeds and other pastures at least they move back north in the spring. Some would argue that the native Scottish Greylags resident in the Outer Hebrides are (or at least were) a valuable conservation resource in themselves. I would heartily support SCF's efforts to re-establish goose measures for, as Mr Mackinnon rightly states, if crofting ceases we lose all the other conservation benefits – not to mention hugely important rural communities and the Gaelic traditions they sustain.
But until adequate control measures are reinstated, rest assured we already have a significant natural predator of the geese – in the form of White-tailed Sea Eagles. SCF should take note that, in Uist at least, adult Greylags and goslings feature much more than lambs in our Sea Eagles' diet, as do some Barnacle Geese.
We have prey remains from nests, many sightings and indeed photos and film (some taken by crofters themselves) of Sea Eagles hunting geese. Many crofters here admit that having Sea Eagles hanging around their crops helps deter the geese!
I might add that there is also good scientific evidence that many, if not most, of the lambs claimed to have been killed by eagles are found as carrion. White-tailed Sea Eagles are much more vulturine than their Golden cousins and have never been seen killing adult sheep. Long may our eagles thrive as they once did for millenia – and be encouraged now to step up their efforts, in goose control!
John Love, Snishival, South Uist.
Amalgamation must be discussed with churches
On Wednesday March 9, Bishop Riglin will preside at the Scottish Episcopal Church Diocesan Synod in Oban.
To date, since his Consecration in May 2021, despite requests to meet those who opposed the amalgamation of six churches in West Highland Region, as featured in the Lochaber Times on Thursday February 17, he has declined and appears to be avoiding a discussion on very serious matters.
Each church has its own unique history, artefacts and bequests and three have graveyards.
The largest is at St John's, Ballachulish. This graveyard serves Ballachulish & Glencoe, the villages around Loch Leven and beyond. It should be the concern of local communities – to date, there has been no public consultation regarding the future, care and maintenance of this sacred place, where loved ones lie.
I would urge the Bishop to add this to the agenda in Oban and subsequently meet the people of all denominations or none to discuss the Diocese's future proposals.
Julie Christie, Rosemarkie.
Pier plan uses outdated maps
With services across Scotland in dire need of investment, we need new boats and new piers to ensure islands' connectivity and everything that brings.
Meanwhile Argyll & Bute Council are spending £10million on a pier project for Kilcreggan to Gourock – when island communities are cut off regularly.
However, Kilcreggan pier is at risk as the new pontoon-style pier, with associated 150-metre sea wall, will change the character and setting of the village for ever.
If not used daily, like other listed piers in the west of Scotland, Kilcreggan pier will crumble into the sea and be lost forever. The investment would be better placed in a harbour style pier – similar to Carradale – to the east of the current pier.
The design from Transport Scotland, as followed Transport Planning Objectives and Scottish Transport Appraisal Guidance, using old maps, has influenced decisions that prioritise moorings that are long gone over dwelling houses that have been missed of the map. Indeed one building labelled Police Station is now a private home.
It is no wonder that our island services are so bad when so much money is about to be wasted on a plan using out of date maps, with a budget that has increased in cost by £9million before its even started and will destroy the last Victorian pier in daily useage on the Clyde.
Tom Walker, Kilcreggan, Argyll.