Morvern Lines – 24.2.22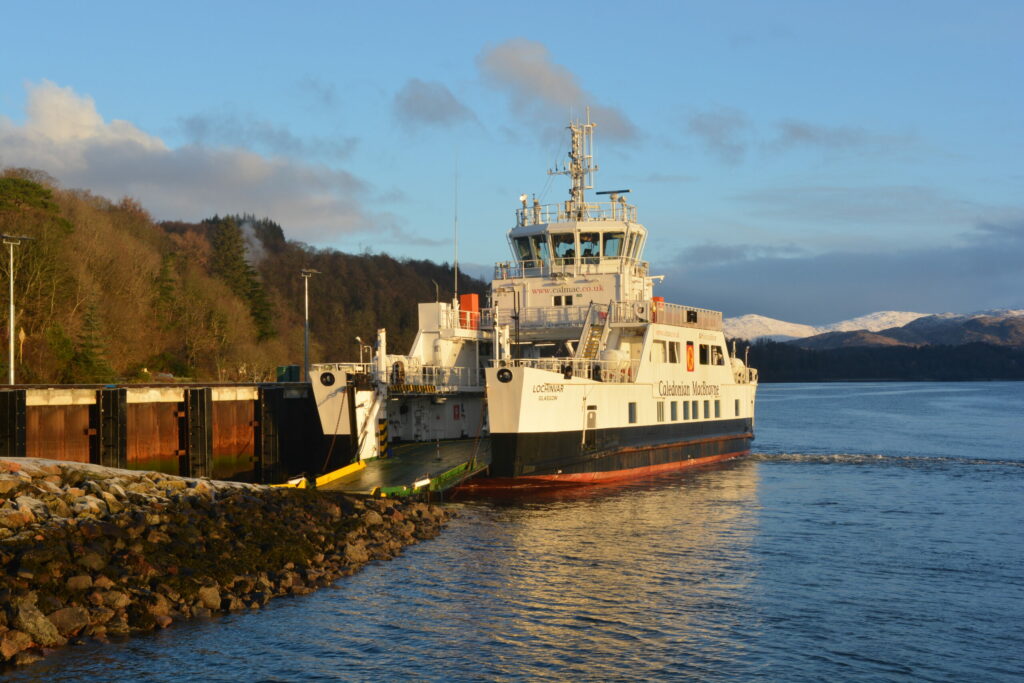 Want to read more?
We value our content and access to our full site is only available with a  subscription. Your subscription entitles you to 7-day-a-week access to our website, plus a full digital copy of that week's paper to read on your pc/mac or mobile device.  In addition, your subscription includes access to digital archive copies from 2006 onwards.
Just want to read one issue? No problem you can subscribe for just one week (or longer if you wish).
Problems logging in and require
technical support?
Click here
Subscribe Now
A bridge across the Sound of Mull blocking one of the busiest shipping lanes in the Inner Hebrides and gateway to Glensanda quarry, numerous fish farms, yachts, multiple harbours and visitor pontoons, to say nothing of the loss of ferry jobs. What a hoot!
The report suggesting a bridge from Mull to Morvern (Oban and Lochaber Times January 27) is either an early April Fool's Day joke or the committee promoting it had held their meeting in the tap room of the local hotel! The idea is neither new or original.
North of the Killundine River and a little way above the shores of the Sound, there is a large heap of stones about six feet high and 36 feet in diameter which archaeologists say is a Bronze Age burial cairn built about 2,000 years ago. Its local name is 'Càrn na Caillich' – the Old Wive's Cairn.
According to tradition it was put there by a glaistig, who was usually a malevolent solitary female fairy haunting lonely pools in Scottish Gaelic tradition. Sometimes half-female, half-goat who would take the form of a beautiful woman, especially one already known to the male victim; after offering sexual favours like a camp follower, she would leave her male victim with his throat cut, every drop of blood sucked from him. In some stories, however, the glaistig was seen as benevolent, fond of children and a protector of old people.
The Morvern glaistig having superhuman powers, attempted to build a bridge across the Sound of Mull from Dùn Bàn on the Morvern shore to Ardnacross opposite. She, apparently, gathered a creel full of stones among the Killundine hills but when walking back to the narrowest point, the creel rope snapped; out fell the stones and there they lie to this day. By way of blowing her own trumpet the glaistig related the incident in verse:
'Do you know Càrn a Caillich
On the grey face over there?
'Twas me who gathered it with creel
Every splinter it contains,
A bridge to put across Caol Muile
It was easy to put there,
And if the creel rope had not snapped,
It would surely have been there.'
Wherever and whenever the tale began it was well known by local folklorists and bards, and generated much interest in both Gaelic and English circles. Writing from Mackay in Queensland, Australia in 1904, Donald Beaton, presumably from Mull, who got the story before emigrating, had this to say.
Càrn na Caillich is situated near the shores of Caol Muile. A man coming home at night, according to his own yarn, was much troubled by the Cailleach. He was supposed to have been under the influence of drink, but the story got out and the local bard put the incident in verse much to the amusement of his neighbours:
Dòmhnull Cannanach 's an Dòirlinn
Ma tha e beò gus an dràsd,
A tigh'nn dachaidh thar an toraide
´S iomadh dòrn a thug mi dha.
O hi ri ri ri ro gi o ho,
O hi ri ri ro gi o,
O hi ri ri ro gi o ho,
O hi ri ri ro gi ό.
An aithne dhuibh Càrn na Caillich
Os cionn na h-abhainn ud thall,
'S mise tharruing air mo shlìnnein,
H-uile spitheag a chaidh ann.
O hi ri ri, etc.
Gu drochaid chuir air Caol Muile,
'S gun tigeadh gach duine nall;
'S mar bristeadh an iris-mhuineal
Bha e'n cunnart a bhi ann.
John MacFadyen from Glasgow gives a different story about the same period.
He states: Càrn na Caillich is in Morven, in the vicinity of the hamlet of Bun-a'-Mhuilinn straight across from Aros, Mull. The Cailleach (sic) did not select the narrowest but the broadest part of the Sound to erect her wonderful bridge.  She was not, incidentally, the other well-known hag, the Cailleach Bheur of Gleann Cainneir, Mull. She used to renew her youth like the eagles, by going to a certain well — the well is there yet — once every seven years and washing herself, but she had to do that at or before the dawn of day – Mu 'n d' tugadh ian bìg as, 's mu 'n d' tugadh cù comhart as" (Before bird chirped or dog barked). But upon a certain morning she was a little late and before she arrived at the well a dog barked, and the Cailleach Bheur collapsed into a heap of ashes, otherwise she might have been living yet. The other Cailleach was in Morvern and gathered the famous cairn together which was to span Caol Muile.
I do not know whether the burn Allt-na-Caillich mentioned by Dr Norman MacLeod, in his song Fionnairidh, is called after the same Caillich or not. I have been asking several people lately about the story of the Caillich, but I have failed to get any more of the rhyme. I am of the opinion that the lines 'Gur drochait 'chuir air Caol Muile 'S gu 'n tigeadh gach duine 'nall', and the verse beginning 'Domhnull Cannanach 's an Dorlainn', do not belong to the same period.  The author of the verse beginning 'Domhnull Cameron 's an Dorlainn' (the place between Tobermory and Calve island and not that closer to Drimnin) knew well enough that Donald Cameron had two sweethearts, and that he jilted one of them, and that he met her spirit at Càrn na Caillich upon a certain night where she gave him a good thrashing, but though the spirit of the girl was in the "riochd" of the ancient Cailleach, Donald knew her voice and said— 'Ged a bh' agam cruth na caillich 'S ann a bh' agam guth na cailinn'.
The ancient Cailleach did manage to stretch a rope across the Sound, and the foundation stone of the bridge was to be sent across on this rope. If that feat could have been accomplished the bridge could also be made, but the rope broke while the stone was about the centre of the Sound, and the undertaking had to be abandoned. It is at this point that the words come in — 'S mar briseadh an iris-mhullaich, Bha i 'n cunnart a bhi ann'. Some say iris mullaich, others iris-mhuineil, which, of course, is the iris of a creel.
We can laugh and scoff at these old songs and stories and pause in disbelief, but they were proudly passed from father to son although seldom committed to paper. Without these tradition bearers and a handful of newspapers, including the Oban Times, many would have been lost completely.  They were sung and told round the ceilidh fires where people learned them by heart, but as they were of interest only to the community and the poet's friends and neighbours, they seldom spread beyond the parish boundaries.
At a time when Lochaber, Morvern, Mull, Sunart, Ardgour, Moidart, Ardnamurchan and other Gaelic strongholds are losing their identity and heritage to a monoglot society, it is important these stories are written down for prosperity. Old customs and former ways are disappearing quickly but they are the DNA of the Highlands, reminding us of the Gaelic saying about the weakest ink being better than the strongest memory. Visitors and incomers will always be welcome but they should not run away with the idea that nothing much happened before they came.