Christmas messages – Police, fire, MPs, MSPs and councillors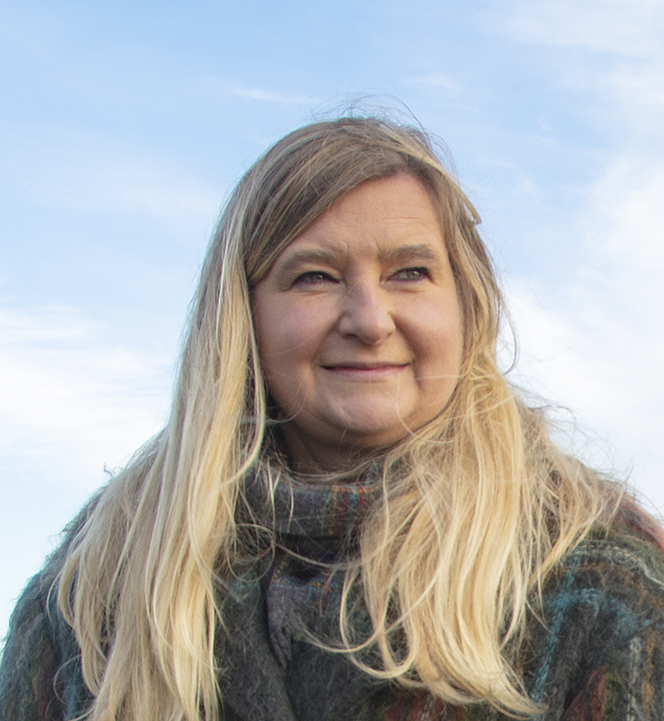 Want to read more?
We value our content and access to our full site is only available with a  subscription. Your subscription entitles you to 7-day-a-week access to our website, plus a full digital copy of that week's paper to read on your pc/mac or mobile device.  In addition, your subscription includes access to digital archive copies from 2006 onwards.
Just want to read one issue? No problem you can subscribe for just one week (or longer if you wish).
Problems logging in and require
technical support?
Click here
Subscribe Now
Police
Message from Chief Inspector Marlene Baillie:
As we welcome in another new year, I would like to take this opportunity to thank officers, staff, the public and our partner agencies for their continued work and welcome support. There is no doubt that throughout the last year we have all overcome a number of challenges.
Next year our focus will remain on the key priorities identified by our communities and we will continue to work hard to reduce crime levels and keep our communities safe.
No success is achievable without the backing of the public, who contribute and influence how policing is delivered. Again this year the communities across Argyll and Bute have shown remarkable resilience, determination and kindness to support one another in difficult times.
The festive period is a busy time for emergency services and this year will be no different. We continue to deal with the impact of the Covid pandemic and I would ask everyone once again to follow the guidance and support our NHS staff working to reduce the spread of the virus.
This time can also be very difficult for people and my thoughts are with those who may find themselves alone or in crisis. If this is you or if you know someone in such a position, please speak out. Help is available, whether from the police or the other organisations in place to provide support.
I wish you all a very merry Christmas and a safe, happy and fulfilling new year ahead.
Fire & Rescue Service
Area Commander Joe McKay is the Scottish Fire and Rescue Service's Local Senior Officer for Argyll and Bute, East Dunbartonshire and West Dunbartonshire.
He said: 'We hope that all our communities have a safe, peaceful and enjoyable festive season. While it is a time of fun, we should always keep safety in our minds. I would urge residents to be aware of the additional risks that exist in our homes at this time of year.
'There is a free online self-assessment on our website to find out how safe your property is. On completion you will receive a unique report about your home with safety advice.
'We're also asking people to look out for anyone who they feel may be vulnerable this Christmas, such as an elderly neighbour, friend or relative.
'If you know someone who is over 50 and smokes, and who has either mobility issues or uses medical oxygen or lives alone, please 'Make the Call' to SFRS to arrange a Home Fire Safety Visit on their behalf. Get in touch via our website or call 0800 0731 999.
'Reaching out to those who are vulnerable can help save lives in our communities. We want everyone to remember this winter, and the festive period, for all the right reasons.'
Please see our website:
www.firescotland.gov.uk/your-safety/at-home/festive-safety
Councillors
Robin Currie, Council Leader
This Christmas, my hope is that everyone in Argyll and Bute is able to enjoy themselves as much as possible. It may sound simple, but after the challenges of the last couple of years, I don't think that any of us will ever take it for granted again!
Change is always a possibility in this new and always-moving situation that we are now dealing with. However, one thing that always remains constant across Argyll and Bute is the strong sense of community spirit. That will stand us all in good stead as it has done in the past, whether in times of cheer or challenge. I know that across all our communities there are people who will find the coming holidays very difficult and my thoughts are very much with them at this time. My wish for all of us is that we are able to make the very best of the festive season, and to look forward with hope to brighter times ahead. May I wish everyone the best possible Christmas, and send them my best wishes for a peaceful, prosperous and healthy New Year.
Kieron Green
I would like to wish everyone in Oban and Lorn a very Merry Christmas and Happy New Year.
I must give thanks especially to those keeping public services running, welcoming visitors to the area, and allowing us all to enjoy the shops and facilities we need locally.
Continuing to show what can be achieved working together gives me real hope for 2022 and may it bring the best to all of you.
Andrew Vennard
My best wishes to everyone in the Oban, Lorn, and the Isles area for the upcoming Christmas holiday period and I wish everyone a Happy New Year.
Jim Lynch
It's been another challenging year for all of us. Now is the time to look back over the past year and hope that 2022 will be much more settled and safer for all of us.
However, what time has shown us yet again, is what an amazing and supportive community we have across Oban Lorn and the Isles. There have been numerous examples of people of all ages coming together to support each other, both as individuals or in groups.
May this Christmas end the present year on a cheerful note and make way for a fresh and bright New Year. Here's wishing you a Merry Christmas and a Happy New Year!
Elaine Robertson
Covid-19 has brought many restrictions, different ways of working and many challenges but it has also highlighted the superb community spirit and the caring ethos of our communities. I would like to take this opportunity to thank all on their outstanding, but not surprising, response to the pandemic.
This year we have seen many matters of strategic importance to Oban and the area brought forward – Ganavan, as an essential green space, the Oban Harbour Trust Port proposal, Craignure Pier, the Rockfield Centre, 300 new homes being constructed, infrastructure improvements, and the Queen's Platinum Anniversary, plus the Oban City Status, application. Next year will be a defining year for this area.
Wishing everyone a very happy and peaceful Christmas and a happy and prosperous New Year – hopefully Covid free and a return to some sort of normality!
Argyll and Bute's Provost, Councillor David Kinniburgh
I began last year's message saying it was a year like no other. We've had our ups and downs again this year, but I think we approach the festive season with more optimism.
We've benefitted from the roll out of the Covid vaccine and this Christmas we can look forward to spending time with more of our families. Nonetheless, we must be cautious as the virus is still with us. We remember those people affected by this awful pandemic and those who have lost loved ones. My thoughts and wishes are with them as ever at this time of year.
And throughout all the challenges of 2021, Argyll and Bute continued to show its grit and determination, its compassion and kindness.
We kick-started our Covid recovery. Staycation became a buzzword as we welcomed visitors back into our communities, bringing a much needed boost to our businesses and the local economy.
As the eyes of the world were on Glasgow for COP26, Argyll and Bute also made a commitment to play its part in tackling climate change. It's our goal to become the first net zero region, a pledge we take seriously for the area and our communities.
The year demonstrated too just how ambitious Argyll and Bute is – we bid for city status for Oban as part of the Queen's Platinum Jubilee Civic Honour Competition. Oban is a cultural and historic centre for the West of Scotland as well as a modern transport hub serving island communities of the inner and outer Hebrides. It plays a significant role as a university town and as tourist destination – it deserves city status. We will hear how it fares in the Spring and thanks to everyone who supported the bid.
All that remains to say is, please look after yourselves and others by following national Covid guidelines. It's the best way to keep moving towards a more normal life.
As council Provost, I would like to send everyone my best wishes for the festive season and the New Year, and however you are celebrating please stay safe.
Lord-Lieutenant of Argyll and Bute, Mrs Jane MacLeod.
When I wrote my Christmas message last year, I spoke of what an extraordinary year we had all dealt with. This year has been equally so; another year of challenges and changes right up to the very end, it seems, as we contemplate the possibility of more change over the festive season.
Last year, though, I also spoke of optimism. And it was right to do so – when I reflect on the past twelve months here in Argyll and Bute, there are many wonderful moments to recall.
We have been visited twice by Her Royal Highness The Princess Royal. She joined us first in June to celebrate the completion of the renovation of Iona Abbey – a truly happy day in this historic and very scenic setting.
And she returned to Argyll in August, this time to Oban where she spent a full day, in glorious sunshine, with the local community. She enjoyed the tradition and colour of the Argyllshire Gathering for its 150th anniversary before visiting Oban High School to meet with our young people. Finally, she had an opportunity to meet with representatives from just some of the many voluntary and community groups that make such a difference to local life, in a celebration of community spirit.
This year has seen that Argyll and Bute community spirit recognised through HM The Queen's Honours. Seven local residents received awards in the 2021 New Years Honours, and Kintyre-based Shopper Aide received the highest accolade available to volunteers, the Queen's Award for Voluntary Service. This achievement was matched in the business world when Bute Island Foods received the prestigious Queen's Award for Enterprise.
It was difficult to imagine successes like these this time last year, but against the odds they helped to make 2021 a better year. That is what gives me hope for the year ahead. Argyll and Bute's community spirit is well known and has proven, time and time again, that it will rise to meet any challenge. I have every faith that this will continue to be true in 2022.
May I take this opportunity to wish all of you a very happy Christmas, and a healthy, peaceful and prosperous New Year.
MP
Brendan O'Hara MP, Argyll & Bute
Looking back to December 2020, my Christmas wish for Oban Times' readers was for everyone, despite all the necessary restrictions on parties and family gatherings, to enjoy their Christmas as much as they possibly could and to take some degree of comfort from knowing that there was a new Covid-19 vaccine available and that it was being rolled out quickly and efficiently.
Yet 12 months on and despite a quite incredible job by the NHS in jagging tens of millions of arms in the last few months, sadly I find myself saying almost exactly the same thing again this year, as we face another Christmas of uncertainty as the new Omicron variant of Covid-19 sweeps across Europe.
We do not yet know how virulent this new Omicron strain is, but what we do know is that it is far easier to transmit, and therefore to catch than any strain that has preceded it. We also know that those who are not vaccinated face a far, far greater risk of contracting the virus than those who have been double jagged, while those of us who have been fortunate enough to have had three shots of vaccine are the most protected from Omicron.
So, I urge everyone who has not been vaccinated, for whatever reason, please get it done as soon as possible, and for those who require their third dose to have it done as soon as you can.
I think we have all been shocked by how stubborn this virus is, but as we head into 2022, I make no apology for repeating what I said exactly a year ago; don't live in fear, please enjoy spending time with people you love, but stay safe this Christmas, follow the rules, look after each other and make it your New Year Resolution to get fully vaccinated. That way, we will get through this together.
MSPs
Jenni Minto
At this time of year it is customary to look forward, as well as back, and to look forward with hope. That's been difficult for more than a year now, but I really do believe there is reason for cautious optimism.
The challenges and darkness of the pandemic were not left behind in 2020 as we all hoped. The virus is still around and continues to cause pain and grief and as we enter the festive season it is so important that we all remember this and ensure we test at every opportunity to protect our friends and families.
2021 however, has brought a great deal of hope in Scotland. Hope in the form of a vaccine rollout which has not been without its challenges but has been a huge success in saving lives.
Hope through COP26, hosted in Glasgow and a significant opportunity to highlight the urgency needed to save our planet.
Since my election I have seen so much that fills me with hope for Argyll & Bute, I feel so lucky to represent a constituency so full of people who are so committed and passionate about their communities.
Oban's bid for city status is yet another reason for hope – what a huge boost it could be for the area.
It is this spirit of hope that I will be carrying into the new year as I begin my first full calendar year as your MSP.
I want to wish everyone not only a hope filled happy Christmas and New Year but to all my constituents, colleagues, friends and family a peaceful, joyful and hopeful 2022.
Alasdair Allan MSP
After a year unlike any other in 2020, we were all hoping that 2021 would signal more of a return to normality. While this has thankfully been the case in some areas, this year has still been extraordinarily challenging for many of us as the impact of the ongoing pandemic continues to be felt.
There are, however, a huge number of victories to be celebrated this year, including the fantastic work of our NHS to rapidly administer a complex vaccination rollout across the country.
I have been pleased to be able to start up constituency visits again this year after the lifting of restrictions, and I enjoyed meeting with constituents and local businesses in Uist and Barra recently (despite the fog doing its best to keep the plane away!).
This year's COP26 UN Climate Summit in Glasgow made notable progress in environmental commitments from nations around the globe. The danger islands like Uist face from rising sea levels was highlighted at the conference with events such as the "Message In A Bottle" screening, where island school children voiced their concerns and their hopes for the future of their local communities.
Looking ahead to 2022, I hope that we can all keep working together to help our local communities rebuild from the effects of the pandemic, uniting to face the challenges that come our way.
Nollaig Chridheil agus Bliadhna Mhath Ùr dhuibh uile! Merry Christmas and a Happy New Year to you all!
Ariane Burgess MSP
What a year! I started 2021 working in my community delivering mutual aid to, and with, my neighbours and I'm finishing it as an MSP scrutinising the Coronavirus regulations.
Since becoming an MSP, I have been blown away by the grit and determination of Key Workers in Oban looking after people in the most heart-braking of circumstances.
And still, the pandemic rolls on, putting pressure on our public services and making the impacts of storms, ferry disruptions and other transport problems that much more difficult to absorb. My most profound thanks go to everyone in Oban, Argyll and the Islands who are delivering vital services at this time.
But these hard times have created strong communities and I am full of hope that we can use the relationships we have made and systems we've put in place during this period to tackle the climate and nature emergencies.
During my last visit to Oban, I visited Hope Kitchen and was taken by their holistic approach. I loved hearing of their growth over the years which led them to open the Green Shoots Community Garden to nourish their patrons. In all the challenges we face, I take comfort that the best solutions come from turning to our neighbours, asking for help and working together.
I wish everyone in Oban and throughout Argyll a peaceful festive season and a Happy Hogmanay!
Donald Cameron MSP
As we reflect on the past year I would like to thank all those people who have kept our society functioning, and enabled us to get through another twelve months, while the Covid pandemic has remained at the forefront of our concerns.
We think of the front-line workers – NHS and care home staff, teachers, emergency service personnel, council employees, shopworkers – but also of everyone else who has contributed or made sacrifices.
I am particularly mindful of our young people, who have seen their education disrupted, and been worried about issues like assessment of their work, and the implications for the future. They need, more than ever, our support and understanding.
Looking back, the year has been especially significant for me personally. I was deeply honoured to be returned for a second term in the Scottish Parliament elections as a member representing the Highlands and Islands. It was particularly gratifying to be joined by three other Scottish Conservative colleagues representing the region, our best-ever tally.
Most important is our work bringing to the attention of the Scottish Government the issues that really matter to local people such as the capacity of the NHS, the state of the roads, broadband coverage and, of course, the ferry service. I suspect next year will be just as busy as 2021 when it comes to tackling these matters.
In the meantime, may I wish you a peaceful Christmas and a Happy New Year.
Rhoda Grant
Many of us take the availability of food for granted, but the truth is tens of thousands of people in Scotland are living in food poverty, even in 2021.
There are a myriad of reasons as to why so many people are relying on an ever increasing number of foodbanks. Most commonly it is due to a lack of income, the inability for an individual to feed themselves and their family from what they earn or receive in social security. That's why I'm consulting on a proposal for a Member's Bill which would include a Right to Food in Scot's Law. The proposed Bill would place duties on the Scottish Government to ensure that food is accessible for all, is adequate and is nutritious.
No one should be having to choose between heating and eating this Christmas but sadly, many are. My New Year's wish is to see the Bill become law so that foodbanks are consigned to history.
As we reflect on the toughest of times during the pandemic, let's again take the chance to thank our amazing NHS workers, indeed all of our key workers who have kept us going since the pandemic hit. So too, our emergency services workers who selflessly work as hard over the Christmas and New Year period, as they do all year round keeping us safe. It really is appreciated.
I hope you have a safe, and peaceful, Christmas and I wish everyone a good New Year!
Jamie Halcro Johnston
2021 has been another challenging year.
As well as the ongoing issues faced by our NHS and other public agencies, the Covid pandemic has continued to impact on all our lives, our businesses and our communities.
It has cast a shadow over so much of what we do, limiting our choices and putting increasing pressure on folk. But communities have continued to come together – to support each other – even when things have been at their toughest.
And as Shadow Minister for Business, as well as a Highland MSP, I have been so impressed by the resilience of our business community who, particularly those in hospitality and tourism, have had to radically change their ways of working. It has not been easy.
Supported by UK Government schemes such furlough, as well as the UK world leading vaccination programme, we have started to see light at the end of the tunnel. But the emergence of the Omicron variant is a reminder we're not out of the woods yet, with support likely needing to continue.
And the pandemic has also been a reminder of the importance of local infrastructure and local services. Our Highland communities need reliable transport links, improved broadband and local public services likes hospitals, schools and local policing they can rely on.
Finally, can I wish all the readers of the Oban Times and the Lochaber Times a very Happy Christmas and my very best wishes to all for a better year ahead for themselves, their families and their communities.