The shinty round-up – Saturday November 27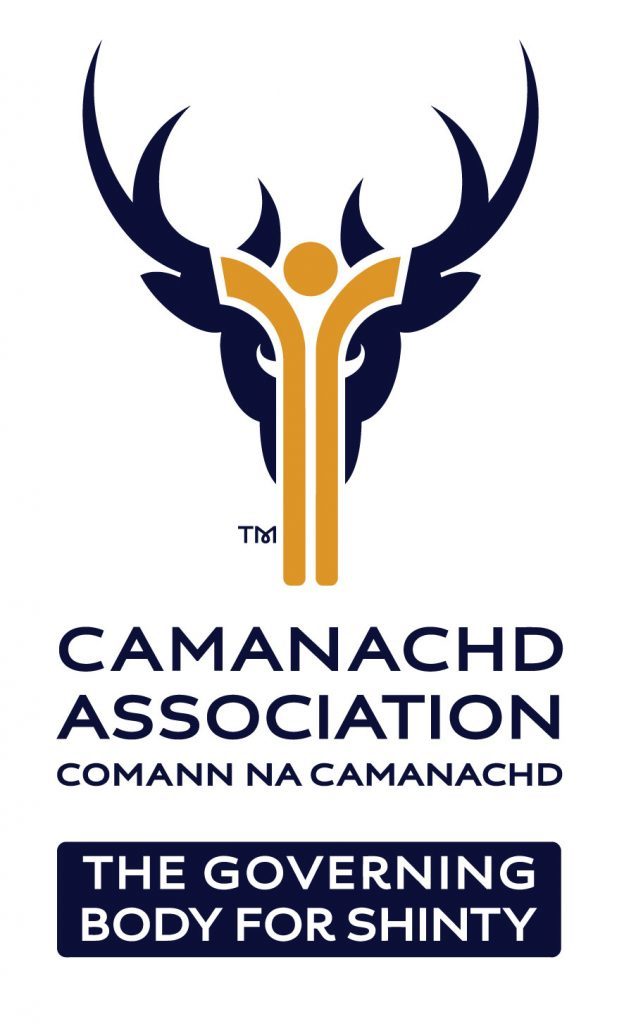 Want to read more?
We value our content and access to our full site is only available with a  subscription. Your subscription entitles you to 7-day-a-week access to our website, plus a full digital copy of that week's paper to read on your pc/mac or mobile device.  In addition, your subscription includes access to digital archive copies from 2006 onwards.
Just want to read one issue? No problem you can subscribe for just one week (or longer if you wish).
Problems logging in and require
technical support?
Click here
Subscribe Now
Members were told of a return to shinty despite difficult circumstances and a better than expected financial position at the Camanachd Association's annual general meeting (AGM) on Friday November 26.
There was a voting strength of 29 clubs and associations with 52 attendees at what was the association's second online AGM, via Microsoft Teams, highlighting the continued popularity of the online format.
President's report
Camanachd Association president Steven MacKenzie got proceedings under way, summarising his first year in office with two main thoughts: how quickly the time had passed and how much had been achieved.
He spoke of his pride that the association delivered almost everything it set out to during the abbreviated 2021 shinty season. With all cup competitions completed, the only exception was the regionalised league programme which proved impossible to complete but did provide the framework which made the cup competitions viable.
Any hopes of a normal season were dashed as the country returned to a covid-related lockdown early in 2021 and Steven said: 'We couldn't rush a return to action but equally, we had to provide a sense of hope and optimism that shinty would return so 'cautiously optimistic' became our unofficial motto.
'Our staff and directors worked tirelessly to translate government pronouncements into easily digestible guidelines to help and support our members prepare for the season ahead.
'As restrictions finally started to ease, the board was unanimous that we had to be understanding to the challenges and bring everyone along at their own pace.
'Thankfully there was a universal desire to return to shinty. The tricky part was that different communities were at various levels of covid guidance which placed great pressure on those involved in co-ordinating competitions.'
Steven admitted there was a real fear amongst the directors that a second season without competition would see members drift away to other sports as they became used to a life without shinty. However, the decisive actions taken helped prepare clubs, subsidise membership costs and see a restart of shinty at the first opportunity.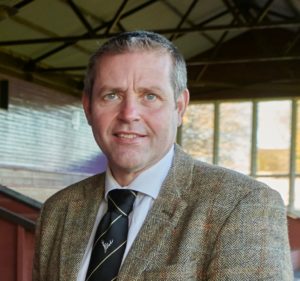 A more traditional season is likely in 2022, with Steven noting that last August, September and October were intense months for his staff with semi-finals and finals dominating the fixture calendar, stretching staff to the limit.
He said: 'It's not something I think we'll repeat but our staff deserve our thanks for delivering very well-run events under the most testing of circumstances.'
Steven MacKenzie also explained that media partners BBC faced similar problems due to fixture changes and, as a result, had to reduce its shinty coverage to four games and move the Camanachd Cup Final to BBC ALBA. However, the association negotiated an additional highlights package, a welcome development it would like to continue.
Special thanks were offered to the host clubs and to Argyll and Bute Council which  stepped up to the mark to host this year's Tulloch Homes Camanachd Cup at Mossfield when it was decided to roll over 'The Final Fling' in Kingussie to 2022.
There was an acknowledgement youth competition continues to be impacted by access to schools as well as transport problems.
Steven also highlighted: 'Referee numbers continue to be a concern, while camans – or rather the lack of them – highlighted that we cannot take the dedication and skill of the small number of caman-makers for granted.
'To that end I am delighted that the association has signed a memorandum of understanding with the University of the Highlands and Islands and these two areas as well as connecting teacher training to shinty will be prioritised. This will help identify new officials, connect schools in our area with shinty and look at ways to reduce costs and increase co-operation and learning amongst caman-makers.'
This will take time to evolve though and clubs were encouraged get their caman orders in early for the 2022 season to help manufacturers meet demand.
Elsewhere, the Camanachd Association's new website and the introduction of the popular Half Swing shinty podcast were also hailed, whilst special thanks were offered to Ross Brown for his development and equality issues role following his decision to step down as a director.
Chief executive officer's report
Chief executive officer Derek Keir told the AGM that the unprecedented challenges in the wake of the coronavirus pandemic had had a significant impact on the Camanachd Association.
He said: 'Over the course of 2020-21, seven out of our eight association staff were furloughed on a full and part-time basis to mitigate the financial risk caused by the pandemic.
'We would like to place on record our thanks to all members in our clubs and associations that showed understanding, leadership and support during this period and to all our sponsors for their continued support at such a crucial time in our history.
'Covid prevented shinty participation for the first six months of 2021, thus placing intense pressure on the second half of the year to either deliver an abbreviated season or risk facing a two-year layoff and losing many participants.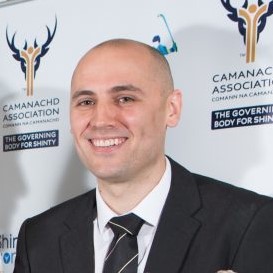 'The focus was on restarting shinty in line with government guidance, providing opportunities for the entire shinty community to return to safe, well-organised activity in shinty. And every club, with just one exception, Boleskine, followed the readiness guidance and returned to participation in 2021.'
The current plan is to revert to a more usual season in 2022, with the competitions committee due to meet in January.
2020 annual accounts
Finance director Daniel Palombo had good news to report.
At last year's AGM, the association projected a 2020 loss of £30,000, however, the generosity of sponsors – with Mowi, Tulloch Homes, Highland Industrial Supplies, Alvance British Aluminium and cottages.com all singled out for praise – together with £31,207 government assistance through the job retention scheme meant a surplus for the year of £16,440 after tax was reported, increasing reserves to £172,852.
Had it not been for this considerable support, the association would have faced a large deficit for the year.
Turnover fell from £614,568 to £352,819, a decrease of £261,749 from 2019. The main factors included a drop in income for membership and entry fees from £42,165 to £15,290, whilst sponsorship/donations dropped from £156,378 to £95,333. Competitions income in excess of £36,000 was wiped out.
Costs were managed particularly well throughout the period with overall expenditure reducing by £228,183 to £363,078.
Due to the pandemic, expenditure on development and competition decreased significantly as did office costs, with the lease on the Camanachd Association HQ in Inverness not renewed and staff switching to working from home. There is uncertainty around what happens next with accommodation. There was also a drop in travel expenditure.
The Business Club was deferred in 2020, resulting in an associated loss of income, but it will continue in 2022.
Sportscotland continue to be the Camanachd Association's largest financial contributor with a funding package secured to March 2022 and plans have already progressed for continued support beyond this time.
This prudent approach allowed the association to appoint Les Kinvig as Argyll and Bute regional development officer and Iain Robinson as a part-time regional development officer concentrating on areas of high population that have the potential to start and sustain shinty.
Accountants Azets reported that in common with most businesses, the company is facing potential issues in respect of the covid-19 pandemic. It added this is an ongoing situation and the company is adopting a strategy to manage the ever-changing situation as effectively as possible. The directors are satisfied these events do not affect the company's ability to continue as a going concern and Daniel Palombo spoke of the need to grow other revenues streams rather than being overly reliant on sponsors.
Daniel Palombo summarised the association's position: 'We are in a very good place but that has taken a lot of hard work.'
He also spoke of the need to continue to build reserves as the last two years have shown just how quickly uncertainties can arise.
The current financial forecast for 2021 is a surplus of between £14,000 and £16,000.
Azets was reappointed accountants for 2021 to 2023, continuing a relationship with the association which dates back to 2008.
Competitions
The 2021 shinty season was a 'year like no other' and there was delight all eight cup competitions were completed and nearly 150 league fixtures played, despite the many challenges.
Clubs were thanked for taking the field and for their acceptance when some fixtures were postponed due to covid restrictions.
In January 2021, the board of directors agreed to a proposal from the competitions committee to defer the start of the 2021 season.
Fixtures were drawn up with an April, May or June start, depending on when restrictions would ease. It was also agreed there would be abbreviated leagues of six teams on an area basis against opposition of a similar standing.
The competitions committee also recommended that the early rounds of the national cup competitions be played regionally.
Prior to the start of the season, clubs were required to have covid risk assessments and club readiness documentation completed and signed off by their development officer. Each club also had to have a covid officer in place.
Travel limitations meant some teams did not have enough car drivers to fulfil fixtures, whilst the use of minibuses was not an option.
Lewis Camanachd agreed to play all their matches away from home and to travel by coach, only to find foot passenger numbers restricted on ferries, so consequently were unable to play until September.
The emphasis was on cup competitions and 52 teams participated in the Mowi leagues with Boleskine withdrawing.
When the fixture calendar was drawn up, the competitions committee recognised that the total number of games would be a challenge for clubs and it was agreed any team winning their league outright would be recognised. It was also agreed there would be no promotion or relegation in any league and the byelaws were amended for this year only so that no team would be penalised for not fulfilling a league fixture.
A total of 442 fixtures were scheduled in 2021 and 251 – 57 per cent – went ahead. A total 191 fixtures were cancelled and one fixture was abandoned. Of the 191 fixtures cancelled, 97 – 51 per cent – were because of covid restrictions.
Byelaws report
The byelaws relaxed for season 2021 were all restored. There were no new resolutions proposed.
Pitches and facilities
A number of pitch and facilities initiatives were noted.
Highland Council used a feasibility study completed by the Bught Park Partnership Working Group to form part of a successful application for UK Government 'Levelling Up' funding which should lead to a major upgrade of the park, with the possibility of an shinty museum.
The Camanachd Association, represented by regional development officer Les Kinvig, is a member of the Mossfield Stadium Users Group and a steering group has been set up and a feasibility study continues to be targeted. The group is a community interest company working in partnership with Argyll and Bute Council to enhance and improve the current outdoor sporting facilities in Oban.
The Camanachd Association contributed to the Glasgow Life Facilities Strategy Review with a focus on Peterson Park, Yoker.
The association's pitches and facilities support group shared best practice and ideas during an online meeting in April.
Artificial pitch guidelines were developed and drafted in association with Niall MacPhee of Sports Labs and sportscotland.
New pitches and facilities were completed at Kinlochshiel, grass pitch; Fort William, grass pitch for youths; Newtonmore, second grass pitch; North Connel, grass pitch; and Caberfeidh, grass training area. Tayforth moved to Edinburgh University and Lovat is planning a grass training area.
There were also upgraded pitches and facilities at Kingussie, Skye Camanachd, Kyles Athletic, Mossfield and a second grass pitch at Inverness was moved.
Annual subscriptions
It was agreed there would be no change to the individual membership fees for adults,  £25; students £21; or youth members, £8. The fee for clubs, £50, and affiliate members, £40, also remain unchanged.
There was also no change to the senior and youth competition entry fees for 2022 or to the player transfer fee.
Public liability premiums were reduced to reflect the abridged 2021 season, but they now return to 2020 levels. Insurance fees remain unchanged. A new enhanced adult and youth personal accident insurance rate is now available.
Election of directors
Lyndsay Bradley was re-elected as a company director, having previously assumed the responsibility for officials.
This was a popular appointment as Lyndsay Bradley has been recognised by the Women's Camanachd Association on three occasions in recent years having been awarded Development Coach of the Year, South 2 Coach of the Year and Volunteer of the Year at the Mowi Annual Awards, whilst also collecting the Donella Crawford Volunteer accolade.
Steven MacKenzie also confirmed that current competitions director Burton Morrison had been appointed as the Camanachd Association's new vice president at a board meeting earlier in the week.
President praises retiring Graham Cormack
Camanachd Association president Steven MacKenzie offered his thanks to national development officer Graham Cormack, who will be retiring in early January 2022 after almost 15 years in the post.
Steven said: 'Graham has done much valuable working in improving our coaching pathway and aligning it with national standards. His legacy will live on with the association as many of the standards and policies we have in place are Graham's work.
'We wish him well for the future and hope he won't be a stranger.'
Next year's annual general meeting will take place on Friday November 25 2022.
This year's AGM was followed by a short plenary session to discuss the 2022 shinty season and the new Camanachd Association Strategy.
2022 Artemis Macaulay Cup draw
The 2022 Artemis Macaulay Cup draw will be made live on Oban FM's Sports Show on Saturday December 4.
The south and north sections will be drawn up to the semi-final stage.
Join Duncan and Jim with Davie Thomson and Davie Hamilton from the Macaulay Association and Camanachd Association regional development officer Les Kinvig who is also a member of the Macaulay Association.
The Sports Show starts at 6pm.
MacQuisten Cup Final
Oban Camanachd U17 P Glasgow Mid Argyll U17 P
The MacQuisten Cup Final between Oban Camanachd U17 and Glasgow Mid Argyll U17 at An Aird, Fort William, on Sunday November 28 was postponed due to covid restrictions affecting the Glasgow side.
GMA lost out to Aberdour in the semi-finals but were asked to step in when the Fife side were unable to field a team for the final.
The clash has been rescheduled for this Saturday but this will be the final opportunity to fulfil the fixture.
A Camanachd Association spokesperson said: 'As we move deeper into winter, it is becoming more difficult to schedule matches due to factors including daylight, travel conditions, unplayable pitches and continuing covid issues and this was typified by the cancellation of four youth finals last weekend.
'We endeavour to complete all competitions, however, it has become apparent that the difficulties above may get the better of the 2021 youth competitions. The Camanachd Association has therefore decided this weekend will be the final time they will be scheduled.
'If a final is unable to take place, no trophy or medals will be awarded with the exception of the MacQuisten Cup as Oban Camanachd's original final opponents Aberdour forfeited the tie.'