Your Ward 21 (Fort William and Ardnamurchan) by-election candidates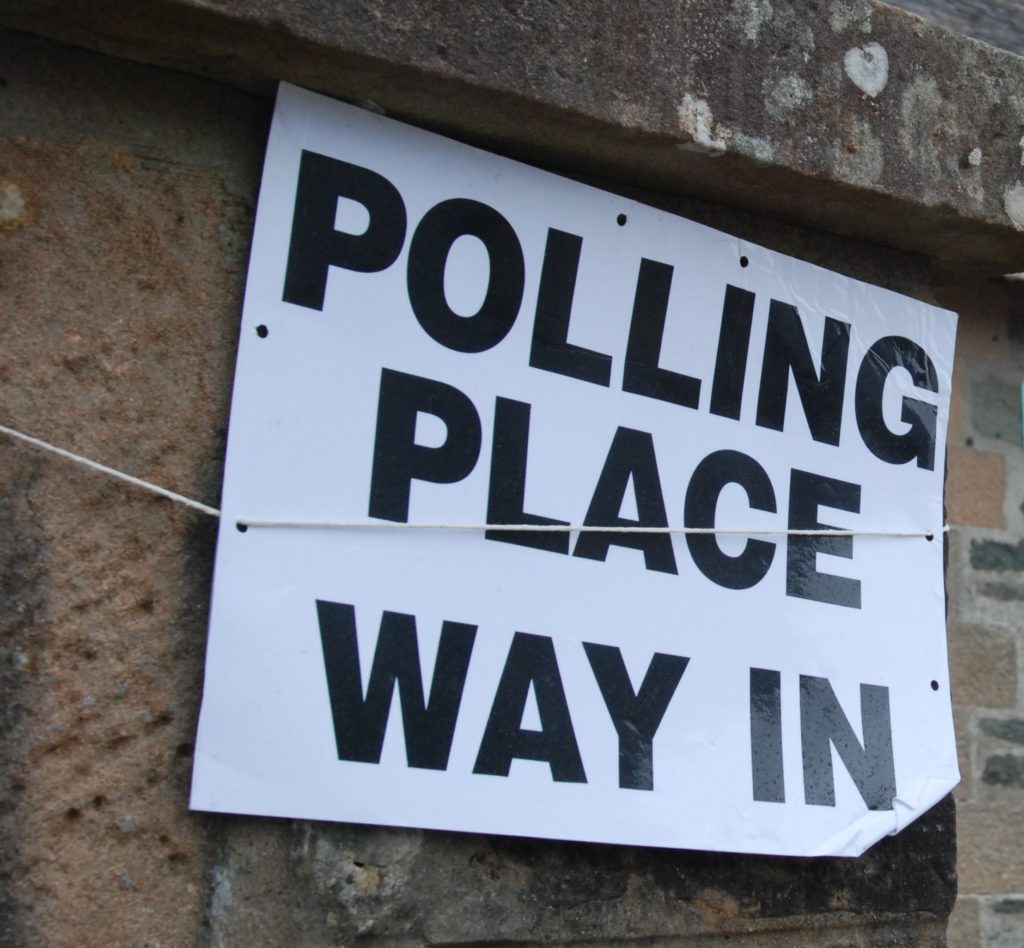 Want to read more?
We value our content and access to our full site is only available with a  subscription. Your subscription entitles you to 7-day-a-week access to our website, plus a full digital copy of that week's paper to read on your pc/mac or mobile device.  In addition, your subscription includes access to digital archive copies from 2006 onwards.
Just want to read one issue? No problem you can subscribe for just one week (or longer if you wish).
Problems logging in and require
technical support?
Click here
Subscribe Now
In our special by-election round-up of candidates this week, the seven electoral hopefuls for Highland Council Ward 21 – Fort William and Ardnamurchan – explain why people should cast their votes for them on December 2.
Voting will take place on Thursday December 2, with the electronic count taking place the following day in the ward.
Ward 21 is a four-member ward and the successful candidate will join fellow ward members, Councillors Blair Allan, SNP; Andrew Baxter, Scottish Conservative and Unionist, and Niall MacLean, SNP.
Dr Kate Willis, Scottish Green Party.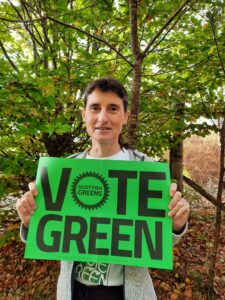 Dr Kate Willis is the first Scottish Green candidate to stand in council elections in Lochaber. She has lived in the Highlands for nearly 20 years, working as a marine ecologist, a wildlife tour guide and currently works for Lochaber Environmental Group developing projects to improve local active travel opportunities and cycling infrastructure.
Many in the area will know Dr Willis from the work she is doing to deliver HIBIKE, the Fort William ebike share scheme. Kate has also campaigned for many years for government action on the climate and ecological crises and is passionate about rewilding and local food production.
Looking to the future after COP26, Dr Willis said: 'We need to think longer-term and do everything we can to ensure the right decisions are made in the coming months and years to deliver a brighter future.
'As a Green councillor, I would work with residents and communities helping to improve democratic systems of local governance, building inclusive, resilient communities with affordable warm homes for all and improved active travel infrastructure and public transport.
'With a more local focus, we could concentrate on building a circular economy that supports and promotes local enterprises and jobs, while reducing waste and carbon emissions.'
And she added: 'To tackle the climate and ecological crises we need to work together to build a stronger, sustainable future and a greener fairer world for our children and grandchildren to grow up in.'
Sarah Fanet, Scottish National Party.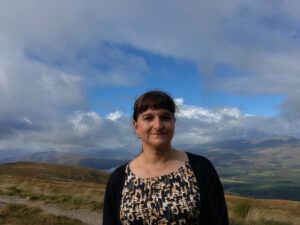 I am Sarah Fanet and I live in Kinlochleven. It is my privilege to stand at this election, as the SNP candidate, to represent everyone in the ward of Fort William and Ardnamurchan.
I am standing because I want to put people first and listen to you, your communities and local groups.
Lochaber has the potential to be the best place to live in Scotland and we need councillors who will put your priorities and your well-being first when representing you in Inverness.
I want to support our local businesses, ensure that tourism is well managed and keeps our land and natural assets sustainable.
I want to protect and improve services for our communities and improve access to affordable, warm and energy efficient homes.
I want to support our children in their education. Highland Council needs to understand that our schools have specific needs, often because of their size and location. Children need stability in their learning and deserve the same learning opportunities as elsewhere.
I have previous experience as a school teacher, a self-employed tour guide, a musician and as a community worker and feel all of this will assist me to put forward your voice, should I be elected.
Being your councillor will be my main focus. I will hold regular surgeries, see you in your communities and will work closely with our MP and MSPs to support you and your communities. I want to be an active councillor who will listen and respond to what matters to you.
Joanne Matheson, Independent.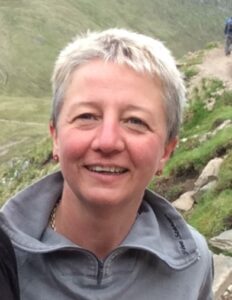 I have already stated ('Don't vote for me' – Lochaber Times, November 18 2021) that I don't want your vote on this occasion because I am unable to give at least 20 hours a week, which I think the job needs, way above the statutory minimum requirement.
Obviously if you think I'm the best candidate – thank you – and if elected I will do everything I can to make that time available.
Lochaber, along with other sparsely-populated, remote and rural communities in Highland, has been neglected by Inverness; hardly surprising when a majority of councillors are from the area.
It is not acceptable that Inverness gets expensive non-essential 'installations' when Fort William is virtually impassable in summer and grid-locked when there's an accident.
It is not acceptable that Inverness treats the Corran Ferry as an income stream, repeatedly increasing fares and keeping custom away from our businesses.
It is not acceptable that our car parks are ticketed, when those in other areas aren't.
Just as small schools need proportionally more teachers, our sparsely populated areas need a louder voice, but the current system, based purely on population numbers, doesn't allow that.
So we need to make sure every councillor we have is the very best advocate for our area, with the time and commitment to undertake the job we pay them for.
I therefore ask that you put party politics to one side and choose the candidate you believe will give the necessary time and effort to speaking up for our area.
Mark Drayton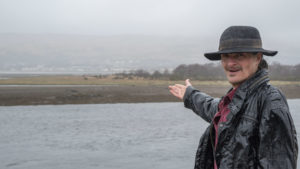 Huh? Climate change, surely, Mr Drayton? Well, that too. And yet…
Henry Kissinger warns that 'each generation will be judged by whether the greatest, most consequential issues of the human condition have been faced'.
Our suicide rate here is high, even by Scottish standards where, sadly, the picture is bad enough already. And that's just the tip of an iceberg of mental health problems we suffer from – just ask your GP.
Empowered people don't take their own lives. Disempowerment, disagency and disillusion are, at present, just as great and consequential an 'issue of the human condition' as climate volatility and, to the point, it's impossible to imagine our solving the latter without facing the former.
Yet people have prevailed in far worse circumstances. Speaking in 1956, Martin Luther King proclaimed that: 'It's not only rights that we are seeking.  We not only have the right to be free, we have a duty to be free. And when you see freedom in sense of duty, it becomes greater than seeing it in terms of right, your right to be free. You have a duty to be free.'
Council Tax-payers deserve a bill of rights, for a start. And public service vouchers can and should replace the seductive but ultimately demeaning practice of grant-chasing in service provision, treating symptoms instead of causes.
Agree?  Please don't vote me without reading me. Read me – then vote your heart out.
Ruraidh Stewart, Scottish Conservative and Unionist.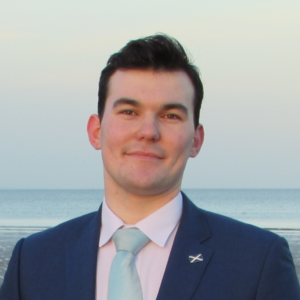 Having grown up in the West Highlands and having recently returned from university to run the family croft, I've seen the same Inverness-obsessed council which has forgotten about the rural Highlands. I've had enough and want to be your strong voice.
You just need to look at what happened with the Levelling Up Fund to see that the
'Independent'/Lib Dem council couldn't care less about Lochaber.
Inverness got £20m, but the council was so busy with Inverness proposals not a single bid was submitted for our area.
The record of the other councillors tells us everything. Last month, every SNP, Lib Dem and so-called 'Independent' Lochaber councillor voted to increase Corran Ferry fares by up to 43 per cent. Our ferry is a lifeline, not a cash cow to be milked. At that vote, only the Scottish Conservatives came together to try halt the unjustifiable price hike.
We need new ferries, not price hikes. As your councillor, I will work with Andrew Baxter to not just freeze fares but to get a reduction.
The appalling state of our roads is the everyday visible reminder of this same neglect at the expense of Inverness.
At the last council budget, the Scottish Conservatives found enough council waste to cut to allow £26m more to be spent on the roads. But the 'Independents', Lib Dems and SNP all came together to vote it down.
It's time we stop electing people who block progress. Look at the record and I hope you can support my campaign against the Inverness machine.
Roger Liley, Scottish Liberal Democrats.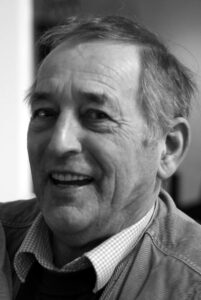 In Lochaber, we are blessed with some of the most beautiful scenery in the Highlands, but that won't buy a new winter coat.
We are in real need of diverse employment, affordable housing for families and young people and investment in our infrastructure.
For me, the absolute priority is local housing for local people. Along with Ross, Skye and Lochaber Westminster spokesman Craig Harrow, I have backed the recent call from former council leader Michael Foxley, a former Fort William and Ardnamurchan Lib Dem councillor for Highland Council, and the Scottish Government to work together to solve the local housing crisis. Initiatives which should be explored include reducing the number of buy-to-let and holiday homes in the ward and giving priority to locals.
I know from my own experience on a housing association the good work that has been done in Lochaber, but often those working to provide affordable family homes and housing for young people are working with their hands tied.
We need to explore some of the ideas being put forward by Dr Foxley – restricting holiday homes in the ward is essential, but consideration has to be given to ensuring local people are given a priority as was the case in the past.
At this election, you have the power to make a positive choice. I would urge you to support the Liberal Democrats who are the only party which puts local communities first.
They have a long tradition of working to get local decisions made locally and delivered locally.
Andy McKenna, Independent.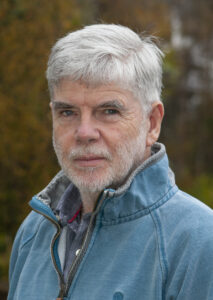 Our young people, traffic management, the Corran Ferry, the shortage of
affordable, green housing and sustainable tourism are all issues I will engage
with if you give me your number one vote.
If you prefer to vote for a political party that's fine, but please consider giving me – an Independent candidate – your second choice vote.
For the past 20 years I've been involved with community councils and parent
councils, so I have a good understanding of how important community involvement and engagement is.
'I worked to amalgamate Inverlochy and Torlundy Community Council with Fort William Community Council. I support the efforts of Upper Achintore Regeneration Group to improve amenities.
For six years I've been working hard with a small committed team of local people to
deliver a £3.5m marina and public slipway on Loch Linnhe at Corpach.
We are so close to completing funding for this exciting community-led project and it  opening in 2022. Marine tourism is about jobs, community facilities and economic benefit.
I don't have the answers to every problem, but will do my best to support you and your community, and work to improve the status quo.
How about we double the charges for motorhomes and caravans on the Corran
Ferry in support of sustainable tourism facilities?
Let's get some joined up thinking for Lochaber in 2022 ! Please use your vote on December 2 – every one matters.
PICS:
Dr Kate Willis NO F44 Kate Willis 02
Sarah Fanet NO F48 Sarah Fanet
Joanne Matheson NO F48 JEM ben pic
Mark Drayton. Photograph: Iain Ferguson, alba.photos NO F12 BRIDGE TO CAOL 01
Ruraidh Stewart NO F48 Ruraidh Stewart
NO F48 Roger Liley
Andy McKenna (Independent)
NO F48 AndyMcKenna_1152