Manx shearwaters: the Rum old seabird that freaked out the Vikings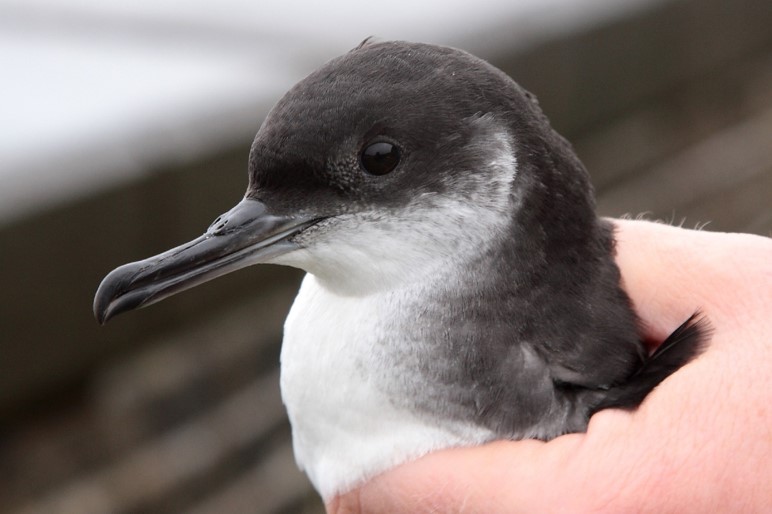 Want to read more?
We value our content and access to our full site is only available with a  subscription. Your subscription entitles you to 7-day-a-week access to our website, plus a full digital copy of that week's paper to read on your pc/mac or mobile device.  In addition, your subscription includes access to digital archive copies from 2006 onwards.
Just want to read one issue? No problem you can subscribe for just one week (or longer if you wish).
Subscribe Now
Over a million Manx shearwaters, 95 per cent of the world's population, nest along Europe's Atlantic coast. Half of these, around 250,000 breeding pairs, can be spotted on just three UK islands: Skomer and Skokholm off Pembrokeshire, and the Isle of Rum.
In March every year, 100,000 pairs descend upon the Rum Cuillins, the world's second largest single colony, to breed, reuniting with life-long mates to find and spring clean their nesting burrows.
Manx Shearwaters breed exclusively on islands, where, once, they were safe from predators such as rats, cats, stoats, and mink. Hedgehogs are also known to join in the feast of eggs and chicks, cracking open the top of the skull and sucking out the brains. Even vegetarians such as red deer are estimated to eat four per cent of chicks on Rum. Another even more surprising murder suspect is sheep, which eat up to eight per cent of tern and skua chicks on Foula, biting off their legs, wings or head. Scientists believe this carnivorous behaviour is caused by a need for extra calcium.
There's a question that crops up in quizzes designed to trap the unwary: which bird has the scientific name Puffinus puffinus? Answer: the Manx shearwater. Manx shearwaters were known as Manks Puffins in the 17th century. The word 'puffin' goes back to Middle English, when it meant 'the cured carcasses of nestling shearwaters'. Its puffed-up look resulted from its dense cover of down feathers – an adaptation for retaining body heat while the parent is off fishing. Like pufflings, they resemble little puff balls with beaks and feet. Fat and rich in oil from their fish diet, and easily plucked from their burrows, the chicks made a convenient food source since prehistoric times.
The Atlantic Puffin acquired its name much later, possibly because of its similar habit of ground nesting in burrows. Although puffins look more like 'clowns of the ocean' or 'sea parrots' with their brightly coloured bills and orange feet, their scientific name, Fratercula arctica, means 'little brother of the north' in Latin, referring to its black and white plumage reminiscent of a friar's robes.
Manx shearwaters, or 'Manxies', take their name from the Isle of Man, where they were first recognised on its southernmost island, the Calf of Man. 'Shearwater' describes the birds' mode of flight which shears the water, dipping from side to side on stiff wings with few beats, the tips seeming to cut the surf. It looks like a flying cross, with its slender wings at right angles to the body, allowing them to soar with maximum efficiency for vast distances and many months at sea. In flight its colour changes from black to white as the dark, glossy brown upperparts and greyish-white undersides are alternately exposed.
While the Manx Shearwater is a master of the sea, it is awkward and cumbersome walking on land. They nest in burrows in soft grassy earth, and come ashore only under darkness to evade predators such as great skuas and great black-backed gulls. The female lays one white egg, which is only visited at night. The parents are off at sea for most of the day, traveling as far as 600 miles offshore to seek food.
Shearwaters are monogamous: they pair for life. Females can recognise the voice of their mates. Shearwaters are silent at sea, but when parents return to their nests for the night, the huge breeding colonies come alive with raucous, cackling croons. The naturalist Ronald Lockley described the sound as 'a bedlam of wild screaming, a wind howling, or the crying of insane spirits'.
During the winter, Manx Shearwaters migrate over 10,000km across the Atlantic Ocean to feeding grounds off Argentina, Brazil and Uruguay, returning to breed again in British waters in February. Manx shearwaters are among the world's oldest living birds. Ornithologist Chris Mead estimated that a bird ringed in 1957 when aged about five years and still breeding on Bardsey Island off Wales in April 2002 had flown over 8,000,000km in total during its 50-year life. This bird was still alive in 2008.
However, it has been overtaken by Wisdom the albatross in the Midway Atoll wildlife refuge in the North Pacific Ocean, who this year we must congratulate on becoming a mother again aged 70. Wisdom must hang on for a decade to beat Cocky, an Australian sulphur-crested cockatoo in London Zoo, who joined the choir invisible in his eighties.