Letters to the Editor – 6.5.21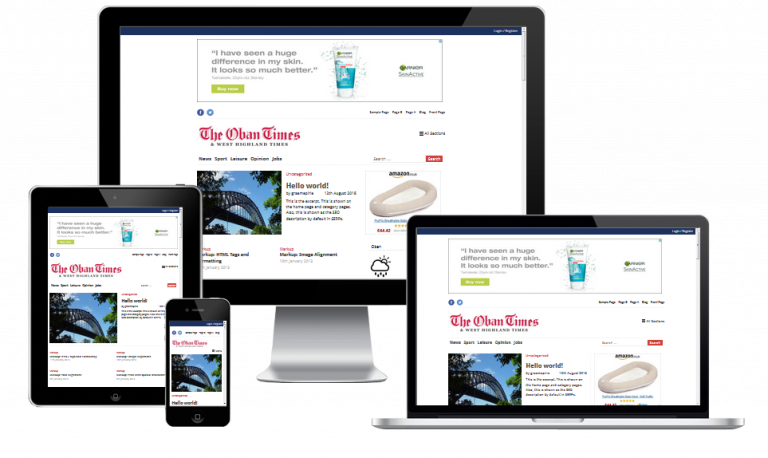 Want to read more?
We value our content and access to our full site is only available with a  subscription. Your subscription entitles you to 7-day-a-week access to our website, plus a full digital copy of that week's paper to read on your pc/mac or mobile device.  In addition, your subscription includes access to digital archive copies from 2006 onwards.
Just want to read one issue? No problem you can subscribe for just one week (or longer if you wish).
Subscribe Now
Dialogue with candidates
As a responsible democrat I thought, when this election was called, that I would write to the candidates to ask them a few questions before deciding how to vote.
We had no hustings this time, even in Campbeltown, and our MSP has not visited the town for ages. So election time seems to be the only opportunity to enter into dialogue with those who want to represent us.
Last year I published a book about the uncertain future for the rule of law in Scotland. The irreducible basis of a rule-of-law society is reciprocity between those who make the laws and those who have to obey them. Without dialogue, that is impossible.
Only two parties sent me a leaflet with enough time to allow an exchange of emails: first, the SNP and then the LibDems.
I started by asking the SNP candidate, Jenni Minto, for a CV. That was initially refused, then a redacted one sent. Next, I asked about the Hate Crime Act. I got a long answer ending with a quotation from the English philosopher, Karl Popper: 'In order to maintain a tolerant society, the society must be intolerant to intolerance.'
I wrote back quoting Bertrand Russell, who said that enforced morality is not morality at all; it is pure obedience. Likewise enforced tolerance is not tolerance, just obedience. I asked what she thought of the criminalisation of dinner-time conversations and other aspects of the Act. It was at that point that the dialogue broke down.
I changed the subject to independence. This time I did get a reply, but it was evasive.
For example, I had asked what the most important features of the UK were that made her want Scotland to leave it. Ms Minto replied that an independent country would get the government it votes for. That implied that if Scotland and England voted for the same party, there would be no need for independence. So, by extension, what if Argyll wanted a different government from that in Holyrood? Should it declare independence from Scotland, as Orkney and Shetland have said they will if the UK breaks up? I wrote for clarification, but Ms Minto did not reply.
I also wrote to Alan Reid of the LibDems. He sent a CV, but when I replied to that with questions about LibDem policy, I heard nothing more.
That, in Scotland, appears to be the limit of dialogue between the rulers and the ruled. Perhaps that explains something about the parliament itself.
Ian Mitchell, Campbeltown.
Picking up poo
There is an environmental cost of not picking up your dog poo, or dealing with your own poo whilst out in the wilds of Scotland.
Many dog owners do take away their pets' poo. However, others do not. A common belief seems to be that dog poo will break down and return to the soil, maybe even provide fertilizer? But quite simply the answer is, no it doesn't.
When wild animals poop outside they are contributing to a closed- loop system where the waste they produce comes from things found in that environment – grasses, herbs, wild flowers, berries etc. Dogs eat nutrient heavy pet foods designed to give them a complete and healthy diet explains the Leave No Trace Centre for Outdoor Ethics. Unfortunately, these same pet foods result in excess nutrients in our outdoor spaces if pet waste is not picked up and disposed of correctly.
Like human waste, dog poop is filled with bacteria [up to several million distinct types] and parasites. This might include giardia and tapeworms if a person or animal is infected with them. Waste left in the outdoors can seep into water courses, burns and rivers depositing dangerous diseases which may eventually make their way into our homes and our bodies via water systems, swimming and drinking from apparently clean mountain streams and lochs.
I wrote about the dangers of giardia two and three years ago in this paper, when there was a huge increase in camping /motorhomes/caravans and the lack of toilets and waste disposal points across Scotland. Nothing much has changed and this is going to continue to be a major issue which politicians/local authorities/health and environmental bodies will have to deal with as this summer unless they take heed and do something about it.
Graham Noble, Kinlocheil.
A warning to electric vehicle drivers
I am a GP in one of Argyll's rural practices, last week I was having a busy morning so was a little later than usual getting back to my car, which I had left charging at an electric charge point. That evening I was surprised to see that I'd been charged £30 over and above the normal charging rate per KWH. I checked through the Argyll and Bute website and discovered that there is now an overstay charge – hence the surcharge.
I had had an email back in April saying that Argyll and Bute Council would now be charging users at its charge points – the cost being 25p per KWH. Fair enough. However, there was no mention of a penalty for overstaying. Nor is there any notice at the charge points themselves, save a tiny notice stating 'charges apply'.
Those seeking to charge in Argyll and Bute are additionally confused by the lack of clarity over what type of charge point is being used: is it a 50 KW, 22KW or a 7 KW. There is no notice on the chargers. This is important because the overstay timings vary according to the differing units.
When I buy petrol at a filling station I clearly know what the charges are; when I buy a ticket at a parking meter, I buy a ticket and know exactly how long I am able to park there. But it seems that for electric vehicles you have to search the internet to find out the rules – and in my village there is no local wifi and  I cannot get 4G on my phone
Dr Carina Spink, Muasdale