Letters to the Editor – 29.4.21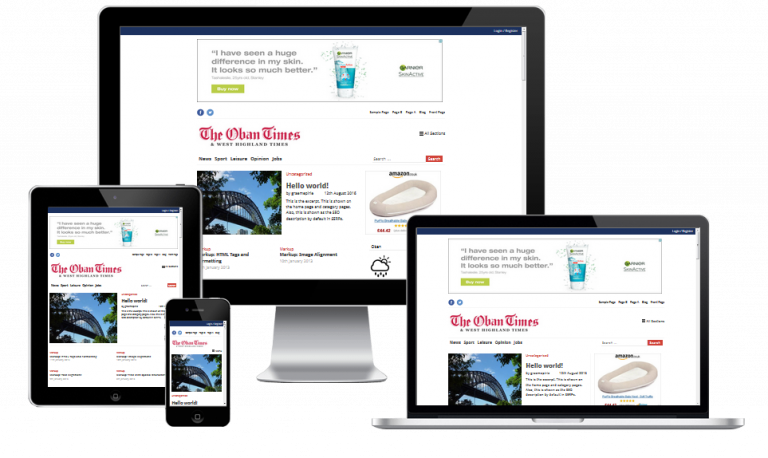 Want to read more?
We value our content and access to our full site is only available with a  subscription. Your subscription entitles you to 7-day-a-week access to our website, plus a full digital copy of that week's paper to read on your pc/mac or mobile device.  In addition, your subscription includes access to digital archive copies from 2006 onwards.
Just want to read one issue? No problem you can subscribe for just one week (or longer if you wish).
Subscribe Now
Muirburn – a response
I feel I have to respond to Iain Thornber's extensive coverage on the subject of muirburn, (Oban Times, April 8 & 15).
He quotes at length from a paper entitled The Role of Fire in UK Peatland and Moorland Management, the need for informed, unbiased debate. Note the word 'unbiased'. As a regular reader of Mr Thornber's articles, I would hardly call him unbiased! He really has it in for NatureScot, and almost any other conservation body.
He goes on to denigrate the Peatland Restoration Project, moaning about the cost, and declaring the projects aims of storing carbon as 'utter nonsense'. So not an unbiased opinion!
The paper he originally quotes from, in its conclusion, includes the sentence, 'Restoring resilient peatland ecosystems that protect existing carbon stocks and function as a carbon sink is a priority for the UK and we welcome initiatives such as Scottish Natural Heritage's Peatland Plan'. His description of the booklet A Guide to Good Muirburn Practice, published in 1977, as being 'free of politics and scientific codswallop' betrays his Victorian attitude to modern science.
He concludes by saying that 'there is no smoke in the glens now, as Holyrood agents have made it almost impossible to make muirburn'. This did not stop it happening last year in various places, despite it being banned by the Scottish Government because of covid restrictions. No doubt this will be blamed on the 'townies' with their barbecues!
I am not totally against muirburn, provided it is carried out in strict adherence to the current Muirburn Code, published in 2017. I do think there is not enough investigation into who started these so called wildfires. Too often it is blamed on members of the public. In Supplementary Information 4 to the Muirburn Code, it states 'Fires escaping from muirburn which has been carried out with inadequate firebreaks, staff, or equipment, are a MAJOR cause of wildfire in Scotland.' I rest my case!
Ian Hopkins, Isle of Bute.
For the record…
Thank you for following up my inquiry about the oak tree felling by Highlands and Islands Enterprise at Dunstaffnage near Malin House. I am heartened that the article had a prominent place in the Oban Times. However, there are a couple of things I wanted to add for the record.
I was pained to see a further six oaks had been felled on the day the newspaper came out. These trees could have been moved and replanted elsewhere, given the correct care and attention.
I would like to know where 'many of the trees' were replanted? I have looked hard and cannot see where any of the trees were dug up properly. The stumps are plain to see. On several days last week there was somebody unshredding the small trees. The additional tree and shrub planting in the new landscaping is welcome but it in no way makes up for the loss of the oak trees.
Trees need to establish and develop a relationship with the environment and their neighbouring trees over time, and time is something we are short of as climate change takes a firmer grip.
Sue Greenwood, Barcaldine.
Caution required
While it was interesting to read of the various artefacts found in a Lochaber river (River Hunters swim in history at Inverlochy, Lochaber Times, Thursday April 8) caution is required in linking them with major historical events when they are not found in any dateable context.
For example, to state categorically that a rusted metal fragment was part of a boat Queen Victoria travelled on during one of her tours or that a sword tip came from a fight between the Royalists and the Covenanters in 1645, is stretching the imagination somewhat. It has to be remembered that rivers were where people deposited their rubbish long before the days of wheelie-bins and who, like ourselves, collected antiques.
Now and again lead musket balls come to the surface at Culloden battlefield and are immediately labelled as having been fired either by a Jacobite or a Hanoverian in 1746 when, in fact, Drumossie Moor was a place where deer, rabbits and other game were hunted and target practice went on.
It may make good television but is it historically accurate?
Iain Thornber, Morvern.
Energy claim doesn't add up
I have been recording the sources from where the electricity comes from that goes into the National Grid. The site grid.iamkate.com has over the last week shown that the electricity generated by fossil fuels far exceeds that of renewable sources, often by three to five times. In one hour of one day it was 10 times.
So why can companies such as Octopus Energy, EON, Co-op, Opus and others state they provide their customers with 100 per cent electricity from renewable sources? This is physically impossible.
The Advertising Standards Authority surely must act. If not why not?
Clark Cross, Linlithgow.
Carsaig Voices
Years ago I visited Carsaig often and lived briefly on the Ross of Mull which was incredibly beautiful. The area has stayed in my mind ever since. I wrote the following piece for my little grandson, who I hope will visit one day and love it as much as I do. I wondered if other people felt the same?
Carsaig Voices
Dark, volcanic sand booms
a welcome.
You can tell once the rhododendrons
were saintly
before this burst of scarlet flowers.
With a nod
to Jura the steep road climbs
past awesome cliffs
that rake the tide, where sea eagles grace
the raw wind
and the years. So when a stone breaks off
the little pier
the waves accept it like a promise kept,
then listening
you may hear the bay and streams together
find their different voices
to tell their many stories...
Polly Brading, Stafford.
Urgent questions need asked
It was very disappointing to read that after waiting nearly three years for a report from council officers concerning the progress of The Structural Framework plan, our local councillors were told at the last Area Committee meeting that consultants are being brought in because of a lack of resources.
How much will this cost, especially as we keep getting told that budgets are tight? Why has it taken three years to come to this decision and what have the officers produced?
£70,000 was spent on a traffic survey that has never seen the light of day apart from the amazing news that a lot of cars go to Tesco's.
Lately the flooding has come back with a vengeance in Lochavuillin, so what's the solution? We will never beat nature so why has the business/retail park outside of town not been investigated properly?
The airport business property has only grown grass in the last few years, our attempts to solve our car parking problems just goes nowhere and nothing will be in place to help visitors or locals when the lockdown eases. The town looks tired and needs a major overhaul, so how will Oban spend its share of the millions Argyll has received as part of the Rural Growth Deal?
Our local councillors need to be asking urgent questions of the officers for explanations on why we are still waiting years for anything to happen.
Neil MacIntyre, by email.