Letters to the editor – 1.4.21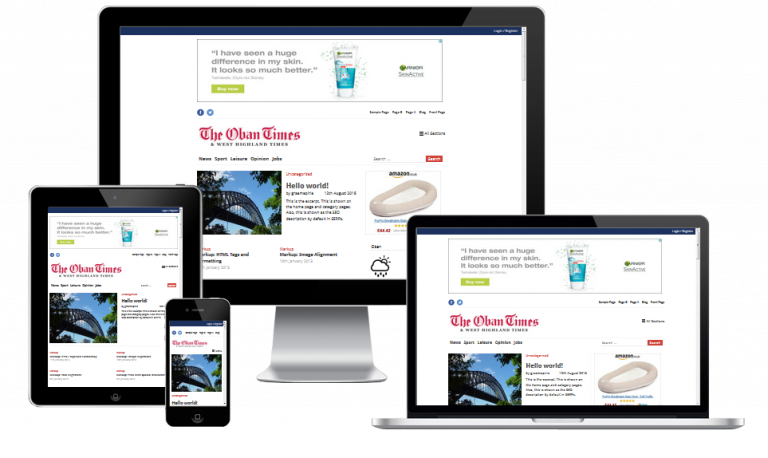 Want to read more?
We value our content and access to our full site is only available with a  subscription. Your subscription entitles you to 7-day-a-week access to our website, plus a full digital copy of that week's paper to read on your pc/mac or mobile device.  In addition, your subscription includes access to digital archive copies from 2006 onwards.
Just want to read one issue? No problem you can subscribe for just one week (or longer if you wish).
Subscribe Now
I have just received an election leaflet from Alasdair Allan MSP, comprising one page of A4 double sided, and was disappointed that his 'lead story' is yet again independence and the demand for another referendum. At this of all times, is that what he thinks matters most to his constituents?
He should surely, after 14 years as an MSP have a few achievements to tell us about. Instead, he informs us that 'a major part of my job is arguing for better ferry services'. Well, that's not going very well, is it?
I would also like to add, just in case any of your readers have missed this in the media, that all ferry services to and from Lochboisdale South Uist have been cancelled for four days (as of 11 March when letter was submitted) and this poor service will continue until further notice, incredibly, due to 'a lack of ships'.
Time for a change is a well-worn phrase in politics but in the case of Mr Allan, it is long overdue if the voice of the Western Isles is ever again going to be heard.
Ada H Campbell, Paiblesgarry, North Uist.
Puzzling plans for schools
Peter Bain, headteacher at Oban High, recently reported to a meeting of the Oban, Lorn and the Isles Area Committee about "plans to align subjects being taught in Oban, Tiree and Tobermory schools so that if any school was struggling for a missing teacher they could link-up online and all learn at the same time." (Oban Times, 18th March) How convenient that sounds!
As a retired teacher, I have tried to understand how this plan would work in practice. But I am puzzled. Perhaps parents of the three high schools will have more information to help them understand how it would provide their youngsters with high quality education.
Presumably, the teacher taking on an additional class online would still be teaching their own class, face to face, while video conferencing the others. The Scottish exam system gives teachers freedom to choose topics for study and to choose the order in which they are taught. Assuming that s/he is confident teaching a new topic, and has the resources for it, would the teacher need to teach two lessons at the same time? Or would the youngsters have to switch from the topics taught by their long term teacher over to the ones being taught by their temporary teacher?
Given that an exam class in Tobermory could have 25 pupils studying both National 5 and Higher courses in one class, this would represent a considerable additional workload for the online teacher with a similar sized class in Oban or Tiree. Teaching is not just about delivering information: youngsters deserve 1:1 interaction, given at the right time to support their learning. And feedback on their progress: yes, I can imagine online jotters but I can also imagine the marking load.
All of this assumes that the IT equipment and Broadband capacity is in place. Technician support would be crucial. And a second teacher, in the second school, needed to supervise and support those learning at distance. Presumably this non specialist teacher would lead practical work such as experiments in the Sciences? The online teacher would need to be informed about and plan for the additional support needs of the distance learning pupils. Finally, an aligned timetable with Tobermory High ending the school day at 3.40pm would impact current transport links. Schoolchildren share service buses with others travelling to Craignure, then ferry to Oban and train to Glasgow.
I am sure Mr Bain will explain his plans further. Let's hope he will also reassure parents on Tiree and Mull that Oban High's figures for pupils moving on to further education, below the national average "due to our rural nature", do not suggest low aspirations for and low expectations of youngsters from island communities.
Name and Address Supplied.
Opinion remains the same
David Balharry's letter (Lochaber Times, March 18), by way of explanation regarding the deer carcases left in Glen Nevis, does nothing to change my opinion on the JMT's deer management policies.
Leaving aside the unanswerable question of how the carcases came to be photographed in the first place – and the belated claim that they were geotagged – the facts are that, by their own admission, the JMT are shooting deer and discarding the majority of the venison for the supposed benefit of carrion eaters.
He claims that backpacking small amounts of venison out poses a lesser risk of contamination than more traditional methods of whole carcase extraction. Personally, I would much rather eat a venison steak knowing that it had come from a carcase which had been examined fully in an estate larder for any signs of disease or abnormality, as is required in the venison marketing industry, than one coming from a haunch that had been carried out in a rucksack on someone's back. He cites European and North American practices as examples but an article recently sent to me, makes it clear that in Alaska any hunter who shoots a moose, potentially yielding hundreds of pounds of venison, is legally bound to remove every bit of meat suitable for human consumption.
I perfectly understand the habitat and welfare issues facing hill red deer. It saddens me every time I see winter mortality carcases on the hill, but I am realistic enough to know that this is part of nature's cycle. Mortality patterns will fluctuate year by year, mainly influenced by winter weather conditions. The constant reference to 'thousands of deer starving to death', makes eye catching reading but the truth is that, in percentage terms, average annual mortality rates are in low single figures. Access to food – and more especially – shelter is a very laudable aim, but when one considers the numbers of deer shot every winter because they have had the temerity to encroach into woodlands, it becomes a double edged sword.
There is a gulf as to what constitutes ethical deer management between the perception of David Balharry and the organisation he represents, and that of traditional deer managers, which is as deep as the Nevis Gorge itself. Let's just leave it at that.
Mike MacNally, Invergarry.
Catamaran for Mull
I see from the Oban Times that the local fundraiser towards investigation of a twin-hull vessel for Mull has speeded up. Good luck to it.
CalMac says that the already-built vessel proposed does not meet UK standards.
That may be the case but Pentland Ferries 'Alfred' certainly does, or it wouldn't be in service. The Alfred had a delivery time and cost more than competitive to CalMac's own chosen designs – particularly for the pair currently languishing at Fergusons. CalMac – I can't be bothered with all the split-up parts of the organisation – says that it has considered such types, and has remarked that there are ramp issues owing,  presumably, to their greater breadth compared to conventional vessels of similar capacity.
These can be solved fairly simply by an offset ramp or ramps on the ship, or more face width on the linkspan. Most large catamarans don't have a bow ramp, but turning cars on their broader car deck is easy, and most HGV drivers can reverse fairly well. CalMac has also previously claimed that twin-hull vessels are not suitable for their particular sea conditions, which is remarkable because they do appear to be suitable for the Irish Sea, not to mention the Bass Strait, the Baltic, and the Norwegian Coast. Not that they are the only solution for midrange ferry services, but that they certainly ought to be one of the options.
I have a wee feeling that the real reason is that having dismissed the type in earlier years, they don't like to admit that they may have been wrong. Perhaps they are now sidling towards the type but don't want to be seen accepting anyone else's advice.
Arthur Blue, Ardrishaig.