Morvern Lines – 18.3.21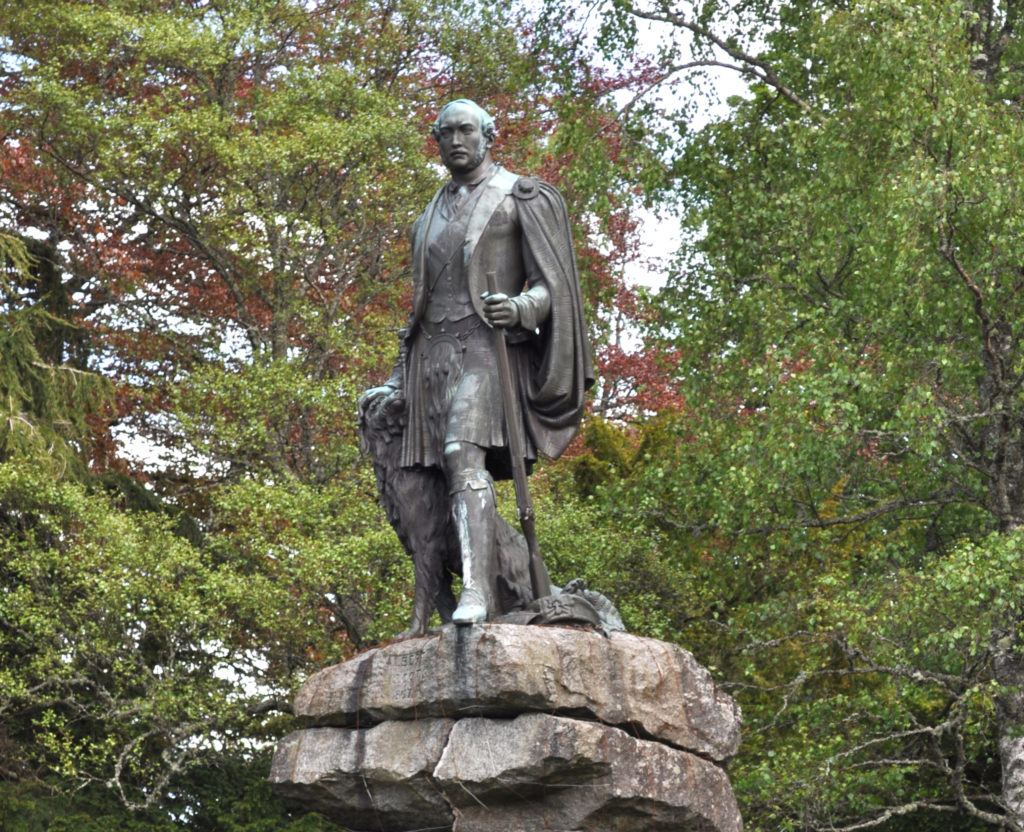 Want to read more?
We value our content and access to our full site is only available with a  subscription. Your subscription entitles you to 7-day-a-week access to our website, plus a full digital copy of that week's paper to read on your pc/mac or mobile device.  In addition, your subscription includes access to digital archive copies from 2006 onwards.
Just want to read one issue? No problem you can subscribe for just one week (or longer if you wish).
Problems logging in and require
technical support?
Click here
Subscribe Now
Stalking deer is an art. Indeed one of the first and best books on the subject is called, The Art of Deer Stalking.
It was written by William Scrope in 1838 and is a classic of its kind. Many books about stalking and stalkers have been published since but few portray the long days amongst nature in its most inspiring, and the fascination of watching and being close to a truly wild animal, in quite the same way as Scrope.
Some readers may ask what is stalking and why is it done?  It is being able to approach animals without disturbing them and removing carefully selected individuals from the herd for the benefit of the majority. The object is to finish up with a population within which the deer are healthy and thriving; where there is a proper balance of sexes and ages; and whose demand for food will be in balance with what is available throughout the year.
To approach deer the stalker needs to be knowledgeable not only about their ways but the strike of the wind among the corries and the hills which they inhabit because their sense of smell is phenomenal. In order to get close to deer he or she must be able to think like them which requires a long apprenticeship. Understanding their senses and how they use them is important, and knowing the absolute necessity not to move should even one in the group becomes suspicious. A fine example of this is to be found in Henry Crealock's book, Deer-Stalking, published in 1880, in which the author records: 'It [the story] took place some years ago, when men commonly stalked in the native garb – not a very comfortable dress wherein to slide down a wet bog on a cold day, or even over burn heather sticks, or where midges abound, and it is apt to flap about in the wind and put deer off.
'Our hero had made a difficult stalk and had brought his sportsman up to within sight of the stag, which was lying down, and as they could not advance further, all laid down in the heather. The stalker was lying extended flat in front, the gentleman behind him, and behind the gentleman lay the ghillie, also a veteran stalker.  There was a strong wind blowing from east to west, in gusts, which every now and again blew the skirt of his kilt about; this he could not see himself, but the grim old ghillie behind saw it and knew it might put off the stag. So taking out the great pin which fastened his own kilt, he stretched his arm slowly and stuck it through the kilt deep into a fleshy part of the stalker's body, thus imprisoning the flapping tail. The stalker never turned his head or winced, and left the pin where it had been so ruthlessly  planted; they had been there some time longer, when something moved the stag, which walked away. The stalk over, it was only then the stalker deigned to notice the incident; turning slowly round, he addressed the gentleman and ghillie in a reproachful tone, as he unpinned the refractory kilt, saying, "Wha was ut then who shtuck yon prinnie in my ———-?" and on being informed by the ghillie why so extreme a measure had been adopted, he was satisfied, and made no further remark'.
In the days before high velocity rifles, powerful telescopic sights and range-finders, there were times when no matter how experienced the stalker and how dutiful the guests were at keeping their heads down,  it was impossible to get within range. In such cases, which it has to be said were rare, a ghillie would be sent on a detour to let the deer see or wind him then, hopefully, they would run towards the waiting rifle. It didn't always work if the rifle became excited or the deer panicked. I saw this form of driving on an estate in Morvern, once famous for the quality and quantity of its deer, but it was seldom successful and, on the rare occasion it did come off,  the deer remembered the spot and kept clear of it for years afterwards.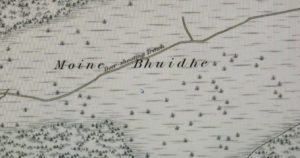 So what was the answer? There used to be a place on Glenfeshie estate above and between Coire Blair and Coire Eindart close to the Forest of Mar in the high Grampians, which was favoured by stags before the rut. It amounted to a large rounded knoll overlooking a wide open expanse. The approach was nigh impossible until Baron Sir John Henry Schroder, an Anglo-German banker who leased the estate from 1892-1900, had a 'Y' shaped drain cut into its southern face enabling the stalking party to crawl up it to get within shooting distance. It worked a few times but it wasn't long before the deer had had enough and moved off and seldom returned.
The drain in Glenfeshie was not the first of its kind. The idea may have been taken from one at the entrance to Glen Gelder on the Balmoral Forest known as 'Prince Albert's Ditch'. So called as it was built on the orders of His Royal Highness Albert The Prince Consort, following the Royal Family's lease of Balmoral in 1848 and subsequent purchase four years later from the trustees of the Earl of Fife.
From the very beginning Prince Albert took a keen interest in stalking and was out on the hills most days when he and Queen Victorian were in residence. His favourite beat was the partly wooded 4,200 acre Ballochbuie lying to the south-east of Balmoral into which stags came for shelter and, during the rutting season, in search of several hundred hinds which, according to Scrope, 'never leave these woods or their vicinity'.
Depending on the wind direction, getting into Glen Gelder and Ripe Hill meant crossing a wide, featureless flat called the Moine Bhuidhe (Gaelic, the yellow peat bog) offering little if any cover. What Prince Albert caused to be made was no ordinary ditch. From Google maps, aerial photographs and measurements done on the ground, its dimensions were approximately;  5,280 ft long, 6 ft deep, and 4 ft across involving the removal of almost 6,000 cubic yards of material, presumably by hand. Although it must have been a daunting task it was an undoubted success as Prince Albert's game book and Queen Victoria's sketch pads are full of references to [remove to] and drawings of stags 'shot from the Ditch'. It was such an outstanding and unusual feature along which a man could walk upright, that it was surveyed in great detail in 1866 by Capt Pratt RE of the Ordnance Survey and appears in the Survey's Six Inch to One Mile series of the area published three years later.
I am grateful to Mr Alexander Walker, Roy Bridge, former head stalker on Glenfeshie estate; Mr Peter Fraser, Crathie, retired head stalker on  Invercauld estate; Mr Alan Boswell, Eilean Righ, Argyll, and Miss Alison Derrett MVO, The Royal Archives, Windsor, for their assistance.