Letters to the Editor – 18.3.21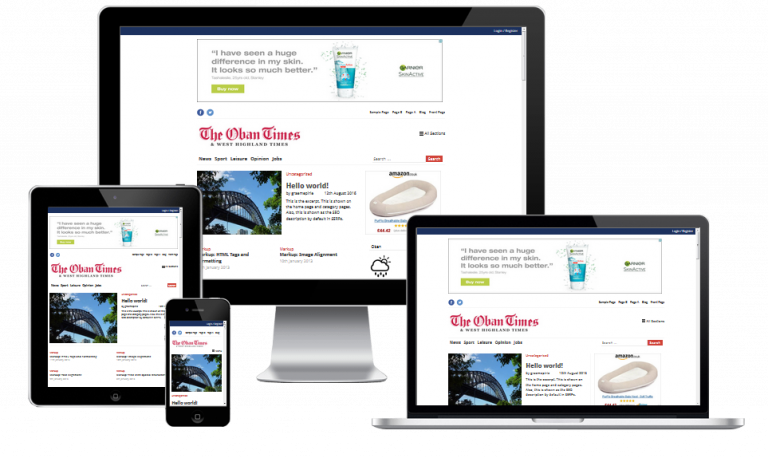 Want to read more?
We value our content and access to our full site is only available with a  subscription. Your subscription entitles you to 7-day-a-week access to our website, plus a full digital copy of that week's paper to read on your pc/mac or mobile device.  In addition, your subscription includes access to digital archive copies from 2006 onwards.
Just want to read one issue? No problem you can subscribe for just one week (or longer if you wish).
Subscribe Now
Deer carcasses – reply
In his letter to the Lochaber Times, Mike MacNally states that the John Muir Trust's explanation for deer carcasses photographed in public view near the Steall Gorge footpath 'beggars belief'. So let me help by setting out the facts.
On Sunday January 31, one of our contract stalkers informed us that on the previous day he had been surprised to see a number of carcasses laid out near the public footpath. The reason for his surprise was that he and his colleagues had culled these deer several weeks earlier, on January 4, and left them higher up the hillside after removing as much as venison as possible.
This information is accurate because the stalkers who work for the John Muir Trust around the Steal Gorge 'geotag' the carcasses they leave. So for whatever reason – and your readers can make up their own mind as to possible motives – the carcasses photographed by a mysterious dog walker and sent to the press had been moved by a third party.
Mike also asks me to explain how it is possible to remove venison on the hillside without compromising food hygiene. It is standard practice in much of northern Europe and North America to remove prime cuts of venison, and backpack them out for domestic consumption leaving the remainder for eagles and other wildlife, and to recycle nutrients back into the soil. Arguably, this method risks less contamination than conventional dragging of opened carcasses over vegetation, often over considerable distances.
Where the terrain makes it impractical to remove whole carcasses, as is the case at Steal Gorge, the John Muir Trust believes that this is a reasonable solution. And yes, we believe this practice could in the future become a model for community stalking, allowing access to venison with a much lower carbon footprint while providing a communal source of food rather than a quest for trophies.
Finally, Mike's claim that the John Muir Trust 'constantly devalues Scotland's most iconic species' misunderstands the habitat and welfare issues facing our largest land mammal. Our ethos and aims make the needs of red deer, their habitat and local communities the priority. The natural habitat of red deer should include adequate access to food and shelter in winter so they can reach their full physical potential and no longer starve to death on bare hillsides during severe spells of winter weather. And rather than deer stalking being the preserve of the elite, we want to see resilient rural economies with access to local venison becoming the norm.
David Balharry
John Muir Trust Chief Executive.
Council workers' pension pot
I refer to the Green candidate's call last week on Argyll & Bute Council to 'end its contributions to fossil fuels through the Strathclyde Pension Fund'.
Argyll and Bute Council has no say whatsoever in deciding the companies the Strathclyde Pension Fund invests in. This Pension Fund is managed by Glasgow City Council, run by the SNP, propped up by the Greens.
The Pension Fund Committee has a Green Party Councillor on it. So the Greens could use this position of influence to stop the pension fund investing in oil and gas, instead of trying to shift the blame to councils which have no say in the investment policy.
Argyll and Bute Council is using its powers to reduce carbon emissions. At the recent budget meeting we invested £600,000 in energy renewable projects for solar panels and air source heating. That's on top of £500,000 last year and the council is funding of other climate change-related activities.
Councillor Alan Reid (Liberal Democrat), Dunoon.
Mr Reid is the Argyll and Bute LibDem candidate for May's Scottish parliamentary election.
Fish Farm extension
The proposed extension to the fish farm at Ganavan is an excellent example of the increasing number of opportunities that the aquaculture sector has to offer here in Argyll; supporting job growth, encouraging vital economic diversification in difficult times, and providing healthy, nutritious meals.
Visiting fish farms in the area, I have met some of the new generation of farm managers who care so passionately about the marine environment they operate in and for the health and welfare of their fish. The sector continues to be one of the most heavily regulated in Scotland and we can expect that this application, like all other fish farm applications, will have gone through a rigorous process to ensure all environmental commitments are being met or exceeded.
The growth of opportunities within aquaculture also positively impacts the many more young people from the town and surrounding villages who are working in local supply chain businesses; servicing and supporting fish farming. We should not underestimate the massive effect that aquaculture has on the small businesses and livelihoods in the area. I have seen an increasing number of young people looking to the sector and its supply chain for rewarding opportunities at all levels, not just as a job, but a highly skilled and well-paid career.
Tourism is important to the area and it has been demonstrated over many years now that the growth of sustainable aquaculture happens as tourism also grows. However, we simply cannot afford to be dependent on sectors like tourism as the pandemic has shown. The diversification of the local economy is vital for maintaining and creating direct and indirect jobs relying on trade from aquaculture and improving our resilience in the face of challenges like this pandemic.
We should be very careful not to let this opportunity for investment in the area pass us by, particularly during what are tough times for many.
Mr S. Divers, Benderloch, Oban.
Lifeline support for local businesses
In regards to SSF development of their Dunstaffanage salmon farm, I and many other people I know feel that any development SSF are involved in would be of huge benefit to the local and wider community of Oban and Argyll.
SSF bring employment and at such hard time for our community that they should be lorded for there continued support and not hindered in there goals to achieve environmental and economical success to this area.
Through my own personal experience in this very difficult time I have had to close a business which was struggling to come to terms with the Covid effect.
SSF have continued to support my small catering business which has been a lifeline for me and my family.
My situation is not singular as I know SSF do the same for so many other small businesses in the area.
Julie Grabiec, by email.
Taking responsibilities seriously
I have worked in fish and animal husbandry, environmental, wildlife and fisheries management for 35 years, initially in trout farming, then as Curator and 'Seal Man' at Oban and Hunstanton Sealife Centres, Head Ranger at Lough Neagh National Nature Reserve (the largest commercial eel fishery in Europe) and Fisheries Conservation Manager for the Northern Ireland Fisheries Conservancy Board before moving back to Scotland as former Fisheries Director for the Lochaber District Salmon Fishery Board.
Much of my work has involved liaising with regulators such as local council officers, SEPA, SNH, Scottish and Southern Energy, fishery boards, trusts, and local angling clubs. I know therefore that the aquaculture industry is one of the most highly regulated of all industries. I have also visited most fish farm sites in Argyll and Lochaber as a former inspector and know from experience that Scottish Sea Farms takes its responsibilities to the environment, its staff and the wider public more seriously than any company that I know.
I have seen the Environmental Impact Assessment accompanying this application and know that any potential concerns are well addressed, but would finally remind you that many young people, as well as workers who may be wishing to come to this area rely on the success of companies like Scottish Sea Farms and the Dunstaffnage site, and on the secure, well paid, well trained jobs that they can provide such as in husbandry, biology, processing, catering, and engineering, not to mention the other external contractors who also depend on that success such as in electrical and engineering, diving and transport.
Laurance Larmour Bsc. MIFM, Oban.
Protecting our seas and environment is SSF's passion
I was the Senior Aquarist at the Scottish Sealife Sanctuary in Barcaldine for a number of years before it was sadly closed down. At the Sanctuary, we cared for a wide variety of native and tropical fish, reptiles and mammals as well as acting as a rehabilitation facility for injured wildlife and educating the public on our fragile water ecosystems.
So how could I have gone from that to working in aquaculture which many think is antithesis to all that the sanctuary represented?
Put simply, aquaculture is not going anywhere. If I am able to take my passion for conservation, welfare and environmental awareness and plant my big feet in an industry that may not want to listen – why would I NOT do that?
I am privileged to say it is now my job to ensure that Scottish Seafarms comply with the vast legal, regulatory and voluntary codes of practice covering our farming business. From fish welfare and sustainability to how we treat our staff and interact with our communities – I have a say. Not only that, I am empowered (encouraged!) to enforce those rules and strive for continual improvement every day.
It is absolutely vital to protect our seas and environment. I audit all of our farms on the mainland and see every single day the ways that our farm teams, management and contractors are progressive in every aspect of their work not because they have to but because they want to.
That is a passion from them and not an obligation to 'do the right thing'. It is the difference between being compliant with some stuffy rules and regulations and going one step further to instil the power of stewardship and I am proud to be a part of that.
Anna Price, by email