Letters to the Editor – 11.3.21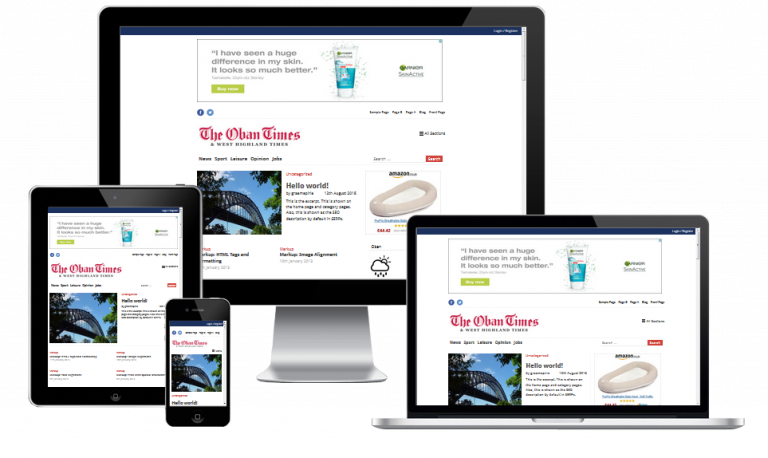 Want to read more?
We value our content and access to our full site is only available with a  subscription. Your subscription entitles you to 7-day-a-week access to our website, plus a full digital copy of that week's paper to read on your pc/mac or mobile device.  In addition, your subscription includes access to digital archive copies from 2006 onwards.
Just want to read one issue? No problem you can subscribe for just one week (or longer if you wish).
Subscribe Now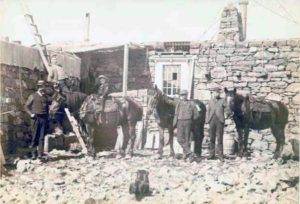 Appeal for information
I am hoping that some of your readers can help pinpoint some details about the attached photograph. My late mother (nee Lilian Frances Cooper) was from Oban and she always maintained that one of the people in the photograph was a relation – either my great or great-great grandfather.
The picture, we believe, was taken at the top of Ben Nevis at the time of the building of the observatory, which would place it in the c. 1870s, but this may be incorrect and the family are open to any corrections or details that may be forthcoming.
Alan Brown, Hampshire, alan@marybantick.com
Green up the town
I read in The Herald on Saturday that in this year of the Climate Change Conference in Glasgow, the city council has unveiled plans to plant another 18 million trees in the next decade. Glasgow is already the UK leader in public parks and green spaces, so this is an amazing project. I also read that the National Trust intends to begin a project to plant 'blossom trees' in a number of cities in England – London, Plymouth, Nottingham and Newcastle to start with. The intention is to bring people closer to nature and to emulate the annual 'hanami' in Japan, which is an ancient ritual which encourages people to go out and see the cherry trees marking the beginning of spring.
So maybe Argyll and Bute Council could take a leaf out of Glasgow's book to revitalise Oban, beginning with a scheme to green up the town? No, unfortunately this seems not to be the case. Not only does Oban have no public park, but what green spaces and woodlands we do have are earmarked for housing developments – Benvoullin woods, Lonan Drive and Ganavan come to mind.
If we can't lead the country in protecting the green spaces in our town for the benefit of both people and wildlife, then surely we ought to make some effort to keep up with those who do.
Maurice Wilkins, Keep Oban Beautiful.
Expansion is positive news
In regards as to the fish farm extension at Ganavan site I would like to express my positive attitude to this expansion and how I think this will benefit the wider local economy.
I personally have worked as an outside contractor for Scottish sea farms (SSF) and have seen how they put things like environmental impact/health safety etc as paramount. There contracts for me personally have been a god send in these Covid restricted times and have helped myself as well as I am sure many other local businesses.
They have also helped out with sponsorship from their Heart of the Community scheme to an MMA club I run and the ONLY reason we have survived lockdown was their generous help in the past which has helped us with bills over the last year. I have no doubt the club, which helps many younger folk with somewhere to forget any stresses and give them a positive healthy environment five nights a week, would not have survived the last 12 months without there donation.
As SSF expand and get bigger I can only see this as a plus to local trade going forward especially with such fragility in other employment sectors. As job opportunities become more scarce the success and growth of SSF I feel will become an essential part of Oban and the surrounding suburbs now and going forward.
Iain Potter, by email.
Support for fish farm
I fully support the planned expansion of Scottish Sea Farms Dunstaffnage fish farm.
I do not think it will affect the public use of Ganavan sands in any way, like a lot of people think. People have unfortunately been misled by a few ill-informed people posting a lot of negative and mostly false claims towards aquaculture in general.
The expansion will create two new jobs for locals and especially in this current climate, this can only be a good thing. I am a Scottish Sea Farms employee and have been for the past seven years.
I have never chosen to stay in employment by the same company for so long and there is a reason for that. All employees are treated fairly, treated with respect and never looked down upon. We are also given amazing training opportunities that not a lot of people get the chance to do. I worked in construction as a joiner for nearly 10 years and took a risk by starting a new career in aquaculture. I have worked hard to get where I am today and I have never looked back.
I think it is a very enjoyable and rewarding job, and I would recommend it to young people as a great opportunity to embark on a career where there is a great chance of progression, if they put the effort in. I don't think there are many career opportunities in this area that offer such good job security and that also offer a great chance of progression, especially for young people to aim for in the future. Scottish Sea Farms is a big company, but it is very much a family-oriented company that I can not speak highly enough of.
G. Black, by email.
Make your own informed decisions
As farm manager of Scottish Sea Farms Dunstaffnage farm for the last 10 years, I felt compelled to write in response to the article on the farm's proposed expansion.
Having joined the sector straight from school, just 15 years of age, my career journey is one that epitomises how much salmon farming can offer locals like myself. At every turn I have been given and have grasped the opportunity to learn and grow, identify where we could do even better, and develop the approaches that would help make Dunstaffnage the leading farm that it is today.
During my 26-year career, I've been awarded first prize in the M&S Plan A 'Future of Farming' category (2010) and won Crown Estate Farm Manager of the Year (2011). Yet the accolades that mean most to me are achieving an average survival of 92 per cent over the farm's last three crops; ensuring no seal kills (and in recent years, no ADDs); minimising our use of veterinary medicines; and maintaining our 'Excellent' SEPA CAS rating over multiple crops.
Crucially, just as my own knowledge has evolved, so too has that of the company and wider sector. New research, approaches and technologies have revolutionised what we do, shaping a sector that is chalk and cheese from the early days; a sector that's strictly regulated and more transparent in its reporting than any other form of farming.
So whilst I understand people's concern at claims of 'chemicals', 'excess medicines' and 'pollution', I would urge individuals to look beyond throwaway comments based on yesteryear and make their own informed decisions based on the farm's actual performance.
We are good local people who care about our environment as much as the next person – and that care is evident across all our key results.
David Duffy, Farm Manager, Scottish Sea Farms Dunstaffnage Farm, Oban.
Sustainable fish farming must be encouraged
I would like to reply to the recent article on the extension to Scottish Sea Farms Dunstaffnage salmon farm.
Scottish Sea Farms and other salmon producers operating in Scotland invest heavily in rural and coastal communities, providing not only skilled and well-paid jobs but providing a source of income which helps to redress the current demographic imbalance in our communities. The extension of the site at Dunstaffnage should be viewed in this context.
Aquaculture, and in particular fin-fish farming should be a cornerstone of the new mixed rural and coastal economy providing pull factors to keep young families in our communities, as well as encourage new people into our spaces. The extension of the Dunstaffnage site and the investment that this will bring to the area should be embraced, as should future developments throughout the West Coast.
Along with other producers in Scotland, Scottish Sea Farms adhere to the Code of Good Practice accreditation scheme, amongst others, which is renowned internationally and is the example countries currently developing an aquaculture system look to. The environmental impact assessment of the site extension is well considered and sets out procedures to alleviate any fears that have been raised by current objectors.
We often hear of the doom and gloom of fish farming, and the catastrophic effects it has on the environment from the well-funded anti-fish farm lobbies, no one cares more about the environment around fish farms than those of us who rely on it to pay the mortgage, feed our families and in many cases, live in the place we were born.
If Oban and the surrounding area is to continue to thrive, important projects such as sustainable fish farming must be encouraged.
Ben Wilson, Managing Director, Inverlussa Marine Services.