Obituary: Ruaraidh Hilleary, February 8, 1926 to Feb 16, 2021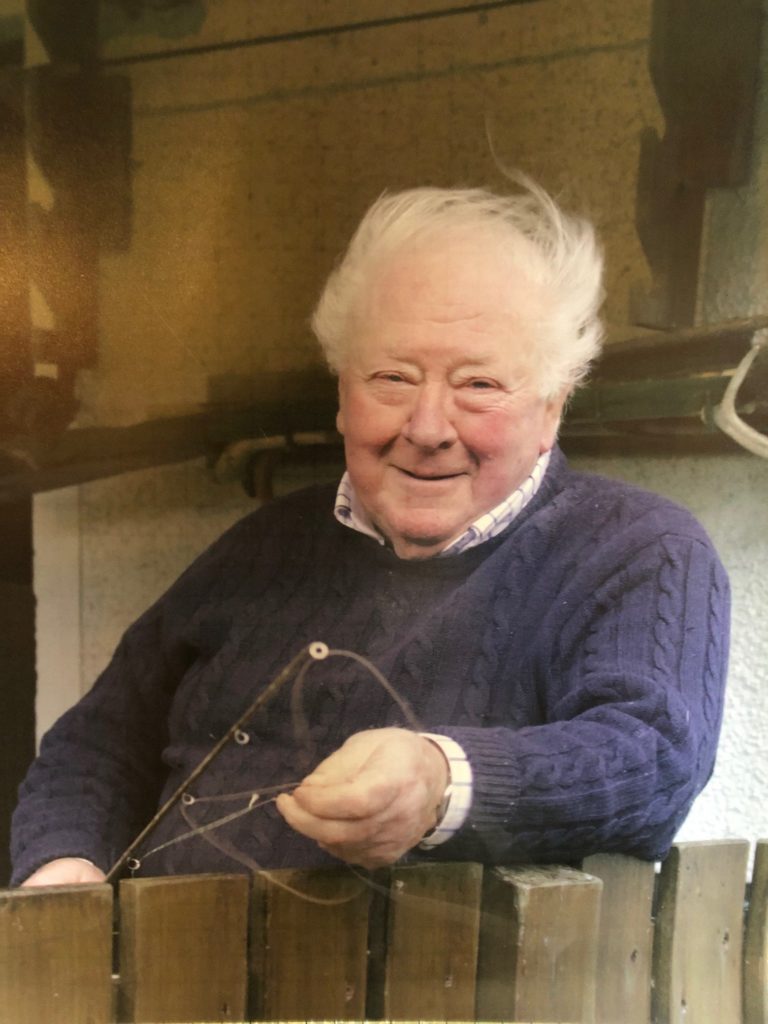 Want to read more?
We value our content and access to our full site is only available with a  subscription. Your subscription entitles you to 7-day-a-week access to our website, plus a full digital copy of that week's paper to read on your pc/mac or mobile device.  In addition, your subscription includes access to digital archive copies from 2006 onwards.
Just want to read one issue? No problem you can subscribe for just one week (or longer if you wish).
Subscribe Now
'I'll give you a choice. You can have a thrashing now and skate tomorrow, or you can give up skating tomorrow.'
Naturally, he chose the former, but overnight it thawed and skating was off.
This typified Ruaraidh Hilleary's approach to life, a life where opportunities were weighed up and decisions arrived at by their ability to provide adventure and fun and the consequences were an accepted part of that process.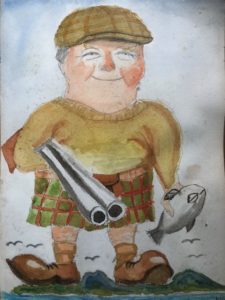 Ruaraidh Hilleary was born in February 1926 at Craigarn Hall, Bridge of Allan, where his father Iain was working in the whisky trade for his Grandfather Duncan MacLeod. Although much of his early childhood was spent in the south, he was always immensely proud that Skye was his background. He always felt very sorry for people who had to come from England, as they could not possibly have had as much fun as he did on Skye.
He recalled a boyhood challenge of riding his bike up the steps leading to the kitchen in Skeabost House and trying to race round the kitchen table before Mrs Buchanan, the fierce cook, could get him with the rolling pin. His Grandmother, a lovely homely woman, who lived at Skeabost, aware of the boisterous behaviour tried to control things by endlessly shouting 'whatever you are doing don't'. This became the title of Ruaraidh's excellent autobiography written a few years ago and illustrates far better than this short synopsis can possibly do, just how full and varied one life can be.
For more than 100 years, the Hilleary family has had a prominent and lasting presence on the Isle of Skye. It all began in the early 1920s when Major Edward Hilleary established his home in Edinbane and he and his children married into old Skye families, including the MacLeods of Gesto, who can trace their history on the island as far back as 700 years. From Hilleary's arrival, and until today, the family has made, in very different ways, significant and highly valuable contributions to the economic benefit of the island and beyond.
Major Hilleary's grandson, Ruaraidh, unlike his forebears, never entered local politics, but his contribution to the island's life was still immeasurable. Elected representation never appealed to him. Typically, his approach was more unconventional, in that he was more aligned towards an entrepreneurial view of bringing about improvement and change within the community. The thought of sitting on committees, with hours of debate, unsurprisingly, never appealed to him. For Ruaraidh it was a case of identifying an opportunity, confirming its feasibility and motivating others who could potentially benefit. Bureaucracy must be kept to a minimum.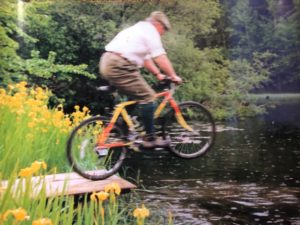 However, Ruaraidh's long life stretched much further than his beloved Skye. Adventurer, sailor, skier, entrepreneur and member of the Territorial SAS. Indeed, he was instrumental in the campaign to save the regiment when he learned the British Army wanted to disband them in the early 1950s.
From an idyllic childhood in Skye in the 1930s, schooldays at Eton during the first part of the war was followed by postings with the Scots Guards that included Trieste and the bombed ruins of Cologne. He has canoed the Zambezi, fallen into a crevasse in the Swiss Alps and experienced the Cresta Run and the bobsleigh in St Moritz, without brakes.
His professional life has been equally varied and intrepid. From cutting his teeth at the White Heather Laundry, he has sold cutlery in Zimbabwe, insurance in London, smoked salmon in Paris, cashmere in Spain and Highland Wine in Scotland. He has owned and run a caravan park and partnered in a fish farm with Jethro Tull rock star Ian Anderson. More recently he was instrumental in establishing the first commercial wind farm in Skye on his estate at Edinbane, which he set up as one of the first examples of a joint community enterprise. This now produces enough energy to power over 25,000 houses, more than the entire population of the Hebrides.
Nothing that Ruaraidh has ever undertaken has been entirely straightforward or always successful, but those of us who knew him were never in any doubt that all his ventures were mostly fun, a learning curve and a part of life's rich tapestry.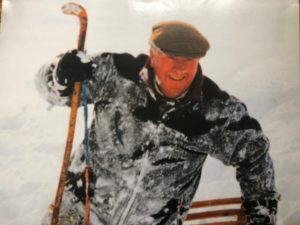 Although in every respect a man of adventure and a committed risk taker, Ruaraidh was also someone who recognised the importance of family. He had a number of romances during his late teens, but the world was to change for him when he met Sheena Mackintosh. Sheena was the eldest daughter of Christopher Mackintosh, the renowned Olympic long jumper, World Bob Sleigh Champion, Scottish rugby international and world-class skier, and Lady Jean Douglas-Hamilton, daughter of Alfred Douglas-Hamilton, 13th Duke of Hamilton.
Sheena was very much a part of the Scottish nobility and was viewed by Ruaraidh as perhaps beyond his reach. By his own admission, it took him some considerable time to attract Sheena's attention as at that time she was also a member of the Great Britain Olympic Ski Team. Ruaraidh and Sheena were married in June 1952. They had four children, Dhileas, Alasdair, the renowned cartoonist Loon, Duncan and Iona, who died
1971. They parted in 1982 when Ruaraidh moved back to Skye and Sheena wanted to stay and run Logie Farm Riding Centre on the east coast. They eventually divorced but remained good friends until Sheena's death in 2018.
Throughout Ruaraidh's long and multi-faceted life, his abiding love for his beloved Skye and its historic traditions was enshrined in his membership and stewardship of the Skye Gathering. Following in the footsteps of his father, he was honorary secretary for 45 years and, during his tenure, he succeeded in making the two-night Skye Balls one of the most sought after social invitations in the United Kingdom. He achieved this by refusing to compromise on the ancient highland traditions encompassing friendliness, formality and fun. Partygoers who misbehaved or were improperly dressed were turned away at the door. There were no exceptions.
Ruaraidh was always looking for something challenging and in 2003 he announced that the Gathering was going to St Petersburg. Unperturbed by dealing with the Russians, a 747 was chartered and 230 members enjoyed a memorable ball and fine hospitality in the ancient Russian capital. These balls have been copied by other organisations at different locations round the world, but Ruaraidh's expedition was the first and most memorable for its innovative and sheer audacity.
For the last few years Ruaraidh's physical health declined, but his mind and imagination were as sharp as ever. He loved people and as he had been throughout his life he was the very best of company and his self-deprecating brand of humour and endless personal anecdotes made meeting with him an absolute pleasure. He hated ill health and the restrictions this placed on his failing body, but he never lost his joie de vivre and was able to enjoy a globe artichoke and local crab on his 95th birthday the week before he died.
Ruaraidh was a true Highland gentleman. In the words of the late Sir Ian Moncrieffe, those like Ruaraidh were equally comfortable in the presence of anyone put on God's earth and moreover anyone coming into contact with Ruaraidh always felt special and uplifted by his enthusiastic personality. For those of us who knew him, he will be honoured as a great son of Skye, a man who dedicated a large part of his life to try to ensure the betterment of those people living on Skye and beyond.
Lord Godfrey Macdonald of Macdonald.