Morvern Lines – 11.2.21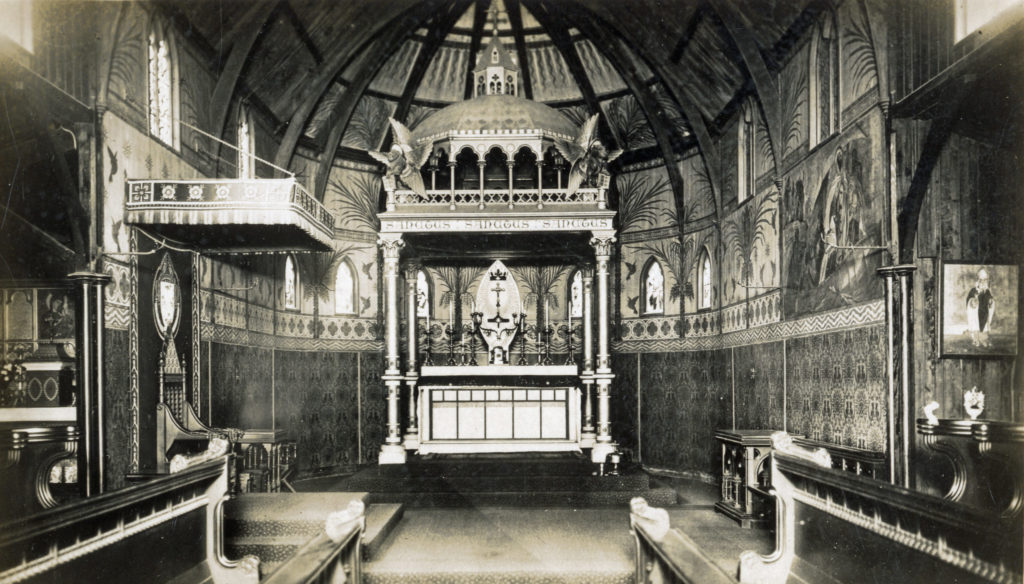 Want to read more?
We value our content and access to our full site is only available with a  subscription. Your subscription entitles you to 7-day-a-week access to our website, plus a full digital copy of that week's paper to read on your pc/mac or mobile device.  In addition, your subscription includes access to digital archive copies from 2006 onwards.
Just want to read one issue? No problem you can subscribe for just one week (or longer if you wish).
Subscribe Now
The Cathedral Church of St Columba standing in a prominent position on the north east side of Oban Bay is the seat of the Roman Catholic Bishop of Argyll and the Isles and mother church of the Diocese of Argyll and the Isles. Described for its architecture as one of the finest churches in Scotland it, and its unique predecessor made of tin, has an interesting history. This week, and over the next two weeks, Iain Thornber provides us with a glimpse of how they came to be built.
When the Scottish Catholic hierarchy was restored by Pope Leo XIII in 1878 just over 300 years after the Reformation, when Scotland broke with the Papacy and developed a predominantly Calvinistic national church, the ancient bishopric of Argyll and the Isles was re-established and united under one bishop.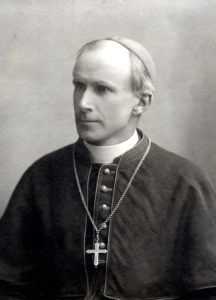 The first was the Gaelic speaking Rt Rev Angus MacDonald (1844-1900), descended from an old distinguished Highland family, the MacDonalds of Glenaladale, whose fortunes were closely associated with the 1745 Jacobite Rising. It was on the neighbouring estate of Glenfinnan that Prince Charles Edward Stuart landed when he set out on his ill-starred enterprise, and it was a Bishop MacDonald, who, although doubtful of the outcome of the struggle, consecrated the Prince's standard.
The youngest of three brothers, Angus was born on September 8, 1844, at Borrodale – a farm lying between Lochailort and Arisaig. He began studying for the priesthood at St Cuthbert's College, Ushaw, County Durham, where he was ordained in July 1872. His earliest charge was St Patricks, Glasgow. His rise in the church from priest to Bishop and finally Archbishop of St Andrews and Metropolitan of Scotland was meteoric. Marking his passing in May 1900, the Oban Times wrote that his death was not only a loss to the church but to every member of his flock who ever came into contact with him.
Although there were very few Catholics in and around Oban at that time, Bishop Angus was aware of its closeness to Iona, the spiritual foundation of the diocese, and the town's growing popularity as a tourist destination. It was also the railhead and gateway to the isles, with ferries sailing to and from the Inner and Outer Hebrides where Catholicism flourished long before the Reformation. Here he would build his cathedral.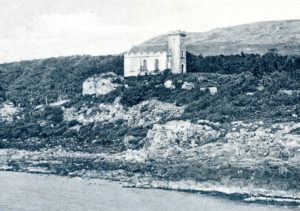 The early history of the present Diocese of Argyll and the Isles owes a great deal to Sir Charles Gordon, a wealthy Roman Catholic landowner and lawyer from Banffshire who bought Drimnin estate on the Morvern peninsula in 1835. The following year Sir Charles began building a chapel on the site of the 17th century Drimnin Castle, dedicating it to St Columba who had passed by on his way to Ardnamurchan 1200 years earlier. The architect was James Anderson of Edinburgh and the well-known church artists Dyce and Hay, decorated the interior. It had seating for 80 with a sacristy and gallery for the choir and cost £500. Opened on September 9, 1838, it was erected not only to serve the Gordon family, their tenants and staff, but as a centre for the Catholics of Mull, Ardnamurchan and further afield, including Oban. At the time it was considered an important mission and might well be described as the pre-Cathedral of Argyll and the Isles.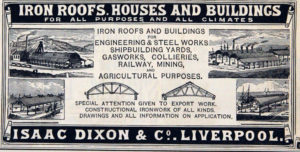 Looking through the old files in the Oban Times Office not long ago, I came across a short letter from a reader innocently asking if St Columba was a Roman Catholic? Well, talk about lighting the blue touch paper! It seemed a reasonable question, but for weeks afterwards letters were almost leaping off the pages, with some readers tying themselves in knots over the historical evidence while others let rip with their bigoted views. Wisely, the clergy kept out of it. How quickly times change, for not long afterwards along came the following, 'Perhaps there is not a prettier spot in the Highlands for the erection of a house of worship than on Oban Esplanade, or a more charming site than that now occupied by the new Roman Catholic Church.' So recorded the Oban Times in October 1885 as the building neared completion. This, of course, was not St Columba's Cathedral of today, as its foundation stone wasn't laid until much later, but a prefabricated corrugated-iron structure known locally as the 'Tin Cathedral'.
Now, if corrugated-iron conjures up an image of a small rusting shed tucked out of sight behind a derelict croft, forget it. Its dimensions were: nave and aisles 70 feet by 40 feet, 30 feet to apex; sanctuary, 30 feet by 20 feet with circular apse; chapel 30 feet by 20 feet; sacristy 18 feet by 14 feet, with a porch and small organ chamber. Built to accommodate 600 people, it was thought to have been one of the largest iron churches ever erected. This gem was lit by 50 windows of Gothic design, glazed with green-tinted cathedral glass. The outer walls were covered with galvanised corrugated iron painted in oil colours. Those inside were lined with inodorous felt to match the boarding which was stained and varnished in light and dark oak colours; the roofs were lined of the same materials.
The benefactors were the Marquess and Marchioness of Bute – the UK's leading 19th- century philanthropists, who bank-rolled numerous church buildings including St Edward's on the Island of Canna. John Patrick Crichton-Stuart, 3rd Marquess of Bute, was baptised as an Anglican, but while studying at Oxford in 1866 abandoned Presbyterianism in favour of Catholicism believing that the Roman Catholic Church was the true Church as it had not been corrupted by reformation.
The Butes planned the interior according to their liturgical preferences and artistic taste, and he who pays the piper ensured the furnishings were equally fine. The Blessed Sacrament was reserved in a side chapel beautifully adorned for private devotion and adoration. The high altar and sanctuary, places of sacrifice and ritual worship, were separated from the nave by an ornate rood-screen, surmounted by a triptych – a work of art divided into three sections, or three carved panels that are hinged together and can be folded shut or displayed open. The pro-cathedral, the Oban Times reported, 'Was built in such a high way, it is as good an advertisement for the builders, who have performed their part with great satisfaction, and who have been represented here by Mr Henry Sidell'. 'Quietly and unostentatiously', it went on, 'the Roman Catholics are growing apace all over the West Highlands and Islands; and especially in Oban. This is in some measure due to the labours of Bishop MacDonald [Angus, Bishop of Argyll and the Isles 1878-1892 who was succeeded by George Smith] of whom it can be said there is not a more devoted prelate, as well as a thoroughly Christian man, in the country. We congratulate the Roman Catholics of Oban on their exceedingly pretty church, so much in keeping with its magnificent natural surroundings.'
Continued next week.