Morvern Lines – 24.9.20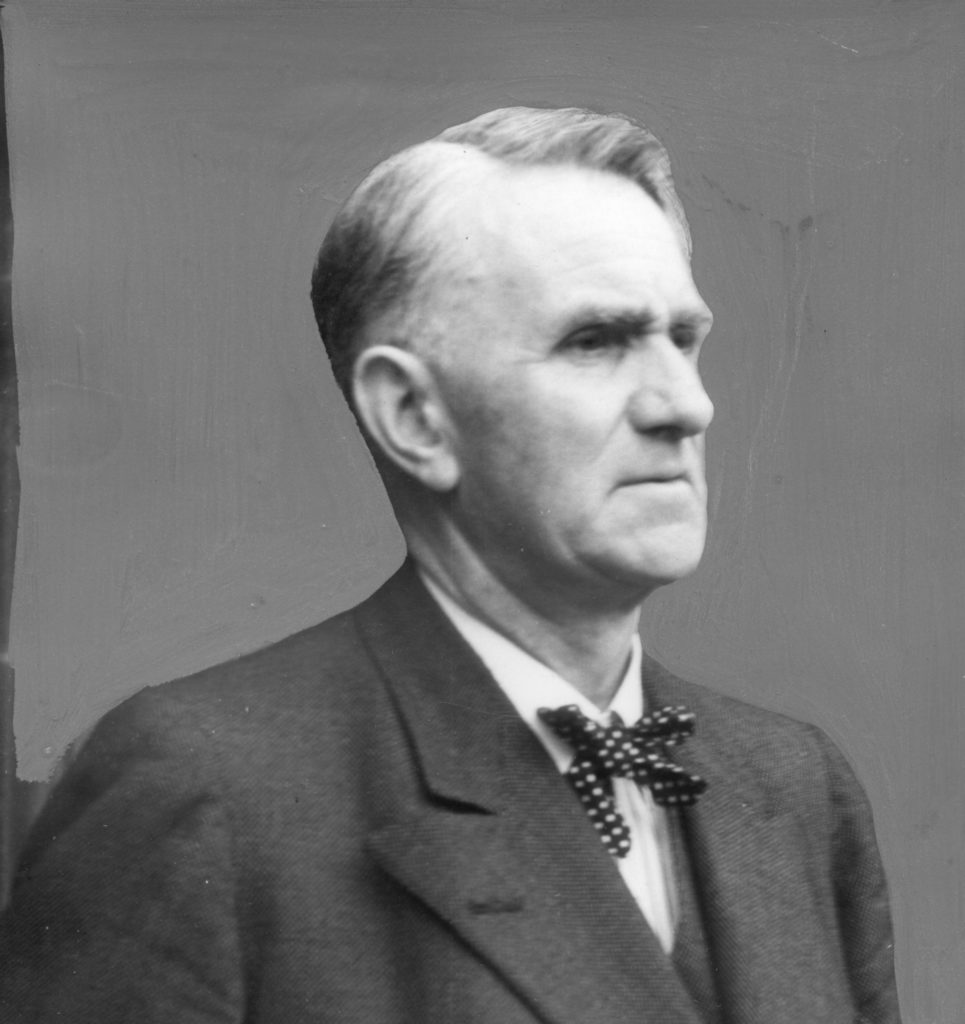 Want to read more?
We value our content and access to our full site is only available with a  subscription. Your subscription entitles you to 7-day-a-week access to our website, plus a full digital copy of that week's paper to read on your pc/mac or mobile device.  In addition, your subscription includes access to digital archive copies from 2006 onwards.
Just want to read one issue? No problem you can subscribe for just one week (or longer if you wish).
Problems logging in and require
technical support?
Click here
Subscribe Now
This week we continue Iain Thornber's extracts from the Oban Times 1930, throwing new light on St Kilda before and after it was abandoned. This extract is taken from a forthcoming book on the subject.
August 1930: The plight of the sheep. The bad weather prevented the Hebrides from taking the 600 or thereby sheep, which had been penned up in anticipation, and it is learned by radio that bad weather in Wednesday prevented the Dunara Castle also from taking off  the sheep as hoped for. Without forage it will be difficult to keep them in condition, or even without some discomfort. There seems no chance of capturing the sheep on Borreray, that island of crags, rocks and precipices. It is only a young and vigorous St Kildan, who can brave the dangers of capturing a sheep or trapping a fulmar. He can move and steady himself on the narrowest ledge of a dizzy precipice , where the slightest hesitancy would hurl him hundreds of feet  to death. His marvellous power of equilibrium and the grasping power of his toes give him a confidence not possessed by any other people. Alas! the skilled cragsman of St Kilda will soon be a personage of history.
'The Hebrides returned to Oban early on Monday morning, and after a few hours, proceeded to ship stock from Tiree for the Oban markets. Arriving again about seven o'clock on Tuesday morning, she left for Glasgow to be ready for her final trip to St Kilda on Thursday August 28. The Harebell, the Government ship for transport of the Islanders, or a number of them, to Lochaline, put into Oban from the south on Monday. She left for St Kilda on Wednesday.
'There is 'Mourning in the Isles' from a correspondent. I have read with keen interest the letters in the Oban Times regarding the evacuation of St Kilda. My heart goes out to these poor people who have to leave their native isle. My own youth was spent in a remote island of the Hebrides, and I know the wrench of leaving. The strange thing is that the call of the Hebrides doe not lessen with the years, but instead, grows stronger and stronger, and we who know and love these Islands cherish a hope, that some day we shall return, and when our time comes, we may be lulled to our last sleep by the sweet familiar sound of the Atlantic beating on our lonely shores. "Och, Ochan! mise 'n diugh."
Letter 15 August 1930: An Isleswoman's Book on St Kilda from  Donald Maclean, 82 Belville Street, Greenock – 'In this week's issue of the Oban Times appears an announcement which gives me, and, I am sure, will give many other Gaels near and far, very great pleasure. I refer to a statement that the gifted St Kildan, Mrs Christina MacDonald MacQueen, is writing a book on Hirta. This is 'glad tidings' indeed, and as Mrs MacQueen has shown herself to be possessed of rare gifts  we may look for a valuable and enlightening book.  So far we have heard outsiders', and, in my opinion, mostly misleading notions, about the tiny isle and the ways of its folk. There are two sides to every question, and to judge wisely one should ponder both.
'I should like if Mr Calum MacPharlain, the accomplished bard, would write us a Gaelic song, and compose or adapt an air on the  theme of the Last Farewell to Hirta. It would please and hearten Mrs MacQueen to have her prose sgeul of Hirta graced by the bard's 'sounds and sweet airs that give delight and hurt not'. I am etc Donald MacLean.
August report: 'One of the final scenes in connection with the evacuation of St Kilda took place in the West Highland Auction Mart, Oban, on Wednesday, when the sheep stock of the island were sold by public auction. The great interest which is being taken in this unique event was fully manifested in the crowds which thronged Ring No 1 at Messrs Corson's Mart, but it was evident from the resulting prices that the greater number present were there merely out of curiosity.
'Additional  interest was given to the sale by the presence of Mr Tom Johnston, Under Secretary of State for Scotland, who was accompanied by his wife and daughter, Nurse Barclay and Mrs G A MacLeod, Oban. Mr Robert Mair, of Messrs Corson, introduced Mr Johnston, who was given a very cordial reception. Mr Johnston said he had been asked on behalf of the islanders to say a few words to explanation of this historic sale.  There had already been many explanations offered as to the reasons for the evacuation of St Kilda. The press had been most kind and helpful, and the tributes paid in the press to the officers of the various Departments of State had been in his opinion very well deserved indeed. His commendations, however, did not cover the inventor of the story that the Scottish Office had got four hundred applications for small holdings in St Kilda (laughter).
'Mr Johnston recalled that the Secretary of State for Scotland got a petition signed on 10th May of this year from every adult inhabitant in St Kilda asking the Government to assist them to leave the island this year and to find homes and occupations for them on the mainland. He (Mr Johnston) volunteered to go and make inquiry. He found that last winter the people of the island had been three months without milk. They were suffering from poverty and hardship. One family with 10 to feed had a total income of £30 per annum to do it. They could not buy syrup, treacle, margarine or butter. Potatoes had rotted with the spray from the sea. Children suffered from the perpetual died of salted fulmar and mutton. The government agreed to assist in the evacuation, and that step had been approved by everybody except a small group of literary poseurs who worked the back-to-St-Columba stunt. Poverty was so picturesque to some people so long as it was the other fellow who was undergoing the poverty.
'The government has succeeded in getting every islander a job and a decent house, and he desired to express his personal thanks to Sir John Stirling-Maxwell and his fellow-members of the Board of Afforestation for the very active and enthusiastic way in which they had assisted the islanders.  A very useful precedent had been created. The State had shouldered the responsibility of finding an economic employment and opportunities for those in need, and this generation would live to see the principal established and made of much more general application.
'The auctioneer of the sale was Mr D MacInnes, and the total number put up for disposal was 1060. The sum realised was £788. A large consignment was bought for transporting to England by Mr Sanderson, Lancashire, and the general trend of prices ranged from 10s to £1. The highest price obtained was 25s 3d. Miss Dudgeon of Penmore, Mull was among the purchasers. St Kilda's oldest inhabitant, Finlay Gillies, and his daughter, Mrs Ferguson, followed the sale of the sheep with every attention'.
To be continued.
Images and captions
1. Larachbeg. A terrace of six house built in 1875 where several families from St Kilda were housed when they were resettled in Morvern. (Photograph by Iain Thornber)
2. Mr Tom Johnston, Under Secretary of State for Scotland, responsible for clearing St Kilda and who made a speech at Corson's Mart, Oban, when the St Kilda sheep were sold (Photograph, The Oban Times Archives)