Letters to the editor – 3.9.10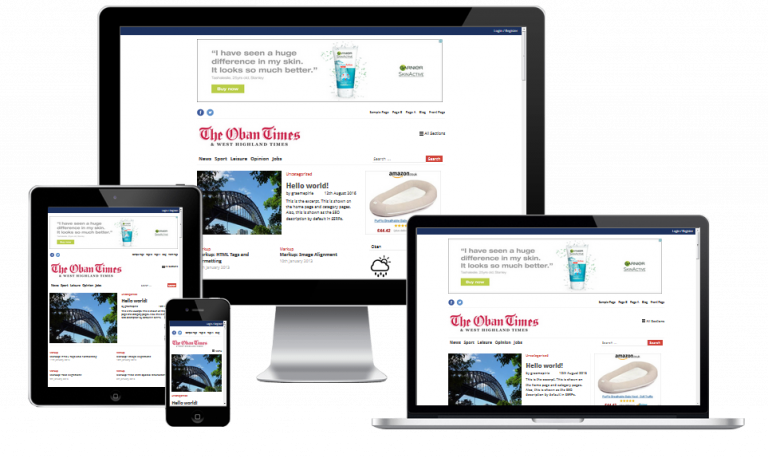 Want to read more?
At the start of the pandemic in March we took the decision to make online access to our news free of charge by taking down our paywall. At a time where accurate information about Covid-19 was vital to our community, this was the right decision – even though it meant a drop in our income. In order to help safeguard the future of our journalism, the time has now come to reinstate our paywall, However, rest assured that access to all Covid related news will still remain free.
To access all other news will require a subscription, as it did pre-pandemic. The good news is that for the whole of December we will be running a special discounted offer to get 3 months access for the price of one month. Thank you for supporting us during this incredibly challenging time.
We value our content and access to our full site is only available with a  subscription. Your subscription entitles you to 7-day-a-week access to our website, plus a full digital copy of that week's paper to read on your pc/mac or mobile device.  In addition, your subscription includes access to digital archive copies from 2006 onwards.
Just want to read one issue? No problem you can subscribe for just one week (or longer if you wish).
Subscribe Now
Liquidation of dance school is a loss
Some three years ago as I stood waiting at Taynuilt Station for the train to Oban, a woman and, as it transpired, her teenage son, joined us on the platform, animatedly talking about the son's successful audition and acceptance by Ballet West.
A friendly Taynuilt lady congratulated and welcomed them and hoped he would be very successful in Taynuilt. They had come from Southampton and were returning home to prepare for the Autumn Term with Ballet West.
Sadly the recent events in Ballet West have resulted in liquidation.
I am, however, somewhat shocked at the apparent ready acceptance of the speedy demise of what was potentially part of a Performing Arts Department of the future University of Oban … "Oban is a University Town" as road signs describe Oban … as well as a significant factor in the local economy and artistic community.
Oban and its existing educational power houses – SAMS at Dunbeg, the University of the Highlands, Argyll College will lose a partner in tertiary educational opportunities at the very time all such opportunities should be developing.
Clearly, whatever the future, there needs to be huge changes in the ownership and management of Ballet West – see below – but to claim within days that 'every option was explored to secure funding or alternative partners etc…' seems somewhat too hurried a decision.
When in recent straitened times months of consultations and deliberations have occurred before any rural school catering for two or three pupils was closed, surely more is expected in the case of the closure of a nationally recognised ballet school, apart from its impacts on the local economy and community.
The impacts include:
The loss of consumer demand on the local Taynuilt and Oban economies: some 80 people will no longer be in Ballet West.
The loss of the economic contribution to the local part-time labour force of some 80 young people, as well as the reversal of population loss of an annual local intake of young people that has ameliorated the long-recognised local problem of the flight of post school students to educational establishments elsewhere.
The loss to the local and national performing arts of Ballet West's artistic and educational contribution.
The loss of a prestigious educational opportunity to Oban, as a tertiary sector educational town.
The loss of all year round bus and rail travel demand.
The loss to local children and adults of community dance and ballet opportunities etc.
Immediate appropriate action is of course required.
The ownership and management must speedily be changed.
It is incumbent on the Board of Trustees and the liquidator to involve local and national government , and local and national politicians to explore all potential alternatives.
Transitional management linkages to the Argyll Council, to SAMS, to The Royal Conservatoire of Scotland in Glasgow, to Scottish Opera, if such were willing to co-operate, to The University of the Highlands etc could and should be attempted.
Surely now is an opportunity to put Ballet West on a sustainable platform, supported by the Scottish Government.
The alternative would be alike to the victory of the villain in Tschaikovsky's Swan Lake and a tragedy that Tchaikovsky would have wept over.
Surely such a whimpering demise as envisaged by the liquidator is not the way to end the artistic future dreams of the young man and his mother that I met at Taynuilt Railway Station and of so many other Ballet West students.
Tom Dolan, Taynuilt.
Claims about Salmon farm don't add up
Campaigner and gentleman angler Corin Smith and his colleagues at Salmon & Trout Conservation have long blamed salmon farming for the decline of wild salmon and sea trout along the north west coast of Scotland. However, the evidence to support their claims is extremely thin on the ground.
Mr Smith has been invited to visit salmon farms and to speak to industry representatives but has so far refused to do so.  I can only presume that he is not confident in his claims to answer industry rebuttals face to face. I would suggest that if he was so concerned about the plight of wild salmon and sea trout, he would be willing to explore every possible avenue.
Wild salmon return to Scottish rivers to breed. They do so in response to cues from nature and part of the process involves the biological change to allow them to swim from salt to freshwater. The idea that escaped farm-raised salmon, which the wild fish sector claim to be inferior to truly wild salmon, would suddenly charge up a river and start breeding with any and every wild fish is simply fantasy.
Annual catch records confirm that escaped farmed salmon found in Scottish rivers are few and far between. In the very rare case that interbreeding should occur, any weakness would be quickly bred out as determined by Darwinian survival of the fittest.
Wild salmon and sea trout have been in decline across of all of Scotland for many years and for many reasons. Salmon farming is a convenient scapegoat for Mr Smith and Salmon & Trout Conservation, but should salmon farming ever be transferred to closed containment as they have demanded, it will not bring about a recovery of wild salmon and sea trout stocks to west coast rivers or anywhere else in Scotland.
Dr Martin Jaffa, Callander McDowell, Manchester.
Toilet closure is so 18th century
I couldn't believe this article when I read it on your Facebook page, and later in the Oban Times.  Correct me if I'm wrong, but I thought we lived in the 21st century, not the 18th!
Closing public toilets is a disgusting proposal on so many levels.  Oban, and the rest of Argyll, is an all-year-round tourist destination, not just a summer one, and they expect certain facilities, of which toilets are one.
With regards to toilets in 'commutable distance', which ones are nearest to the one at Ganavan when it is closed?  The nearest to the North Pier one if they are closed?  If you are on foot, or have young children, or have a medical condition like Chrone's disease, this is simply not acceptable.
It wasn't said, but I get the feeling that the council thinks visitors will be able to use the facilities in hotels and businesses. Do they think these businesses would be happy to have people traipsing in, then out again if they don't stay there or purchase items? No!
The alternative is people either, a) soiling themselves or, b) relieving themselves in public spaces, or, c) stop visiting the area altogether, which would not do the local economy any favours. If the police catch anyone relieving themselves in a public area would the fine be waived because the council closed the toilets?  Of course not.
We are supposed to live in a First World country, yet Argyll and Bute Council seems to want to turn Oban and Argyll into a Third World state  Instead of closing toilets, more should be provided.
I'm a regular visitor to Oban with my daughter and I have mobility issues, and yes, when I have to go, I have to go!  This is one of the most inane and self-defeating things I've come across.  Oban is wonderful wee town, but it'll become nothing more the a open latrine if these proposals happen.
Mr R Jackson, by email.
Speeding in Kilmelford
I am writing to the Oban Times, something I rarely do, because I am so concerned about the speeding through the village of Kilmelford.
My letter consists of two parts, both parts applying equally to drivers/riders of motorcycles, cars, motorhomes, vans and trucks.
To the motorists who drive through our village at or about the 30 mph limit I say thank you. To the motorists who persist in driving at speed through our village this part is for you.
There is a large number of you who seem to have difficulty in travelling slowly through
Kilmelford which is actually only 800 metres long, so from start to finish it would make a difference of about 30 seconds in travel time between driving at either 30 mph or 60 mph.
Whilst very few of you drive at excessive speed through Kilmore, Kilninver, Kilmartin,
Ardfern, Connel, Benderloch or Taynuil, you consider it acceptable to drive at 40, 50, 60 and, on a few occasions, in excess of 60 mph past our homes. You obviously have no regard for the law, our safety, your own safety or that of the many pedestrians on the road or pavement.
You all know the law, and the fact you are breaking it, proven by the occasions when a hi-vis vest is hung in a strategic position or when anyone stands on the pavement in hi-vis you all slow to the limit. You cannot say that you have not seen the signs as, in the 800m of roadway where the speed limit applies, there are 36 road signs, one of which is illuminated, depicting the 30 mph speed limit. If you cannot see that number of signs, to borrow a well know retail phrase, 'you should have gone to Specsavers' and you should consider whether you are safe to drive at all.
I hope I do not see any replies to this letter trying to justify exceeding the speed limit as there is no justification unless you are a member of a Blue Light service on the way to an incident.
PLEASE STOP SPEEDING THROUGH OUR VILLAGE. Have some consideration for
the people in Kilmelford, behave like responsible motorists and abide by the law.
David Millward, Kilmelford.
Wearing masks on ferries
I was surprised that there was no enforcement of indoor mask wearing on our ferries to Skye, then Uist and back again.
Around a third of people were not wearing them and staff, of which there were lots, did nothing when going round, despite announcements saying it was a mandatory requirement.
There is little ventilation in lounges and so this puts communities and passengers at increased risk of infection.
Many people wear masks to protect others but a significant number didn't. Sure not all of them were exempt?  I spent a lot of time outside to get away from potential risk. I asked a few people to wear them but many didn't seem to care.
Caz Perry, Science teacher, Sheffield.
Paradox of virus
The paradox of this virus and how it is perceived by politicians, and by health specialists is that many politicians and others with a commercial and monetary interest in 'opening up our communities to the tourist industry seem to have taken the risk of spreading the virus deep into the rural communities of the Highlands and Islands.
From playing safe for three months, they now see fit for many, many thousands of visitors from areas in the UK – where the virus must be widespread and mostly hidden by asymtomatic individuals – to visit.
The virus almost certainly will manifest its presence in communities where the Feb to July cases were almost non-existant.
Graham Noble, Kinlocheil.
Bin the Hate Crime Bill
With anger and dismay expressed by hordes of expert individuals and organisations, all claiming that the proposed Hate Crime Bill poses a serious risk to freedom of speech, arrogant politicians at Holyrood ought to sit up and seriously listen to those wiser that they.
Alistair Bonnington, a former Honorary Professor of Law at the University of Glasgow who taught the First Minister, is on record as saying: 'This is yet another example of the SNP failing to understand fundamental principles of Scots law. They have shown an embarrassing level of ignorance as to how we do things in our Scottish system.'
He added that the SNP is, 'wasting the parliament's time dealing with wholly unnecessary laws…Fundamental human rights freedoms, such as free speech, are not understood or respected by the Scottish Government. The Scottish Government seems to believe that they can create a lovely Mary Poppins world by passing well-meant, but naïve laws!'
Not even Jim Sillars, former Deputy Leader of the SNP, thinks the Bill is wise: 'Freedom of thought, articulated by one's speech, is so fundamental to the civic and intellectual  life of our nation that any attempt by the government to restrict that freedom has to be robustly opposed.'
The Scottish Police Federation (SPF) has slammed the controversial
Bill, warning that it would significantly increase the police's workload and damage freedom of speech. Calum Steele, their General Secretary, said: 'The Bill would move even further from policing and criminalising of deeds and acts to the potential policing
of what people think or feel, as well as the criminalisation of what is said in private.' He added that laws are already in place to tackle criminal conduct, and the Bill will, if passed, 'paralyse freedom of expression for both individuals and organisations by
threatening prosecution for the mere expression of opinion which may be unpopular.'
While countless other public bodies, including the Law Society of Scotland, oppose this preposterous Bill, what Dr Stuart Waiton, a senior lecturer in sociology and criminology at the University of Abertay, has to say ought to be a loud wake-up call to all of Scotland: He has said the Bill might, 'possibly be the most illiberal and intolerant piece of legislation in any liberal democracy, worldwide.' Such remarks are chilling.
While this obnoxious Bill has exposed Nicola Sturgeon, and her SNP colleagues, to be dabbling in the fictional politics of cloud cuckoo land, 'woe unto them' for trying to, once again, hoodwink the people of Scotland. The best they can do with the Hate Crime and Public Order (Scotland) Bill, is quickly discard it in the dustbin at Hollywood,
for the good of freedom and expression.
Donald J Morrison, Inverness.