Our fast disappearing wildlife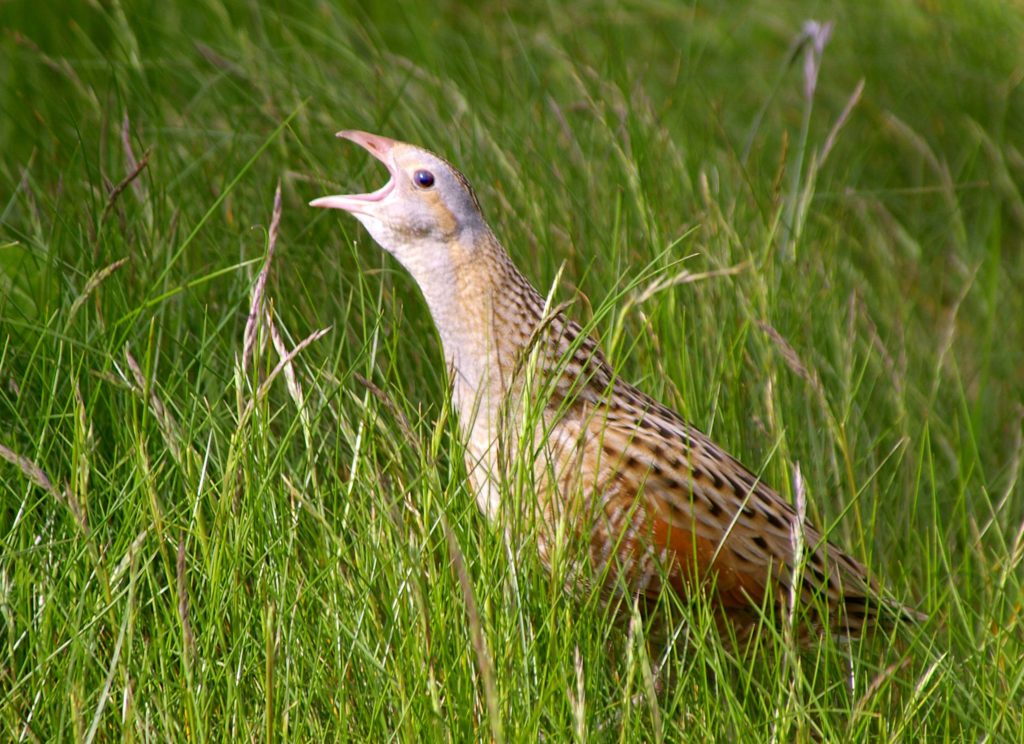 Want to read more?
We value our content  and access to our full site is  only available with a  subscription. Your subscription entitles you to 7-day-a-week access to our website, plus a full digital copy of that week's paper to read on your pc/mac or mobile device In addition your subscription includes access to digital archive copies from 2006 onwards
Just want to read one issue? No problem you can subscribe for just one week (or longer if you wish)
Subscribe Now
If you were rummaging around a shelf of books in a charity shop and found A Vertebrate Fauna of Argyll and The Inner Hebrides, by J Harvie-Brown (H-B) and T Buckley (TB) 1892, the chances are its outward appearance and title would put you off and you would pass on. But, if you paused, picked it up and turned a few pages you would find yourself looking at one of the most interesting and fascinating books about Argyll you are ever likely to come across.
A vertebrate is an animal of a large group distinguished by the possession of a backbone or spinal column, including mammals, birds, reptiles, amphibians, and fishes, but don't let that mouthful put you off either. This is no dry tome. Relying on the unique knowledge and experience of local crofters, landowners, gamekeepers, sportsmen, shepherds and lighthouse-keepers, Harvie-Brown and Buckley produced their monumental Fauna series covering the natural history of every parish in the west, from Argyll to Orkney and Shetland, and occasionally to the east.
Much more than a list of animals, fishes and birds, these eight volumes covering Deeside; the Moray Basin; Orkney; Shetland; Sutherland; Caithness and West Cromarty; the Outer Hebrides; Argyll and the Inner Hebrides and the North West Highlands and Skye, have just as much information about the people who lived there and how they interacted with its wildlife.
Harvie-Brown (1844-1916) was a Stirlingshire landowner educated at Murchison, Edinburgh and Cambridge Universities and was passionate about hunting, fishing and shooting. He was a big powerful bearded man and a great talker, full of humour with a fund of good stories. Aged 18, he published the first of many ornithological notes in the Zoologist. His other books were; The Wonderful Trout; The Annals of Scottish Natural History (co-edited); The Capercailzie in Scotland (1879) followed by The History of the Red Squirrel in Great Britain which sold out so quickly that even Queen Victoria had difficulty in getting a copy for the Balmoral Library.
Harvie-Brown regularly visited Sutherland. From the information he gathered there he was able to publish his first Fauna of the county with Buckley, an English resident, in 1887. In that year his private steam yacht, Shiantelle, was launched in Fraserburgh which helped him get around the Hebrides and further afield. John Love, the well-known Scottish naturalist and author of Rum – A Landscape Without Figures, (Birlinn 2001) and many other remarkable books, records: 'That at the time of his death [Harvie-Brown] had published some 250 titles, a priceless historical record, which greatly advanced Scottish natural history and which remain a worthy and abiding tribute to a remarkable man.
'However, it is for his monumental Vertebrate Faunas that he will always be remembered. His esteem as a naturalist earned him fellowships from the Royal Society of Edinburgh and the Zoological Societies of both Edinburgh and London. He was especially proud to have been elected an honorary member of the American Ornithologists' Union and in 1912 the University of Aberdeen conferred upon him an honorary degree of LL.D.
'He died on 26 July 1916 and was buried in the family graveyard at Dunipace.'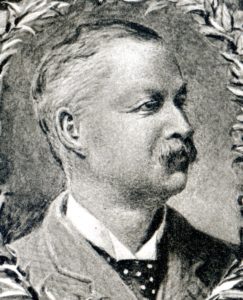 Love, whose next book is about Highland Naturalist, tells me Buckley, Harvie-Brown's colleague and co-writer, was the son of a clergyman from St Thomas's, Old Trafford, near Manchester and educated at Rugby and Cambridge. He first arrived in Scotland in 1869 as a guest of Donald Cameron of Glenbrittle, Skye. The following year he took the shooting rights of Gordonbush, Brora, eventually buying the small estate of Rossal on the River Cassley in Sutherland which he quickly sold for whatever reason and moved to Inverness where he lived until his death in 1902 aged 56.
The value of the Fauna series lies in the references to the sheer volume of birds and animals which were around at the time when Harvie-Brown and Buckley were collecting data, but are no more. There is a reason for their disappearance and that is, firstly, the law against shooting birds of prey was very laxed, secondly, the Victorian bug for killing everything that moved so that it could be examined, drawn, stuffed and then mounted in glass cases to stand in some stately hall or fill thousands of drawers in natural history museums. Osgood Mackenzie (1842-1922), creator of the famous gardens at Inverewe and author of A Hundred Years in the Highlands, first published in 1921, writes of killing thousands of birds and animals, many now rare or almost extinct, then wondering towards the end of his life why so many of them were no longer to be seen.
Sadly, for all their interest in the natural world, Harvie-Brown and Buckley were not squeaky clean in this respect although, in all fairness in the 1890s the first named printed privately a leaflet on ospreys which he circulated to all of Scotland's county councils, pleading for better protection of the species.
In the Vertebrate Fauna of Argyll and the Inner Hebrides, Harvie-Brown puts up a little prayer to the proprietors and shooting tenants of lands formerly and presently occupied by white-tailed eagles to take active measures for their future protection. Rum is specifically mentioned in that respect, an island he had considered purchasing in 1886. Had he not been persuaded against it, it is likely that the species may never have become extinct in Britain, although today it has made a remarkable come-back. Too many, too quickly, some shepherds would say given their liking for new born lambs. But then if estates in Morvern and Mull, for example, are over-shooting deer in favour of planting quick-growing trees and continue to annihilate the common rabbit with that vile disease myxomatosis, what can they expect? If a fox or an eagle can get a rabbit or a deer calf to take back to its young, it will be less likely to look at a lamb.
These days, when farming consists of filling in a grant or a subsidy form, why worry about a few rabbits? Perhaps if SNH and DEFRA (Department for Environment Food & Rural Affairs) were to lobby for a grant for rabbits and deer in the spring, the situation would quickly change.
Corncrakes, formerly called land or corn rail, are on the verge of extinction. Why? In the Fauna of the North West Highlands and Skye (1904), we read that in certain lodges they were considered such a nuisance at night, disturbing the sleep, especially of the lady guests, that the owner ordered them to be shot.
I am told that I shouldn't be too hard on Harvie-Brown or Buckley as they were no worse than many of their day. Harvie-Brown initiated a series of detailed bird reports from lighthouse keepers all over the country which were published in annual reports and ultimately collated by Eagle Clarke in the RHS, Edinburgh as 'Studies in Bird Migration' 2 vols (1912). H-B also had a perceptive eye for conservation and left his library to the Royal Scottish Museum. I suppose these old naturalists were just pursuing their hobby in the only way they knew how, before binoculars and field guides, so some of them, we should have a certain sympathy for.