Morvern Lines – 16.4.20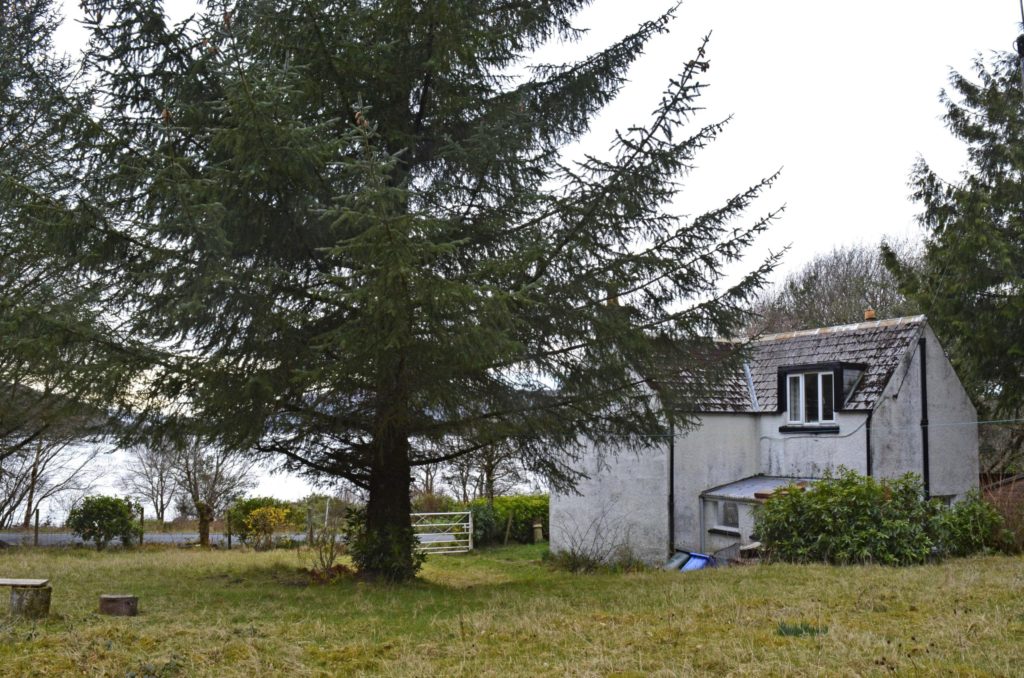 Want to read more?
We value our content  and access to our full site is  only available with a  subscription. Your subscription entitles you to 7-day-a-week access to our website, plus a full digital copy of that week's paper to read on your pc/mac or mobile device In addition your subscription includes access to digital archive copies from 2006 onwards
Just want to read one issue? No problem you can subscribe for just one week (or longer if you wish)
Subscribe Now
Calum of the Glen – part three
'To the residents lavish entertainment existed all around them; and affluent well-known personalities visited it as invited guests, particularly during the stalking season. I asked him during our long acquaintance, and possibly on more than one occasion, which was his best and most difficult stalk there. He always replied that it was  with Sir Robert Hermon-Hodge, who I believe became afterwards, Lord Wyfold, and the venue in Gleann-na-Earradh – Harris Glen.
The incident, unconnected with his vocation he liked to recall, referred to when he received orders to get a bottle of water from Eas Choire na Grunnd and give it to the Rev Mr Sinclair to take south with him when going to baptise Sir George and Lady Bullough's daughter. The reason, of course, was to use it for the baptismal ceremony.
In 1910, Calum came to reside at Salen, Sunart where he bought a house, which himself and his wife conducted as a boarding house.
He had been in the district once before to take some wild goats from the farm of Ardery near my residence, to Rum, but though he told me he passed with the goats in front of Bunalteachan cottage, I was at too tender an age to know what such an animal was. I certainly have recollections later of some of the herd which were left behind. I wonder if there are still descendants of these goats in Rum. Wild goats were also taken to the island from Glenlyon about the same time. [13]
Shortly after coming to Salen, he got employment as a keeper on the Sunart estate. In 1913 the shootings on his beat were let to a Captain Austin who happened when the stalking began to be making bad misses with his initial shots. Every time he did this Calum would remark in Gaelic, "A bhougair bochd"" (You poor b****r). Anyway he happened one Saturday morning to grass the stag with the first shot, turned to Calum and said, "Am I a bougair bochd now?"
Resipole farm where I worked was on his ground, so he called fairly frequently there, sometimes to give a hand at sheep-shearing at which he was quite expert and on other occasions on his way home from the hills. As I write these reminiscences, I clearly see in my mind him sitting one evening in late April in an armchair in the farmhouse kitchen and looking very attentively for about five minutes at a big tom cat sitting on the fender at the fire, then turning  to the housekeeper he said, "Anne, I think there are kittens in that cat".
She looked at him rather amazed before exclaiming, "What! you're not wise, how can there be kittens in the cat and he is a tom cat." Without the slightest hesitation he replied, "That makes no difference at this time of the year".
Similarly I see him on another occasion after he became tenant of the croft beside me, preparing the tea for a joiner putting a new floor in his kitchen. Seeing Calum slicing the bread with a dirk some gentleman sportsman had given him, the joiner rather of a nervous type said to me, "Look! Look! what is he slicing the bread with?" "It's all right" came the reply, "It only killed one man".
I am quite certain from that moment the appetite of the joiner for his tea degenerated.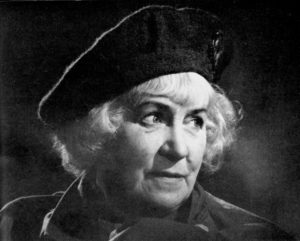 After the death of his wife, Calum sold the boarding house and when he attained the age of 70, retired from keepering and became the tenant of the croft beside me in which he was succeeded by Miss Wendy Wood – two interesting personalities though of different character, and kind neighbours.[14]
Here he settled, contented and happy, growing older in body but remaining young in spirits. For a few years his sole companion was Col Hew Charles French, a grey rather tiger striped cat. I can assure that more than one real colonel called to enquire for Col Hew's welfare. Neighbours and passersby of all classes frequently called on him.
The farm children stopped regularly to and from school when he regaled them with stories of the colonel's night activities but more so with the exploits of his imaginary housekeeper, Flora Livingstone on aeroplane flights.
If he had lived in this space time I am sure he would have made her the first woman astronaut.
His weekly outing was to Salen, three miles away, to collect his pension, visit many of his old acquaintances there and, in the summer time, make a few new ones. Every year he went to the Oban Games, how many he had attended in his lifetime I forgot to ask him, but they must on his reminiscences of them have been considerable.
The years till he was well over the four score mark visited him lightly but in the autumn of 1946 the legs which had carried him triumphantly on the peaks of Glenorchy, Glenfinlas and Glenlyon as well as those of Rum, Sunart and north Morven began to fail.
'After New Year 1947, he 'toddled doon the brae' rather rapidly and had to be removed to Oban, where he did not survive for long. Strangely, he passed away in the town where he was born, venerable in age, well known to young and old.
Calum of the Glen's interesting life came to an end, but to me and no doubt others, his memory remains.'
Notes
[13] Wild goats are still present on Rum although their numbers have been much reduced lately by Scottish Natural Heritage because of their eating habits. Of all the superlatives inherited by SNH on Rum there are none more so than the herds of wild goats. Although all goats are descended from domestic stock it is possible that those on Rum come from stock brought to the island thousands of years ago by Neolithic farmers, or later by Norse invaders who are known to have carried them alive in their long ships as a source of food and clothing.
[14] Wendy Wood (1892-1981) was a campaigner for Scottish Independence. In 1928 she was one of the founders of the National Party which grew into the Scottish National Party, but in the 1930s decided that a non-party approach to Home Rule was more effective, although it often created controversy.
On Bannockburn Day in 1932, she led a group of nationalists into Stirling Castle, then an Army barracks as well as being open to tourists, to tear down the Union Flag and replace it with Scotland's lion rampant. Eric Linklater, the writer and poet,  wrote that she flushed the Union Jack down the lavatory, and she sued him for libel, eventually settling out of court for a farthing damages. In 1972, Wendy went on a hunger strike for home rule which effectively failed but as a result, in 1979, Scotland was given a referendum on the matter.
A colourful figure who marched to the beat of a different drum, she was also a gifted artist, sculptor and writer. She wrote 10 books, three of which, 'Mac's Croft'; 'Moidart and Morar' and 'From a Highland Croft', were written when she lived in West Lochaber – the last mentioned being Ledaig –  Calum's croft. Alastair Cameron wrote, "In her Scottishness, Wendy may have on occasions displayed a fiery spirit but I can in all sincerity pay her the compliment of a good neighbour and a friendly personality'.