BUSINESSES OPEN FOR OUR COMMUNITIES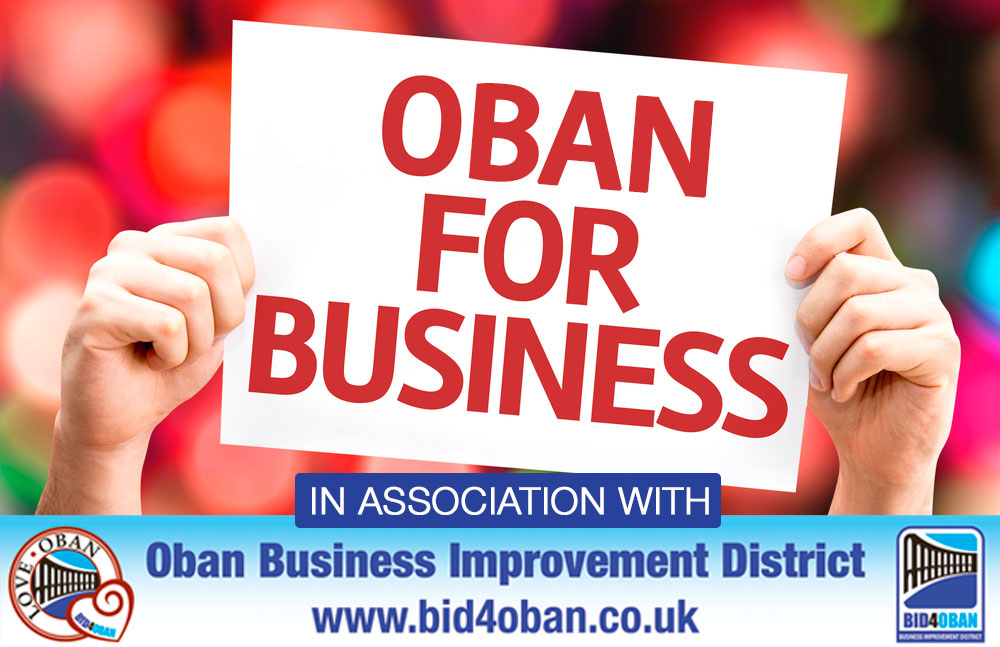 Want to read more?
We value our content and access to our full site is only available with a  subscription. Your subscription entitles you to 7-day-a-week access to our website, plus a full digital copy of that week's paper to read on your pc/mac or mobile device.  In addition, your subscription includes access to digital archive copies from 2006 onwards.
Just want to read one issue? No problem you can subscribe for just one week (or longer if you wish).
Problems logging in and require
technical support?
Click here
Subscribe Now
OPEN FOR BUSINESS IN OBAN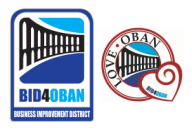 OPEN FOR BUSINESS IN OBAN
We are publishing this information in association with BID4OBAN and ObanFM, supported by the Scotland's Towns Partnership. Helping to provide resilience for our local business community. Many of these businesses are working under extreme pressure to bring quality products and services to the people of Oban and beyond.
Please remember to exercise caution when shopping and only shop for essential supplies. Along with our wonderful NHS staff and carers, our local food, fuel, news platforms and home supply businesses are our community champions!
We realise that many more businesses would love to be open, serving locals and visitors alike – our deepest empathy goes out to these businesses and we look forward to seeing their doors wide open when this is all over.
Please feel free to get in touch with us if you would like to feature your business, or know a business that should be included. Email adverts@obantimes.co.uk. Let's spread the word as much as we can!
PLEASE NOTE: You should wear a face covering in an enclosed space or where you will come into contact with people outside your household or support bubble and most businesses require you to call prior to attending their store/shop.
HAIR SALONS
Salons & Barbers with shopfronts – not mobile services are permitted to open from 5th April by appointment only. Beauty treatments can commence from 26th April. Please call the business for more details.
AMORE HAIRDRESSING
Mon 9am-3pm
Tue 9am-5pm
Wed & Thu 9am-8pm
Fri 9am-5pm
Sat 9am-3pm
Tel: 01631 566007
THE ARK
Mon-Sat 9am-8pm
Tel: 01631 566998
AVALON HAIR & BEAUTY
Tel: 01631 563964
CLARE PEARSON HAIR & MAKE UP
Tues 9am-5pm
Wed 9am-8pm
Thur 9am-6pm
Fri 9am-8pm
Sat 9am-5pm
Tel: 01631 570072
CLIPPERS OF OBAN
Tue-Fri 8am-12pm
Sat 8am-1pm
Tel: 07890 879427
GLOW HAIR & BEAUTY
Tue 9am-6pm
Wed 9am-5pm
Thur & Fri 9am-7.30pm
Sat 9am-4pm
Tel: 01631 565096
REFLECTIONS
Mon-Fri 9am-5pm
Sat 10am-4pm
Tel: 01631 564337
FLORA'S
Tue 9am-5.30pm
Wed 9am-4.30pm
Thur 9am-8pm
Fri 9am-4pm
Sat 9am-2pm
Tel: 01631 562223
RUTHERFORDS
Tue & Wed 9am-6pm
Thur 9am-8pm
Fri 9am-6pm
Sat 9am-4pm
Tel: 01631 565411
SPRUCE
Mon & Tue 10am-5pm
Wed 10am-6pm
Thur 10am-8pm
Fri 10am-6pm
Sat 10am-4pm
Tel: 01631 566753
TRINTY
Mon 9am-3pm
Tue 9am-5pm
Thur 9am-8pm
Fri 9am-6pm
Sat 9am-4pm
Tel: 01631 566696
BUILDING, DIY, HOME, GARDENING & SERVICES
BUILDBASE
Mon-Fri 7.30am-5pm
Sat 8am-12pm
Tel: 01631 563948
CAKEBREADS GARDEN CENTRE
Mon – Sat 9.30am-4pm
Tel: 01631 565141
CITY PLUMBING SUPPLIES
Mon-Fri 7.30am – 5pm
Sat 8am-12pm
Tel: 01631 567640
CITY ELECTRICAL FACTORS
Mon-Fri 7.30am-5.30pm,
Sat 8.30am-12pm
Tel: 01631 562362
CRAIGARD DÉCOR
Mon – Fri  9.00am – 5.30pm
Sat 9am-1pm
Email: antonycave@aol.com
Tel: 01631 562680
HIGHLAND FASTENERS
Mon-Fri, 7.30am-5pm
Sat 8am-12pm
Tel: 01631 570584
HIRE & SUPPLIES
Mon-Fri 7.30am-5pm
Tel: 01631 566306
HOMEBASE
Mon-Sun 9am-6pm
Tel: 0345 640 7807
KINLOCHLAICH GARDEN CENTRE
Mon-Sun 10am-4pm
Collection & delivery available
Tel: 07881 525754 / Email fiona@kinlochlaich.plus.com
MACLEOD TV
Tel: 01631 564310 / Email:  office@macleodtv.co.uk
MACQUEEN BROS
Open for local moves and self storage
Tel: 01631 564848
SCREWFIX
Mon-Fri 7am-8pm
Sat 7am- 6pm
Sun 9am-4pm
Tel: 03330 112112
WEST HIGHLAND GAS LTD
Deliveries and collection
Mon-Fri 8am-5pm
Tel: 01631 564050
CHEMISTS AND HEALTHCARE
Try to avoid contacting your pharmacy by telephone, unless it is essential.
ARGYLL AND BUTE COSMETIC DENTURES
Tel: 01631 566631
BOOTS THE CHEMIST, GEORGE STREET
Mon-Sat 9am-5.30pm
Tel: 01631 562517
BOOTS THE CHEMIST, BESIDE DOCTORS
Mon-Fri 10am-6pm, Closed 1pm-2pm for lunch
Sat 9am-1pm
Tel: 01631 564560
CAROL LEKALAKE OPTOMETRIST
Tel: 01631 569924
GORDON'S CHEMIST
Mon-Sat 10am -5.30pm. Closed 1pm-2pm for lunch
Tel: 01631 562053
JOHN WALLACE OPTOMETRIST
OBAN PRACTICE-Open by appointment only.
Precautions in place.
Tel: 01631 563170
MY DENTIST SHORE ST
Tel: 01631 563006
OBAN DENTAL CARE
Tel: 01631 562791
OBAN DENATL CLINIC (LORN HOSPITAL)
Tel: 01631 571125
SPECSAVERS
Mon-Sat 9am-5.30pm
Sun 11am-4pm
Tel: 01631 567770
FUEL STATIONS & SUPPLIERS
All service stations also stock a vast range of food, wine, groceries, confectionery and newspapers.
BIRCHWOOD GARAGE
Mon-Sat 6.30am-6pm
HALFWAY HOUSE
Mon-Sun 7am till 7pm
OBAN FILLING STATION
Mon- Sat 7am-8pm
Sun 8am-8pm
GARAGES
All garages are sticking to strict guidelines, please call beforehand.
ALL CARS & COMMERCIALS
Mon-Fri 8am-5pm
Tel: 01631 565555
CJ AUTO REPAIRS
Mon-Fri 8.30am-5pm
Tel: 01631 566009
FIN'S PLACE
Mon-Fri 8.30am-5.30pm
Tel: 01631 566 220 or 07766 757 013
FLIT
Mon-Fri 9am-5pm
Email: flit@btconnect.com
Tel: 01631 566553
KWIK FIT
Mon – Fri, 8.30am-6pm
Sat 8.30m-5pm
Sun 10am-4pm
Tel: 01631 566282
KERRIE'S TYRES
Mon-Sat 8.30am-5pm
Tel: 01631 570 000 / 0787 6762631
HALFORDS MCCONECHY'S
Mon-Frii 8am – 6pm
Sat 8am-5pm
Tel; 01631 570047
MUNRO'S GARAGE
Mon-Fri 8.30am-5.30pm
Sat 9am-12pm
Tel: 01631 564463 to book your vehicles in.
MORRISON MOTOR REPAIRS/VEHICLE HIRE
Mon-Fri, 9am-6pm
Sat 9am-2pm
Tel: 07825 581171
RODDY'S GARAGE
Mon-Fri 8am-5.30pm
Tel: 01631 565882
SCOTT ROBERTSON ACCIDENT REPAIRS
Mon-Fri 8.30am-5.30pm
Tel: 01631 569441
TRAILWEST
Mon-Fri 8.30am-5.30pm
Tel: 01631 563638
LOCAL FRESH FOOD & DRINK SUPPLIERS
Argyll has a unique natural larder and a range of passionate artisans and suppliers to choose from. With home deliveries too!
ALBA KITCHEN GARDEN
Mon-Sat 9.30am-5.30pm
Tel: 01631 563645/ 07778 003833
D WATT & SON
Tues- Sat 9am-1 pm.
Fresh shellfish and fish
Tel: 01631 562358
GO NAKED VEG ONLINE & SHOP
Shop: Tues – Fri 10am-6pm
Sat 9am-5pm
Home delivery via website
Website: www.gonakedveg.co.uk
Tel: 01631 358200 / 07585 177444
IAIN DARLING/WYNNE BUTCHERS
Mon-Sat 9am-2pm
Tel: 01631 567400
JACKSON BUTCHERS
Tue-Sat 9am-4pm
Tel: 01631 562016
MILLSTONE WHOLEFOODS
Mon-Sat 9.15am–5.15pm
Tel: Saffron on 01631 562704
Email contact@millstonewholefoods.co.uk
TASTE OF ARGYLL
Mon-Sat 10am-5pm
Tel: 07882 226675
THE OBAN BEER SELLER
Orders placed by email and contactless payments.
Tel: 07796 418973
Email: obanbeerseller@gmail.com
OBAN FOOD HUB
Order online by midnight Tuesdays www.thegreatbritishfoodhub.com/hubs/oban-1, collect Thursdays between 4pm-6pm from Scout Hut behind Cathedral.
LEGAL, PROPERTY AND INSURANCE SERVICES
ANDERSON BANKS SOLICITORS & ESTATE AGENTS
Mon-Fri 9am-5pm
Oban Office: 01631 563158 Email: info@andersonbanks.co.uk
Benbecula office: 01870 602061 Email: uist@andersonbanks.co.uk
DAWSONS ESTATE AGENTS
Residential Sales & Lettings
Mon-Fri 10am-4pm
Tel: 01631 563901
Email: mandy@dawsonsestateagents.co.uk
E THORNTON & CO
Answering machine service.
Tel: 01631 566 771
Email:info@ethornton.co.uk
DM MACKINNON SOLICITORS & NOTARIES
Contact by telephone/email
Tel: 01631 563 014.  Answering machine service
Email: info@dmmk.co.uk
MARSH COMMERCIAL (formerly Clark Thomson)
Mon-Fri 9am-5pm. Open for business as usual
Tel: 01631 567675
Email: graeme.bass@marshcommercial.co.uk
MACPHEE & PARTNERS
Mon-Fri 9am – 5pm
Tel: 01631 562308
Email: law@macphee.co.uk
MORHAM & BROTCHIE
Mon-Fri 9am – 5.15pm
Tel: 01631 563 721
Email: admin@morhambro.co.uk
STEVENSON KENNEDY SOLICITORS
Tel: 01631 562317
Email: mail@stevensonkennedy.co.uk
WYLIE & BISSET
CALL OUR DEDICATED HELPLINE
Tel: 0141 566 7096
NEWSAGENTS AND CONVENIENCE STORES
Most stores have put crowd control measures in place. Please remember to wear face coverings in enclosed spaces.
ALBANY STORES
Sun-Thur 6am-6pm
Fri-Sat 6am-7pm
Tel: 01631 564635
SOROBA SHOP
Mon-Thur 8am-9pm
Fri-Sat 8am-10pm
Sun 10am-9pm
Tel: 01631 562999
McCOLLS
Mon-Sat 6.30am-10pm
Sun 7.30am-10pm
Tel: 01631 569896
DUNOLLIE STORES
Mon-Thur 10am-8pm
Fri-Sat 10am-9pm
Sun 10am-7pm
Tel: 01631 566544
HANNAH'S
Mon-Sat 6am-8pm
Sun 6am-6pm
Tel: 01631 566913
DUNBEG STORES
Mon-Fri 7am 10pm
Sat 8am10pm
Sun 8am-9pm
Tel: 01631 566576
CONNEL VILLAGE STORE
Mon-Fri 6am-3pm
Sat 7.30am-3pm
Sun 7.30am-1pm
In store post office Mon-Fri 9am-1pm, Sat 9am-12pm
Tel: 01631 710219
THE PINK SHOP
Mon-Thur 7am-9pm
Fri-Sat 7am-10pm
Sun 8am-9pm
Tel: 01631 720201
BALVICAR STORES
Mon-Fri 8.30am-6pm
Sat 9am-6pm
Sun 9.30am-2pm
Tel: 01852 300373
RESTAURANTS AND TAKEAWAYS
While sit in is not allowed, most eateries are offering a takeaway service from the door. Please call prior to arrival.
CORIANDER
Wed-Sun 5pm-9pm
Tel: 01631 570806
GEORGE STREET FISH TAKE-AWAY
Mon- Sun 11am-8pm
Tel 01631 566664
KRONKS
Mon-Sun 9am-3pm
01631 358019
KEBABISH OF OBAN
Mon-Wed 4pm-12am
Thur 4pm-12.30am
Fri-Sat 3pm-1.30am
Sun 3pm-12.30am
Order online at kebabishofoban.co.uk
Tel: 01631 566885
NEW ROYAL CHEF
Mon-Sun 5pm-10pm
Closed Tuesday
Tel: 01631 570889
NORIES FISH & CHIPS
Mon-Sun 11.30am-8.30pm
Tel: 01631 563736
OBAN GRILLHOUSE
Mon-Sun 5pm-11pm
Collection or delivery
Tel: 01631 358246
PIAZZA
Thur 5pm-6.45pm
Fri-Sun 5pm-8pm
Take away service for collection & delivery
Tel: 01631 563628 / Web www.piazza.touchtakeaway.net
YUWU CHINESE TAKEAWAY
Wed-Sun 4pm-8pm
Tel: 01631 565078
Web: www.yuwu.co.uk/take-away
SERVICES & LOCAL RETAIL
CGL (Oban)
Printing, signage and office supplies.
Email: info@cg-ltd.co.uk
Tel: 01631 565485
ERIC SMITH WORLD TRAVEL
Open for new and existing bookings
Email: eric@gowestravel.co.uk / dianne@gowestravel.co.uk
Or FB message
MATRIX COMPUTERS
Email info@matrixcomputers.co.uk
Tel: 01631 571571
OBAN COMPUTER SERVICES
The shop is open by appointment. Remote support available.
Tel: 01631 566561
SCOTTISH ISLAND JEWELLERY
Order online and over the phone, repairs by post. Free delivery on orders over £20
Tel: 01631 570005 / 07760 297957
Email; scottishislandjewellery@gmail.com
THE THISTLE & THE ROSE FLOREST
Taking order online and over the phone for contactless delivery
Email: justine@thethistleandtherose.co.uk
Tel: 01631 654219
WEBSTERS OF OBAN PHOTOGRAPHIC CENTRE
Email: obanphotographic@btconnect.com
Tel: 01631 562917
SUPERMARKETS & FOOD-HALLS
Most superstores in town are operating crowd control measures to help manage social distancing, with hand sanitiser for customer and colleague use.  They are working tirelessly to restock shelves daily. Please be patient and kind.
ALDI
Mon-Sat 8am-10pm
Sunday 9am-7pm
BOOKERS CASH AND CARRY
Mon-Fri 7.30am-4pm
Sat 7.30am-1pm
FARMFOODS
Mon-Fri 8am-8pm
Sat 8am-7pm
Sun 9am-6pm
LIDL
Mon-Sat 8am-10pm
Sun 8am-8pm
MARKS AND SPENCER
Mon-Sat  8am-8pm
Sun 9am-6pm
TESCO
Shopping: Mon-Sat 7am-10pm, Sunday 8am-8pm
Petrol Filling Station – Mon-Sat 6am-8pm, Sun 7am-8pm
Post office – Mon-Fri  9am-5.30pm, Sat 9am-12.30pm, Closed Sunday
Café – closed
SPORT AND FITNESS
OBAN CYCLES
Shop Wed-Sat, 10am-5pm
Email: obancycles1@gmail.com
Website: obancyclescotland.com
Tel: 01631 566033
THE SPORTS SHOP
Open for click and collect
Mon-Sat 10am-4pm
Tel: 01631 562050
Email: thesportsshop-oban@btconnect.com
OUTSIDE EDGE
Open for click and collect
Tel: 01631 566617
Web: www.outsideedgeoban.com
TAXIS
For essential travel only
A2B TAXIS
07493 120917
ARGYLL TAXIS
01631 565293
ETIVE TAXIS
01631 566880
LORN TAXIS
01631 564744
OBAN TAXIS
01631 564148/566676/564666
VETS AND PET SERVICES
OBAN VETERINARY SURGEONS
Visit via www.obanvets.co.uk for full Covid-19 guidelines with regard to our services
Tel: 01631 562876
PETS AT HOME
Mon-Sat 9am- 6pm
Sun 10am -5pm
Tel: 01631 571230
CREATURE COMFORTS
Mon-Sat 10am-2pm
Mail order deliveries available.
Tel: 01631 563150
USEFUL INFORMATION
HOME-START LORN
Home-Start Lorn is a well established, growing charity, serving the communities of Oban, Lorn and Mull, whose volunteers provide support, friendship, practical help and guidance to young families with at least one child under the age of 5
Tel: 07718 768305
HOPE KITCHEN
Hope Kitchen is now delivering/providing food assistance to people who are experiencing financial difficulty at this time. Please don't hesitate to get in touch either via messenger or on 01631 565730 if you find yourself short of essentials.
New Hope is staffed Monday to Friday 10am-4pm. Parcels can be picked up 11am-2pm
MOLEIGH RECYCLING CENTRE
Mon-Fri 9am-4pm
Sat-Sun 11am-4pm
In order to keep both staff and customers safe, please ensure you follow social distancing rules when using the site, and stay 2m apart from staff and other customers
If any sites become too busy or full, or if too much traffic is queueing, the site may need to be closed temporarily.
OBAN FM
103.3FM
Your community radio station bringing
you all time favourites and news, 7 days a week
ROYAL MAIL
Albany Street Sorting Office
Mon 7am-9am
Tue 8am-10am
Wed Closed
Thur-Fri 8am-10am
Sat 8am-12pm
Sun Closed
WEST COAST MOTORS
At this time the new levels will not impact on West Coast Motors service levels.
For all information relating to bus travel during this pandemic please visit  www.westcoastmotors.co.uk/travelling-bus
Please feel free to get in touch with us if you would like to feature your business, or know a business that should be included. Email adverts@obantimes.co.uk
Information correct at time of going to print. This page will run in the Oban Times every week for as long as necessary – printed information will be updated weekly.