Shinty suspended amid coronavirus concerns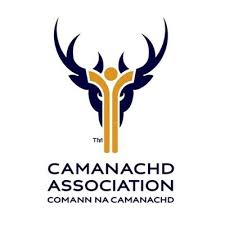 Want to read more?
We value our content and access to our full site is only available with a  subscription. Your subscription entitles you to 7-day-a-week access to our website, plus a full digital copy of that week's paper to read on your pc/mac or mobile device.  In addition, your subscription includes access to digital archive copies from 2006 onwards.
Just want to read one issue? No problem you can subscribe for just one week (or longer if you wish).
Subscribe Now
All shinty has been postponed with immediate effect and until further notice amid increasing concerns in relation to the spread of COVID-19 (coronavirus).
The Camanachd Association informed all clubs last Friday that, following advice issued by the Scottish and British Governments over recent days, it had decided to postpone all matches under their control until further notice.
The announcement came on a sporting day of drama which began when the English premier and football leagues suspended all football under their remit until at least Friday April 3.
The Scottish Professional Football League took matters a stage further by calling a halt to all domestic professional and grassroots football under the jurisdiction of the Scottish Football Association, including the Scottish Women's Premier League, until further notice.
SPFL chief executive Neil Doncaster said it was 'neither realistic nor possible' to continue with matches. Other sports including rugby, golf, Formula 1 and cricket followed suit.
Whilst it is unlikely most shinty matches would have exceeded the 500 person quota put in place by the Scottish Government for events, concerns remained regarding the risk associated with the spread of the virus, particularly to those most vulnerable and for those travelling long distances in close proximity to others.
Consequently, shinty's governing body took what it described as the 'difficult' decision to postpone all matches.
A Camanachd Association spokesman said: 'With events moving so quickly on this unprecedented circumstance, we have taken medical advice throughout the week and, as the public concern for this situation has grown, we now feel it is incumbent on us to postpone all matches.
'The well-being of the people in shinty communities is primary in this decision and we hope this decision removes any expectations or pressures on participating during a time that we can be focused on doing all we can to supress the spread of the virus.'
Shortly after the announcement, the Camanachd Association issued a further statement recommending that the suspension include all fixtures, training, festivals and other events.
A spokesman added: 'In light of the government restrictions on public gatherings and the resulting pressure on emergency services and healthcare provision, the Camanachd Association has postponed all fixtures under our auspices whilst a further assessment can be made and to reduce any additional pressure our activities may have otherwise had on emergency services.
'Ultimately, training sessions are outwith the Camanachd Association's jurisdiction and remain a club and player decision. We know that being physically active is one of the best things we can generally do to reduce the risk of infection and stay healthy, however, our guidance at present is focused on the well-being of all members and their families during such an uncertain time.
'Additionally it should not be overlooked that one of the age demographics most vulnerable to the coronavirus is older people, many of whom play important roles in shinty clubs.
'As a result, we postponed all shinty fixtures and advise, at this time, this should include training. We will endeavour to provide due notice to clubs ahead of any future shinty matches so there is time to re-start training.
'In addition, during this uncertain time, we would also encourage clubs, where possible, to have committee meetings via video conferencing using software such as Google Hangouts. Anyone with any symptoms should not attend any committee meetings.'
Reflecting on what are unprecedented times during recent years, Oban Camanachd assistant manager Kenny Wotherspoon said: 'The first thing to say is shinty is just a small part of a much bigger picture here and you only have to look at what is unfolding in places such as Italy to see the dangers. The safety of our players, officials, supporters and the wider community is the most important thing and hopefully these steps will help limit the effects of the virus. Health is the most important thing.
'If you consider matters from a shinty perspective, initially we thought this weekend's matches would go ahead. Mossfield would certainly have been playable for the Fort William match. It was a good day on Friday so the pitch was dried out and there wasn't enough rain on Saturday morning for a postponement.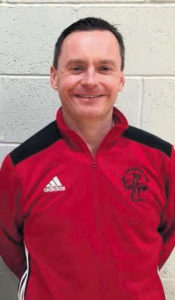 'However, the Camanachd Association decision was made and even though shinty doesn't normally attract crowds of more than 500, this is precautionary and we understand the reasons involved.'
'The boys have been training hard with a fitness trainer every Monday and Wednesday since the second week in January, as well as doing their own thing, so they were well prepared for the start of the season. We'll just have to see what happens but, if it is going to be a long lay-off, we will need notice before we return as we'll pretty much have to do a pre-season again. You just can't go straight into matches after a long lay-off as that is when things like muscle injuries occur.
'The situation is changing by the day and we don't know what will happen next. We'll encourage the boys to do their own thing regards training as the Camanachd Association has advised against group training sessions. That might be taken out of our hands as things like training halls at schools may become unavailable.
'We will just have to monitor the situation though as if we follow sports such as football, we could be out of action for some time.'
There were similar thoughts from Oban Celtic assistant boss Les Kinvig who said: 'This is much more serious than the game of shinty and we all recognise that.
'We still have to decide what to do regarding our training. The boys are the fittest they have ever been going into a season and we don't want to lose that.
'They have been training twice a week with two fitness instructors and it looks as if that may have to stop. If so, we'll need to rely on the boys doing their own thing. We considered having a bounce game on Saturday to keep the boys ticking over or we could have played for the Bob Wylie Memorial Trophy but we decided that wouldn't be the right thing to do.
'Other sports, such as football, have spoken about potentially a four month lay-off. If that were the case, when would we re-introduce shinty? When it does come back, we would need a period of notice as we'd have to re-start with a pre-season before playing competitively again. If the boys aren't properly prepared, you run the risk of injury and players being out for even longer.
'You can see how the virus has spread in other countries so we totally appreciate why the Camanachd Association has taken this decision. There would be risks with having boys travelling in the bus together to and from matches as themselves.
'However, if professional sports don't re-start soon, it is hard to see how amateur sports such as shinty can. It would be frowned upon.'
The Women's Camanachd Association also issued a statement clarifying its position in relation to coronavirus and fixtures.
A statement read: 'Given the current developing situation in the UK and the announcements by the Scottish Government, Scottish Football Association and other sporting bodies, and in the best interests of player and community health and to help slow the spread of COVID-19, the WCA committee has decided all WCA governed shinty will be postponed until further notice.'
Oban Celtic work towards Silver Award
Oban Celtic is working hard to achieve a Camanachd Association silver clubmark award by this summer.
The Oban side was presented with their bronze clubmark award during the close season and are determined to progress to the next level.
The clubmark scheme is aimed at helping clubs become more organised, including reviewing aspects within their club such as increasing the number of volunteers and improving coaching standards.
Oban Celtic assistant manager Les Kinvig said: 'Things are looking good at Oban Celtic and this is just another example of how we are progressing on and off the field.
'We were given our bronze award during the close season but were already spending time on the silver award. I was updating and preparing documents on matters such as a development plan, child protection, consultations and codes of conduct. We already had a players' code of conduct and had made progress regarding child protection so we are not far away from achieving the silver award.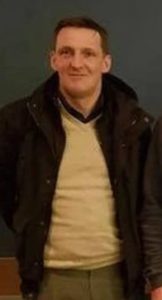 'We still need to do a bit on the coaching side of things. Coaches have undertaken their Level 2 course but still need to be assessed on the training field and the current situation may stall things in that area. I imagine Dougie [MacIntyre's] experience will take him to the Level 1 standard and we have others within the club who coach at Rockfield.
'So we are working away in the background and the current shinty postponement may free up time for this. It all helps take Oban Celtic into the modern era and these are all important matters to have in place when you are running a shinty club.'
West Regional Development Officer Euan McMurdo has urged clubs in the west region who have yet to consider the benefits to book an appointment to learn more about the clubmark scheme and what it has to offer to help the sustainability of their club.
Anyone interested in the clubmark scheme or who would like more information should contact Euan McMurdo on 07824 367996.
Glenurquhart make a difference
Glenurquhart Shinty Club was delighted to present the Glenurquhart Centre with a £1,350 cheque.
The money was raised at the Mowi National Division side's successful Swindle Raffle and Quiz Night in December 2019.
As always, the club shares proceeds with the centre in appreciation of the excellent work it does for the community.
The Glenurquhart Centre is a community-owned business run by Glenurquhart Care Project. It was established in response to a need for care provision for the elderly and vulnerable in communities in and around Glenurquhart and Upper Strathglass. The centre opened on April 3 2000.
Long-serving Glenurquhart Shinty Club treasurer Fraser MacKenzie and player Rory MacLean visited the centre to present the cheque to staff and clients.
Shinty referee shortage
The number of registered shinty officials is at a critically low level, prompting the Camanachd Association to implement new measures.
Following a byelaw change approved by the Camanachd Association Board, all clubs have been asked to contact operations manager Astie Cameron with the name of at least one new individual that can be called upon to officiate at a small number of lower league fixtures/second team matches.
Training can be provided and the likelihood is these officials will only be required for a small number of fixtures each year.
However, their inclusion will help address the shortage the association has been managing for so long now. A pathway is already in place should any new referees wish to progress to officiate at more senior matches.
The Camanachd Association acknowledged clubs already do a great deal for shinty and state they are working to identify wider recruitment options.
However assistance from clubs during this interim period would be a huge support.
Following a positive get together with referees earlier in the month, the Camanachd Association also reminded clubs to continue to make all referees welcome at their grounds and to reinforce the following standards to club coaches and playing members:
Foul language will not be tolerated and players will receive a warning on the first occasion followed by a booking if they swear again. If such foul language is directed at a match official, it will result in a red card.
One handed swinging of the caman is not a foul unless the caman is being swung in a dangerous manner.
All helmets must be secured with a chin strap.
Short-term working groups
The Camanachd Association has advised two new working groups will be established in the coming months with specific remits to evaluate current provision of the sport and gather feedback from members to identify opportunities for enhanced working in future.
New Camanachd Association director Roddy McCuish will lead a focused working group in Argyll and Bute tasked with reviewing shinty's current support.
Director and vice president Steven MacKenzie will also lead a review with his remit covering competitions.
Remembering Lawrence Jones
A group of 55 friends of Lawrence Jones, many from Strathglass Shinty Club, took part in An Solas Mòr, a walk in the early hours of Sunday morning to raise awareness of the importance of mental well-being and to remember their popular teammate and friend who took his life 12 months ago.
Organised by friend and teammate Eoghan Stewart, the walk started from Bught Park, Inverness, before making its way to the end of the canal at Dochgarroch and the head of Loch Dochfour.
The group departed in darkness at 4.30am, before seeing the sunrise just after 7am as the party made the return journey towards the city.
There was an open invite to everyone, whether they knew Lawrence or not, especially if they themselves had lost someone to suicide and would like to share their memories and stories of those they miss to this day. Stories were told, grief was shared and laughter was released.
Meantime, Shinty Ambassador and former Fort William and Scotland captain Gary Innes spent three days recording a two-part documentary for BBC Radio Scotland on suicide and mental health with particular focus on Gary's home area of Lochaber.
Lochaber and the Highlands of Scotland have the highest suicide rates per head of population in the UK and Gary has played with six Fort William Shinty Club players who have taken their own lives.
For the documentary, Gary spoke with academics, counsellors and the families and loved ones of some of his old teammates to try and get an understanding of what can be done to help others.
The two-part hour long documentary, produced by Marion MacNeil, will air this May on BBC Radio Scotland to coincide with Mental Health Awareness week.
Anyone wishing to talk to someone confidentially can contact the Samaritans at any time on 03300 945717 or Lochaber Hope drop-in centre is open from 9am to 5pm during the week or call 01397 704836. Both numbers are confidential.
Here come the girls
Lochcarron Camanachd held its annual Dewar Shield P1-4 girls competition in Kyleakin last week.
Five enthusiastic teams – Kyle A, Kyle B, Lochcarron, Portree and South End – took part in a keenly-contested and enjoyable tournament.
The competition was run on a round-robin basis with Lochcarron, Portree, South End and Kyle B qualifying for the semi-finals.
Lochcarron and South End won through to what was an exciting final with host club Lochcarron running out winners.
The shield was presented to Lochcarron captain Charlotte Boswell by Lochcarron stalwart Kenny 'Jeck' Mackenzie who also handed out the medals.
Charlotte Boswell was also named joint player of the tournament alongside teammate Maura Mackenzie, the choice of Isle of Skye Primary Schools Camanachd chairman Iain Murray. There were thanks to organiser Jenny Mackenzie, Kyleakin, who, along with Ina Finlayson, provided food for the girls.