Letters to the Editor – 27.2.20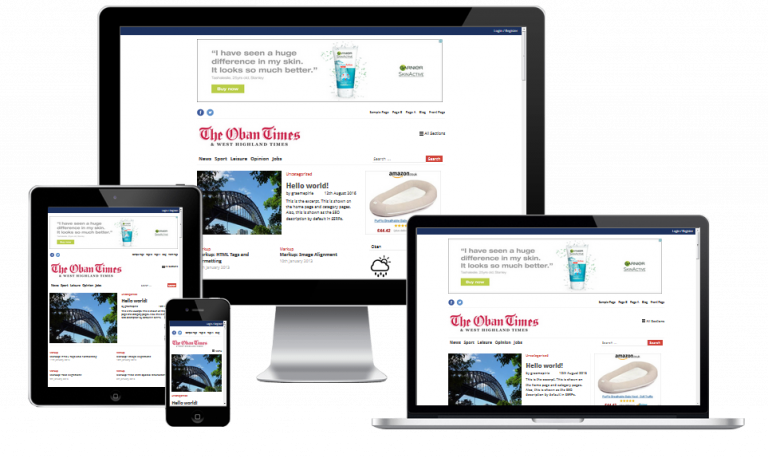 Want to read more?
We value our content  and access to our full site is  only available with a  subscription. Your subscription entitles you to 7-day-a-week access to our website, plus a full digital copy of that week's paper to read on your pc/mac or mobile device In addition your subscription includes access to digital archive copies from 2006 onwards
Just want to read one issue? No problem you can subscribe for just one week (or longer if you wish)
Subscribe Now
Save Knapdale Ward
A much-loved service for people with dementia is at risk of being shut down by Argyll and Bute Health and Social Care Partnership. Over 2,000 people have already called for the Knapdale Ward in Lochgilphead to stay open, yet there has not been any meaningful consultation with the people who work there on how to keep the ward open.
Tens of thousands of people in Scotland have dementia, which affects the brain making it hard to remember and think as clearly as before. We probably all know of somebody who has the disease, or somebody who cares for someone with dementia. Knapdale is a local lifeline for some of the most vulnerable people in our community.
The Health and Social Care Partnership must work with patients, carers and workers in Knapdale ward to protect its future and improve dementia services across Argyll and Bute. You can add your voice to the petition by visiting www.argyll-bute.gov.uk/forms/hscp-budget-consultation-2020 by March 4, 2020.
Polly Jones, Garelochhead
Recording railway history
Back in the summers of the mid-1930s, railway timetables show that in addition to the trains which connected Oban/Connel with Ballachulish, there operated for a short period each July an afternoon service which ran from Oban only as far as Benderloch.   It paused there just long enough for the locomotive to run round its coaches before they headed back to Oban. In 1933 for example it ran only from Monday July 17th to Saturday the 29th.
Given these very exact dates, can any readers suggest what the reason might have been for this service which ran for only a few years up to about 1937?
I can be contacted on bdrummond363@googlemail.com
Robert Drummond, Ayr
Swallowing mis-information on Independence
I would like to respond to the letter printed in last week's Oban Times from Thomas Morris of Coventry advising us that we don't know the cost of Scottish independence.
While I'm sure Mr Morris has had many great trips, that does not make him an authority on the economy of Scotland after independence. The statistics he has selected and the conclusions made, show only that he has swallowed the mis-information spread by the unionist camp.
He states, 'Denmark does not have another neighbouring population, like the rest of the UK, of 61 million, to contribute significantly towards its public finances', implying that England supports Scotland financially.
This is a well-known Union myth. Scotland receives, via the Barnett formula, about one third back from Westminster of the money it sends to the UK treasury. They keep the other two thirds to spend on Scotland's behalf without consultation including funding the interest payments on the massively increased national debt and purely English projects, like HS2.
The Scottish Government does amazingly well with its partial refund of Scottish taxation, just think what it could do for its people if it spent all the tax raised in Scotland! Scotland is supporting England NOT the other way round.
Scotland's GDP is only around £180-£200 billion but our GDP per capita is £32,800 compared to the UK average of £31,600 (May 2019 figures). Scotland is already a rich country and would, in world rankings, be higher than England it terms of GDP per head of population. There is data that shows GDP per head in the central belt and parts of North East Scotland are comparable with London and that many regions of England fall below the worst performing area in Scotland.
Scotland's exports, at £17,456 per head, are more than double England's. This is hardly the position of a country living on handouts. Scotland's surplus in international trade goods is about £5 billion whereas England has a deficit of around £135 billion. This surplus in international trade is a key strength of Scotland's economy putting it ahead of the union partners.
The question has to be asked is, what does being in this union give Scotland? The answer is austerity, nuclear weapons, bedroom tax, universal credit, food banks, loss of trading partners, an 8 per cent share of the runaway UK debt, and a Tory government that we didn't vote for. The true cost of the union is that Scotland is surviving in an abusive relationship on 1/3 of its wealth and is being held back economically.
Mr Morris also gives a number of examples based on Denmark using conscription and an income tax rate of 45% as examples. The truth is taxation is a deliberately complex issue and Denmark is no exception. What is termed income tax in Denmark actually made up of several component taxes including their equivalent of our council tax, so it's false to try to draw simple comparisons.
Conscription to their military is normally for four months. People are called to interview to assess fitness and then to a lottery to see if they are chosen. Other forms of community service are also available if you don't want to be in the military. This is hardly enforced conscription to protect your country!
I don't believe that these issues are particularly relevant to our situation and only serve to prove the insecure base of the conclusions reached in his letter. There is much more evidence to show that Scotland will be a successful independent nation. I believe that rather than being mis-lead by Westminster propaganda, we should engage with our communities across Scotland and share the facts about the benefits of an independent Scotland.
There is an informative, fact-based booklet, Scotland The Brief, prepared by Business for Scotland and available locally. This booklet gives information with its sources of data about Scotland and its economy.  I believe that reading this booklet will transform the way people understand the issues rather than entertaining more anti-Scottish propaganda from the likes of Mr Morris of Coventry.
Jeff Darby, Kilmore
Letter was poorly researched
The letters published in Oban Times (20 February) were from addresses in Manchester, France and Coventry
While it is great to see the wide world appeal of Oban Times, the contribution from Mr Morris, Coventry was not of a high standard as he felt obliged to pontificate to us poor hapless Scots on the error of our thoughts regarding governing ourselves.
Mr Morris' depth of knowledge has been formed during several visits to our country and he poses arguments using data comparisons with Denmark Finland and Switzerland.
The obvious advantage that those example countries have in common with each other is that they are all self governing!
Scotland is a rich country and would undoubtedly flourish under a Government based locally and with local interests and values at its heart.
I invite Mr Morris to live among us for a while and I am confident that he would then be less in thrall to Westminster Government.
Dorothy Macdonald, Oban
Licensed Larcenists
I had just paid £1 for an hour's parking in one of Highland Council's Fort William car parks when I realised that not only was I being charged for using land owned by the public, but the price was really £1 for half an hour – since the first half hour is free.  An intensely strong sense of an injustice suffered burned inside me – this was tantamount to legal robbery!
Proceeding to the High Street, while ruminating on this perceived inequity, I happened across my good friend Charlie and related the sorry tale of legal robbery.  'The council just doesn't have enough money, it needs to find new revenue sources' was his succinct response. And with that came the brainwave.
Licensed Robbery!  To be precise, charging for the use of laybys.  Highland Council must have thousands of them scattered all over the place.
After all, a little bit of extortion or appropriation of property has a long history in the Highlands.  There are even Gaelic songs in praise of skilled cattle raiders.  So, in addition to Parking Enforcement Officers, Highland Council could also have highwaymen/women patrolling the many laybys in the region.  Users would be charged based on a combination of vehicle size and length of stay, (with a punitive rate for camper van!).  These self-employed privateers and corsairs would pay a percentage of funds they raised to the council.
Naturally, such Licensed Larcenists would require  to undertake a college course, incorporating  public speaking, customer relations,  the dramatic arts and digital finance.  Basic competence in Gaelic would also be needed to translate  road-signs for baffled tourists (and locals). On successful completion, they would obtain a qualification in Licensed Larceny Behaviour.  They could then use LLB after their name, just like other professional people.
Armed with their license from Highland Council, and dressed  in traditional Highland garb, they would patrol laybys and issue certificates for monies handed over, suitable for framing as a memento of a warm Highland welcome.   Thus, the finance department in Inverness would have a steady stream of extra earnings- with very little outlay.
Over to you, Lochaber councillors!
Duncan Brown, Fort William.