Morvern Lines – 21.2.20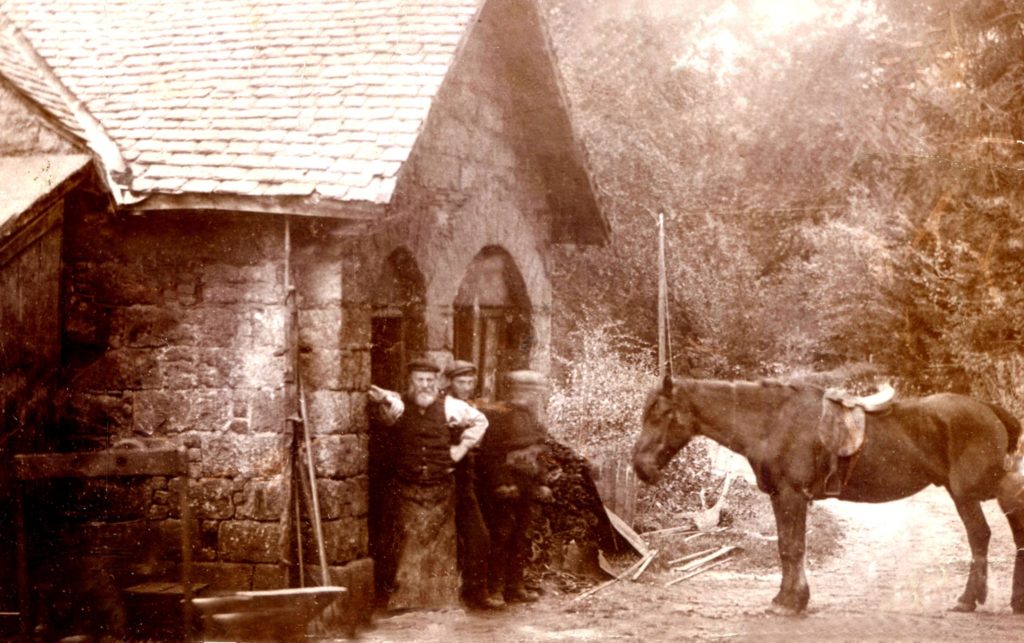 Want to read more?
We value our content  and access to our full site is  only available with a  subscription. Your subscription entitles you to 7-day-a-week access to our website, plus a full digital copy of that week's paper to read on your pc/mac or mobile device In addition your subscription includes access to digital archive copies from 2006 onwards
Just want to read one issue? No problem you can subscribe for just one week (or longer if you wish)
Subscribe Now
When I was working in the wonderful Oban Times archives a few years ago, I found an interesting and unusual report by the Strontian correspondent dated 18th June 1881, which I thought worth recording not only for its content but the style in which it was written.
'Tramps. On Saturday last the usual stillness of the place was broken by the appearance of a number of these obnoxious visitors, who created quite an uproar here. After refreshing the inner man at the hotel, they commenced swearing and fighting amongst themselves, to the alarm perhaps danger, of the lieges. After indulging in such unruly pastimes for some time, one of the gang, inflamed by a spirit of bravado, entered the village smithy, and began to threaten all and sundry; but the brawny knight of the anvil and hammer made his appearance and the fiend decamped. The whole party soon afterwards disappeared, to the great relief of the inhabitants of the place. These tramps are growing quite a pest here of late.'
On another occasion, which was not recorded in the Oban Times, the same gang started fighting with the locals outside the Strontian Hotel, or the London Inn as it was called then. It must have been quite a punch-up as the bystanders started putting bets on who would win. The hero, who was chased out of the smiddy by the blacksmith, even although he was on the ground, was so sure of himself, that he began shouting to his mates, "Put your money on me boys, I'm winning on points".
The report was unusual, because tramps, or milestone inspectors as they were sometimes called, were generally welcomed. From spring onwards their arrival was anticipated and eagerly awaited, not only for the news they brought from the outside world, but for the help they were able to give making hay, planting potatoes or cutting and carrying peats home at the backend.
There is always something to be done about a croft or a holding as many readers will know. In return they got at least one square meal a day, a roll of tobacco if they smoked, and a doss in the hay-loft or barn at night. Some carried small articles of haberdashery, buttons, needles, thread, bootlaces and ribbons, others were tinsmiths and mended pots and sharpened knives and scissors. One or two were poets or musicians who played the mouth organ, tin-whistle or Jew's harp. Many a croft house ceilidh they enriched with their tunes and stories long before the arrival of the wireless.
No one quite knew who these itinerant folk were or their real names. It was said of one or two that they had broken the law and were on the run, or escaping from family problems. One was believed to have been a doctor who had taken to drink and had been struck off the General Medical Register. A lot of ex-servicemen took to wandering after the end of the Great War of 1914-18, probably suffering from what was then known as shell-shock but today called Post Traumatic Stress Disorder (PTSD). First, or nick-names, were often their only identification. The following is a selection of those who frequented Ardnamurchan, Mull, Sunart, Ardgour, Mull, Lochailort and Morvern: Wandering Wattie; Steenie the Warlock; Jimmy the Tramp; On Tour; Kelly; Watters; MacInally and Bodach na Fluraichean (the old man of the flowers) because he always had flowers in his cap, real ones in the summer and artificial ones in winter.
They all had their favourite bolt-holes depending on how well they were treated in the neighbourhood. Wattie and Bodach na Fluraichean usually occupied a fairly commodious cave on the northern shores of Loch Moidart a few yards away from the old footpath leading over the hill from Kinacara to Glenuig – but not at the same time. The cave is there still but less visible than it used to be since the 1966, A861 extension linking Moidart and Lochailort, passes between it and the shore. As its nether regions were relatively dry it was popular with all types of walkers. So much so that there used to be a notice outside advertising it as The Kinlochmoidart Hotel.
It achieved some fame by being the subject of an article in Scottish Studies (Vol 1, 1957) called 'A Packman's Bivy in Moidart' by Stewart F Sanderson. More revealing is a chapter about it and Wattie, which appears in Augustus Muir's book, 'Scotland's Road of Romance – Travels in the Footsteps of Prince Charlie; (Methuen & Co Ltd, London 1934).
Muir, who was travelling with a companion from Lochailort to Acharacle, wrote: 'At the foot of the crags on our left there was a deep hollow under the rock, and from it a wisp of grey smoke curled out and was being quickly dissipated in the rain. We went forward to have a closer look. "It's a tramp," cried Gillespie. "Come on." And he raced for the shelter of the overhanging rock, while I limped after him.
Gillespie's guess was correct. It was a tramp's fire, for the startled face of a man shot up from behind a low rampart of sacking hung on sticks. He had a fair bushy beard which grew high on his cheeks, and he wore one of those small narrow-peaked cloth caps that you sometimes see in the photographs of our grandfathers. The hollow below the crag went quite three or four yards into the rock, and a fire of birch wood was spluttering in the farthest corner. The smoke clung to the sloping roof as it wavered upward, and its smell was homely.
I looked down at the tramp, who was throwing aside some sacking and scrambling to his feet. He had deep-set blue eyes which were friendly enough after he had recovered enough from his surprise at our hasty assault on his lodgings. I saw that he wore an old short fawn-coloured overcoat, very much tattered at the button-holes and sleeves, and the knees of his trousers had been often and ingeniously patched, but his boots were good, his face and hands were clean, and his soft Highland voice, as he told us to sit down on a pile of bracken, had no suspicion of a mendicant whine.'
Wattie was from the Borders and although he had been in the Highlands for many years he had, as he said, 'Only a wee bit of Gaelic', picked up from his long contact with Gaelic-speaking country folk. Some of his songs were printed in The People's Friend. Wattie's stamping ground was generally south of the Great Glen, and took in Appin, Oban, Lorn and Kintyre, whereas Steenie the Warlock kept to the north-west with occasional forays into Sunart and Morvern as he grew older.
Continued next week