Retro Roamer 20.02.20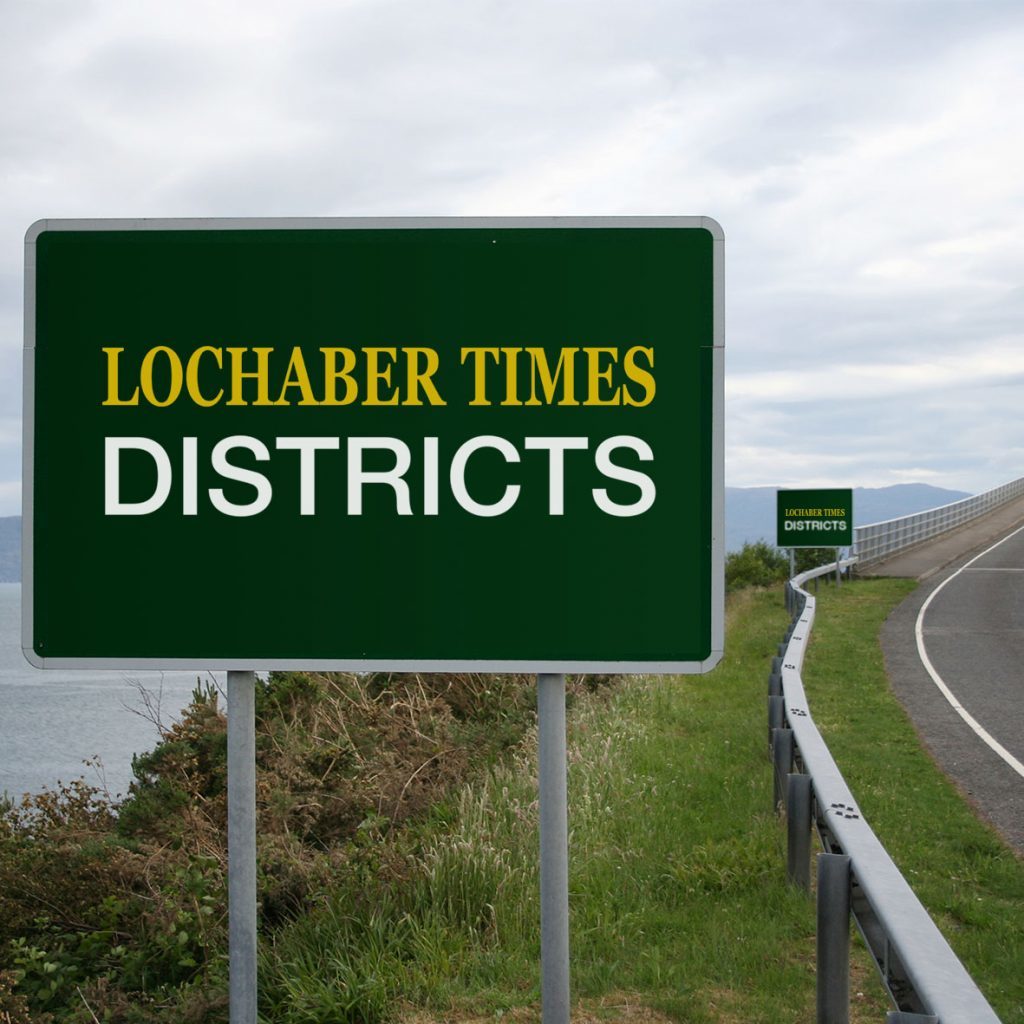 Want to read more?
We value our content  and access to our full site is  only available with a  subscription. Your subscription entitles you to 7-day-a-week access to our website, plus a full digital copy of that week's paper to read on your pc/mac or mobile device In addition your subscription includes access to digital archive copies from 2006 onwards
Just want to read one issue? No problem you can subscribe for just one week (or longer if you wish)
Subscribe Now
* With Lochaber District Council taking the local initiative to mark the 50th anniversary of VE Day later in 1995, perhaps a re-enactment of the Fort's VE dance could form part of our local authority's programme. I've been reminded by a member of the Leishman family of the staging of the 1945 celebratory open air dance in Gordon Square.
* The Crofters' Dance in Claggan Community Centre last Friday night was a cracker. The music, the company, the hall and the buffet were great. Oh – and so were the drinks! I must admit, though, I'd never heard of the Claggan concoction called 'whisky and tomato juice'!
* On Saturday, a member of our local vehicle-borne emergency services was trying to extricate his motor which had sunk into the grassy sward alongside the riverside fence at Claggan Park. He'd been having a look at Fort William FC's triumph over Caley Thistle. But, when he tried to drive away at the end of the game, he found he was experiencing severe wheelspin. The more he tried to get out, the more he got stuck. However, the cavalry, in the shape of E Cars were swiftly on the scene – and to the rescue – to drag out a most embarrassed fella who has now become known locally as 'stick-in-the mud'!
* Optician David Anderson and I emerged from a West End restaurant with a takeaway apiece. It was pouring rain. My car was parked across at Waverley House. David had stopped outside the Hyperhut. As I stepped into my motor, I saw David quietly shepherding away a somewhat inebriated local gentleman who had tried to take a back seat in his car! 'I assure you, sir, this is not a taxi,' David explained, gently, to the man who had with him, not a takeaway, but a carryout, and was now half in and half out of the car. In the end, our worthy staggered away quite happily, and before David could give him one of his business cards.
* A bouquet now. Well done, Finlay Finlayson and his Crannog staff for gaining the Booker Prize for Excellence for best caterers in the UK. Loyd Grossman delivered the words of welcome at the Park Lane Hotel ceremony. Said he, in his transatlantic voice: 'From Fort William, in the West Highlands, I'd like to introduce Finlay Finlayson – so good they named him twice!'
* I was intrigued to read in a north newspaper its interpretation of the address of a campaigning Inverness mum who is raising money for Raigmore Hospital's Special Care Unit. 'Burn Bra, Westhill', it read.
* I liked the Nevis Radio 'warning' of an avalanche in Fort William High Street because so much snow was sliding off the roofs. I wasn't so keen, however, on our local station's forecast which advised it would be minus seven in the Fort that night. In fact it wasn't 'keen' at all, as it rained all night.
* A Herald columnist was waxing lyrical about his 'wee goldie' – a dram of Dew of Ben Nevis  – when a knock came to the door of his Glasgow office.  Outside stood Art Sutter, entertainer and broadcaster, whose former full-time occupation was as a whisky salesman, much of which was  for Ben Nevis Distillery.
* Meanwhile, the Duncansburgh Parish Church newsletter advised us that the guest speaker, addressing the Woman's Guild on 'Counselling on Alcohol', would be Mrs Coke!
* I note, yet again, that there are moves afoot, alongside our pedestrianised High Street – by a body of Highland Regional councillors with no Lochaber affiliation – who want us to  pay double for our local car parking. And this while motorists in their own wards don't have to pay a bean to park their cars in Dingwall, Nairn or wherever. Aye, they're good, right enough, these Wise Men from the East, as former Kilmallie councillor Tom Kirkwood was wont to call them. No wonder Tom had a saying when regional council seats were not contested at election time that this was 'a triumph for apathy'!
* On Tuesday morning, I overheard one of the 'chaps' from CHAP (Contractors), working on  our High Street enhancement scheme, shout, jocularly, to a colleague: 'Come on, we're away home. We can't work in these dry conditions. Its no' raining the day.'
* Have you seen the roadside signs on the A830, between Lochailort and Mallaig? Very inviting, they aren't. 'Drop Over Edge' is how they read.
* I'm often chided for never telling stories against myself. Here's two. The first was brought to mind by The Yank's successful attempt at getting his own phone number from directory inquiries. Years ago, when I was working in Dan Ryan's betting office, I had occasion to phone home to Claggan. The numbers in the bookie's were Fort William 201 and 508, with the phones side by side on the counter. Our home number was 501. I dialled from 201 to speak to the folks at home. As soon as I did so the 508 number rang. I picked it up, to discover there was nobody there, 'Hello,' I ventured. 'Try pressing button A.' No reply. Then it dawned on me. I'd been ringing the other number in the betting shop, instead of home. So I ended up talking to myself. 'What's new?' says you.
* And how was I to know, last Sunday, that the lens cap had to be removed from the Big Screen unit at the Pulp Mill Club before we could start to watch the Manchester United v QPR cup match?
*Finally, how about the parcel of sweetmeats sent from Mallaig to the Middle East? To an expat who loves fruit and nut chocolate bars. You can't buy them out there. So several blocks of fruit and nut were posted. The package arrived. Expat opened it to find a heap of fruit, nuts, silver paper, and a mere trickle of the river of chocolate which had been running all over the UAE as soon as it was taken off the plane and out into the searing heat.