Morvern Lines with Iain Thornber 06.02.20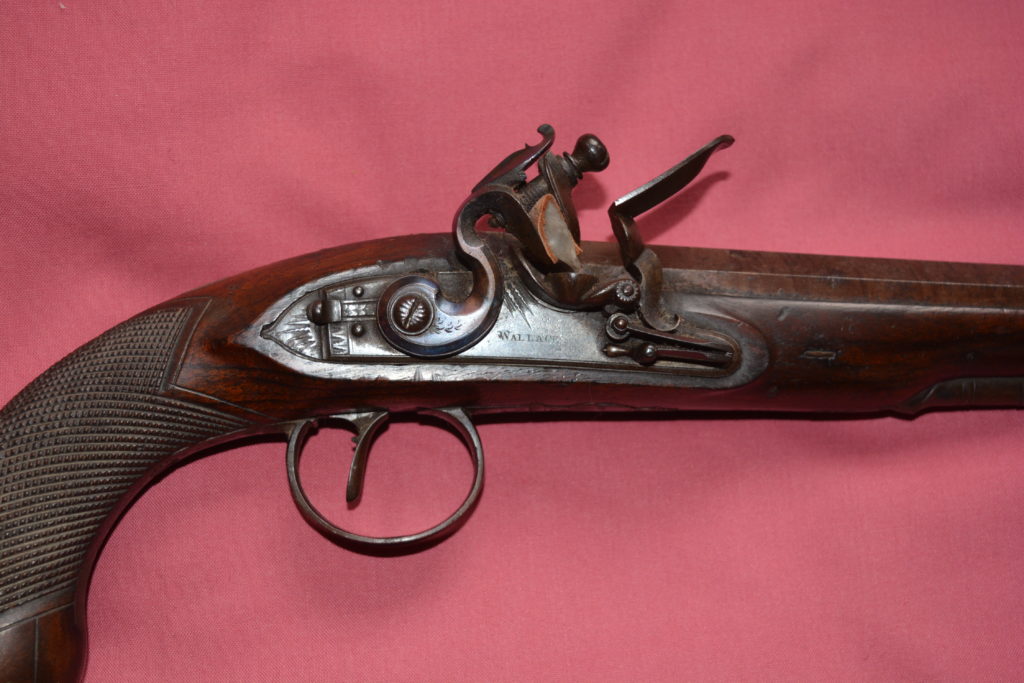 Want to read more?
We value our content  and access to our full site is  only available with a  subscription. Your subscription entitles you to 7-day-a-week access to our website, plus a full digital copy of that week's paper to read on your pc/mac or mobile device In addition your subscription includes access to digital archive copies from 2006 onwards
Just want to read one issue? No problem you can subscribe for just one week (or longer if you wish)
Subscribe Now
Judging by the size of my mail bag whenever I write about deer in these columns, it is obvious they are as popular in Scotland's rural areas as they always have been, despite the clamour to get rid of them by Scottish Natural Heritage, the John Muir Trust, the National Trust for Scotland, the Scottish Wildlife Trust, Trees for Life and many others who are anti-deer.
Trusts? A misuse of the term if there ever was one in this context.
I am often asked what methods our forebears used to kill and capture deer. The obvious answer, of course, are firearms, but as stalking and shooting deer was not considered gentlemanly among deer forest owners up until the early 1800s, it was much later before rifles were built to withstand the rigours of the hill and to be sufficiently accurate to kill at some distance.
The development of firearms has been a long process as man counts time. It has taken many generations.
Their history begins with gunpowder. Although the Chinese and the Greeks get the glory of inventing it, the credit should probably go to an English monk; it was certainly a Scottish church minister who secured the first successful patent for application of fulminate to ignite the charge of powder in a gun.
From there on it soon became well known in siege warfare. John Barbour, Archdeacon of Aberdeen, who wrote in 1375 of an expedition made against the Scots in 1327 by Edward III, records that 'crayks of war' [cannons] were used by the English, weapons which the Scots had never seen before. It is impossible to say what time-span firearms might have taken to come into use had the demand for them been for sporting purposes only. Their development was due to war.
Long before gunpowder, man hunted deer by driving them between long converging stone walls into enclosures where they could be slaughtered with stones, sticks, spears, arrows, knives and swords. Good examples of these can still to be seen on Jura and on Rum. In an account of the Island of Jura written in 1549, by Donald Monro fl. (1526–1574), a Scottish clergyman who wrote an early and historically valuable description of the Hebrides and other Scottish islands and enjoyed the honorific title of Dean of the Isles, described how the deer were driven by men and dogs through the isthmus between Loch Tarbert on the west and Tarbert Bay in the east.
In the Old Statistical Account of Scotland printed in 1796, the Rev Donald Maclean, Deputy Lieutenant of Inverness-shire and minister of the Small Isles, gave an account of a similar operation on Rum. 'Before the use of firearm the method of killing deer [by the inhabitants] was as follows: on each side of the glen formed by two mountains, stone dykes were begun pretty high in the mountains and carried to the lower part of the valley, always drawing nearer, till within three or four feet of each other.
'From this narrow pass a circular space was enclosed by a stone wall, of a height sufficient to confine the deer; to this place they were pursued and destroyed. Similar walls and enclosures were reported on Skye. An 18th century account of deer-hunting on the mainland tells us that sometimes the walls of the final trap were made of stakes and brushwood instead of stones. The ring of men who drove the deer towards these places was called the Tinchel, or Tainchell – a Gaelic word meaning a circle.
'In the Highlands, the enclosures was called 'Tigh'n Sealag, the hunting houses, and elrick or elrig in parts of Perthshire and southern Argyll. In the 1880s, traces of these old stone dykes were still visible on Ben Griam, in Sutherland, and in the forest of Dunrobin.
'Achnacarry is one of the oldest and finest deer forests in Scotland. Here, In 1654, Sir Ewen Cameron of Lochiel (1629-1719) organised deer drives to entertain and impress some English officers of Cromwell's army whom he had imprisoned on St Columba's Island near the foot of Loch Arkaig. According to a clan historian: "Lochiel, who omitted no civility that he thought would add to the pleasure of his guests, carried them to the head of the loch in a boat, where he was met by some hundred of his men, whom he ordered to be convened for that purpose. These people, stretching themselves in a line along the hills, soon enclosed great numbers of deer, which, having driven to a place appointed, they guarded them so closely within a circle that the gentlemen had the pleasure of killing them with broad-swords, which was a diversion new and uncommon to them. They passed some days in this forest very agreeably, and were regaled with a
variety of venison and wildfowl." This was probably one of the last recorded tinchels in the Highlands.'
Early stalkers had to manage and make do with military flintlock muskets which were the British army's stock issue for 150 years. Flintlocks, which is a general term for any firearm that uses a flint striking ignition mechanism, were notoriously inaccurate, clumsy and relied on collective fire-power rather a single, well-placed, shot. Of all the problems with these early weapons, the main one was wet weather, in which the gun powder was prone to become damp causing endless misfires. At the battle of Culloden, where it rained, those on both sides who carried guns threw them away in frustration because they couldn't get them to go off with the result that they ended up wielding them like clubs.
Another hazard of using these old black-powder guns and rifles was the thick cloud of smoke after they went off, blocking the view of the target. Unless there was a strong cross-wind blowing, the stalker had to leap to his feet and move smartly sideways to get a second shot or even to see if his first one killed what he was aiming at. I have often come home face and hands blackened after a day shooting wood cock with a muzzle-loading shotgun There were also problems judging distance and working out how much the bullet would drop in the course of its flight. The old stalkers used to say that their best ghillies could almost run as fast and as straight as a round bullet once it had left the barrel of a smooth-bore, muzzle-loading rifle!
Matchlocks, wheel locks, arquebuss, or calivers and snaphaunces preceded the flintlock whose popularity lasted until well into the 19th century. They were succeeded by an assembly consisting of a hammer and a nipple which held a small percussion cap. The nipple contained a tube which went into the barrel. When the trigger was released the hammer struck the cap, causing the mercuric fulminate inside it to explode. The flames from this explosion travelled down the tube in the nipple and entered the barrel, where it ignited the main powder charge.
Following the percussion came the breech loading mechanism which is to be found on most modern weapons.
Iain Thornber
iain.thornber@btinternet.com