A thorny issue: the importance of responsible wildlife watching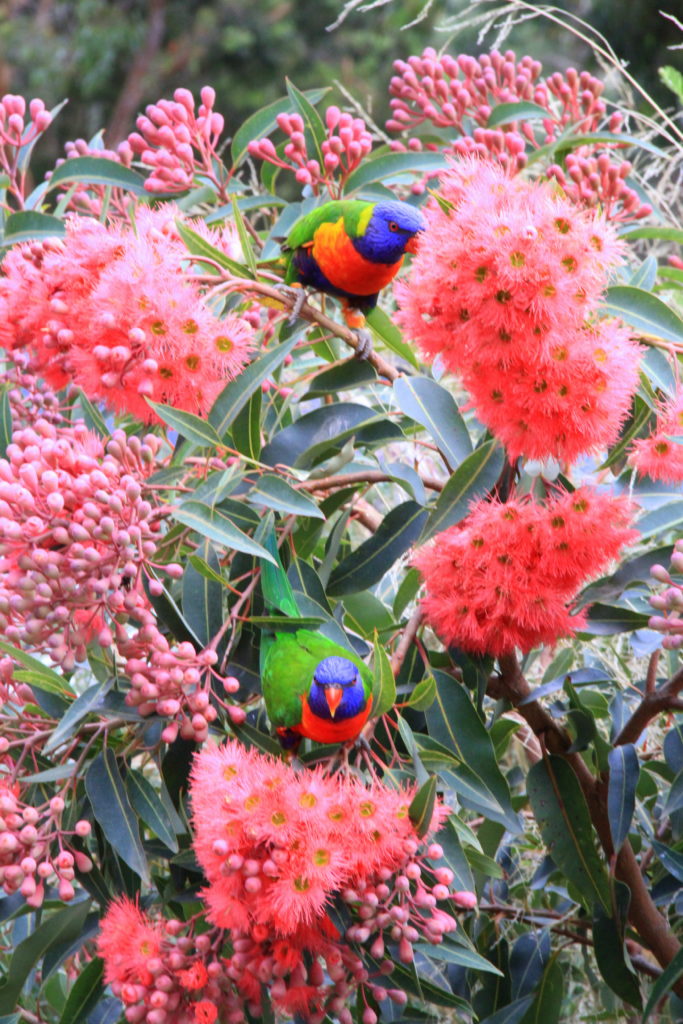 Want to read more?
We value our content  and access to our full site is  only available with a  subscription. Your subscription entitles you to 7-day-a-week access to our website, plus a full digital copy of that week's paper to read on your pc/mac or mobile device In addition your subscription includes access to digital archive copies from 2006 onwards
Just want to read one issue? No problem you can subscribe for just one week (or longer if you wish)
Subscribe Now
With an emphatic shove, it pushed its snout into a tussock.
This action briefly elevated its rear end, revealing the long second claw on each of its hind feet. It was more colourful than I had imagined: every brown spine was tipped in a handsome straw yellow.
After wrestling gamely with some small morsel, it trundled forward in search of further opportunity.
The short-beaked echidna belongs to an exclusive evolutionary club: the monotremes. The only other members are three long-beaked echidna species and the platypus.
Though all are mammals (nourishing their offspring with milk from mammary glands), monotreme females lay and incubate eggs – rather than giving birth to live young, as marsupial or placental mammals do. Expectant echidnas produce a single leather-shelled ovum, which is transferred into a special skin pouch for incubation.
In a strange second birth, the tiny echidna (jelly bean-sized and called a 'puggle') ruptures the soft eggshell using a primitive egg tooth. It then proceeds to lap milk secreted from glands within its mother's pouch.
Faced with one of Earth's most marvellous wild creatures, my binoculars threatened to mist up. Attenborough's omnipotent voice was veritably thundering in my ears. Unfortunately, other voices soon joined him.
With dismay, I watched a group of fellow tourists approach the animal, mobile phones outstretched. In moments, the creature was completely encircled. One lady crouched next to the echidna to take her photograph with it. Another held her phone directly – and I mean directly – over the animal to record a video.
The creature started, bristled and hovered uncertainly. It simply had nowhere to go. Photographs and videos obtained, the party walked off looking down at their screens.
Several days later, we visited St Kilda. This suburb of Melbourne is known for the wild penguins that breed on a man-made breakwater. The Little Blue penguin is the smallest penguin species in the world, achieving only 30cm in height. Adults fish during the day, returning to the colony at dusk to feed their babies.
It being daytime, we didn't expect to see them as we entered the conservation area. However, on our approach, evidence of moulting penguins was all around. Noticing this, and realising that we had arrived at the very end of the breeding season, I fancied there might be older chicks lurking at the entrance to their nest cavities.
At least four well-grown youngsters stood in the shade beneath a boardwalk. They sported a haphazard mix of new, waterproof feathers and eccentric, itchy-looking tufts of down. Another lady and I whispered excitedly to each other – thrilled to have been so fortunate.
The chicks suffered our delighted gaze with half-closed silver eyes; scratching occasionally and opening their bills wide to yawn. Realising the focus of our attention, several families hurried to join us. The lady and I moved back.
The children were naturally very excited. However, this was manifesting itself in an increasingly noisy fashion. From a distance, I glanced expectantly at the accompanying adults. Nothing. The children continued to jostle and shove one another, getting closer to the birds and becoming louder all the time.
When a little girl and two boys physically crawled under the boardwalk, unchecked and within touching distance of the penguins, I had to walk away.
I'm not ashamed to say that I was literally boiling with rage in both instances. Many readers will think me unreasonable and intolerant for feeling that way. After all, what harm was really done to the echidna or the penguins?
The answer is not much in each individual case. The animals were temporarily stressed, but remained unhurt. Yet consider the cumulative effect of this behaviour over time.
There were literally thousands of families at St Kilda that day: whenever the penguin chicks were visible, it is reasonable to suppose that people stopped to look at them. The same is true of the echidna, which was seen in a popular botanical garden.
As wild animals, the echidna and the penguins do have some freedom to move away – but is it right to crowd these creatures to the point where they can no longer carry out their business undisturbed?
As a zookeeper (penguins and other birds), a wildlife guide and a ranger, nothing pleased me more than seeing people enjoying memorable encounters with wild animals – particularly children.
But failing to encourage respect for wild animals in young people is a missed opportunity. Excitement and enthusiasm, unchecked by empathy for other living creatures, can still be harmful.