Morvern Lines – 23.1.20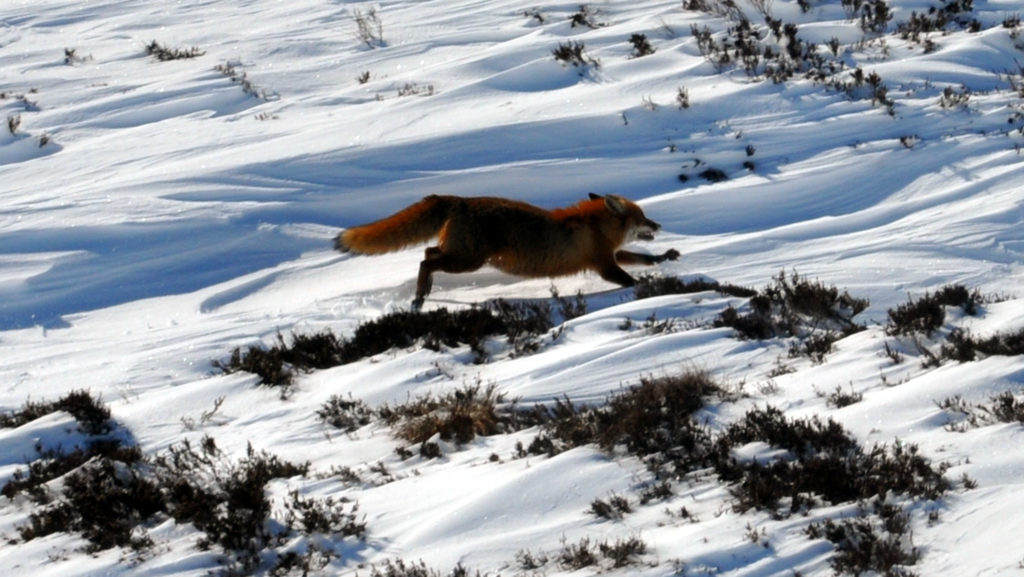 Want to read more?
We value our content  and access to our full site is  only available with a  subscription. Your subscription entitles you to 7-day-a-week access to our website, plus a full digital copy of that week's paper to read on your pc/mac or mobile device In addition your subscription includes access to digital archive copies from 2006 onwards
Just want to read one issue? No problem you can subscribe for just one week (or longer if you wish)
Subscribe Now
Looking back through old, and not so old records, there is no denying the fact that many of our wild birds and animals are heading towards extinction. Those which were numerous in Argyll and West Inverness-shire 40 to 50 years ago, have either disappeared altogether or are dwindling at an alarming rate.
Hedgehogs, curlews, blackbirds and golden plover are only a few examples. Red deer, which are being slaughtered on an unprecedented scale to make way for even more trees, or rather because of the ease in which planting grants can be acquired, are now becoming a rarity.
The latest outburst by the John Muir Trust, the National Trust for Scotland, the RSPB, the Scottish Wildlife Trust and other New Age conservation groups suggesting that culls of red deer should be led by the public rather than professional stalkers, is neither helpful nor sensible. On the Morvern peninsula alone so many deer, sheep and cattle have been removed that thousands of acres of once rich grassland are so under grazed that an ecological disaster is now imminent.   Where in all this madness is Scottish Natural Heritage (SNH) the government's agency which has a duty of care for the landscape? Why encouraging larger culls of course on the grounds that the removal of the deer will somehow or other help tackle climate change and make Scottish roads safer.
None of the wild animals which still survive has given rise to so many words in poetry and verse than the economically useless fox which, despite its inroads on the crofters' poultry and the shepherds' lambs, shows no sign of disappearing.
Most of the stories  written about and around Reynard have the hunt as a background, and the remainder, including, for instance, Aesop's Fables and some old Gaelic songs, are concerned with its cleverness. As a result many people are inclined to think of the fox as either an animal to be hunted and killed, or as a semi-traditional symbol of survival and intelligence.
Known to scientists by the name Vulpes vulpes, the fox, one of Britain's top carnivores, is a predatory mammal related to dogs and wolves and resembling them in appearance, though differing from them in habit. The fox is a solitary animal, living alone except during the mating season. They hunt their prey by careful stalking, not by chasing them in packs like the wolf.  Most people are familiar with the main features of the fox, having read or heard of them even if they have never seen one in its natural surroundings except as a road kill. Its coat is covered with reddish brown fur, paling to a yellowish -white on the belly, the black tips of its prick ears and on the foreparts of its 'pads' or feet, its long bushy tail tipped with white, and the narrow, almond-shape eyes with their elliptical pupils and its strong, pungent smell.
The fox is not an easy animal to watch in the wild but once seen is never forgotten, especially in the snow or on a high mountain shoulder when it is no more than a fast moving red streak as it runs across the scree.
Cunning and skill are as necessary to outwit the huntsman and hounds following in full cry as they are to capture prey. One of the most exhilarating sights I have had of a fox is watching one on the 'nose' of Beinn Iadain in Morvern being attacked by a golden eagle. As the eagle dived-bombed, the fox would rear up on its hind legs snapping at its out-stretched talons which were always just beyond reach. Both could only have been play-acting but it lasted fully 10 minutes and was an unforgettable sight. Later I watched a fox, probably the same animal, moving carefully on its belly towards a hind and calf lying in the grass, inch by inch, until the hind heard it, barked and sped off with its young coming behind. The fox followed and tried to separate them but the tussocks and the long grass favoured the long-legged deer leaving their bold assailant far behind.
The diet of the fox varies depending on what is available, for though rabbits hares and unsuspecting birds make up its principal food , during hard weather he will adapt himself to whatever comes the way, eating grubs and beetles and in coastal areas, even crabs. In one den 20 brace of grouse, a couple of lambs and several rabbits and hares were discovered. If there is a choice the fox is very particular choosing the best and fattest hens.
In January the dog fox looks for a mate. During this period the screams of the vixen can be heard. It is a noise not easily forgotten, sounding as though a horse has been trapped in agony or a human being murdered. In some instances people, unaware of this characteristic of the vixen, have actually organised search parties to look for the victim of some fall or other tragedy which they imagined must have occurred. Three months after mating, the cubs appear. The young 'whelps,' born in April, numbering from three to six, are blind for the first ten days of their life. But after about a month the vixen takes them out for exercise. They are then taught to hunt, and to learn the art of catching their prey which continues throughout the summer.  At the onset of winter they leave their parents and go off into the wild and care for themselves. They will, however, not be fully grown until another year has passed.
When the Highland lairds parted with the land of their ancestors and the Lowland and Anglo-Saxon shepherds moved in replacing men with sheep, chaos reigned. Duncan Ban MacIntyre (1724-1812) one of the most renowned Scottish Gaelic poets, registers his disgust in a composition he wrote in praise of the foxes called Oran nam Balgairean – a song to the foxes:
'My blessing be upon the foxes, because that they hunt the sheep.  The sheep with the brocket faces that have made confusion in all the world, turning our country into a desert and putting up the rents of our land. Now there is no place left for the farmer – his livelihood is gone and necessity drives him to forsake the home of his fathers. The townships and the shielings, where once hospitality dwelt, they are now nought but ruins, and there is no cultivation in the fields.
'There is no filly, nor mare with foal by her side. Gone too are the heifers that suckled their calves.   No need is there for dairymaids, for every fold is broken and scattered. No lad can earn a wage save only the shepherd of the sheep. The good useful goats, they too are gone.                                                      Deeply do I hate the man who abuses the foxes, setting a dog to hunt them, shooting at them with small shot. The cubs, if they had what I wish them, short lives were not their care. Good luck to them say I, and may they never die but of old age.'