Letters to the Editor – 16.1.20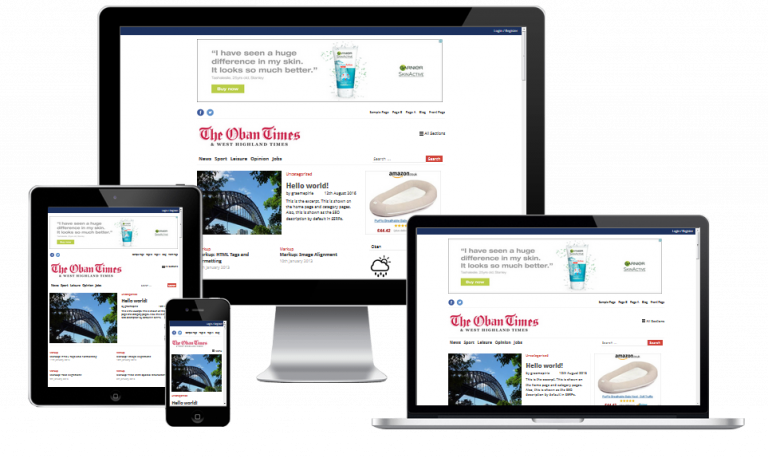 Want to read more?
We value our content  and access to our full site is  only available with a  subscription. Your subscription entitles you to 7-day-a-week access to our website, plus a full digital copy of that week's paper to read on your pc/mac or mobile device In addition your subscription includes access to digital archive copies from 2006 onwards
Just want to read one issue? No problem you can subscribe for just one week (or longer if you wish)
Subscribe Now
Working towards flexible at Dail Mhor
I was disappointed to read the letter from Alan Thomson (Challenge NHSH on failure to provide essential facilities, 26.12.19), which follows previous letters from him of a similar nature.
Mr Thomson is well aware the Community Councils Working Group is fully committed to reinstating full-time residential care facilities at Dail Mhor, as soon as it is possible to do so, and that we restate that commitment to NHSH colleagues every time we meet. He is also aware that changes in care commissioning and statutory registrations have meant that it is not currently possible for Dail Mhor to deliver this service.
Dail Mhor is currently providing a wider range of services, and with far greater flexibility to accommodate differing needs, circumstances and requirements, than it was immediately prior to the 2017 closure. While the working group continues to work towards a viable way to provide full-time residential care, we would not wish that to come at the expense of these other services, since they are serving a greater need within the community.
Small-scale, dedicated residential care facilities are no longer viable, and are effectively being discontinued nationally. The only realistic opportunity for reintroducing full-time residential care, is if it can be delivered alongside other similar services in multi-functioning and flexible service provision, which is what we are continuing to work towards at Dail Mhor.
We appreciate that it must be extremely frustrating for people who need a service other than the ones currently provided, but if we have any hope of ensuring a future for Dail Mhor, it must be developed in a way which is economically viable and serves the greatest need, and that is what we are doing.
Joanne Matheson
Acharacle.
No new laws, enforce the ones we have
I should like to make an appeal to all MPs, MSPs, councillors and all lawmakers that in 2020 they make no new laws. At the beginning of this new decade they should improve the laws they already passed. I would even like for them to go further and reduce the number of laws that are in existence. I am not against all laws, what I fear is that instead of addressing the issues, legislators believe that by extending what are regarded as crimes, change society for the better. They are wrong.
We know that parking on pavements is wrong; 'upskirting' is horrifying; smoking in a car in which they are children is unacceptable; dropping litter is shameful; driving through a red light is dangerous. What we need is the range of social and cultural influences that help us feel that we should behave in a positive way. In the 1950s, '60s and '70s the majority of people regularly attended churches and religious organisations. In these environments people developed feelings of what was right and wrong.
Positive behaviour was also developed by participating in the extensions of these organisations through activities in young mother groups; women's guilds, choirs, and religious celebrations. These helped develop positive moral compass in people. Most children and young people went to youth organisations such as the Girl Guides, the Scouts, the BBs, army and naval cadets. No more. Without them the honourable behaviour of society will continue to deteriorate.
So my plea to politicians is simple, stop making us all criminals by passing more and more laws, and start supporting and encouraging agencies, groups and people who indirectly and directly instill behaviour of which all can be proud.
Finlay Craig
Cove
Lochgilphead skatepark still long way from reality
In 2017 The Argyllshire Advertiser ran a story entitled 'Skate park pipe dream a reality for Lochgilphead'. Nearly three years later I fear the dream is still a long way from that reality.
Mid Argyll Youth Development Services (MAYDS) certainly seems to have ambitious plans for an indoor skate park and this is to be lauded, however a quick look online will show an apparent apathy with regard to moving forward with the project: A young man created the Lochgilphead Skate Park Association on Facebook in 2012, yet a final post in 2016 indicated how little the proposal had moved forward. If the project needs more money to get it built we need to know how much, so appropriate funding can be sought. What is causing the project to take years to come to fruition?
The potential for help by the £3 million Tarbert and Lochgilphead Regeneration Fund in 2016 was dashed when councillors instead decided that improvements to road junctions, streets, a cycle track and indoor bowling were more important, and allocated a staggering £250,000 to feasibility studies for these projects alone, this is before any work is actually done. That is a great deal of money for feasibility studies and design works.
Let us be realistic: in nine long years the community has gone from the initial excited buzz about a skate park to finally buying a plot of land on which to build it in early 2018. From there it seems the project has stalled.
In the meantime the youngsters who worked so hard to give momentum to the project appear to have given up hope and are now probably giving thought to employment prospects rather than having fun. It is a sad state of affairs.
But rather than giving up hope, let us reignite this campaign for our children to have the dream of a skate park in Lochgilphead while they are still young enough to enjoy it!
Nick MacIneskar
Tayvallich, Lochgilphead.
Enlightening article
I did enjoy Stephanie Cole's thoughtful article about Ardnamurchan Lighthouse and wish her every success in her new Job.
Scotland's lighthouses have a unique history which started with the commissioning of Thomas Smith, (lamp maker in Edinburgh at the end of the 18th century) to invent a light for four sites round the Scottish coast. He consequently married his housekeeper, Jane Stevenson, a widow with a son, Robert, who became Smith's apprentice. So began the connection of the Northern Lighthouse Board with the Stevenson family which finally ended in 1974.
The amazing story of the building of Skerryvore lighthouse with the workers base at Erraid illustrates the bravery and dedication of the early lighthouse builders.
I really enjoy visiting the Ardnamurchan Lighthouse constructed from our local granite, and look forward to my next visit.
Andrena Duffin,
Tobermory
Celebrate leaving the EU
February 1, 2020 is a day we should all celebrate. Despite the efforts of the SNP and the Lib-Dems and the Greens, we can now celebrate an end to racialism. What we should do now is to ban imports from all EU countries in protest against EU racialism.
The leave deal negotiated by Teresa May was a bad one, the deal negotiated by Boris Johnson is no better, we should have left without a deal.
But all is not lost, we still don't have a trade deal with EU and let's hope we never do. Meanwhile, my organisation, having achieved its objective, will become dormant. But if anyone ever tries to take us back into the EU we shall be back stronger than ever.
David Gallant, founder of The Campaign to End Discrimination Against non-Europeans, Mossfield, Oban.
Royal recognition of local citizens's work is to be applauded
With all the fuss over the lesser royals deciding to opt out from royal duties, perhaps wanting a less stressful, more normal life for themselves and their family as ordinary people away from the media hype and national newspapers, it was lovely to see in the same week in the local papers, MBEs for those living in Argyll. So more of the same meritorious awards for the ordinary people of Scotland please.
Stephen Jones
Oban.