Letters to the Editor – 12.12.19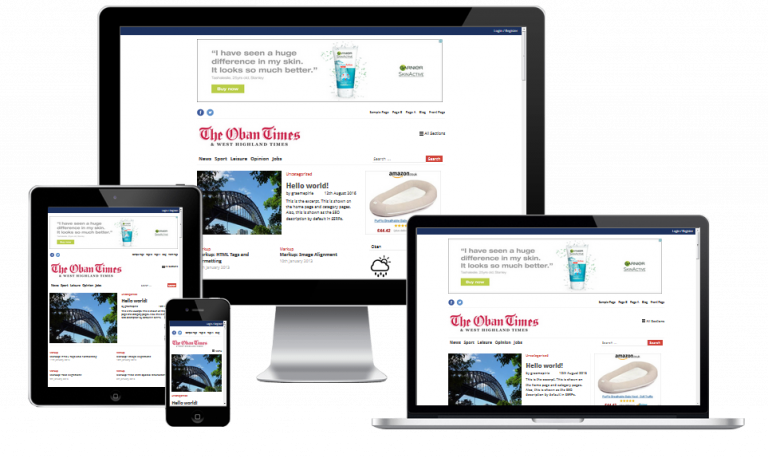 Want to read more?
We value our content  and access to our full site is  only available with a  subscription. Your subscription entitles you to 7-day-a-week access to our website, plus a full digital copy of that week's paper to read on your pc/mac or mobile device In addition your subscription includes access to digital archive copies from 2006 onwards
Just want to read one issue? No problem you can subscribe for just one week (or longer if you wish)
Subscribe Now
Middle-aged men in West are in no position to lecture
Professor Colin Davidson epitomises the views of many middle-aged men who got us into the climate and ecological crisis in the first place.
According to him, greenhouse gas emissions are directly related to the world's growing population. This is simply not true. Even though the human populations' rapid expansion is an important issue that needs to be addressed, it is excessive consumption by privileged people in the west that is the overarching driver of greenhouse gas emissions. The richest 10 per cent of the world's population produce 50 per cent of global emissions.
I have made personal changes to reduce my own carbon footprint, but this will not solve the problem. Individual changes are important, but we can't think of them as substitutes for the systemic change that is needed.
With respect to the professor's point that striking from school will not achieve anything, staying in school didn't prevent previous generations from messing up the planet. I don't think older people are in any position to lecture us about our efforts to do something to tackle the climate and nature emergencies.
Holly Gillibrand, 14, Youth climate striker
Fort William
Fish farms research and new boat are not enough
How kind of Scottish Sea Farms to invest in research and a new boat to enable better 'treatment for gill health issues' (Times article, 5 December). If only they didn't put the poor fish in conditions which create these serious problems in the first place.
So before you cheer too loudly, think about where all these medicines end up – in our seas or on your dinner plate?
It's true 'fish welfare and survival' needs to improve. Fellow farmers MOWI lost 737,000 salmon – that's 2,600 tonnes – from local farms in a three month period recently, due to algal blooms and fish health problems.
Scottish Sea Farms themselves reported 47 instances of fish deaths, totalling 356,082 fish during 2017, but by no means all of these were from gill health issues. There are other concerns.
'Water quality' may be 'monitored daily', but then it surely needs to be with so many treatment chemicals, waste fish food and fish excrement going from the farms to the sea. There wasn't really a problem until the farms produced one. Admittedly, the more dangerous substances are restricted, but not 'harmless' ones like hydrogen peroxide (that's bleach, to you and med) which is unregulated and can be used in large quantities.
Other countries (Denmark and Canada for instance) are taking serious action over these problems, such as phasing out open cage farms. Maybe we should examine why they are doing this.
*(MOWI data quoted from Ian Roberts, director of communications for Mowi Scotland; Scottish Sea Farms data from FOI to Scottish Government via Marine Scotland)
Dennis Archer, Gallanach Road, Oban
Lismore ferry service should be funded and saved
I found the letter from Ian Reid about the Lismore Ferry quite extraordinary as he appeared to have no direct links with Lismore but felt qualified to pronounce on an Island' Community's Future.
I too do not live on Lismore and am therefore not one of the 190 people who must vacate the island daily, but as the GP for the Appin Lismore Practice for 30 years, I used the Port Appin-Lismore ferry four times a week routinely and many more times in urgent or even emergency situations.
There were times when weather was extreme but the ferry man never hesitated and there were times when life threatening situations were significantly reduced. On the ferry I often met the vet, social worker, police officer, minister or various administrators, as well as the 50,000 visitors enjoying the unique heritage of Lismore with its' Cathedral Church and wonderful heritage centre, Comman Eachdraidh.
A recent house fire on Lismore was massively contained for neighbouring properties because the Appin Fire Brigade were able to access the island rapidly; they can also provide cutting equipment rapidly.
Beyond this the ferry allows a host of people to to live on the island and work on the mainland in a variety of jobs, including the Pier House and the Appin Community Cooperative.
Should the Ferry perish – not as a whim of prosperity as Mr Reid suggests but as a fixture of centuries of lifeline services – this unique island would be endangered, while millions of public money are poured into trying to establish a viable community on Ulva, laudable as that is. Lismore is a totally viable and cherished traditional community which must be supported by the proper funding of all Hebridean Ferry Services and not leaving Argyll and Bute alone to fund.
The Barnett Formula gives 25 per cent extra funding to Scotland to fund the geographiclal problems of the West Of Scotland and not to fund Edinburgh Trams etc.
(Dr) Iain McNicol, Port Appin.
Saddened to read of Jock Turner's unfair treatment
I read with interest the report in your shinty news about Jock Turner standing down as Chieftain and note with some sadness that Jock retires as the first chieftain in my memory never to present the Camanachd cup to the winning captain if they served for two years.
I missed very few finals from 1956 until I stopped playing in the late 70s and it was always the chieftain who presented the cup and medals.
With MacDonald and Muir's sponsorship, it was decided to alternate the sponsor one year and chieftain the next. That carried on until after 2000 or until Jock became chief. I would have thought this would have been recognised at meetings and he would not depart with this dubious distinction.
I hope John MacKenzie is not treated as unfairly.
John Paterson ex Kyles Athletic
Kirn, Dunoon