Letters to the editor – 05.12.19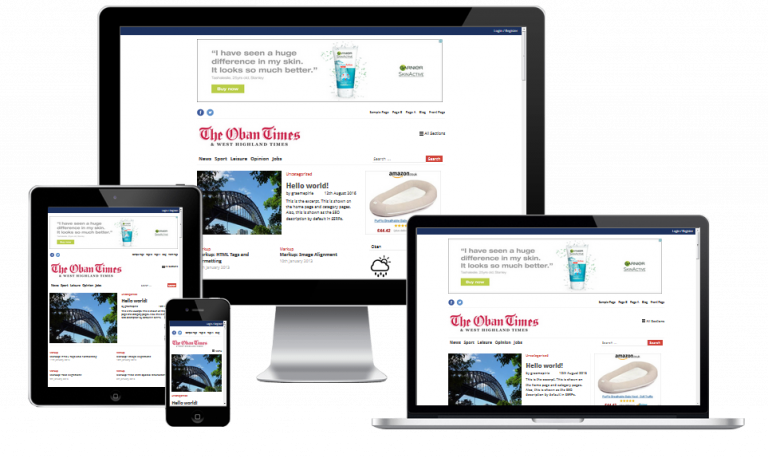 Want to read more?
We value our content  and access to our full site is  only available with a  subscription. Your subscription entitles you to 7-day-a-week access to our website, plus a full digital copy of that week's paper to read on your pc/mac or mobile device In addition your subscription includes access to digital archive copies from 2006 onwards
Just want to read one issue? No problem you can subscribe for just one week (or longer if you wish)
Subscribe Now
Booming world population is cause of climate change
While it is encouraging that the younger generation have  recognised the seriousness of climate change (Letters, November 28), they  offer no solution.
What effect do they believe playing truant from  school will achieve, other than undermining their education? What steps  are they themselves taking to reduce the generation of greenhouse  gasses? For example, are they driven to school in their parents' large  cars? What steps do they think the government can take to improve matters?
Much is made of the need to reduce the production of greenhouse  gasses from energy generation, from vehicles and even from cattle.
However, politicians are loathe to tackle the underlying problem that is  due to the ever-expanding world population. Whatever the technology involved, the production of greenhouse gasses is directly related to world population so unless this is also tackled, attempts to save the  world will be in vain.
Perhaps the biggest contribution the  youngsters from Lochaber can make is to limit the size of their future families.
Professor Colin Davidson,
Tigh nan Eile, Ardfern.
Climate protest undermines young people's education
I see from the letter signed by Holly Gillibrand, Lily Bloom, Josie Bloom and Josef Kocjan-Briggs that there is to be yet another Friday when they learn nothing.
While their teachers may be glad of a further opportunity to escape from what they are paid to do, missing some 500 days of schooling during their formative years will hardly help these children to compete when they grow up and seek jobs in the real world.
In addition, it is ironic that, had their parents not been so selfish as to produce them into an already overpopulated planet, we would have been saved some eight tonnes of CO2 every year, the equivalent of four petrol or diesel cars, not that the hot air they are producing is that significant, it is their consumption over their lifetimes and the CO2 associated with that consumption which are the real problems.
As we move into a less carbon-based economy, it follows that taxes on carbon, currently about £1,000 per household, will need to be replaced by other ways of raising revenue to maintain services and, logically, this should be done by taxing the next most polluting source – people – so on a temporary basis all family subsidies such as child benefit and childcare should be suspended until such time as the world population falls from the current figure of 7.5 billion to a sustainable level, estimated to be about five billion.
The knock-on effect of this policy will be to reduce the pressure on education and NHS budgets and do most to benefit the whole of society.
Andrew Green,
Dal Ghorm House, Ardtoe.
Lismore ferry service is generous but under-utilised
Lismore residents are alarmed that the northern passenger ferry service to Port Appin might be under threat as Argyll and Bute Council assesses how it will find yet more savings in future budgets (The Oban Times, November 28).
This is understandable, but only given that the service was developed in times of plenty. In current times of continuing austerity, we need to contextualise the provision of what might be considered a generous service by those who are likely to lose social care, waste collection, etc.
The 2011 Census indicates that the island's population is 192, which is 0.2 per cent of the county's total. It has 12 scheduled daily crossings to Port Appin (together with a 13th, though this is by request in winter). In addition, it has four scheduled daily crossings to Oban on Monday through Saturday, and two crossings on Sunday in winter.
Simple arithmetic indicates that, assuming the whole population leaves for the mainland six days a week, the number of residents per ferry crossing averages 12. It is, however, unlikely the island is fully evacuated daily and this means the number on any one ferry is much less. Indeed, it is more than likely that many crossings are passenger-less.
The question for Argyll and Bute Council is, therefore, whether to rationalise the current generous and underused ferry provision without cutting the connection, or reducing and eliminating other types of service that might provide for the needs of a larger fraction of the county's population.
Professor Emeritus Ian Reid,
Ardconnel Road, Oban.
Thanks to Lochaber residents for assistance
I would like to say a big thank you to everyone in Fort William, and the wider Lochaber area, who have helped me so much with the research for my new book. The book, a series of stories from Lochaber's past, will be published at Easter in conjunction with the Highland Bookshop.
Thank you everyone, it's been a real pleasure to compile it and I hope everyone enjoys the stories I have chosen.
Mark Bridgeman, by email.
Council leader should learn courtesy is a two-way street
Reading the letters page in The Oban Times of November 21,  I take comfort  the council leader has taken the time to put pen to paper regarding those who did not have the courtesy to send correspondence directly to herself.
Has the leader considered  that courtesy is a two-way street and, since taking over as leader, I  have not  had  the courtesy of a reply to any correspondence addressed  to herself.
In future, I will correspond via The Oban Times letters page in anticipation of a response .
Colin N Kennedy,
Highland Corrie, Isle Of Coll.