Letters to the editor – 28.11.19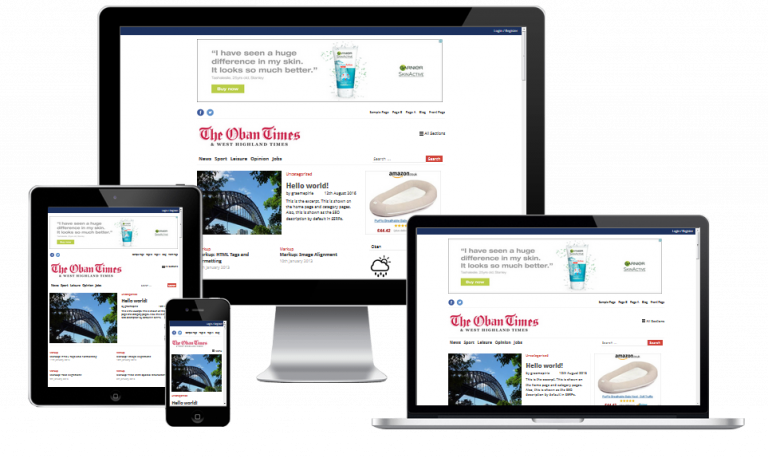 Want to read more?
We value our content  and access to our full site is  only available with a  subscription. Your subscription entitles you to 7-day-a-week access to our website, plus a full digital copy of that week's paper to read on your pc/mac or mobile device In addition your subscription includes access to digital archive copies from 2006 onwards
Just want to read one issue? No problem you can subscribe for just one week (or longer if you wish)
Subscribe Now
An open letter from the Lochaber High School climate strikers
Since January, Lochaber High School pupils have been striking for the climate every Friday in solidarity with youth around the world. We are doing this to demand action over the biggest crisis humanity has ever faced: climate and ecological breakdown.
The school strike movement was started by 16-year-old Greta Thunberg in August last year. Since then it has spread through countries and across continents to become one of the biggest environmental movements in human history. On September 20 and 27, more than seven and a half million people went on strike from work and school.
This has been a year of environmental disasters. The Amazon rainforest is burning at rates not seen in several years. The 2019 State of Nature report states that 11 per cent of Scottish species are at risk of extinction and almost half have declined in abundance. Parts of Australia are fighting their biggest ever wildfires and in August, the Bahamas were struck by Hurricane Dorian, the strongest recorded hurricane in that area.
It is clear we are in a climate crisis and in the midst of the sixth mass extinction. We have run out of time for nice words. Now we need radical and unprecedented action to tackle it.
So, once again, the youth are organising a global school climate strike tomorrow (Friday November 29). We ask for you, the citizens of Lochaber, to join us.
The Fort William climate strike will be starting at 9am tomorrow outside Lochaber High School. At 10am, we will march to Cameron Square (Fort William High Street) to continue the strike until 1pm. Please join us, whether it be for 10 minutes or four hours. Everyone is welcome.
Holly Gillibrand (14), Lily Bloom (14), Josef Kocjan-Briggs (14), Josie Bloom (15).
Car parking is as important as our roads infrastructure
I am surely not alone in seeing that car parking is a problem that is not unique to Oban.
The UK government and local authorities spend something approaching £10bn each year – with an extra £5bn per annum for each of the next five years set aside by the last Chancellor – on building and maintaining roads. The purpose of roads? To enable us to get efficiently from A to B.
When we arrive at B, however, it's a different story: 'How dare you arrive in a car? What do you mean, you want to park it? It's going to cost you. And, if you over-stay the time you've paid for, we'll hit you with a hefty fine. And you've come in a dirty petrol- or diesel-driven car? You should have bought an electric car by now. We're going to hit you hard for polluting our air. What do you mean, you can't afford an electric car? And what do you mean, there's nowhere to charge the battery even if you could afford one?'
And towns and cities bemoan the fact that spending on the high street is down.
The reality is that car parking facilities should be as much a part of our national transport infrastructure as roads but that's not how the UK works. It's called 'management by abdication'. And there will be no change until we demand that change.
Donald Booth,
Creag Mhor, Kintallen, Tayvallich.
We all have a duty of care to others on the roads
John Gosling (Letters, November 14) makes a number of assertions regarding people who choose to cycle on public roads.  Despite acknowledging they have a 'right to use the carriageway', he feels that 'where [cycle tracks] provide a viable alternative … their use should be mandatory and legally enforced'.
Of course well-designed segregated cycling infrastructure would be welcomed by many cyclists. Unfortunately, the disjointed and meandering Oban to Fort William route leaves a lot to be desired.
He also believes there should be a legal requirement for cyclists to wear hi-vis garments and use lights at all times. I presume, for safety's sake, he would want to extend this to pedestrians as well, of which 470 were killed on British roads in 2017 (Source: brake.org.uk), compared to 101 cyclists.
Pedestrians and cyclists are defined by the government as vulnerable road users but there is certainly no 'legal presumption of innocence on the part of cyclists'. Perhaps Mr Gosling has wrongly assumed that the UK has a policy of 'presumed liability' where, in collisions involving vulnerable road users, the more 'powerful' road user is liable unless it can be proven the other party was at fault.  The UK does not have such a policy.
I should compliment Mr Gosling on his powers of recollection of the weather conditions on a bus journey one day last year and being able to describe in detail a cyclist who was 'effectively camouflaged and pretty well invisible from any distance'. I'm also glad the bus driver was apparently able to see him and waited before overtaking.
The roads belong to everyone. Showing a little more consideration towards all road users would surely make them a lot safer.
Mark Higgins, Combie Street, Oban.
Thanks to kind-hearted people for help after fall
I would like to say a very big thank you to the van driver who stopped at the top of George Street in Oban on November 12 and the owner or assistant of the mobile phone shop who came to the aid of my husband who had fallen. Both were extremely helpful and caring and their kindness is much appreciated.
Liz Graham, Helensburgh.
Seeking election fans to watch television with
On December 11 my son, Reuben (20), and I hope to arrive in Oban having left our home in Kangaroo Valley, Australia, to visit my brother, James who lives in Oban.
It turns out James and his friends lack enthusiasm for the election whereas I love nothing better than a vigorous election. I was wondering if, through your columns, we could find kindred company with whom to spend the evening. I like Boris but think Brexit is a madness and should be abandoned.
John S Bacon, kvrural@gmail.com
Boris' latest wheeze
I wonder if readers have clocked Boris Johnson's latest wheeze?
To save the NHS, he is going to fast track the immigration of doctors
(and nurses?) from the EU. Hang on a minute. It was Johnson who led the charge to stop EU citizens migrating to the UK in the first place, a primary selling point in his Brexit campaign! Is the man completely incapable of planning ahead?
Here is the policy of a man who sets fire to your house then promises to
fund a fire brigade.
The NHS was doing perfectly well in recruiting EU doctors and nurses before the Conservatives dreamed up Brexit. Let's just bin Brexit.
Ursula Craig
Cove