Letters to the editor – 07.11.19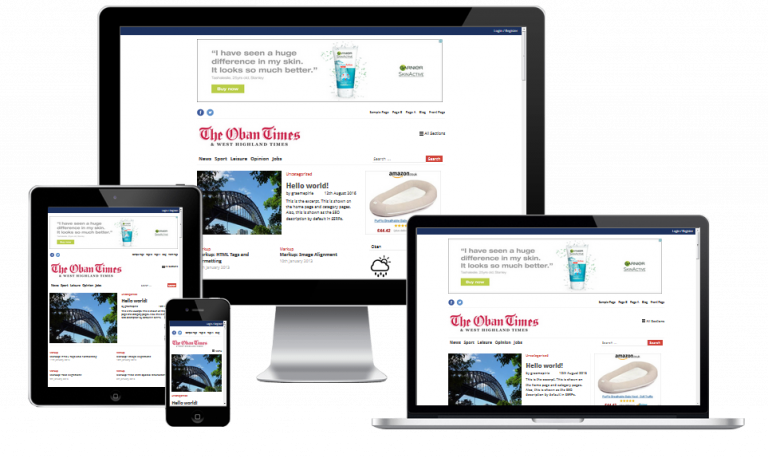 Want to read more?
We value our content  and access to our full site is  only available with a  subscription. Your subscription entitles you to 7-day-a-week access to our website, plus a full digital copy of that week's paper to read on your pc/mac or mobile device In addition your subscription includes access to digital archive copies from 2006 onwards
Just want to read one issue? No problem you can subscribe for just one week (or longer if you wish)
Subscribe Now
Help required to trace family history
I am researching my mother's side of the family. She was a McNevin, formerly spelled MacNevin.
I think that my third great-grandfather was Hector McNevin, born June 23, 1799. He married Catherine McLean, born 1796, of Grimisary, Isle of Coll, on March 31, 1818. They emigrated to Prince Edward Island, Canada, in 1821.
I think Hector's father was Alexander McNevin, born circa 1770, on the Isle of Mull and married to Mary McDougal.
I looking to connect dots between the Canadian generations and the Scottish ancestors. I would appreciate any information that would help me in my quest.
Betty Tattersall,
Nova Scotia, Canada.
eatattersall@yahoo.com
Cyclists should make sure they are visible
We are now into gloomier conditions and on occasions a low sun casts long shadows on our roads.
I have advice for some cyclists. It is for those who venture on to the highways wearing black hats, black jackets, black trousers, black shoes, carrying black bags and riding their black bikes.
Wear clothes that enhance your visibility, please.
Earlier this year, in such conditions, I passed such a cyclist on my way into Oban. He was just starting on the incline out of Kilmore so the black tarmac was his background.
It was his moving right foot on the pedal I noticed. At first I thought it was a dog on the road until my headlights picked him up.
Tom Cullen, Dunskeig, Ardfern
Recycle bins needed in Oban town centre
Some months ago I bought (breaded) fish'n'chips from a stall on the pier and very nice it was too.  I did give the owner a bit of a hard time for serving it up to me on a polystyrene plate.  He showed me the paper plates he had ready to start using.
He also told me that whilst he was preparing to do his bit, the Oban council would not provide bins to separate out recyclables from non – recyclables.  You can argue that he could provide said bins but he pays his vendor taxes covering this.
I had hoped that, six months later, Oban council would have implemented recycling bins.  Yet they haven't done this, neither on the pier nor elsewhere in town.   I see people putting drink cans into the general rubbish bins (the only option).
Embarrassing, isn't it that this country, supposed to be preparing to show the rest of the UK how forward thinking we are, can't even keep up.
Lieb Swan
Oban
Advice on crofting
In response to Andrew Green's extraordinary letter in last week's issue criticising crofters and their way of life, it is obvious he must have some expertise in agricultural techniques.
Perhaps he could be encouraged to share and advise crofters as to which 'modern agricultural methods' he would recommend to improve land management on the average croft.
Andy Thornton
Ballachulish
Money can be found when governments want to
I am astounded to learn that the Chancellor of the Exchequer has found a magic money tree which will lend the present government oodles of cash with which to fund an amazing number of projects  – £2 million here, £40 million there.
What message is this sending to the people who have faced the austerity cuts and been put on Universal Credit?
Our local foodbank has seen an increase in use by folk wanting to feed their families. Some have even had to borrow from payday lenders to pay for everyday needs. They do not get preferential low borrowing rates like the government does from big banks. The Labour manifesto also has enormous spending plans. I am afraid that the little people are being left behind by all those seeking to win our votes and promising pie in the sky.
The Scottish Government is no better, I refer to previous correspondence about the Scottish Government's cuts in grants to local councils. The figures are there for all to see on the Scottish Parliament website.
The Scottish Government's budget went up by 1.8 per cent this year after taking inflation into account. In contrast the Scottish Government cut the grant they gave to councils by 3.4 per cent after inflation. No wonder councils throughout Scotland are being forced to make people redundant and cut services.
I wish the Scottish Government would do a U-turn and give councils a fair deal.
Margaret Horrell,
Helensburgh
Open letter from SNP elected politicians
An open letter to Argyll and Bute Council leader, Councillor Aileen Morton, regarding difficult budget decisions.
Dear Aileen,
We are responding to your recent consultation about the council budget.
Whilst we are very sympathetic to the difficulties that all public bodies, including the Scottish Government, have faced as a result of a decade of austerity, it is only fair to point out that this was imposed not by the Scottish Parliament, but by Westminster.
The truth is that overall the Scottish Government has maintained the funding for local government, as a share of the total budget, at around 27 per cent.
Councils have, once again, the option of raising additional funds by increasing the council tax, something they have sought for a long while.
The individual share of the total funding allocated to councils is decided by COSLA, using a needs-based formula. Argyll and Bute Council will receive a total of £221.9 million to fund their services in 2019-20 which, taken alongside the council tax increase they have decided to implement, will give the council an additional £14.2 million this year compared to last – a rise of 6.8 per cent.
They will also receive their fair share of the extra funding that has already been announced during the current financial year, including £141 million for teachers' pay and £60.8 million for increased teachers' pension contributions.
The council could do a number of things to improve its own prospects. You and your administration could work hard to influence the COSLA formula which does not favour rural authorities with falling populations. The Scottish Government Cabinet Secretary for Finance has confirmed to us that he is always willing to consider suggestions, through COSLA, from individual local authorities.
You and your administration could be more imaginative in streamlining central management and devolving delivery and local decision-making closer to local people.
You and your administration could maximise income whilst remembering that local businesses are the lifeblood of recovery. The recent massive hike in inspection charges for food products is an example of the wrong decision being likely to damage the economy rather than enhance it.
You and your administration could maximise your assets by working with communities. The council has been slow to undertake any significant asset transfer which could lead to useful and productive partnerships.
You and your administration could be more responsive to, and careful with, communities. The waste of money and time on things like the abortive Traffic Regulating Order for Mull and Iona indicates where you are not using resource wisely and storing up difficulties for the future.
You and your administration could ensure that any cuts do not fall on essential services needed for future success. The proposed reduction in educational support staff is an example of where a choice is being made that will not only be counterproductive in terms of our collective future and wellbeing, but will also lose the council local sympathy and support.
And you and your administration could prepare to use the already agreed additional £50 million for the rural growth deal – coming jointly from the Scottish and UK Governments – to make a long-term difference in your performance by instituting a step change in the local economy.
As your local constituency parliamentarians, we are committed to ensuring the maximum resource comes from central government to Argyll and Bute.
We are always happy to work alongside, and in support of, the council and we would be keen to meet to help you develop a detailed plan for the future of the area we are all elected to serve. But we must all be straight with local people and explain that responsibility for the difficulties that the council is experiencing do not all lie at the door of the Scottish Government, and therefore nor do all the possible solutions.
Michael Russell MSP and Brendan O'Hara MP