Morvern Lines with Iain Thornber 22.08.19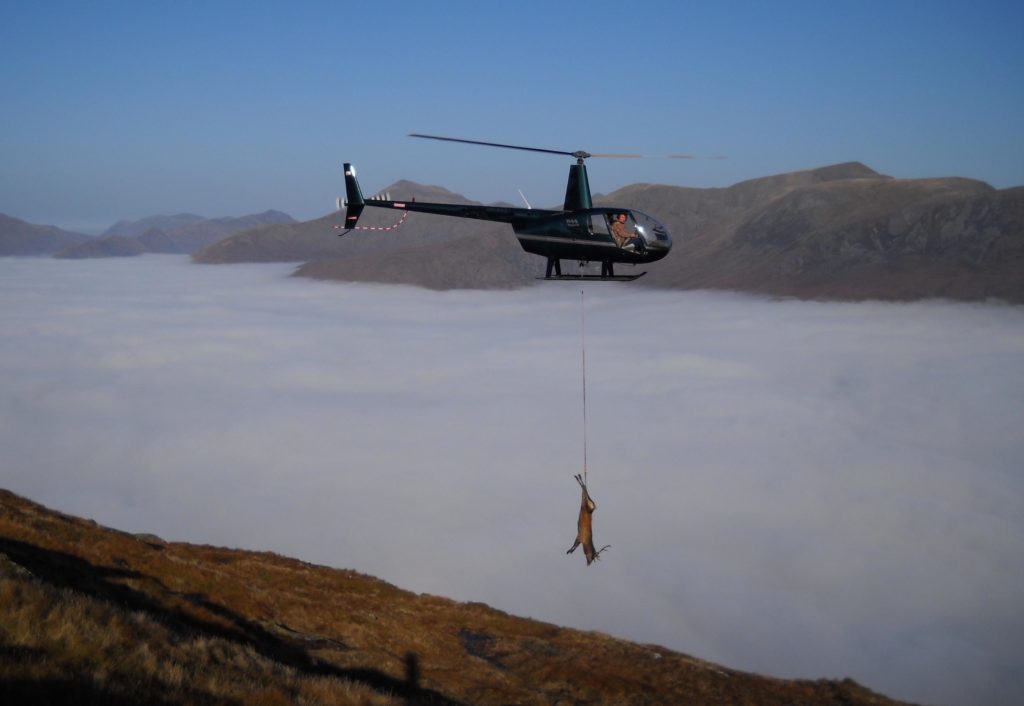 Want to read more?
We value our content  and access to our full site is  only available with a  subscription. Your subscription entitles you to 7-day-a-week access to our website, plus a full digital copy of that week's paper to read on your pc/mac or mobile device In addition your subscription includes access to digital archive copies from 2006 onwards
Just want to read one issue? No problem you can subscribe for just one week (or longer if you wish)
Subscribe Now
The old saying, 'A deer from the hill, a salmon from the river and a tree from the wood' describes the traditional entitlement of every Highlander.
It is sad, indeed, that in the 21st century not one of these can be had without complying with the mind-bending rules and petty regulations of a bureaucracy determined to extinguish the very sports in purports to regulate. This at a time when every year more people are turning to the countryside for sport, relaxation and pleasure.
A recent survey, conducted on a large estate in the north-east Highlands, showed that camping, tourism, bird-watching, salmon fishing, deer stalking and grouse shooting brought more than £4,000 a day to that small area alone. Overall, the value of field sports to the Scottish economy is estimated to exceed £200 million a year and rising, yet the industry is in difficulty. Why?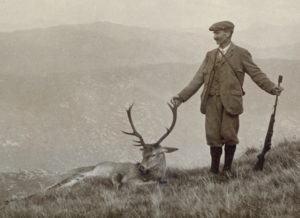 The reasons are straightforward: excessive interference by government agencies, landowners thirled to Scottish Natural Heritage (SNH) for eye-watering and obscenely high tree-planting grants, unwilling to bite the hand that feeds them, and a massive reduction in wildlife and deer through poor agricultural husbandry.
A few years ago, many more people lived and worked in the Scottish countryside. However, those responsible then for its welfare were of a different breed. Gone are the farmers, gamekeepers and shepherds who were schooled and lived out their working lives in the same glen, hefted to their hill like some old hind, and excellent naturalists with a practical knowledge of the habits of the deer, salmon, grouse, plants and wildlife in general. They perhaps met only once or twice a year. No emails or reams of paper changed hands, no maps were pored over, the word 'management' did not enter their vocabulary, yet golden eagles, grouse and black-game nested and produced young; deer, foxes, hedgehogs and sheep bred and survived, and pine, birch and oak forests flourished in harmony with everything around them.
These local stewards have largely been replaced by desk-bound scientists and officials who understand little of the workings of the countryside and seem intent on bankrupting it for future generations in pursuit of trying to create a mythical Arcadian state. The question being asked today is how long rural communities can survive such meddling?
All of Scotland's field sports are under pressure from an anti-lobby, increasing administrations and red tape. Grouse shooting has been given the kiss of death by afforestation and the RSPB's attitude towards raptors.
Salmon and trout fishing have become an easy target for do-gooders and politicians, but top of their hit-list is deer stalking. Once the preserve of a rich and leisured few, it now attracts everyone from housewives to lorry drivers. Many landowners and their insurers require stalkers and other staff to pass deer management courses (DMQ) before allowing them to work on their estates.
New figures reveal the number of these applying for the Level One DMQ certificates for stalking has multiplied by more than 50 per cent. Those who claim that deer stalking is cruel ignore the fact that, when carried out under the supervision of a professional stalker, the animal is shot at close range with a high-powered rifle. It is the only humane way of controlling wild deer numbers, and many a young stalker, at the end of a long hard day on the hill, has wondered whether the greater cruelty was to the deer or himself.
The vastly expensive refrigerated deer larders now required for carcass handling have not resulted in a proportional increase in the price which a sporting estate receives for its venison. The purchaser of a 10lb mixed-cut pack of wild venison will find it difficult to believe that the estate typically receives far less. At least an increasing demand for healthy wild meat may result in a better price to the producer in the future.
A recent survey by Mintel, the international market analyst, has shown that, thanks to the popularity of farmers' markets and a rising interest in local produce, game meat sales increased from £28 million to £57 million in two years, with virtually fat-free and low cholesterol venison coming out top and accounting for 47 per cent of sales. However, the constraints are many.
SNH, which replaced the Deer Commission for Scotland, seems to have turned its face against deer, blaming them for the destruction of habitat and for restricting public access under the Right to Roam legislation. While the former may occur locally, in neither case do both apply to the whole of Scotland. Culls on an unprecedented scale are now undertaken by SNH and, when they are done at night and involve killing of out of season, heavily pregnant hinds, the attendant welfare issues create greater resentment among genuine hill-men.
In 2004, 100 angry gamekeepers and stalkers from across Scotland made national headlines when they gathered at Glenfeshie Estate near Kingussie to protest at one such slaughter. Far from heeding the disquiet among professional stalkers and the widespread public condemnation which followed, the National Trust for Scotland, the following year, flew in contractors by helicopters to its Mar Lodge estate where, during two weeks, more than 1,000 deer were shot for the crime of nibbling a few Scots pines.
As a result, the secretary of the Braemar Tourist Group felt compelled to write to the Scottish Government to complain of a marked downturn in stalking visitors and naturalists coming to the area, leading to a serious loss of local revenue.
The public outcry, arising from one of the BBC's Autumn Watch programmes with the well-known naturalists Bill Oddie and Simon King about SNH's deer culls on Rum led to questions being asked in government, prompting the chairman of the Association of Deer Management Groups, to ask for a greater degree of common sense regarding the future of wild red deer. Rejecting old and never-ending RSPB reports on deer numbers as unhelpful, he also dismissed assertions that Scotland as a whole had too many deer.
Where culls were necessary, they had to be done in ways that avoided the scenes of recent years where marksmen, allegedly, shot them from helicopters and removed their carcasses dangling on a rope under the aircraft. He said: 'So, will our ministers, MSPs and their advisers please kick the "lairds at play" stereotype firmly into touch and accept that deer management, the business it sustains and the jobs that it generates, are of real value to the rural economy?'
A sentiment echoed by former MSP Jamie McGrigor (Conservative) and Fergus Ewing (Scottish Nationalist Party), who labelled the situation on the remote island of Rum as 'ecological vandalism'.
It is only this type of language which will protect, promote and enhance Scotland's unique natural resources for tomorrow.
Iain Thornber
iain.thornber@btinternet.com