Morvern Lines with Iain Thornber 08.08.19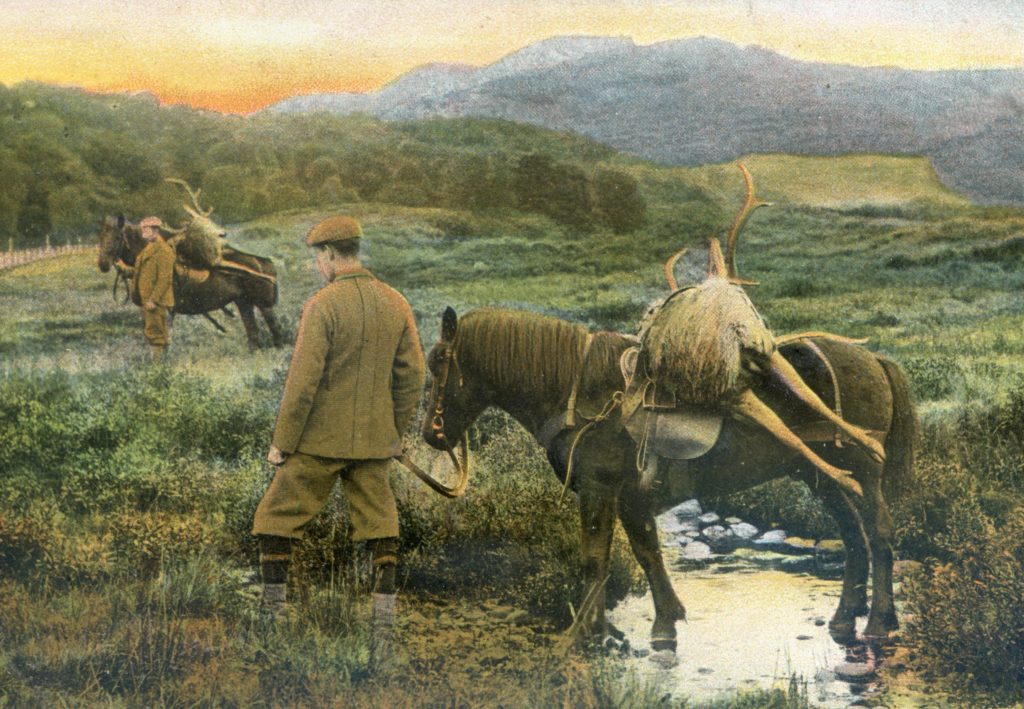 Want to read more?
We value our content  and access to our full site is  only available with a  subscription. Your subscription entitles you to 7-day-a-week access to our website, plus a full digital copy of that week's paper to read on your pc/mac or mobile device In addition your subscription includes access to digital archive copies from 2006 onwards
Just want to read one issue? No problem you can subscribe for just one week (or longer if you wish)
Subscribe Now
On a cold and miserable January day in 2011, a small stag, weak from the privations of winter, came down from the Ardgour hills and found its way into a hay shed on Conaglen estate to look for shelter.
Fortunately, he was discovered by Ross Maclean, the head stalker, who managed to capture him and put him into a stall in a nearby byre where he was fed and watered and given a warm bed.
Rescued animals usually die within a day or two, but this young stag must have had enough life about him that he soon began to regain his strength and look forward to his daily meal. Throughout the winter, assistant stalkers Martin Morrison and David Mackenzie took responsibility for feeding him until he was ready to be released when the new grass began to appear.
As the team were getting ready to let him out, they found a tag belonging to one of the estate's cows and attached it to his ear so that no matter where he went its unique number would show where he had come from.
Taggie the Staggie, as he was now called, was released near Conaglen House and for the next few years remained in the area close to his safe haven until he finally disappeared. Assuming that Taggie had either died or had been shot by poachers, the stalkers thought no more about him until December 2018 when, thanks to social media, Arran Matheson, one of the stalkers on Inverinate Estate, Kintail, posted a video of a tagged stag having a good scratch against a tree at Killilan in Glen Elchaig on his Facebook page and wondered where it had come from.
When Ross Maclean heard of this, he immediately thought of Taggie, but was surprised that he had made it all the way to Inverinate. Luckily, Ross took a note of the tag number and was able to contact Arran Matheson, who confirmed it was the same animal.
As the raven flies, the distance from Conaglen House to Inverinate is at least 40 miles in a straight line. It would have been a lot more for Taggie as he would have had to go round many lochs, and over, through or under dozens of forestry fences and cross a number of public roads and at least one railway line.
Without a satellite tracking device, we can only guess what his actual route was and how long the journey took. But leaving the Ardgour area, he must have travelled to Glenfinnan and then made his way north through Glen Dessary, Kingie and Glen Quoich and finally into Kintail. It would be interesting to hear if anyone noticed him on the way.
Over the next couple of weeks, Taggie occasionally appeared at Inverinate where he was fed along with the other deer, but he didn't settle and disappeared.
What took Taggie to Kintail in the first place we will never know but, hopefully, this isn't the end of the story and Taggie will be spotted somewhere else. If anyone does see or shoots him, could they let me know and I will pass on the information to the Conaglen stalkers. Stags travel many miles during the rutting season but this incidence is unusual.
At a time when deer are being slaughtered and their whole culture and heritage is fast disappearing from the Highland glens and straths, records of this nature are important.
Clan fascination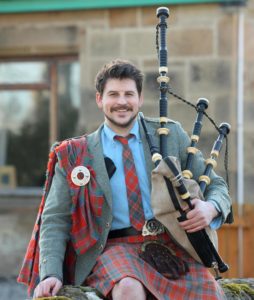 Judging by the volume of correspondence I have received following my recent piece on the MacGillivrays, interest in Highland clans, gatherings and chiefs, has not waned as much as I had imagined.
First in was an email from clan chief-in-waiting, Iain Donald MacGillivray who was in Ohio attending a clan gathering, to tell me that the MacGillivrays, who have a stag's head in their coat of arms, had an alliance with the MacDonalds and were not their followers.
Shades of a story told of two Morvern shepherds, a MacDonald and a Maclean, travelling aboard the old Lochinvar between Lochaline and Oban with sheep for the Oban mart. On the return journey, after sampling the mountain dew, not wisely, but too well, they began to argue. Maclean started boasting about the age and veneration of his clan but was forced to change his tune when MacDonald announced in a loud voice, to the amusement of the company in the vessel's saloon bar, 'The Macleans? They were only servants to the MacDonalds,' alluding to their hereditary role as Masters of the Household to the Lords of the Isles.
Research shows the MacGillivrays were counsellors and legal advisers to the Lords of the Isles – yes it seems there were lawyers around even in those days – and may have lived in Mull long before the Macleans rose to prominence. Commander MacGillivray went on to say his ancestors were not forced into servitude by the Mackintoshes but acquired land through a son marrying the daughter of one of their chiefs in the 1500s.
At that time, the Mackintoshes were keepers of Inverness Castle and, as prominent land owners in Inverness-shire, were thus able to grant the MacGillivrays property in Strathnairn. It was through this that Dunmaglass became their stronghold and why they were accepted into the Clan Chattan confederation.
Near Easter Gask, not far away from the old cemetery of Dunlichity, where many MacGillivray chiefs are buried, there is a standing stone which was once part of an ancient druidical circle. It is called Clach an Airm – the stone of the arms [weapons] – on which the MacGillivrays sharpened their swords and dirks on their way to the Culloden where they were led by the 6ft 5in tall Col Alexander (Alasdair) MacGillivray of Dunmaglass.
It was Alasdair MacGillivray who began the Highland Charge against the government cannon, grapeshot and musket fire. The Clan Chattan clans were able to break through the first line of the government army but became surrounded with heavy musket fire forcing them to withdraw.
MacGillivray was badly injured but managed to stagger back before he began to succumb to his wounds.
There is a story handed down in the family that as he lay dying, a young drummer boy was moaning for water and MacGillivray, in his last act, was able to drag him to a spring in the moor now known as the 'Well of the Dead' which is said to mark the point where they both died.
After the battle, Alasdair's body, with 50 others, was thrown into a large open pit close to the well where their mangled corpses were left rotting for six weeks because Cumberland's troops would not allow their families to take them away for burial.
Little wonder that the Church of Scotland got no marks after Culloden when they presented an address to the Duke of Cumberland offering 'their most thankful acknowledgment to Almighty God, who has raised you up to be our brave defender and guardian of all our sacred and civil interests, since this part of Great Britain has been blessed with your presence'.
Iain Thornber
iain.thornber@btinternet.com