Retro Roamer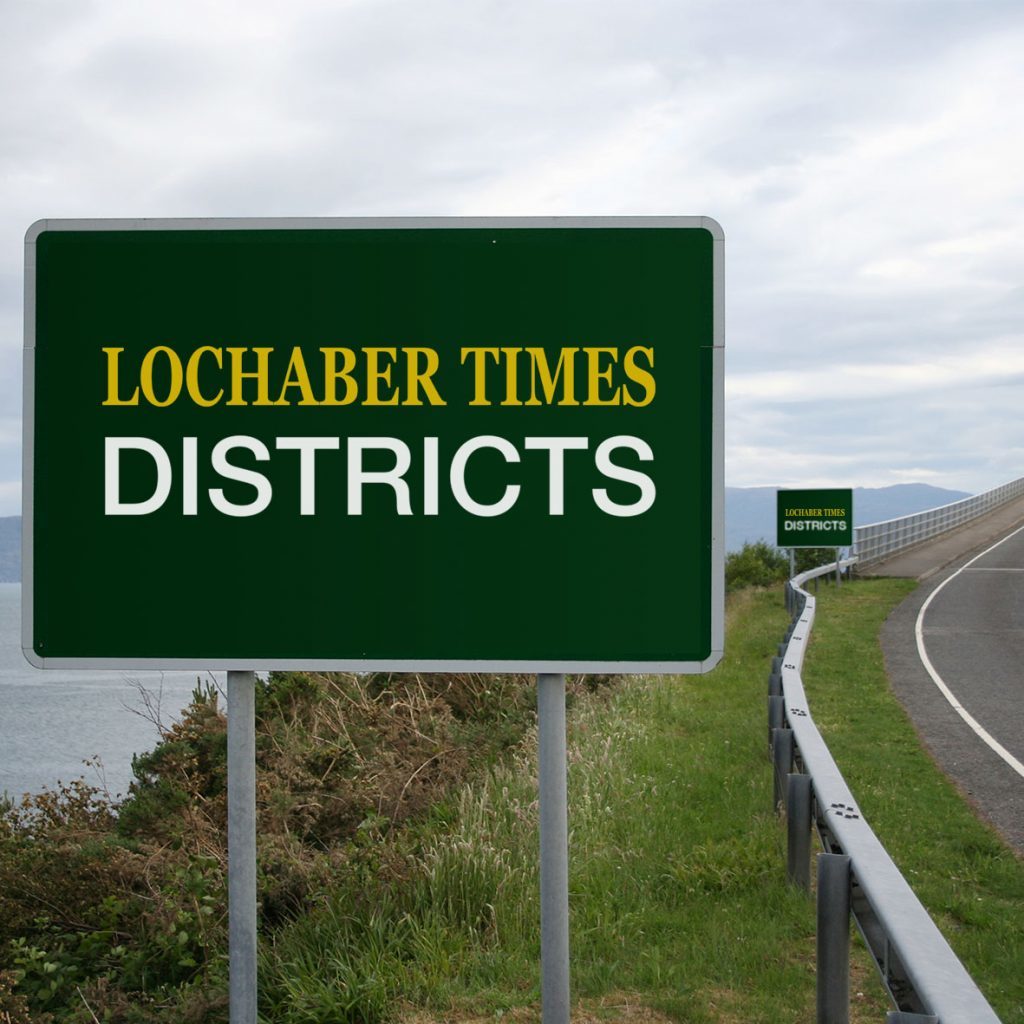 Want to read more?
We value our content  and access to our full site is  only available with a  subscription. Your subscription entitles you to 7-day-a-week access to our website, plus a full digital copy of that week's paper to read on your pc/mac or mobile device In addition your subscription includes access to digital archive copies from 2006 onwards
Just want to read one issue? No problem you can subscribe for just one week (or longer if you wish)
Subscribe Now
Some More Roamerisms from the early 1990s
* It was raining as a Braveheart propsman came into the DE Shoe Shop. 'Do you sell wellies?' he asked. The DE certainly did. 'Well, do you have them in  sizes 1, 2, 3, 4 and 5?' From the other side of the counter came the answer with a broad smile and a piece of mime, with five consecutive nods of the head  to indicate the welly availability. 'In that case, can I have four pairs of each, please?' The assistant's consensus was: 'This guy's having us on!' 'Four pairs of each size? You want  20 pairs of wellies. You must have a big family!' The fella from the fillum shoot gave them a big grin and replied 'No, No. They're for the kids working on the set in Glen Nevis.' Thus the 20 pairs of wellies changed hands – or feet. Now the DE staff are awaiting the arrival of Mel when he comes in for his wellies. By all accounts he could be doing with a pair, as word reaches me that he had been unseated by his horse and landed in a muddy part of the glen earlier in the week.
* Meanwhile, our own local production team members continue to make their mark. Take, for example, Archie 'MacHitchcock' from Caol. Archie's main role, among others is to wield an umbrella over the Glen Nevis monitor camera. One shot was taking ages to be acceptable. Eventually it reached 'take 22'. During the last one Mel Gibson yelled 'Cut! Cut! Cut!' Whereupon Archie peeked out from under the umbrella, the better to provide the benefit of his advice to the megastar-cum-director. 'It looked OK to me, Mel,' said he.
* Tommy was passing The Braxy. That's where special effects are turning out the figures of fellas in the appropriate Braveheart dress code for the battle scenes. So Tommy took a wander intending to engage one of the crew in conversation. 'They're very lifelike, these,' Tommy hazarded. No reply. Then it dawned on him that he was talking to – a realistic, tailored dummy.
* Hugh Dan MacLennan was the anchorman for Radio Scotland's Highland news on Friday morning. 'Fish farmers in the north are waiting with bated breath for an announcement on the dumping of Norwegian salmon,' said he.
* The initiative by Fionan and LEADER in offering subsidised deals in bi-lingual signage for local businesses is taking a trick. We'll all be looking out now for the 'Leabaidh agus Bracaist' signs all the way along the Gold Coast. And watching to see how Tweeddale Surgery translates into the Gaelic. This commercialised-cum touristic promotion could really catch on. You can just picture it, can't you – fish agus chips, local bus destinations in Gaelic. Gaelic signs in the Chinese and Indian restaurants. And Allt nan Ros translated into English. So the 'two spokes' could be about to become part of everyday life in the Gearasdan once again. At Nevis Radio one of its notices – in Gaelic – could read 'English spoken here'. Menus with Brochan, Sgadan, Hama agus Uighean, Ti or Cofaidh. Oh, and a wee dram of Uisge Beatha.  I doubt, however, if Lochaber District Council will ever become Gaelicised.  At last week's resources committee meeting, a report headed 'Payments to Gaelic Bodies and Financial Implications' was circulated. It stated the following : 'Recommendations – None.' Now, I'm a simple soul. If there's no money in the budget for payments to Gaelic bodies, then why is there any need for a report?
* However, the subject of Gaelic signs continues to dominate the local news. At the Aonach Mor Liaison Group sub-committee meeting – a public forum to which every councillor, official and conservation representative in Scotland appear to have been invited (but not the press) – the matter of interpretive signs was raised. Councillor Iain Dhu expressed his opinion that 'Aonach Mor is the proper name to advertise the ski mountain and not, as is now in vogue on the signboards Nevis Range'. This caused Councillor Drew Purdon to comment that the new 'Panhandle Unitary Authority will be expecting the shops and offices in Fort William High Street to install fascia boards and signboards in Gaelic. Councillor Purdon, the wall of whose own shop premises is sign-written  in Gaelic and Latin, considered that the requirement for 'two spokes' signs will soon become a planning edict. Council chairman Neil Clark observed  that Councillor Purdon's comments should be noted. 'Bilingually?' queried Councillor Charlie King.
* A dog ran onto the pitch during last Saturday's juvenile shinty match between Fort William and Glenurquhart. Dog stopped play and made off with the ball. Referee sized up the situation. A new ball was produced, and he gave a free hit for Fort. 'I know that dog – it belongs to a Glenurquhart supporter,' the ref explained. 'So Fort should get the advantage.'
* Last Saturday's shinty-hurling match at An Aird was highly entertaining – albeit poorly advertised by the sponsor, ScotRail. Fort William beat Good Counsel from Dublin in a game arranged to celebrate the links forged between Western Ireland and the Western Highlands a century ago when '5,000 Irish and Highland navvies dug themselves into the history books by building the unique West Highland Railway Line'.
* Several local worthies – not local labourers – who were watching the gruelling Gaelic game found an environmentally friendly use for the wheelie bins at An Aird. First of all they pressed the bins into service as standing-height bar tables, covering these with well-read local newspapers. Then, when their Coca Cola and Fanta cans were empty they just lifted the  bin lids and dropped them inside the bins. An Aird wasn't the former town dump for nothing, you know!
* Bobby Gribben was telling me about the Inverlochy worthy whose zimmer frame was taken away from her by other members of the household thus depriving her of the means to  perambulate in the direction of the Railway Social Club, as she is, apparently, sometimes wont to do. Not to be beaten, however, she was seen near the location aforesaid, pushing an empty wheelie bin.
* Jim MacDougall, former Postman of the Year, was sitting in his car in the Safeway car park. Along came an acquaintance who said to him, 'I see you're on the retired list now, Jim.' Jim queried as to how his friend had come by this intelligence. 'It's on your number plate,' was the reply. Sure enough, unbeknown to Jim, another 'acquaintance' had put a false panel on the front of Jim's VW Golf, overlapping the local registration, and proclaiming 'IM RETIRED' .
*Ivy and Bill Ogram, from Full Sutton on Humberside, have just returned home after spending a holiday in Banavie. They stayed at Taormina, the B&B run by Kathleen and Duncan MacInnes. For the 35th successive June! Incidentally, the Ograms reported  that the Lochaber weather on this latest visit was the coldest they'd experienced.