Argyll's scenic lochs harbour sinister side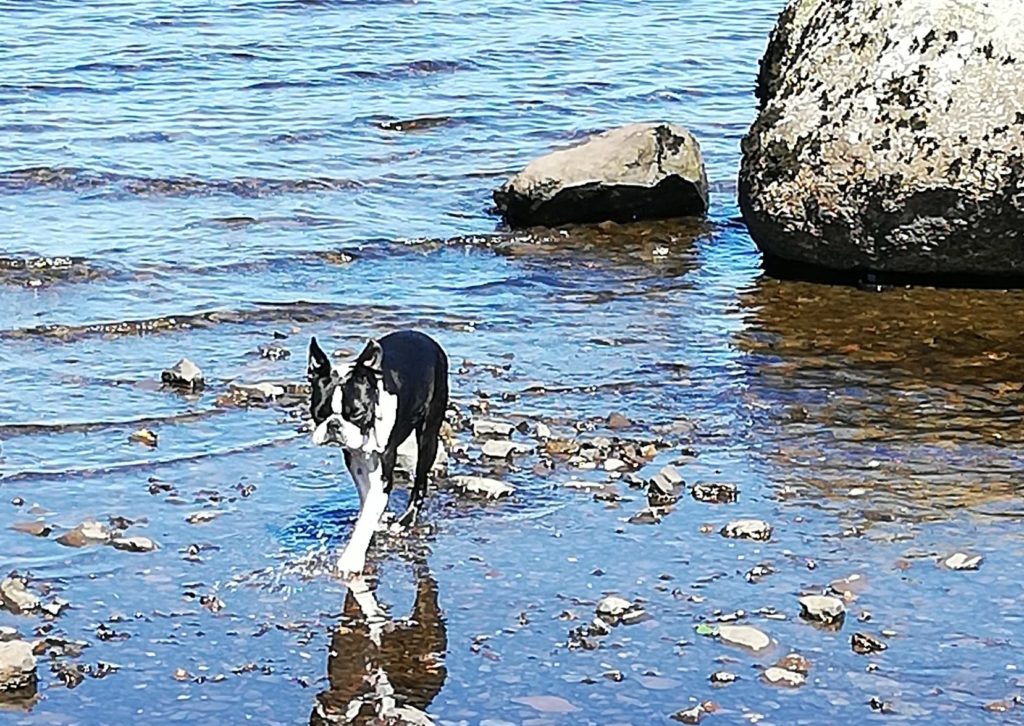 Want to read more?
We value our content  and access to our full site is  only available with a  subscription. Your subscription entitles you to 7-day-a-week access to our website, plus a full digital copy of that week's paper to read on your pc/mac or mobile device In addition your subscription includes access to digital archive copies from 2006 onwards
Just want to read one issue? No problem you can subscribe for just one week (or longer if you wish)
Subscribe Now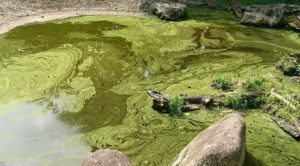 Vets in Argyll are warning pet owners to beware of lethal toxins in lochs following the deaths of two young dogs during the recent hot spell.
Having enjoyed a visit to the area three years ago, William and Frederica Aitkenhead from West Sussex decided to return at the end of June this year with their two-year-old Boston terrier Lulu.
As first-time dog owners, a trip to Scotland with their little dog was something to relish. Their intention was to enjoy a three-day visit to Loch Awe before heading down to the Borders.
That trip turned into a nightmare.
'It was to be a special short break here,' said William. 'Wednesday June 26 was a gorgeous day with horizon to horizon blue sky and around 20 degrees.
'We were staying in a hotel near Kilchrenan with grounds that border the loch and at around 3.30pm we went for a wander.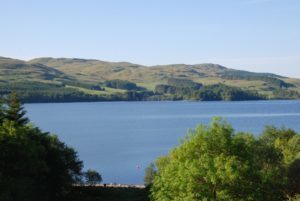 'Little Lulu went for a paddle just on the edge. The loch water appeared clear and we saw her take a couple of sips, nothing more.'
After a 15-minute walk around the grounds, the couple returned to their hotel but on the way to their room Lulu seemed to stumble.
William continued: 'We thought she might have picked up a burr or tick or something but nothing obvious.
'Back in the room, she went to her bed, but she didn't seem right and about 10 minutes later she started convulsing.'
William picked Lulu up and ran to the hotel reception to call a vet but it was too late. Lulu died in his arms.
The couple made the 35-minute trip to Oban Vets but their much-loved pet had gone.
'It was there that the vets passed comment about Loch Awe not being safe,' added William. 'We just did not know. For us, like any dog owner losing their beloved pet, it was shattering, so quick and so unexplained. We made the 600-mile, 11-hour journey back home that night, without her.'
Oban Vets have since done an autopsy but are unable to give a definite cause of death with no evidence of algae or any damage inside.
The only conclusion was that Lulu's death was caused by toxins released by the algae that attacked her nervous system leaving no trace. The speed and nature of her death was consistent with this.
Despite still suffering greatly over his loss, William contacted The Oban Times last week in an attempt to warn others of this sometimes invisible killer.
'Had we known of the risk, even the slightest hint of one, we would never have taken her anywhere near the loch,' he added.
'We had no advice or warning of this potential threat. While I understand there may be signs in certain locations, the loch is a big one and by its nature probably almost impossible to sign everywhere.
'Many people would think blue-green algae has to be seen like a scum on the water, but all I can say is we didn't see anything so even if the water is clear, don't take a chance.'
Just a day after Lulu's death another young dog died after swimming at Jubilee Point, on Loch Eck.
With permission from the dog's owners Bute and Cowal Vets  posted the following warning on their Facebook page. 'We would advise owners against letting their dogs swim in Loch Eck or other areas of slow moving water.
'Although not confirmed at this stage, the symptoms were consistent with blue-green algae poisoning.
'The owner's noticed something was wrong as the dog was coming out of the water. Her legs seemed weak, with poor coordination. They contacted the Dunoon practice immediately, and were on the road within minutes.
'Before they had even got to the Coylet, the young dog's breathing was affected, and she was having seizures as she arrived at the surgery.
'Despite the battle to save her, she didn't survive, and our thoughts are with her shocked and devastated family tonight.'
Local authorities and SEPA have been alerted to both situations and, in the meantime, Oban Vets and Bute and Cowal Vets are asking owners to take sensible precautions when exercising dogs near stagnant water.
An Argyll and Bute Council spokesperson said: 'When we are made aware of possible blue-green algae blooms, investigations are carried out and, where blooms are found to be present, warning signs are placed at the scene.
'It is not possible to tell which algae do or do not produce toxins simply by their appearance. Laboratory analysis is needed for this. Therefore, it is advisable to regard all algal scums as potentially toxic.'
More information on algae and what to do if you suspect it is present can be found at www.argyll-bute.gov.uk/blue-green-algae.
What is blue-green algae and what does it look like?
Blue-green algae is a term used to describe a group of bacteria, called cyanobacteria.
They are not actually algae, but the organisms got this name because they often give the appearance of algae when they clump together in bodies of water.
Blue-green algae may not always be harmful but you can't tell simply by looking, so it's best not to let your dog near the water.
The bacteria cannot be seen with the naked eye unless they clump together. When this happens, blue-green algae can look like green flakes, greenish bundles or brown dots in a pond, loch or stream.
When the algae blooms, it can give look like a blue-green scum has appeared on the surface of the water. It sometimes looks a bit like pea soup.
It is most common in non-flowing fresh water such as lochs and ponds during hot weather when there is less rainfall, but can also occur at other times of the year.
You may notice dead fish in ponds or lochs with a high concentration of the toxic bacteria. Don't let your dog drink from water containing dead animals.
The algae may be present in a harmful form even if you cannot see it, so take note of any warning signs in the area.
Why is blue-green algae dangerous to dogs?
Blooms of blue-green algae can produce harmful toxins which stop a dog's liver from functioning properly. However, not all types of blue-green algae are dangerous.
Sadly, exposure to toxic blue-green algae is often fatal, and can also cause long-term health problems in dogs that survive after drinking or swimming in algae-contaminated water. Some types of blue-green algae can kill a dog just 15 minutes to an hour after drinking.
Dogs who have been swimming in water can get the algae caught in their fur, and can ingest it while cleaning themselves later on.
What are the symptoms of blue-green algae poisoning?
If your dog shows any of the following signs after drinking from, or swimming in or paddling in water, contact a vet immediately and tell them you are concerned about blue-green algae: vomiting, diarrhoea, seizures/fitting, weakness/unconsciousness, disorientation/confusion, drooling and breathing difficulties
There is no antidote for the toxins produced by the bacteria, but if caught early enough, your vet will likely try to make your dog sick and attempt to flush the toxins from the body before they take hold.
These symptoms are commonly seen with other illnesses too, which are often less serious, but you should always call your vet if you are worried your pet is sick.
If you think you have spotted blue-green algae in water and cannot see any signs, report it to SEPA on 0800 80 70 60 who can investigate.