Morvern Lines 6.6.19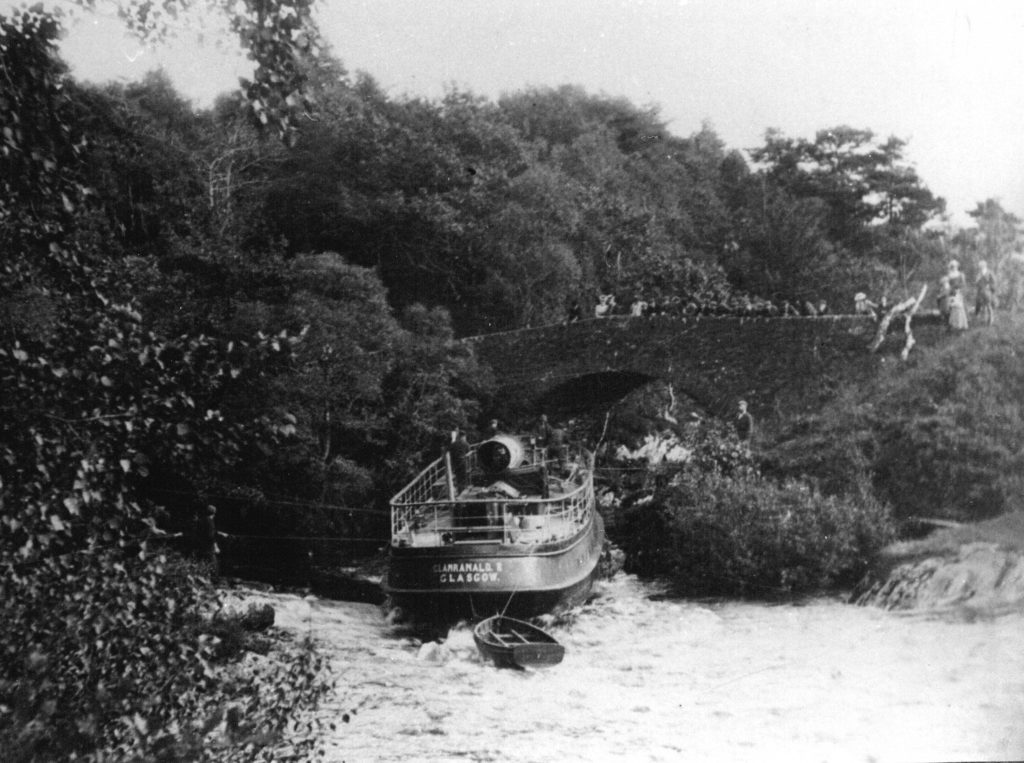 Want to read more?
We value our content  and access to our full site is  only available with a  subscription. Your subscription entitles you to 7-day-a-week access to our website, plus a full digital copy of that week's paper to read on your pc/mac or mobile device In addition your subscription includes access to digital archive copies from 2006 onwards
Just want to read one issue? No problem you can subscribe for just one week (or longer if you wish)
Subscribe Now
This week we publish the second part of Sandy MacDonald's recollections of life on Dorlin Estate as one of the last of a line of talented Moidart tradition-bearers, as told to Iain Thornber.
'As there was only one direct sailing from Acharacle up Loch Shiel by the Clanranald we used to have to go to Lochailort three or four times a week in the yacht with Lord Howard's guests to catch the first morning train going south. We had to leave home very early in order to get enough steam up to make the journey in time.
'During the season some of them used to come on the late train and we had to go up and meet them and bring them back, and that was pretty often as there were a lot of guests travelling backwards and forwards to Dorlin House in these days.
'I remember once Lord Howard's keeper had a pet deer calf but when it grew older it used to attack any person it would meet. Lord Howard sent word to Nicholson, the landlord of Arisaig, to ask if they could ferry it over to his place. So we put it in a case and went all the way over by boat and put it ashore on the hills of Arisaig.
'We used to go to Ardnish pretty often. When the Roman Catholic Church was oppressed, Bishop Forbes, when he came to say Mass, he daren't come ashore near the mainland here because the redcoats were waiting for him. So he landed at the end of Ardnish at a place they call Port na h-Aifrinne, the Port of the Mass. We used to go over there often to see that place. There were 16 or 17 inhabitants at Ardnish until after the First World War when the people emigrated out of it. A good place, good fertile ground but no road to it.
'At one time letters used to be delivered to Dorlin regularly by a horse-drawn postal 'van' on its way from Strontian to Kinlochmoidart. The postman was called McMaster. Then when the railway came Lord Howard of Glossop and other proprietors thought they would get the mails carried by boat down Loch Shiel from Glenfinnan.
'Lord Howard had The Lady of the Lake at the time which his captain said would stand any weather they would be likely to encounter. Well, he wasn't long on Loch Shiel until he found that that small boat would never do, so he was granted permission to go to the Clyde to buy a larger boat.
'He got the Clanranald I and brought her up the River Shiel, right to Glenfinnan. Their idea was that Macdonald of Glenaladale would allow them to build a pier in deep water below his house at Glenfinnan, as there was a bar in the river. Macdonald objected and so another boat drawing less water had to be ordered and that was Clanranald II. Lord Morton allowed them to build a pier up the River Callop, which is the one there to this day.
'Clanranald II was on all the time until about 10 years ago. She became much worn and had to be scrapped. Then MacBrayne put two smaller boats on but found they did not pay, so they were taken off and Loch Shiel is without a mail boat today.
'The place was far better off in every respect when there was a steady service running daily up and down Loch Shiel to the train than it is today. It was quite a job to get the Clanranald up the river because she weighed 50 tons, but all the people on both sides, from Moidart and Ardnamurchan, gathered and pulled her up. The worst job was taking her through the Gullet at the old bridge but under the supervision of her captain, Captain Macdonald, they managed to haul her up bit by bit until they got her through and then she was away into deep water. They brought her into Dorlin on a high spring tide when the loch was level with the river at the Sea Pool.
'Clanranald II had twin screws and was steam driven. The boiler had to be replaced about 25 years ago and she was taken down the river again and sent to the Clyde and motors put in her. With the motors in her and no funnels she almost went up the river all the way herself without any bother because the motor engines carried smaller bronze propellers than the old steam engine and therefore did not need such deep water.
'I would like to say a few words about the seaweed. It was from the seaweed they were getting all the crops.
'When the people who followed that mad prince of ours were oppressed, it was the highland lairds who subdued the people and drove them off the land, not the English men – they had nothing to do with it in any shape or form. They were not allowed to cut a single branch of seaweed on the Kinlochmoidart shore or the Shona beach. Even the Laird of Kinlochmoidart would not allow any of his tenants near the shore because he wanted all the seaweed for himself.
'There were numerous people from this estate drowned by having to go all the way to Arisaig Point for boatloads of seaweed and getting swamped on the way home with it.
'The most notable river between Ardnamurchan and Dorlin Estate is the Shiel. It is about three miles long and at the very foot of it, on the Ardnamurchan side, there is a small patch of ground which was used as a burying place during the time of the black plague. You can see to this very day how the stones were paved in so as to protect the bodies from the wolves who roamed the country at that time.
'The River Shiel takes its name from the Gaelic word 'Sale', which means white and this is how it got it.
'Shortly after St Columba came to Iona and started building the abbey there he came with his followers all the way round the Ross of Mull to Ardnamurchan and walked the hill right over to Shiel. His view was to go up Loch Shiel and get some oaks for the roof of his monastery.
'They arrived at the mouth of the river where they halted to have some food. The place was teeming with fish at the time, so he got his followers to put their wattles of birch wood out and they got a big haul of salmon. Seeing their upturned white bellies St Columba said, "There is a lot of sale here". And that is why the river and the loch have been called Shiel from that very day.
'The next time St Columba came on the same path through Ardnamurchan was the time he went up to preach the gospel to them in Inverness. St Finan's Isle was called after one of his followers.'
To be continued.