Morvern Lines with Iain Thornber 30.05.19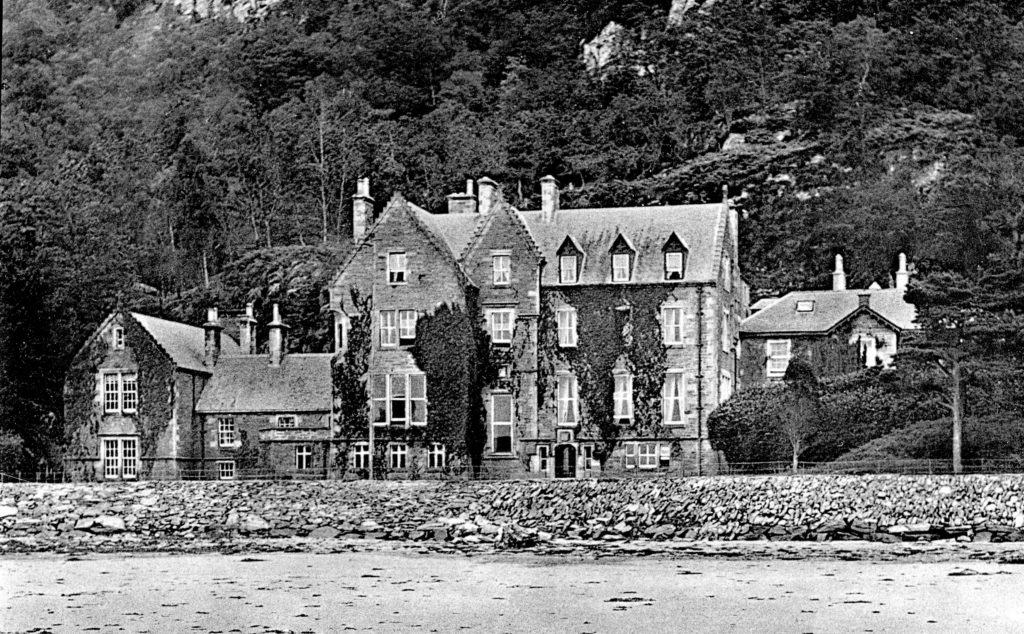 Want to read more?
We value our content  and access to our full site is  only available with a  subscription. Your subscription entitles you to 7-day-a-week access to our website, plus a full digital copy of that week's paper to read on your pc/mac or mobile device In addition your subscription includes access to digital archive copies from 2006 onwards
Just want to read one issue? No problem you can subscribe for just one week (or longer if you wish)
Subscribe Now
As we were in Moidart (part one)
A few years ago I was handed a cassette of a tape recording made in Moidart in the 1960s of a fine old Highland gentleman by the name of Sandy MacDonald.
Sandy lived most of his life on Dorlin Estate until he retired and moved to Caol near Fort William where he died in 1982 aged 90. Gifted with a lovely speaking voice and a retentive memory, Sandy was probably one of the last of a line of talented Moidart tradition-bearers.
His recollections are as much a tribute to himself as they are to those who lived out their lives in one of the most historic parishes in the Highlands. What follows is a representative selection of what Sandy placed on record in his own words.
'We came to Moidart in 1901 from Loch Nevis side which was one of the principal herring-fishing lochs on the west coast of Scotland. There were boats there even from the Isle of Man. When we came to Moidart, it was all horse-drawn carts that were on the road. Lord Howard, the owner of the estate, who bought it from Mr Hope Scott, used to bring his carriage horses all the way from Glossop to Dorlin.
'During my school days in Mingary, there were 52 pupils and one teacher only. We had a piece of dried bread in our pockets for our midday meal. And then the First World War came and made all the changes. All the young people had to go and eventually there was hardly anybody at home. Then the curse came, the motor car, the ruination of the Highlands to this very day.
'The last tenant of the fishery at Dorlin was a Mr Gemell who got the lease of it at the time Mr Hope Scott bought the estate from the MacDonalds of Arisaig. It was he who built the canning factory. Gemell had the fishings all the way to Mull and the Isle of Skye. They were netting in the loch and using bag nets along the coast.
'I saw the process they used in the canning and the cans they left behind. There used to be tons of them lying beside the shed for years. It was all done with the ordinary soldering bolt and resin; there was no flux in these days. There were seven tinsmiths working at one bench making the cans, all by hand. I also remember the boilers they put the cans in to clean them. [Gemell also employed a large number of women at Ardtoe to boil the salmon before it was put into cans].
'When the first Lord Howard bought Dorlin Estate from Mr Hope Scott he kept the fishery going and used to send the salmon away in boxes of ice. There were no refrigerators in these days so they used to take the ice off the curling ponds during the frosty weather, break it up and pour it into specially built houses with stone arched roofs covered with soil and divots where it formed a large block which would keep both Dorlin House and the fishery supplied all the year round. One of the curling ponds, which they played on, can still be seen at Dorlin.
'When I left school my first job, as a boy, was helping in the garden at Dorlin then here and there and everywhere since. We used to do a lot of messages using horses, riding to Kinlochmoidart and to Ardgour. They kept horses at Lord Howard's stable at Cliff Farm for riding and messages only.
'But these were the hard days. Long before Dr MacNaughton came to Salen the resident doctor for all the districts right up to Arisaig, lived at Rahoy in Morvern [Dr John Maclachlan 1804-1874]. He used to come across Loch Sunart by boat to Laga and travel from there by foot. He was a composer of Gaelic songs – a bard. He made a famous Gaelic song when the people were driven from Ardnamurchan and it was a good song too that he made.
'After the '45 when the Highlanders got pardoned, the so-called pardon from the German kings may I call them, MacDonald of Kinlochmoidart enlisted in the army and joined the Episcopalians in order to get a commission in the Peninsula War where he distinguished himself well, if you can call it distinguished killing one another. When he came home he found his eldest brother was in charge of the Kinlochmoidart Estates but according to the law in these days, if you weren't an Episcopalian you lost all hold of the ground. So he got his brother and his family shifted down to Eignaig on Loch Moidart where they remained until Clanranald gave them a holding at Port a' bhata. One of the sons became a shepherd to Lord Howard of Glossop years after that. These people, who were the true MacDonalds of Clanranald, lived at Port a' bhata until 1915 when they got old and infirm and had to be shifted. When they left Lord Howard had the house pulled down.
'The store at Kinacara [at Kinlochmoidart] was a police station at first. Then one of the policemen left the force and with Mr Stewart's permission opened up a shop. His name was Maclean and the family had it for years. A steady flow of people used to come across from Smirisary to the store. There were nine families living there then.
'There was a college at Samalaman where they were training as priests. There was also a seminary at Caolas – which was a small monastery. And coming along there was a house of meeting at Langal and another one on a vale at Dalilea. But the main official church was on Castle Tioram Isle and you can see the remains of it to this very day. There was only one priest based at Dorlin finally but before that they used to live in a cave near Port a' bhata because the redcoats were out for their blood.
'At one time Glenuig belonged to a Maclean then Lord Maclaren, of the Court of Session, bought it over and reconstructed the house (Samalaman). At that time Glenuig Hotel was licensed but Lord Maclaren didn't approve of alcohol and had the licence removed. Carrying on along the bridal path towards Lochailort, the next place you come to is Roshven, which was bought from the MacDonalds by Professor Blackburn who was a professor of mathematics.
'It was Professor Blackburn who built the big mansion house that is there today. When he died his son William took it over and kept the farm and everything in full style. It was fully stocked, agriculture going well, with a farm grieve, ploughman and a sheep grieve and shepherds.
'Lord Howard and his party used to go over and visit the Blackburns often at Roshven in their yacht, The Lady of the Lake. We would anchor off there and go up to the house for tea.'
(To be continued.)
Iain Thornber
iain.thornber@btinternet.com