Morvern Lines with Iain Thornber 16.05.19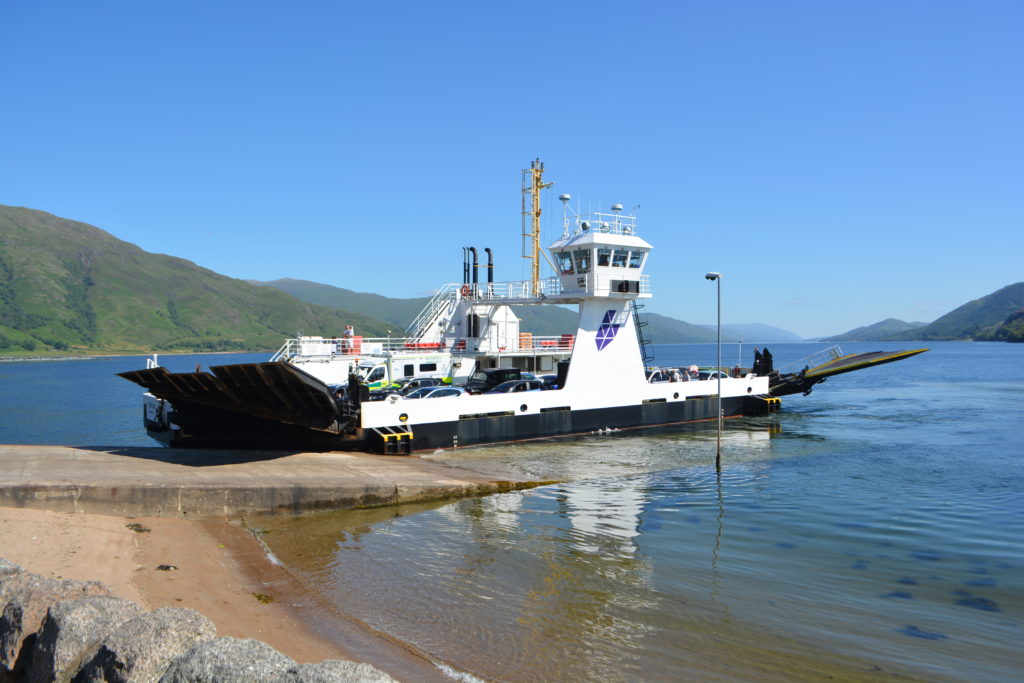 Want to read more?
We value our content  and access to our full site is  only available with a  subscription. Your subscription entitles you to 7-day-a-week access to our website, plus a full digital copy of that week's paper to read on your pc/mac or mobile device In addition your subscription includes access to digital archive copies from 2006 onwards
Just want to read one issue? No problem you can subscribe for just one week (or longer if you wish)
Subscribe Now
'Those whom the gods wish to destroy they first make mad,' was the old saying which came to mind when I had finished reading a recent report that the Highland Council is to appoint a development officer to consider building a bridge or a tunnel across the Corran Narrows, nine miles south of Fort William.
Details of his or her salary have yet to be made public but it will not be pennies. For an authority which finds it necessary to charge every person 50p to use its 124 public conveniences and comfort stops, including the one at Corran Ferry, does this appointment represent value for money?
We have had these reports before. In presenting its 2018-19 budget for these and other increases, the Highland Council announced what it was doing would serve as 'a vision and purpose with our communities'.
Really? There is nothing pleasant watching someone who has just driven up from Oban, Kilchoan or Glasgow hopping around the top of a slipway with their legs crossed because they can't find a 50p piece.
As for the outcome of the report, it reminded me of a remark made by an elderly woman in Strontian when she heard from an acquaintance that the telephone line had been established between there and Ardgour for the first time. The lady had never heard of such a thing, and thinking it referred to the name of a man who had come to reopen the lead mines, she replied: 'Oh, yes! Like every other one that has come, he will have a look round, go away and never come back.'
Before examining the pros and cons of a fixed link, it is necessary to ask why the subject was on the Lochaber Area Committee's agenda at all when it met in Strontian a few weeks ago. Could it have been to deflect the more pressing needs of the community such as the full reinstatement of Dalmhor Care Home, widening passing places on the Carnoch Bridge to Lochaline section of the A884 to cope with the volume of large timber wagons intermingling with the extra traffic from Mull, and many other wants?
The whole thing smacked of another old saying – 'bread and circuses' – a phrase used by a Roman writer to deplore the declining heroism of Romans after the Roman Republic ceased to exist and the Roman Empire began: 'Two things only the people anxiously desire, bread and circuses.'
The government kept the Roman populace happy by distributing free food and staging huge public events.
Is a fixed link likely or desirable in our lifetime because presumably it would not be toll free? The Kessock bridge cost £17.5 million in 1982. How much to build one and the approaches at Corran in 20 years? Ten times more?
A lot less than building a new and a spare ferry, upgrading the slipways and extending the service in the evening. What government would want to try to justify that sum when the present one is casting around to find the wherewithal to fund NHS Scotland?
There are a number of physical arguments against the notion of a fixed crossing. First, either would straddle the Great Glen fault which has a long geological movement history. The largest recorded earthquake in Scotland was on the Argyll side in 1880 and that had a magnitude of 5.2. Others occurred at the entrance to Loch Linnhe in the 1980s and at Glenuig in 2011, measuring 4.1 and 3.5 respectively on the Richter Scale. Not strong enough to destroy a structure but big enough to give any insurance company the jitters.
The fault is mostly inactive today, but occasional moderate tremors have been recorded which has meant that seismic buffers are built into the Kessock Bridge carrying the A9 out of Inverness, and why Scottish Water has redesigned its pipes across rivers and streams.
Secondly, the single-track roads and bridges beyond Strontian to Kilchoan and Kinlochmoidart and from Carnoch Bridge to Lochaline would need to be widened. At present they can barely cope with the present volume of traffic which, at least, is regulated by the frequency of the Corran ferry.
Without better roads or a permanent convoy system, there would be chaos. It is reported that already up to 30 accidents a day occur on the North Coast 500 Route and, of course, it wouldn't be long before Fairy Pools were found in Glen Gour and Glen Tarbert and on the Carnoch, Shiel and Aline rivers, creating human waste and parking issues which Highland Council is struggling to cope with.
The frightening thing about the brief is that we are told the successful applicant will be talking to ferry passengers about what they want. For something which will change West Ardnamurchan, Sunart and Morvern for ever, every resident elector and council taxpayer needs to be balloted at home and not by a bored, gum-chewing, individual wandering up and down the ferry queue with a clipboard.
There is little doubt a fixed link would bring massive growth and development but on the other hand crime would increase and many more weird and wonderful looking second homes, at odds with the landscape, would appear on the horizon.
There is something unique about the wildness and culture that remains in West Lochaber. Care needs be taken over its future and consideration given to the local ferry employees.
Of course Highland Council officials will welcome any development which they can tax. It would be a pity to see the shores of lochs Linnhe, Aline and Sunart looking like both sides of the Firth of Clyde, which will happen if the money-driven genie gets out of the bottle.
But, as it was wisely said by the Roman philosopher Marcus Aurelius several thousand years ago, everything depends on the point of view. Things go up and others come down. No better example can be found than on an arable farm in Fife where recently an estimated five miles of drystane dykes, thought to date back to the early 1800s, have been removed, allegedly without authorisation, to turn eight fields averaging more than 17 acres into one of 140 acres. Convenient for the tractor-man but not so nice for the occupying flora and fauna.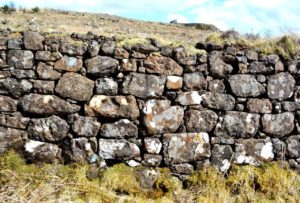 Officials from the Scottish Government's Rural Payments and Inspections Directorate (SGRPID) are considering how to deal with what must be one of the biggest ever infringements of its rules. Payment of support under the Common Agricultural Policy is conditional on applicants observing rules of Good Agricultural and Environmental Condition, one of which is that you must not remove or destroy drystane or flagstone dykes, turf or stone-faced, without the prior written consent of Scottish ministers.
A neighbour said: 'The industrial-scale environmental destruction wrought on the natural heritage and local biodiversity is appalling. The rural fabric of this attractive part of the countryside has been decimated, leaving a sterile landscape void of any wildlife.'
Surprisingly, Scottish Natural Heritage maintains it has no powers over their removal, and Historic Environment Scotland says it has no authority on the matter. Clearly the legislation has to change.
Iain Thornber
iain.thornber@btinternet.com