Morvern Lines – 9.5.19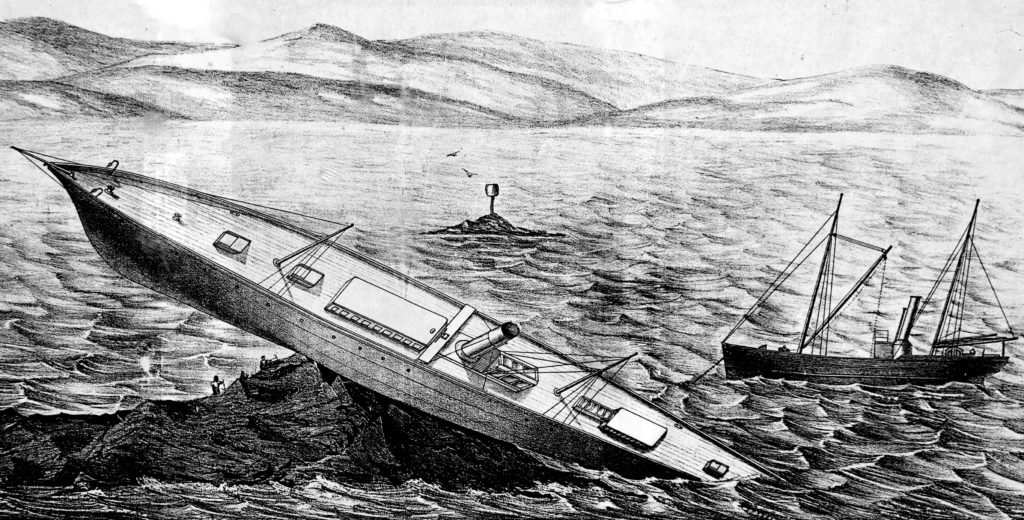 Want to read more?
We value our content  and access to our full site is  only available with a  subscription. Your subscription entitles you to 7-day-a-week access to our website, plus a full digital copy of that week's paper to read on your pc/mac or mobile device In addition your subscription includes access to digital archive copies from 2006 onwards
Just want to read one issue? No problem you can subscribe for just one week (or longer if you wish)
Subscribe Now
Playboys, super yachts and divorces
Oligarch is a word which appears a lot in the national press nowadays. It is usually associated with high living and costly divorce cases involving individuals who accumulated wealth and property in the aftermath of the dissolution of the Soviet Union in the 1990s.
An oligarchy is a power structure that allows a few businesses, families, or individuals to rule. In countries such as China, Ukraine, the USA, Zimbabwe, Saudi Arabia and Venezuela, they have enough power to turn the country to benefit them to the exclusion of other members.  They maintain their power through their relationships with each other. Oligarchy is from the Greek word oligarkhes meaning 'few governing'.
Although you won't come across the phrase much in the Oban Times archives, we've had oligarchs in the west Highlands for centuries. They were known as lairds, clan chiefs, landowners and factors;  some bad, others good, despite the Clearances. Today's Highland variety may not all be rich in gold or guilt-edged bonds and securities, but many still have lots of acres providing valuable incomes from hydro electric schemes, wind turbines, tree planting grants and holiday lets. Their predecessors enjoyed the good life too, and gave employment and fun to a lot of crofters, shepherds and fishermen in the sailing season by persuading them to exchange their sheep shears, salmon nets and peat spades for the life of a seaman aboard their ocean-going yachts.
Argyll had its fair share of wealthy families in the Victorian era; Campbells of Inveraray, Barcaldine and Breadalbane; MacAlpine Downie of Appin, Malcolm of Poltalloch, Rudd of Ardnamurchan, Lord Inverclyde and the Curries of Eriska, to name only some. Few, however, could match Thomas Valentine Smith (TVS) of Ardtornish for his disposable wealth.
TVS (1825-1906) inherited Ardtornish Estate from his father, Octavius, in 1871. The Smiths were successful grocers, distillers and sheep farmers, and the first incomers to buy land in Morvern for sport and holidays. TVS married, aged 15,  a woman of 33 whom he divorced in an expensive case in preference to a mistress he later married. Shock-horror!
Those who occupied front seats in the Establishment during Queen Victoria's reign, were expected always to observe the invisible barrier that lay between drawing-room society and live-in female friends. But hey, if you have £100 million in your back pocket, own a 40,000 acre estate, employ 160 and there's a 354-ton steam yacht valued at £1.5 million hanging on a mooring in front of your 150-roomed mansion, would you really care what the neighbours thought?
By all accounts TVS was no James Bond.  He was a small man, moody, withdrawn, lacking in enthusiasm and said to have had no personal charm. He liked shooting and stalking on his 10,000 acre deer forest and fishing for salmon on the River Aline,  but not his family, probably because they didn't approve of him living with his mistress.
TVS's pride and joy was his yacht, Dobhran, Gaelic for sea-otter, which he had built in 1875-6 by Cunliffe & Dunlop, Port Glasgow, in Yard No 116 of its Inch Works. She was made of iron and driven by a 100hp, two-cylinder steam engine.  Her measurements were 193' x 22' x 13' and she carried a crew of more than 20 who, when not aboard, were housed at Achranich near the head of Loch Aline in a building still called The Yacht.
Dobhran was used extensively for stalking expeditions to Inniemore and Eignaig, and for collecting and returning guests to Oban and Greenock. On August 1877, during one of her first major cruises along the north west coast of Scotland, she ran aground with eight guests and a full crew aboard. So well known was TVS and his magnificent yacht that the incident caught the attention of the national press which gave almost daily reports of her rescue.
One of the guests later recorded the incident in some detail: 'On Monday morning August 27th, 1887, Dobhran left Loch Aline a little before nine having onboard, Valentine Smith, William, May, Helen, Lothian, and Herbert Nicholson, Miss Sellar, Mr Herbert Spencer [and 20 of a crew]. It was a beautiful day, quite calm. Reached Dunvegan Bay, Skye at 5pm. Left at six next morning. Had a bit of a roll across the Minch. Reached Gairloch at 11am.
'Started next morning, Wednesday August 29th at 8am for Loch Carron. At about 10.30am Valentine went into the chart room where he saw the captain who had just come down from the bridge to consult the chart for Loch Carron, having given the mate his course. Between 10.30 and 11, all at once they felt a bump, then a scraping and grating, then the vessel stopped and heeled right over on the port side. In a moment all were on the deck, boats were being lowered and the 28 people on board, in the space of about six minutes, were in them and rowing away from the Dobhran.
'The rock she struck is called Skeir Voie, she was going about 11 knots, off Cow Island, Applecross Bay. When at the mouth of Loch Torridon the captain gave the mate his course to steer for Scalpa. The mate mistook Cow Island for Crowlin Island and came upon the Skeir Voie Rock. (There was a small perch on it, not marked on the chart).
'The ladies, Mr Spencer and Herbert all came back to Ardtornish by the Clydesdale [one of J & G Thomson's steamers built  for the Glasgow-Stornoway, bi-weekly cargo run] on Thursday. Lord MacDonald's yacht, which was passing up the coast when the accident happened, took the whole party, with the exception of Lothian Nicholson, who stayed to look after the things on the Dobhran, to Strome.
'William Nicholson and Valentine went from there on Wednesday evening to hire a steamer and were housed at the Free Kirk manse, Applecross, where a room was given for all the things saved off Dobhran. The crew were put up in the empty school-house with two good fires and plenty of venison and vegetables sent down by Lady Middleton. An insurance company steamer arrived on Saturday morning from Glasgow. They gave good hopes of getting Dobhran off the rock at the beginning of the next week when spring tides are at their highest'.
The insurance company tug did manage to refloat Dobhran successfully after 10 days. She was towed first to Stromeferry and beached for temporary patches to be put on the hull before leaving for the Clyde for a full repair. The fate of the captain and mate was never mentioned but their colleagues were sent on to London by the local agent for the Shipwrecked Mariners' Society, and from there to Colchester, to which town they belonged. Dobhran was sold by TVS in 1898 to a Mr C. Crespal, Le Harve and renamed Cyrano. In 1902 she was purchased by a Greek family who changed her name to Astrapi and was finally scrapped in 1934 under the name of Doris.
TVS replaced Dobhran in 1900 with the Rannoch, worth £168 million in today's money, and died aboard her in Gourock Bay in August 1906.
Iain Thornber
iain.thornber@btinternet.com
Image and caption
Contemporary sketch of Dobhran lying on the rocks near Applecross. Photograph: Iain Thornber