Morvern Lines with Iain Thornber 25.04.19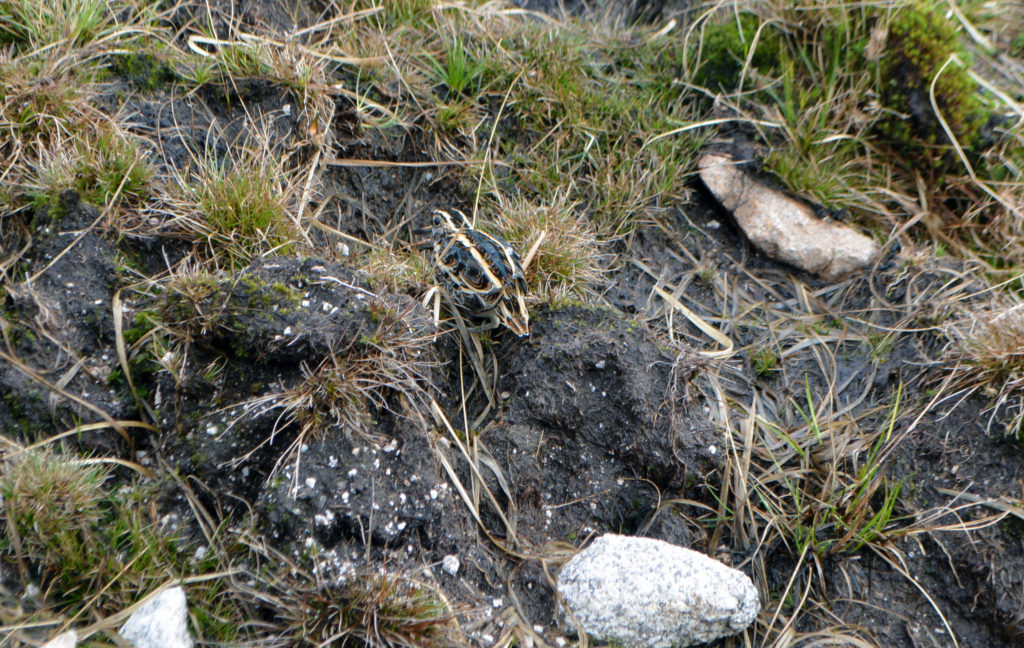 Want to read more?
We value our content  and access to our full site is  only available with a  subscription. Your subscription entitles you to 7-day-a-week access to our website, plus a full digital copy of that week's paper to read on your pc/mac or mobile device In addition your subscription includes access to digital archive copies from 2006 onwards
Just want to read one issue? No problem you can subscribe for just one week (or longer if you wish)
Subscribe Now
Of all the wild birds we have in Great Britain, my favourites are the waders.
In winter, Argyll's estuaries, bays and wetlands offer perfect conditions for them to thrive. A wading bird describes a water bird with long legs found trundling along shore lines and ferreting around bogs and ditches in search of food. Waders range in size, shape and colour and usually, but not always, have a long bill.
As with all animals, the physiology of wading birds is integral to their existence. Long legs enable them to forage in deep water, while elongated, agile toes help them to balance in fast currents and unstable mud and peat bogs.
Their bills, too, vary in length and shape, depending on their food preferences, but are often long and slightly curved. And powerful neck muscles allow some species, such as herons, to spear their prey.
The list for the Highlands and islands is long and includes curlew, dunlin, snipe, knot, lapwing, oystercatcher, red and green shank, sanderling and ringed and golden plover to name just a few.
Lapwings, their metallic-green plumage, proud crest and stiff wing beat in flight, are telltale, as is their wheezing 'swanny whistle' call. They were once common in Morvern along the Sound of Mull, Loch Sunart and on the moors of the high glens, but their numbers, like the curlew, have plummeted due to changes in farming practices and land management where the plough and the harrow have been almost completely replaced by the planting spade and the ubiquitous blanket squares of uniform conifer acidifying soils and rivers.
The common snipe, whose scientific name is Gallinago gallinago has 13 different names in the Gaelic language; it is usually shy and conceals itself close to ground vegetation and rises into the air only when approached closely. When flushed, it utters a sharp note and disappears in a series of aerial zig-zags to confuse predators.
So long as there is a snipe on a bog, a feather in her tail, or a beak on her, is an old Gaelic saying meaning 'always'.
They forage in soft mud, probing or picking up food by sight and mainly eat insects and earthworms, also some plant material.
The male performs 'winnowing' display during courtship, flying high in circles and then taking shallow dives to produce a 'drumming' sound by vibrating its tail feathers. This sound has been compared over the years by ornithologists worldwide to the bleating of a sheep or goat, which is why in the Highlands it is called in Gaelic 'Meannan-adhair' (small kid of the air) and the 'heather-bleater'. In Finland, it is 'taivaanvuohi' (the sky goat); in France 'Chevre volant' (flying goat) and in Germany, Himmel-Geiss (also sky-goat).
It was Philip Manson-Bahr, a zoologist and surgeon from Trinity College, Cambridge, who unravelled what for many years was the mystery of how snipe make that distinctive sound unlike any other birdsong. He worked out that it was created by placing two tail feathers at 90 degrees to the direction of flight. He demonstrated this in front of the British Ornithologists' Union by inserting two snipe feathers into a cork which he then whirled around his head on a string.
Common snipe nest in a well-hidden locations, laying four eggs of a dark olive colour, blotched and spotted with rich brown, which are incubated by the female for 18 to 21 days. The freshly hatched young are covered in dark maroon down, variegated with black, white and buff.
Seton Gordon (1886-1977), the world-famous Scottish writer and naturalist, found snipe breeding plentifully at 1,500 feet above sea-level in the Forest of Gaick and near Loch Eunach, among the Cairngorms, at a height of close on 2,000 feet.
Many snipe migrate south to the Mediterranean regions and along the Red Sea. From here they make their way through Persia and India, and are found also in Sri Lanka, Burma, China and Japan. There are three types of snipe in Europe: common, great and jack. The last is the rarest and smallest (seven inches) and the most difficult to spot.
It is soon distinguished in flight because, unlike the other two, it only jukes about for a short time before dropping again quickly and is usually silent on being disturbed. When it does call, the note is muffled and throbbing and sounds like a galloping horse: unlike its relations it has no white on the tail or a pale stripe in the middle of the head. It is the undoubted master of camouflage, always finding the most suitable place to land to match its colour and markings.
The jack snipe breeds in Norway, Sweden, Holland and northern Germany and comes only as a winter visitor and passage migrant to the British Isles, giving credence to the statement that none of its eggs has ever been taken by man.
It is thought not to nest here although Seton Gordon, writing in his Hill Birds of Scotland (1915), mentions an authenticated case of it nesting in Sutherland in 1914.
In 1848, a jack snipe was seen on an island in Loch Scadabhagh, South Uist, in June but no nest was found. Several others were recorded in the autumn migration at Monach Island off the west coast of North Uist in 1887 and of one being shot at Hamara on Skye in 1884.
In the Fauna of Argyll and the Inner Hebrides (1892), J A Harvie-Brown and T E Buckley, recorded them as occasional and rare visitors to Iona, Eigg, Barcaldine, Benderloch, Torcastle, Kingairloch and Mull. Numerous in Tiree but local in the situations chosen for their feeding or resting ground. Evidently Tiree was, and I understand still is, a popular haunt of the common snipe, as 641 were killed there in 1890 by two guns in seven days.
Today jack snipe are protected in Scotland but, sadly, not in Ireland yet where they are regularly shot nearly always at the end of a drive by guns who mistake them for what they call 'full snipe' –  eg, the common species.
Having shot with the convivial Irish, however, I have a feeling this may be more to do with the after effects of the alfresco lunch rather than a serious attempt to reduce their numbers. Traditionally, jacks are supposed to be the tastiest of the three. I hope it won't be long before all species of snipe and woodcock shooting is banned when we eventually leave the EU.
Earlier this month I was fortunate to see and photograph a jack snipe in Morvern. It rose in front of my vehicle on a rough hill track about 800 feet above sea-level and landed on a stony peat incline covered with dead molinia grass.
Its behaviour was exactly as described in the text books, 'freezing' in one spot allowing me to approach to within three feet before taking off and  descending a few yards away. Doubtless it was making its way back to Scandinavia.
A tired little fellow. I hope its stopover in Morvern gave it sufficient strength for the long journey ahead.
Iain Thornber
iain.thornber@btinternet.com