Mart prices – week 06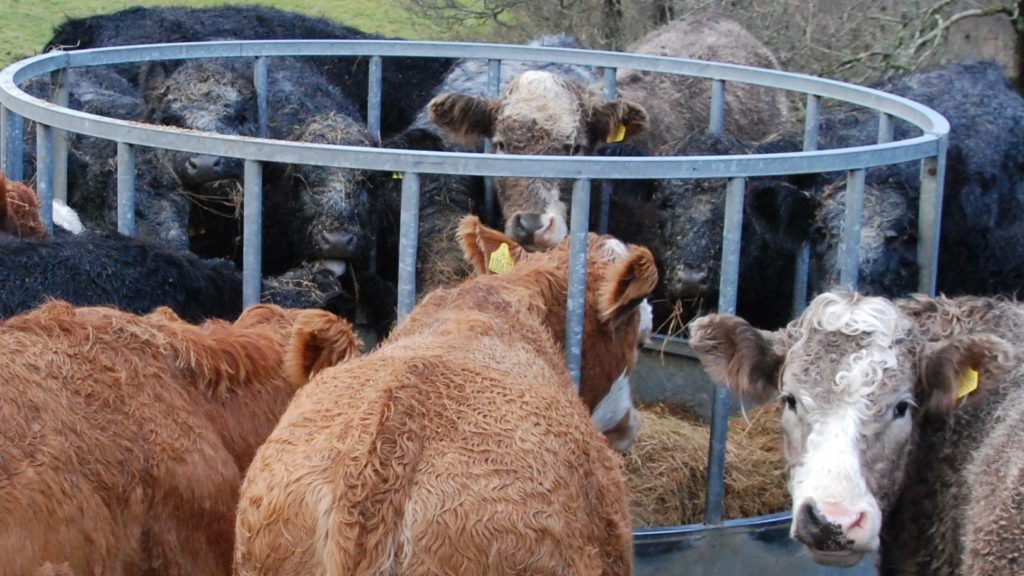 Want to read more?
We value our content and access to our full site is only available with a  subscription. Your subscription entitles you to 7-day-a-week access to our website, plus a full digital copy of that week's paper to read on your pc/mac or mobile device.  In addition, your subscription includes access to digital archive copies from 2006 onwards.
Just want to read one issue? No problem you can subscribe for just one week (or longer if you wish).
Subscribe Now
Islay Auction Mart, Tuesday January 29: Three Lorry loads of stock left the Island consisting of 605 Hoggs, 123 Ewes, Wedders & Cast Rams and 48 Cull Cows.
The following are the principal prices obtained:
Cull Cows:
Aberdeen Angus X:  Uiskentuie £920
Highland:  Kinnabus £305
Limousin:  Lossit £900; Neriby £895 & £855; Uiskentuie £845; Dunlossit, Keills £840
Bulls:  Claggan & Smalladh – Limousin £930
Cull Cows & Bulls per kilo:
Aberdeen Angus X:  Uiskentuie 114p
Limousin:  Dunlossit, Keills  142p; Neriby 132p; Dunlossit, Keills 132p; Claggan 122p; Uiskentuie 122p, 121p & 115p; Lossit 110p; Neriby 109p; Uiskentuie 106p; Dunlossit, Keills 104p.
Simmental Cross:  Uiskentuie 110p; Dunlossit, Keills 102p.
Bulls:  Claggan & Smalladh 114p.
Under 30 Months Stores: Lossit £930 (200p)
SHEEP
Hoggs per Head
Suffolk:  Fopreland Estate £76 & £74; Lossit £73; Duich £72; Coille £72
Texel:  Blackrock £76.50; Carrabus £76.50; Blackrock £71.50; Carrabus £71
Cheviot Cross:  Duich £60
Cross:  Carrabus £70.50; Foreland Estate £61; Coille £60.50
Mule:  Duich £64
Blackface:  Lorgba £75; Lossit £63; Duich £55.50; Lorgba £55
Jacobs:  Ardlussa £60;
Cast Rams:  Ardbeg £99; Blackrock £75; Ardbeg £56
Wedders:  Esknish £63
Cast Ewes:
Blueface:  Balachlaven £39
Texel: Blackrock £83; Lossit £60; Ardbeg £56
Mule: Balachlaven £46.50
Blackface:  Lorgba £49; Lossit £39; Balachlaven £36; Islay Estates £36; Lorgbaw Croft ( Wiggins) £35
Riggs:  Carrabus £70; Balinabby £65; Foreland Estate £54
Hogg Prices per Kilo:
Suffolk Cross:  Foreland Estate 213p; Coille 206p; Duich 200p; Lossit 200p; Foreland Estate 197p; Octofad 193p; Islay Estate 191p
Texel:  Blackrock 247p; Carrabus 215p; Blackrock 207p; Ardbeg 198p; Carrabus 192p
Cheviot Cross:  Duich 194p & 191p
Cross|:  Balinabby 209p; Foreland Estate 207p; Duich 192p
Blackface: Lorgba 200p; Duich 191p; Lossit 185p; Islay Estate 185p
Jacob:  Ardlussa 182p
United Auctions Stirling, January 31: sold 5,544 prime sheep comprising of 4110 prime lambs selling to an average of 190.97ppk & 1434 ewes and rams.
Lambs (4110) – Luckenburn (Tex) £117.00; West Park (BTex) £105.00; Shannocher (Suf) £96.00; Coulshill (Chev) £93.00; Balymyre (Char) £90.00; Meikle Gourdas ( Mule) £84.50; Cadogan Est (BF) £83.00.
Tex) 259.00ppk; Luckenburn (Tex) 242.00ppk; Redheugh (Suff) 205.00ppk; Croftgary (Chev) 202.00ppk; Croftintygan (BF) 194.00ppk; Darnhall (Mule) 187.00ppk; Balmyre(Char) 184.00ppk.
Ewes (1434) – Woodhead of Aberdalgie (BTex) £130.00; Glenrath (Tex) £120.00; Redheugh (Suf) £91.00; Toxside (Chev) £84.00;  Horseley (Cross) £79.00; Middleton of Glasscune (BFL) £76.00; Ballingall ( Mule) £72.00; Quixwood (BF) £56.50.
Rams –  West Park (Tex) £118.00; Greenwall (Suf) £102.00; Redheugh (Cross) £90.00; Stuck Farm (BFL) £65.00; Glenfernate (BF) £55.00.
Caledonian Marts Ltd, January 31: 157 Cattle sold comprising of 86 Prime Bullocks, Heifers & Young Bulls, and 71 OTM Cattle.
Prime Heifers peaked at 258p for a Limousin from W Dandie & Sons, Learielaw, Broxburn purchased by G Kirk & Son, Butcher, Denny and to £1554 for a Limousin from J & J Wyllie, Knockhouse, Crossford purchased by H A Black & Sons, Butcher, Stirling.
Prime Bullocks sold to 240p for a British Blue and a Limousin, both from Learielaw purchased by T Johnston, Butcher, Falkirk and to £1570 for a Limousin from W M Pettigrew, Faskine, Airdrie.
Young Bulls sold to 188p for an 18 month old Limousin from W Dick & Sons, Mains of Throsk, Throsk and to £1501 from the same home.
Other Leading prices
Bullocks per Head
£1541 & £1512 Learielaw
£1488 & £1487 Bankhead
£1472 Brockwoodlees
£1463 Greencraig
Heifers per Head
£1545, £1513 & £1499 Brockwoodlees
£1484 Newton of Logierait
£1475 Angle Park
Heifers per Kg
255p Learielaw
245p Borlick & Learielaw
242p & 240p Brockwoodlees
Bullocks per Kg
232p Knockhouse & Brockwoodlees
230p Brockwoodlees
228p Dullomuir
225p Angle Park
Also forward were 71 OTM Cattle. A mixed show forward with 60% of the OTMs being Dairy Cattle. Fleshed OTMs averaged 132p selling to 192p for a Limousin from J & J Wyllie, Knockhouse and to £1360 for a Limousin from W I & A W Callion, Bolfornought. The overall average levelled out at 121p for Beef OTMs. Dairy OTMs averaged 90p selling to 128p on multiple occasions from W M Andrews & Sons, Crossflat, Kilbarchan and to £930 from the same home.
Male OTMs sold to 158p for a Limousin from I & W Wilson, Wood of Auldbar, Aberlemno and to £1720 for the same beast.
Other leading prices
Beef OTMs per kg
178p Knockhouse
147p Flemington
146p Bolfornought
144p Wood of Auldbar
Beef OTMs per Head
£1360 Bolfornought
£1290 Flemington
£1220 Knockhouse
£1100 Flemington
Dairy OTMs per kg
125p, 118p & 112p Crossflat
110p & 105p North Cassingray
104p Kirkton of Beath
Dairy Cows per head
£910 Crossflat
£900 Kirkton of Beath & Crossflat
Dingwall & Highland Marts, January 30: sold 728 sheep of all classes.
Lambs (536) averaged £63.63 and sold to £83.50 for a pen of Cheviots from Davoch, Rogart.
Ewes (184) averaged £45.01 and sold to £69 for Cheviots from Drumore, Evanton.
Rams (8) averaged £66.19 and sold to £110 for a Blue Faced Leicester from 134 West Langwell, Rogart.
Store lambs once again met a firm enquiry with ewes following yesterday's trade.
Other leading prices per head:
Lambs: SuffX – Davoch, £83; Chev – Teanluick Croft, Muir of Ord, £82; BF – Bogburn, Duncanston, £79.50; DST – Bogburn, £79.50; Tex – 15 Glenconon, Uig, £78; TexX – 15 Glenconon, £78; Suff – Bogburn, £77.
Ewes: TexX – Garguston Shore, Muir of Ord, £58; Chev – Kirksheaf, Tain, £57.
Rams: TexX – 15 Glenconon, £83.50; Chev – Allanmore, Drumnadrochit, £50