Morvern Lines with Iain Thornber week 03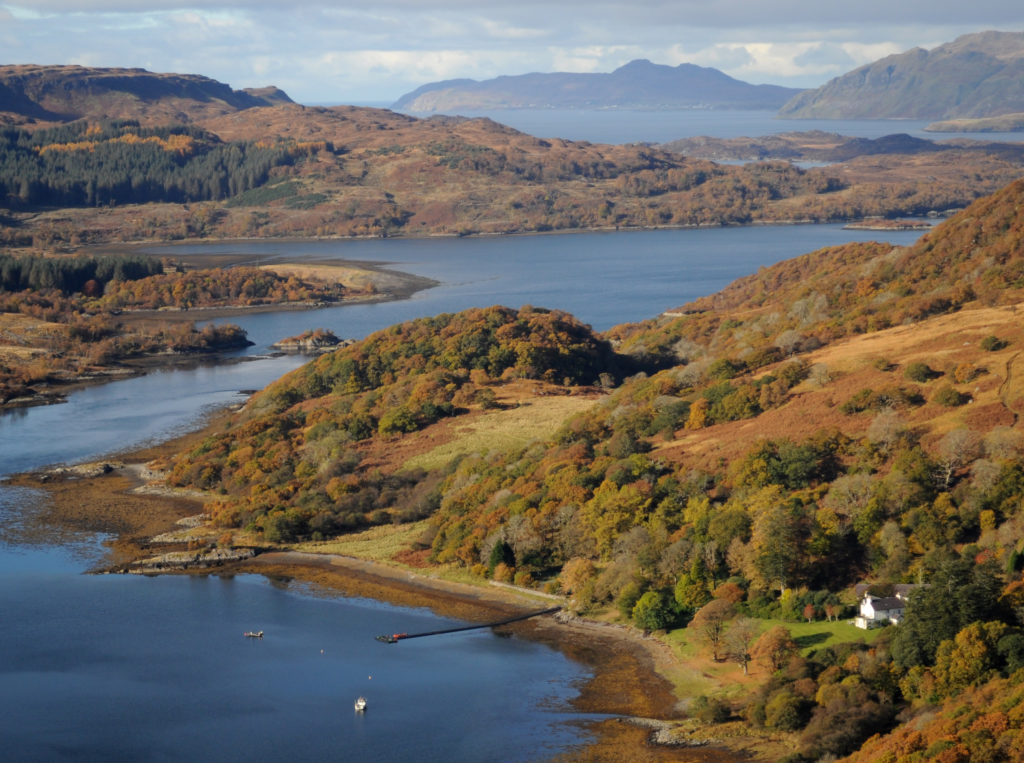 Want to read more?
We value our content  and access to our full site is  only available with a  subscription. Your subscription entitles you to 7-day-a-week access to our website, plus a full digital copy of that week's paper to read on your pc/mac or mobile device In addition your subscription includes access to digital archive copies from 2006 onwards
Just want to read one issue? No problem you can subscribe for just one week (or longer if you wish)
Subscribe Now
'If you don't have your health, you have nothing,' is a saying that I keep coming across. How true.
It doesn't matter how wealthy you are or what you own – if you are unwell, everything else pales into insignificance.
Have you ever wondered what our forebears did when they fell ill before NHS24 and when doctors were few and far between?
Donald Morrison (1885-1986) from Ardtun on Mull, whom I recorded for the School of Scottish Studies archives, told me that when he was a boy a doctor would visit the Ross of Mull and hold his surgery beside a large boulder in an open field every few months.
Dr John Maclachlan of Rahoy (1804-74), the famous Gaelic bard, often travelled long distances to tend to the sick, as did Dr MacNaughton from Salen, Loch Sunart. These were popular men, famous for their medical skill and revered by the less well-off members of the community for waiving their fees in times of hardship long before the birth of the National Health Service.
Summoning medical help in days gone by was difficult and often involved signalling by lighting fires on hilltops or remote headlands and sending a pony along a rough and tortuous track in the dead of night aided by the light of a lantern.
Our grannies used to say that wherever there was disease or sickness, a cure would be found in the locality. From this it was obvious country folk had a far greater grasp of healing than the average person does today.
Hippocrates, a Greek physician who lived more than 2,000 years ago and was considered the most outstanding figure in the history of medicine, maintained that a doctor must teach his patients to care for their own health. Until recently, however, most doctors thought that patients could know too much.
Now, thanks to the internet and the award-winning TV series Embarrassing Bodies, which aims to destigmatise common complaints that many people would rather ignore than take to their GP, attitudes have changed which must go a long way towards preventive medicine.
Great store was put on herbal and folklore remedies. Given the ingredients in some of today's pills, it is obvious the oldies knew a thing or two. Aspirin for example, is a derivative of willow bark, which was known for centuries to relieve chronic headaches or back pain. Willow bark is also used in some products to aid weight loss. When taken in moderation, willow bark does not appear to have negative side-effects. The salicin in it converts to salicylic acid said to be gentler on the stomach than lab-created aspirin.
A favourite wild plant which people in the Hebrides have used for medicine is bog bean Menyanthes trifoliata (Gaelic, Tribhileach – three leaves). Bog bean is found in ditches and bogs and its complex root structure when boiled was used extensively for rheumatoid arthritis, loss of appetite, upset stomachs and hangovers. Until a few years ago, it was prescribed by a Mull doctor and was very popular among an older generation who used to say there was a cure in every knot.
Frequent references to simple herbal remedies does not mean that there were no trained doctors living and working in the Highlands and Islands.
The Beatons, alias McBeths or Bethunes, thought to have come from Northern Ireland in the 13th century, were hereditary Gaelic speaking physicians to the MacDonald Lords of the Isles from whom they received land in return for medical services. Others, though less well known and not so numerous, were the O'Conchobhairs and the McPhails, who worked closely with the Beatons.
One of the earliest Beaton doctors in Scotland on record was Patrick McBeth, who was physician to Robert the Bruce (1274-1329). The name McBeth means 'son of life', an appropriate surname for a doctor.
The Beatons settled at Balinaby on Islay in the parish of Kilchoman evidenced by a fine cross standing in the churchyard bearing a Latin inscription which, translated into English, reads: 'This is the cross by Thomas, son of Patrick, doctor, for the souls of his father, mother and wife, and all of the faithful departed and of the said.'
Some of the Beaton family later moved into Mull, around Oban and to Skye to became physicians to the MacLeod chiefs. A branch were doctors and surgeons to the Munros of Foulis, who gave them land at Culnaskea and Delny in Ross-shire from c1550-1700.
When King James VI of Scotland went to live in England in 1603, he took his doctor, James Beaton, with him.
Not content to sit back enjoying landowning status, the Beatons travelled to Europe where they studied cutting-edge medicine at some of the most famous research centres of the time. From Padua, Salerno, Montpellier and Leyden, they brought home copies of ancient medical manuscripts and translated them into Irish Gaelic. Twenty-two of these documents are in the National Library of Scotland. So highly prized were they that one of them was designed with straps so that it could be attached to the doctor's belt to prevent the document getting wet on long journeys. Farquhar Beaton of Husabost on Skye had one such volume which he considered so valuable that when he travelled by boat it was sent by land.
Dr H Cameron Gillies, an Argyll man, translated some of these manuscripts into Scottish Gaelic and in 1911 published a book about them called Regimen Sanitatis – The Rule of Health, which is largely concerned with diet. One of his transcriptions reads: 'You ought to know that it is on the right side you should at first sleep for it is so that digestion is better made because the livers are under the stomach, and you should afterwards turn upon the left side so that the food is not drawn towards the liver before it is fully digested.'
Whoever compiled the manuscript counselled against eating fruits other than roasted apples, raisins and figs, saying the father of Galen of Pergamon, a Greek physician, surgeon and philosopher in the Roman Empire, lived a hundred years because he did not eat fruit.
Wine was not to be taken during a meal but afterwards because it makes the food pass out of the stomach before it is digested. Old men were to eat meat in the morning and bread only at supper in small quantities. 'Nevertheless, if several kinds of food [are] to be eaten at one meal, it is better to give the mild [tender] things first and the fat things afterwards, for when the mild food is eaten after the fat it is quickly digested and the fat food is not, and it will be in that time seeking a way out and it cannot get it because the fat food is below.'
Food was to be taken three times in two days 16 hours apart. So much for the multiple courses which some of us eat these days.
Iain Thornber
iain.thornber@btinternet.com