Morvern Lines – week 37
Want to read more?
We value our content  and access to our full site is  only available on subscription. Your subscription entitles you to 7-day-a-week access to our website, plus a full digital copy of that week's paper to read on your pc/mac or mobile device In addition your subscription includes access to digital archive copies from 2006 onwards
Subscribe Now
Royal Inveraray – built on a rich heritage
There is an ambience about Inveraray which you won't find in any other town in Argyll. Whether you approach it from Glen Aray, or along the coast from Lochgilphead or Glen Kinglas, it makes no difference. The first view of the tastefully designed white buildings mirrored in Loch Fyne, the tall bell tower and glimpses of the roof of one of the grandest houses in Scotland, is not only easy on the eye, but conjures up great things to come.
If an application was made to any planning authority now to build a town along the lines of Inveraray, it would be passed instantly and doubtless receive many accolades. But Inveraray was not always thus.
Although the settlement of the same name was made a burgh of barony in 1474 and a royal burgh by Charles 1 in 1648, it was not much different to other coastal communities in Scotland that depended on fish, except that Inveraray was the principal seat of the Earls of Argyll who, according to some historians, came originally from Ireland and, through marriage, became Kings of Dalriada. Later, when they moved their headquarters to Inveraray, they built a large tower-house to the north-east of the present castle, to provide protection for themselves and the inhabitants of the surrounding countryside.
The old town, with the castle as its centre-piece, was little more than a village made up of the accretions of several centuries, causing a visitor  to write, 'This place will in time be very magnificent; but at the present the space between the front and the water is disgraced with the old town, composed of the most wretched hovels that can be imagined'.
In 1744 the third Duke, Archibald Campbell (1682-1761) was determined to take the Argyll estates into a period of enlightenment by a different style of land management and placed at its centre a new palatial power house that is today's Inveraray Castle. He began in 1745, leaving the old castle standing for a further 30 or so years as a retirement home for retainers and senior citizens. Otherwise there was more or less a clean sweep.  How, you may well ask, can you replace one town with another in the 18th century without modern building techniques and machinery, and where did the occupants go while all this was happening? Fortunately the paper work survives.
Although people often write about 'old families', no family is older than any other only that some families have managed to maintain their identity and keep records of their past longer than many others.
The Campbells were one such family, because if there was one thing they were good at it was keeping invoices and receipts. Very early on in their ascendancy they realised, unlike many of their contemporaries, the pen was mightier than the sword and that when they went clubbing they brought home not just the cattle but also the sheepskin charters.
The result is the Argyll Papers are one of the most important private archives in Britain. It is a fabulous resource for Scottish and British history from the 13th to 21st centuries and attracts visitors from all over the world, researching a wide range of subjects, including family and local history, Gaelic studies, place names, military history, political history, economic and social history, agriculture and industry, architecture and more.
The Friends of The Argyll Papers, a volunteer group established to support the development of the family and estate archive, and to promote its use and enjoyment by a wide audience, have spent the last nine months studiously going through chests of 18th-century manuscript records and plans to establish the layout of the old town and where people moved to.  This has culminated in a fascinating pictorial exhibition called Inveraray the Old Town and the New, which opened last week and will run to the end of October in the castle's clan room with a podcast being launched at the end of September.
Why not spend a day looking round Inveraray and drive or walk up through the planned wooded policies to the castle to see this one-off exhibition and all the other unique treasures in the Campbell family home?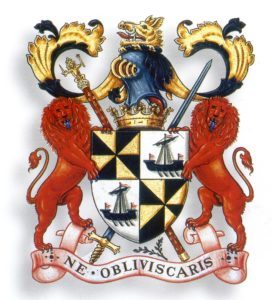 The circles of 18th century muskets and fans of Lochaber axes and swords in the armoury hall, Rob Roy's belt and sporran, ornate French tapestries, a Spanish cannon from Tobermory Bay and much more.  Queen Victoria stayed at the castle in 1847 and must have approved of what she saw as she allowed her daughter Princess Louise to marry the Marquess of Lorne, later the ninth Duke, although it was said at the time that no one in Argyll doubted about who was honouring whom in such a marriage.
In 2012 Inveraray castle was chosen by Julian Fellows for the two-hour special Christmas episode of the highly popular Downton Abbey television series. Photographs of the filming are still on the walls.
If the long table in the state dining room with its rare, silver-gilt sailing ships called 'nefs', or the old downstairs kitchen with seven fireplaces for different methods of cooking, reminds you that it is time to eat, there is a modern restaurant in the basement selling the 'Fynest' in foods from Inveraray, Argyll and Scotland.  Catering for all ages and both deep and not so deep pockets, the menu is designed by Eleanor Argyll, Duchess of Argyll, who founded the widely acclaimed 'Best of the West' – a two-day celebration of the best of local food, drink and music from the West of Scotland.
If the castle is busy you might find a tall, very pleasant, dark-haired man on the till in the gift shop or passing you a pot of tea and a plate of scones in the restaurant. He is charming and affable and will talk to you as if you were the only person in the room. He can tell you about the castle's history and of Clan Campbell like no other. If you ask him if there are any ghosts he will relate the tale of the Little Harper who was murdered in 1645 by Montrose's soldiers near where you are standing, and whose music can still be heard. He will also tell you about the Scottish guillotine, more cruel than the French one, because its victims were put on their backs so that they could watch the blade slicing towards their necks. He should know as one of his ancestors died by the Maiden as it was called.
If he proffers you his hand, take it, because afterwards you will be able to tell your grandchildren that you shook the hand of a descendent of King James 1 of Scotland (1394-1437) and the Fingalian hero who killed a fierce wild boar on Ben an Tuirc in Kintyre. He has many titles including Duke of Argyll and Master of the Royal Household in Scotland, but his Gaelic one, MacCailein Mor, Son of Great Colin, means more to him than any other because it is in his DNA.
Iain Thornber
iain.thornber@btinternet.com