Obituary: Christine Stone OBE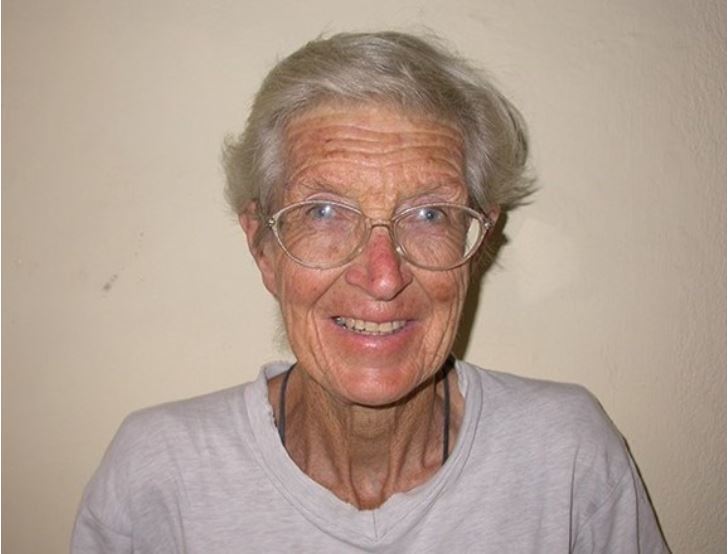 Want to read more?
We value our content and access to our full site is only available with a  subscription. Your subscription entitles you to 7-day-a-week access to our website, plus a full digital copy of that week's paper to read on your pc/mac or mobile device.  In addition, your subscription includes access to digital archive copies from 2006 onwards.
Just want to read one issue? No problem you can subscribe for just one week (or longer if you wish).
Problems logging in and require
technical support?
Click here
Subscribe Now
Sitting here in Christine's flat in Fort William, literally at the end of the path up Ben Nevis, seems to me to be a fitting place to write a tribute about our dear friend.
A slightly down at heel place in a small housing scheme apparently known for its drug problem, it seems a most unlikely last home for a Cambridge graduate, a highly influential educator and a recipient of the OBE. Yet somehow, it sums up all that Christine was and stood for.
The flat's interior is sparse. The entire bathroom's contents are a toothbrush, toothpaste, a bottle of shampoo and a bar of soap. Her clothes, which seem uniformly faded grey/brown in colour would not even fill one bin bag. The only thing there is a lot of, is books. Novels, children's books, books of games, maps, flower and bird identification books and weighty academic tomes such as 'Europe's Tragedy. A New History of the Thirty Years War' and 'The Neolithic of Mainland Scotland'.
Christine was an avid learner. Even in her last days she was trying to access the University of Highlands and Islands remote learning digital link up from the Invernevis Care Home to continue her Archaeology course. Bet that was a first!
Going through her things, we discovered two certificates from Lancashire University in the study of Cosmology and Astronomy, both courses she must have undertaken when in Nepal. She modelled what it was to thoroughly enjoy learning which was probably the key to her success as a teacher. She
enjoyed learning which meant she made learning so much fun.
After studying Natural Science at Girton College, Cambridge in 1962, Christine went on to Bristol University to train as a teacher and later through Trinity College London added a TEFL qualification. She taught first in Abbeydale Grammar School in Sheffield for six years and then moved to teach in an international boarding school in Eritrea.
In 1972 she arrived at Thorntoun School in Kilmarnock, a school for senior boys with severe behavioural needs, to teach maths, science, geography and
adventure activities. It was there where my family met Christine and she became lifelong friends of us all and our home became hers when she returned from overseas.
Her next adventure took her as a teacher to Tristan da Cunha, a remote volcanic island in the South Atlantic with approximately 200 inhabitants. As a child, I vividly remember 20 or 30 airmail letters arriving all at once as there was only a boat twice year, full of entertaining tales of pillow
dances; islanders holidaying at the potato patches; the mad padre; walks to the top of the crater and collecting seagull eggs. Whilst there Christine took part in a study of Rockhopper Penguins undertaken by a university in South Africa.
All of this though, was really laying the foundation for what became her real calling, which was to Nepal, where she worked tirelessly for 33 years. There she worked in village schools and two secondaries in Pokhara and Kathmandu and finally, for many years, she worked alongside the
government in organising teacher trainings up and down the country and writing many text books for the Nepalese curriculum. She was also involved in training of volunteers with Teach for Nepal, Fulbright, and similar organisations.
Christine was awarded an OBE by the British government in the 1990s for services to education in Nepal. She has influenced generations of students and teachers, with her practical, fun, and enormously effective approach to teaching and learning. Her legacy continues today across the country, through the education work of United Mission to Nepal and the Kathmandu International Study Centre EQUIP as well as many others who counted her as their teacher. She was a familiar figure cycling around Kathmandu with her dog(s) running with her or riding in the basket. Children across Nepal still delight in her series of "Tommy Tempo" books – offering a Nepali equivalent of the eponymous British tank engine.
She finally left Nepal in the summer of 2015, 'retiring' to Fort William in Scotland. I now, with a family of my own who loved Christine as much as I, was also based near Fort William, so we were delighted she chose this town with which she had no other connections, and an area where we were
all newbies. I imagined she came here so she could make the most of the Scottish mountains and West Coast that she had always loved.
At Thorntoun she had spent every weekend taking boys on adventures in the mountains and in her youth she had spent every summer in the Lake District working in youth hostels. Now was her time to rest and enjoy herself.
I could not have been more wrong. She threw herself straight away into serving others and never had a minute to spare on herself. I lost count of all the charities and voluntary activities she was involved in.
She spent a lot of time driving the elderly to the shops to do their shopping with the Lochaber Care car scheme; she was part of the Glen Nevis partnership restoring pathways and erecting owl boxes; she worked for KEY caring for profoundly disabled people; she was part of a group trying to get a bed and breakfast up and running for people with learning difficulties; she mended hearing aids and ran a homework club; she taught English to people in the area from overseas; she tutored children struggling with science subjects at school, as well as school refusers and children in care; she was a befriender which meant she regularly rang and talked to a person
struggling with mental health issues; she was on the committee of the Claggan Residents Association; she did Thought for the Day on Nevis Radio, and she was heavily involved with her church and its mission committee. In her spare time she studied archaeology and European history.
So what motivated Christine? What made her tick? Why did she do all this?
What shaped Christine went right back to her Cambridge days. At about the same time that Stephen Hawking, one of her heroes, was beginning to make his mark in the world of academia, Christine turned her back on research though that path was open to her, and chose instead to follow Jesus Christ.
She had come to a personal faith in Him and it turned her life upside down. Instead of pursuing a potentially successful academic career she decided to take Jesus' words seriously. He told us to feed the hungry, give drink to the thirsty, clothe the naked, welcome the stranger, visit the sick and imprisoned, and help the needy. And that is just what she did. Right to the end.
So, was Christine an insufferable do gooder? Far from it. She was fiercely independent. She rarely invited anyone to her home. She appeared to live on cabbage and custard and determinedly kept her beloved collie on a starvation diet. She liked her own company and to those closest she could
often be hurtful in her determination to remain independent.
If she didn't agree with you, whether you were a learned professor or the neediest soul with no self confidence, she would roundly tell you so. I don't think anyone who knew her for any length of time was exempt from a Stoney telling off! She was the world expert on nearly everything and had a tendency, I am sure, to exaggerate when telling a good story. She would also talk over you and loved to have the last word. She paid no attention to rules if she felt they were silly, and point blank refused to pick up dog poo.
She also never owned a telly or a smart phone, never joined social media but with World Service radio and The Guardian Weekly she was always up to date in all current affairs. She was loads of fun, loved people and had a magic with all ages. One of her last teaching engagements was in my school in October when she spoke to our S3 about Nepal. Within minutes, this scruffy 76-year-old had them eating out of her hands.
So, despite not following any of the rules of how to win friends and influence people, Christine amazed me at the end by how many real friends she had made in her short time in Fort William, and round the world during her life. Throughout her three-month stay in hospital and at Invernevis Care Home, hardly a day would go by without a stream of visitors. She had up to 15 visitors in one afternoon.
Everyone who came testified to how much she meant to them and how she had inspired them. People of all ages, all backgrounds and all faiths or none. The staff at the home testified over and over to the strength of her faith and the way she had endeared herself to them. She had not only stored up treasure in heaven, but also here. It seems after all, that her Master had led her to exactly the right flat, in the right town, at the right time.
So, Christine has been called home, but like another of her heroes who died recently, she has just changed address. She will have heard the words 'Well done good and faithful servant' by now and she will have seen her Prince face to face. We will miss her desperately but she is where she has always longed to be, in the Celestial City that she spoke about on Nevis Radio at Christmas when she retold the story of Pilgrim's Progress. We are left feeling that our lives were enriched by knowing her.